Best flash drive: Store your files swiftly and securely
From storage, to transfer speeds, to secure encryption, there's a lot to consider when shopping for the best flash drive. Here are a few tips, and some of our top picks.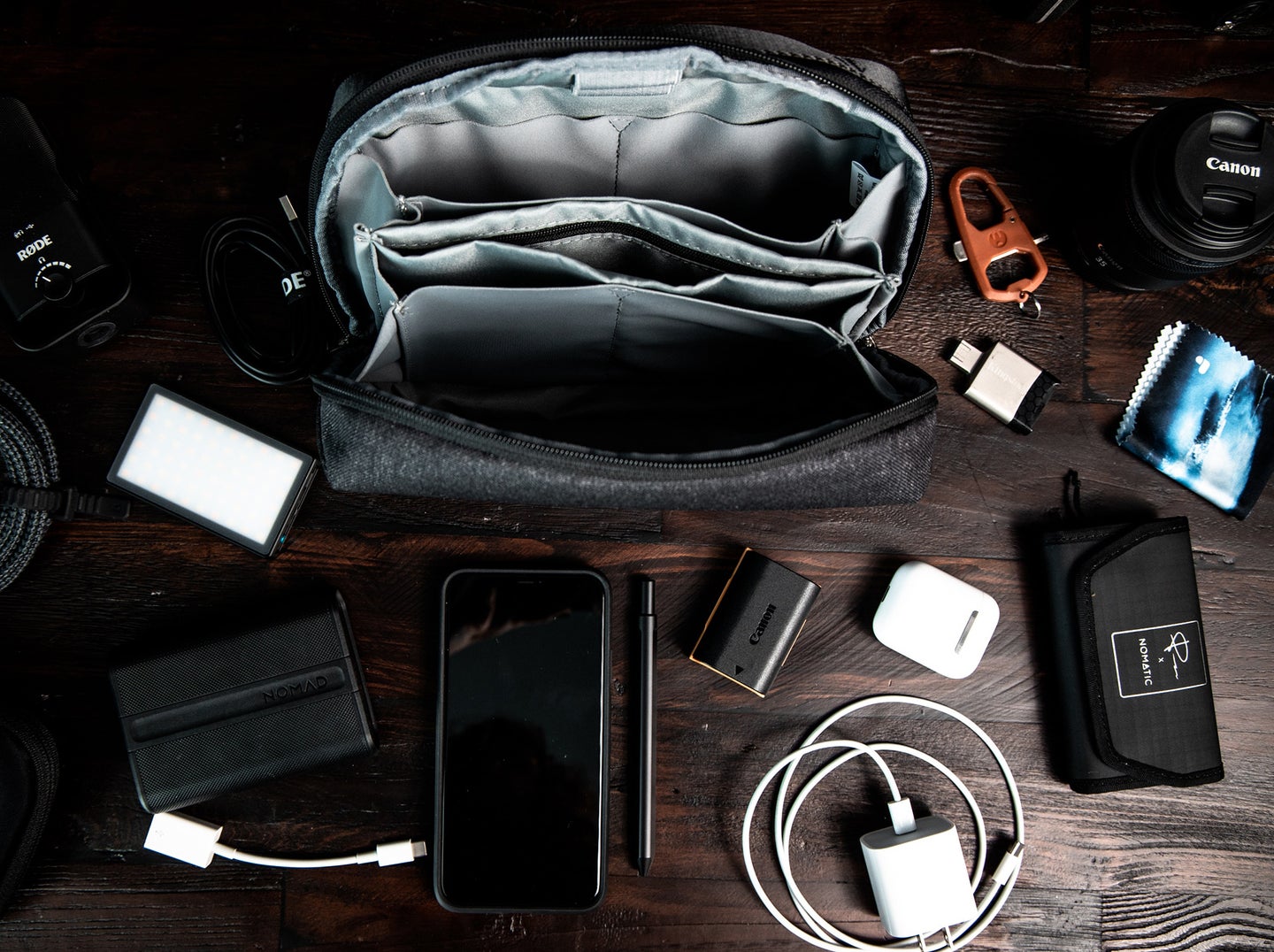 The speed and storage capacity of flash memory has absolutely exploded in recent years, leading to a glut of USB flash drives available on the market. Whether you're looking to store a ton of files, transfer them as quickly as possible, protect your data with military-grade encryption, or transfer files from your iPhone to a laptop, there's a wide variety of options at your disposal. You can even find waterproof drives that will survive an ill-advised dip in the ocean.
So how do you pick the best flash drive when there are hundreds (if not thousands) of choices that all sound the same?
The trick is to identify the features that matter most to you, and pick the best flash drive that delivers on all of those needs. Do you need the fastest flash drive? The largest flash drive? What about USB Type-C vs USB Type-A? And is data encryption important to you? Every USB flash drive offers a different combination of features that you should be aware of so that you can find the best memory stick for you.
Related: The best memory cards for photographers
Features to consider when shopping for the best flash drive
When shopping for a memory stick, the quality (and price) will depend on a few key features including storage capacity, speed, and encryption. Faster, higher-capacity drives from a respected brand will naturally cost more. Manufacturers will also charge a big premium for data encryption, and flash drives that will work with your iPhone or feature the newer USB Type-C port are often a bit pricier as well.We cover all of this and more below.
Find the best combination of speed, storage, and reliability
If we had to prioritize the features that matter the most to the most people—especially photographers—we would start with speed, then reliability, then storage capacity. This translates into a few key specs that you should be watching out for.
In terms of speed, you'll want to find a USB 3.1 flash drive—not USB 3.0 and definitely not USB 2.0. This will guarantee read and write speeds between 200 megabytes per second (MB/s) and 400MB/s, with some drives claiming even faster. In terms of build quality and reliability, a water- and temperature-proof flash drive is a must if you're taking your drive on-location or are planning to store really important data. Finally, as cameras get better, file sizes get larger, so a drive that offers at least 256 gigabytes of space is a big plus.
Features that are less important but nice if you can find them are USB-C connectivity, a sleek design, and some form of encryption or password protection.
The Samsung BAR Plus checks all of our most important boxes without charging too much or offering features that most people won't need. This USB 3.1 flash drive is available with up to 256GB of storage space, boasts read speeds of up to 400MB/s, a gorgeous sleek design, and extreme reliability. On that last point, the BAR Plus is waterproof for up to 72 hours in seawater, temperature-proof down to -40 degrees Fahrenheit and up to 185 degrees, shock-proof, magnet-proof, and X-ray-proof.
Prioritize speed for faster image transfer
If your goal is to transfer large photo files between computers or store your latest shoot on a flash drive as a form of backup, your first priority should be speed.
Finding the fastest flash drive is all about finding the right USB spec. Most consumer flash drives come in USB 2.0, USB 3.0, and USB 3.1—the higher the number, the better. USB 2.0 is extremely slow by today's standards and should be avoided; USB 3.0 is passable for most uses but is quickly becoming outdated; USB 3.1 is the fastest spec, and can reach a maximum data transfer rate of 5Gbps (625MB/s). There are technically faster specs out there—USB 3.1 Gen 2, and eventually USB 4—but these are usually reserved for larger external SSDs as opposed to a traditional model.
For now, you'll want to look for a flash drive that's advertised as USB 3.1. These will reach real-world read and write speeds of approximately 400 MB/s, allowing you to transfer 4GB worth of photos in less than 25 seconds. Not bad for a thumb drive.
The SanDisk Extreme PRO USB 3.1 Solid State Flash Drive is one of the fastest flash drives on the market, with advertised read and write speeds of 420MB/s and 380MB/s, respectively. It's available in 128GB and 256GB varieties, comes in a sleek aluminum casing, and is backed up by a limited lifetime warranty. It's not quite as durable as our "best overall" pick, but it is a bit faster, and it comes from another trusted brand so you know you're buying a quality product.
For the best security, buy an encrypted flash drive
If you're determined to keep the photos and files on your flash drive from falling into the wrong hands, you'll want to look into one that offers some level of encryption.
Software-based encryption is a good first step, but the gold standard is hardware-based 256-bit AES encryption with XTS for an additional layer of protection. The "hardware-based" means that the security functions are contained on an on-board processor instead of some external program that you use to encrypt your data, and 256-bit is the highest level of the Advanced Encryption Standard, or AES. In short: all of this makes it that much harder for bad actors to get at your data.
If you're really serious about security, you can pair this with features like a built-in pin pad that keeps the encrypted flash drive locked up until you're ready to use it, and some sort of hardware protection in case someone tries to crack it open and get at the data directly.
The Aegis Secure Key 3NX is all about security, which should be obvious from the moment you lay eyes on it. Available in seven different capacities ranging from just 2GB all the way to 128GB, the 3NX includes a built-in keypad and military-grade hardware-based 256-bit AES XTS encryption for all your files. There's even a level of hardened epoxy on the inside to prevent physical tampering. You'll pay a premium for this level of security, but the moment you add anything to this drive, it's locked down tight.
How much storage is too much?
Many USB flash drives max out at around 256GB of storage space, and that's more than enough for most people. But if you need to carry around more data than this, there are 1-terabyte and even 2-terabyte models available from trusted brands
This begs an important question: How much storage is too much?
Even 1TB is an awful lot of data to put on a drive the size of a fun-size Twix bar, so we wouldn't recommend going any bigger than this. At 1TB, you can store approximately 250,000 12MP photos, 500 hours of HD video, or 6.5 million pages of documents. Anything beyond that and it's worth investing in an external SSD, which will probably offer faster transfer speeds, better security, and a larger footprint (i.e. they're harder to lose) than most flash drives.
The PNY Pro Elite offers a great mix of features that will appeal to many photographers. Not only is it available in up to 1TB of storage space, it also boasts USB 3.0 transfer speeds with read and write speeds of up to 400MB/s and 250MB/s, respectively. Admittedly, the 1TB flash drive will cost you a pretty penny, but that's to be expected when you combine high-speed data transfer with this much raw storage.
Pick the right port for the job
Most of the USB flash drives on the market still use the classic USB Type-A port that we all know so well, but not all devices even include a USB-A port anymore. Many newer ultrabooks and all of the most recent MacBooks exclusively feature USB Type-C, as do many Android phones, and if you want to transfer photos from an iPhone, you'll have to deal with Apple's proprietary Lightning connector.
Whatever the case, when you're shopping for a flash drive, you'll want to make sure that you pick the right port for the job. That means choosing a newer USB-C model if you want to transfer files from a USB-C laptop or Android smartphone, or a special iPhone flash drive if you spend a lot of time in the Apple ecosystem.
Best Dual USB-C and USB-A flash drive: Samsung DUO Plus
As the name implies, the Samsung Duo Plus tries to give you the best of both worlds: it's a USB-C flash drive with a Type-C to Type-A adapter built right into the back of the drive. Other features include up to 256GB of storage space, USB 3.1 for read speeds up to 400MB/s, and a rugged waterproof, shock-proof, temperature-proof, magnet-proof, and X-ray-proof housing that can even survive 72 hours in saltwater.
The SanDisk iXpand is designed specifically for iPhone users, featuring a Lightning port on one end and a USB Type-A port on the other. It's not the fastest or highest capacity drive on the market, maxing out at 90MB/s read speeds and 256GB of storage, but it boasts a few handy features like automatic photo backup using the iXpand iPhone app and the ability to shoot videos directly onto the drive so you don't clog up your phone's internal storage.
Best flash drive on a budget: What you can get for under $15
The price of a memory stick is based largely on two features: speed and storage space. The faster and higher-capacity a drive is, the more it's going to cost. But that doesn't mean you have to spend a ton to get good quality flash storage. In fact, you can get away with spending as little as 10 bucks; and no, you don't have to settle for something made of cheap plastic that's going to break in a few months. Here's the best flash drive we've found at a more than reasonable price.
The Lexar JumpDrive M45 offers a surprising combination of features for something that costs so little. For a little over $10, you get 32GB of storage space, USB 3.1 with an advertised read speed of up to 250MB/s, a rugged metal design, and access to Lexar's DataVault Lite software that lets you create a 256-bit AES-encrypted and password-protected "file vault" to keep your data secure.
Best flash drive FAQ: people also ask
How long will a flash drive last?
With normal use you can expect a USB flash drive to last you between five and ten years. Unlike magnetic drives with lots of moving parts, flash memory won't degrade because of wear and tear. Instead, the limitation is in the number of "write cycles" for which the flash memory is rated. Just keep in mind that the more you use it, the faster it will wear down and eventually fail.
Can I transfer pictures from my iPhone directly to a flash drive?
You can transfer pictures from your iPhone to a flash drive, but you'll need to purchase a special one that comes equipped with a lightning port. For better or worse, Apple still hasn't switched their iPhones over to USB-C, so you'll need to buy a special iPhone flash drive (see above) that allows you to connect to your phone with one end and a computer with the other. This way, you can pull photos and other data off of your iPhone using the lightning port, and transfer it to your computer using a standard USB Type-A or Type-C port.
Are flash drives reliable for backup?
Reliable enough? Yes. Would we recommend it? Probably not. For data transfer or as an additional form of backup on-location, a flash drive will do. But if you're looking to back up your whole photo archive, most flash drives don't offer enough storage and are far too easy to misplace. You can purchase flash drives in 1TB or even 2TB varieties, but for backup, we'd recommend looking into a two tier system that includes off-site cloud storage on the one hand, and a dedicated 5TB+ external hard drive on the other.
Related: The best microSD cards for photographers
A final word on shopping for the best flash drive
With flash storage getting so cheap and ubiquitous, it's easy to get overwhelmed when you're shopping for the best flash drive. The upshot is that there are plenty of great options out there for anyone who is willing to do a little digging and educate themselves on the key differences between a cheaply made flash drive and the high-speed, high-capacity options featured above.
It's never been easier to carry more data, more securely, and transfer it more quickly than it is today. As long as you follow the guidelines above, you'll find a great flash drive that will serve you well for many years to come.