Wet plate portraits honoring overlooked blues musicians in the South
Elevating the artists who laid the foundation for rock 'n' roll.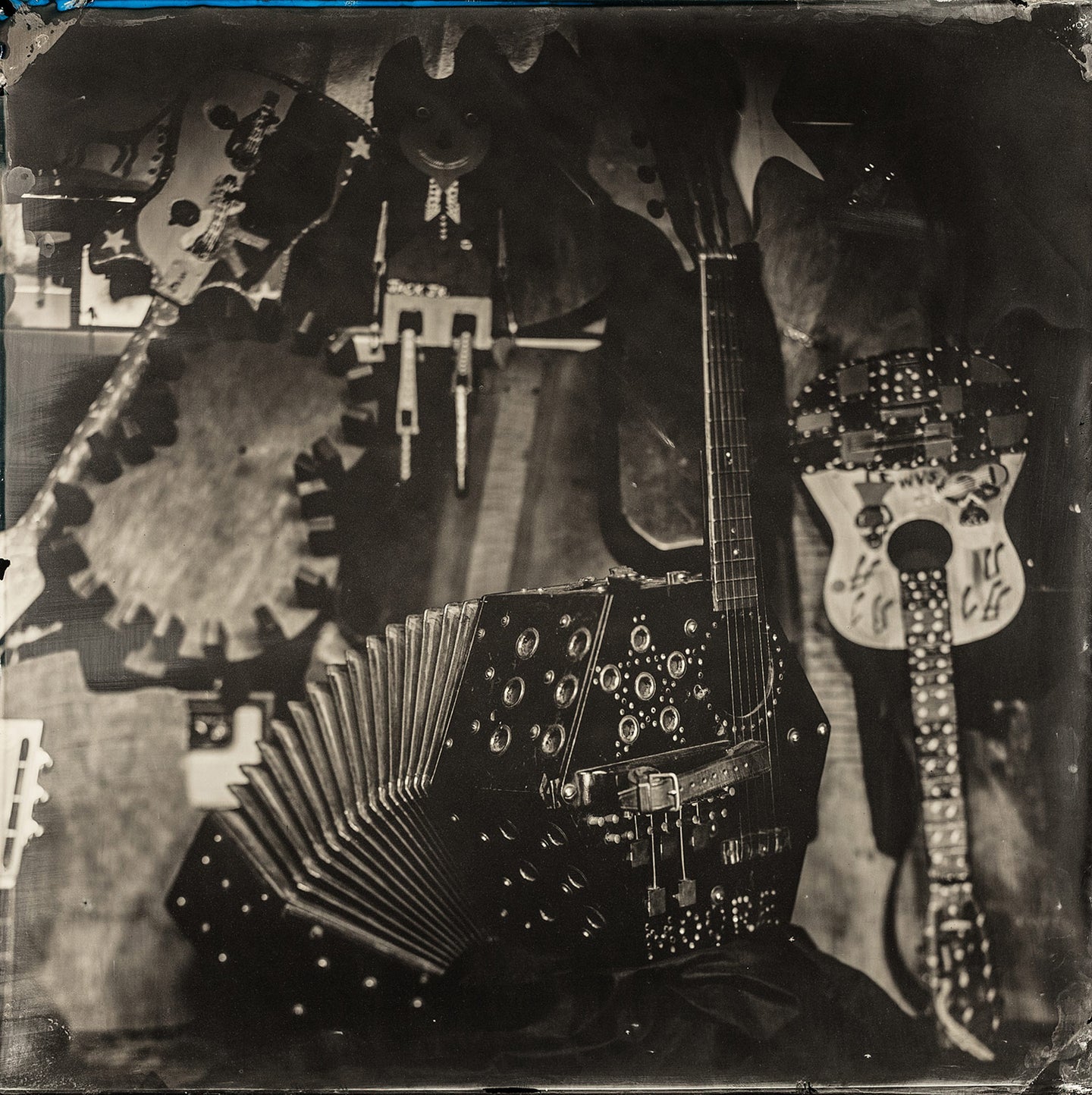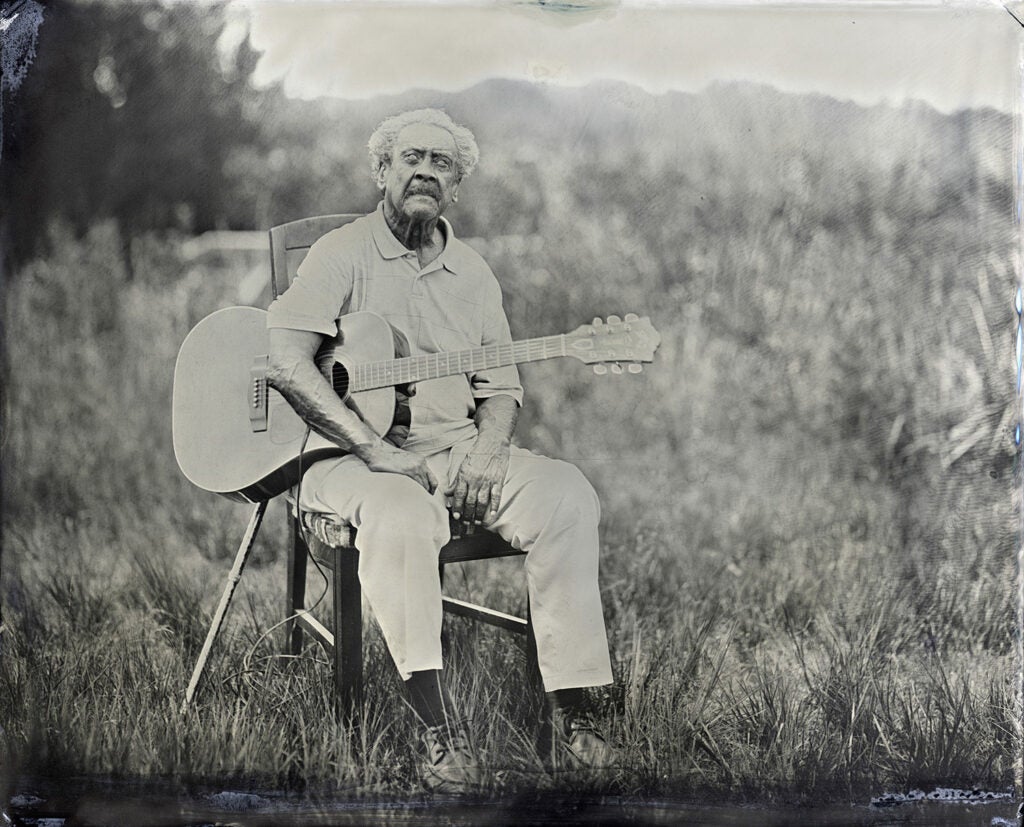 Timothy Duffy founded The Music Maker Relief Foundation 25 years ago as a way to preserve, recognize and provide support to the people behind the musical traditions of the South.
"Most of these people are unseen and silent, even though they created the greatest music that America has," Duffy says. "The blues, jazz and gospel, still drive in the south, and are our greatest musical export to the world."
Many things about the music industry has changed since then. When Duffy started his non-profit organization people were still buying music—record sales translated into financial support and exposure for the artists that The Music Maker Relief Foundation aims to serve. So Duffy had to get creative.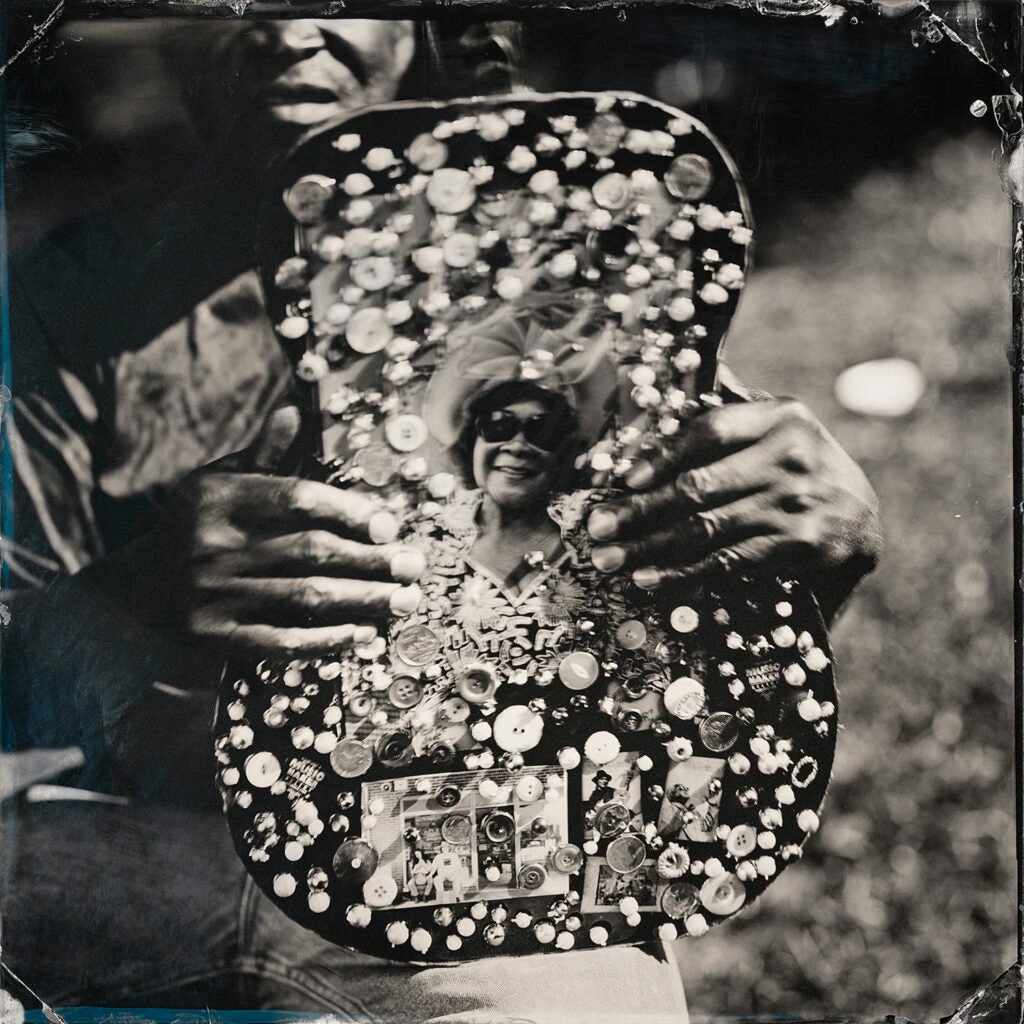 In 2013 Duffy picked up a copy of John Coffer's book, The Doers-Guide to Wet-Plate Collodion Photography, and taught himself the old photographic practice. Shortly after he began photographing blues, jazz and gospel musicians throughout the south using the technique.
The images were published in book last month by the University of North Carolina Press titled, Blue Muse: Timothy Duffy's Southern Photographs. A solo exhibition featuring 30 original wet plate collodion tintypes from the book opened at the New Orleans Museum of Art yesterday.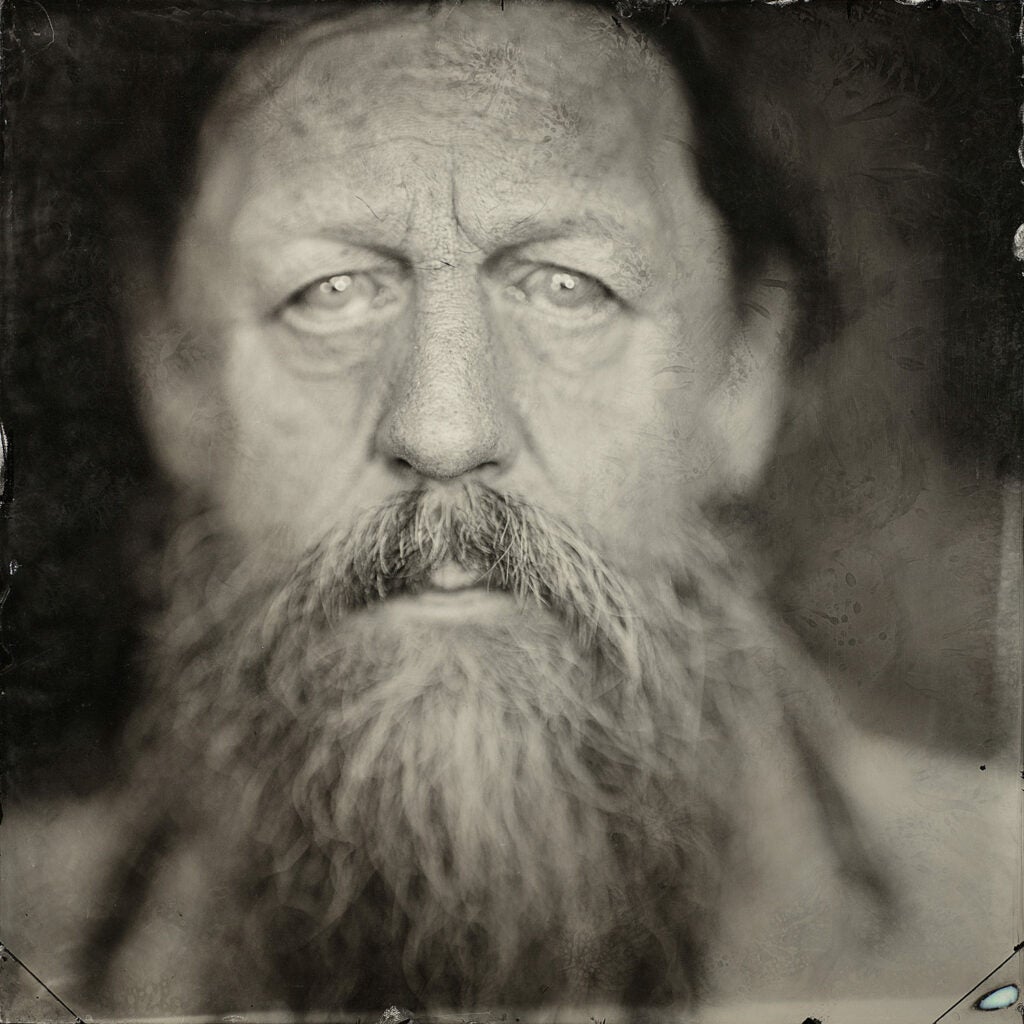 Duffy says it was important to capture the musicians in their environments, which often meant traveling to remote areas of the country, utilizing his mobile darkroom, and shooting outside of his studio. Duffy worked with a variety of strobes so that he'd be able to shoot at night time despite the low ISO of the collodion.
RELATED: Photographers' contact sheets celebrate the visual history of hip hop**
It takes Duffy about fifteen minutes to make a plate, but he says that each portrait session typically lasted 4-6 hours. But in some cases it can take much longer—photographing Robert Finley in Bernice, Louisiana took a few weeks, partially because it was important for Duffy to photograph the community that surrounds an artist.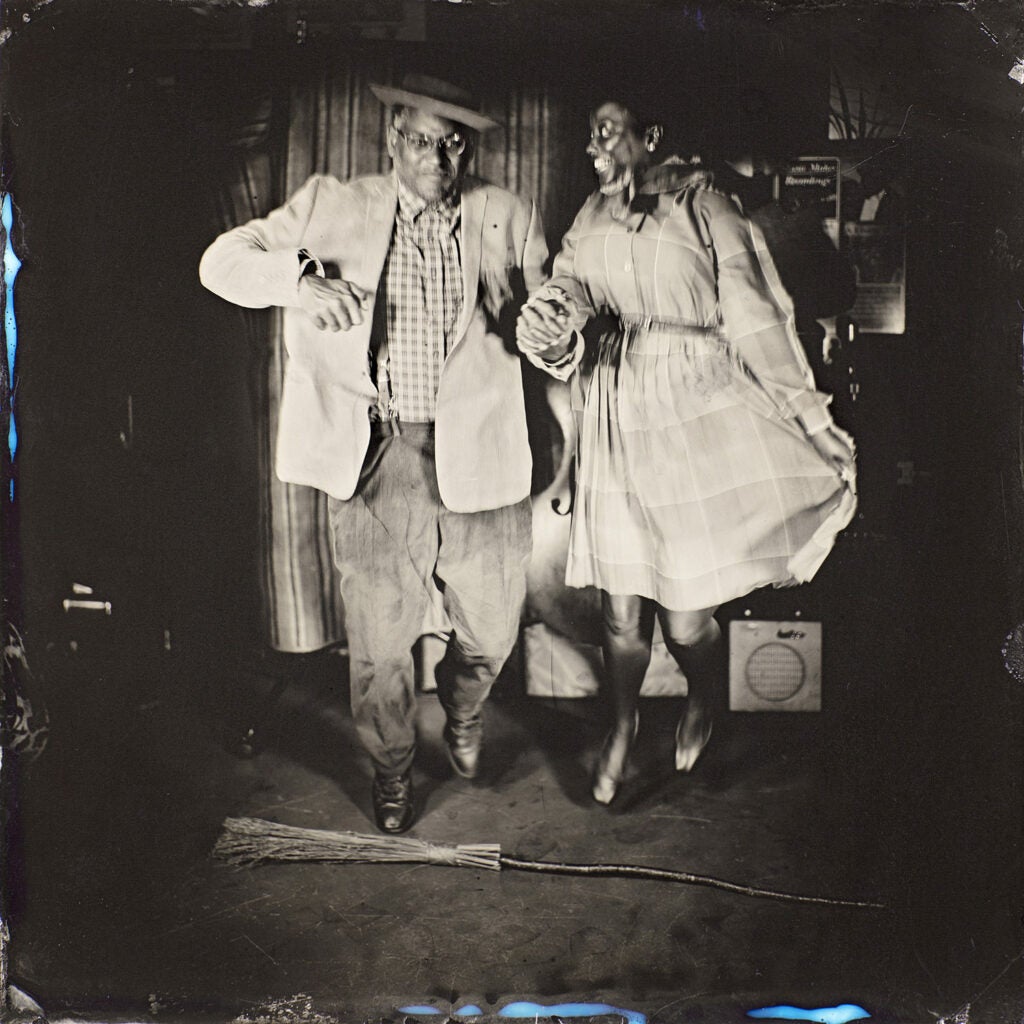 "In blues music artists are singing about is their community—I thought it was important to get some of those folks."
Ultimately Duffy says he hopes his portraits will elevate the importance of these often-overlooked musicians.
RELATED: '131 Different Things' is a new book featuring photographs made by Yeah Yeah Yeahs guitarist Nick Zinner**
"Usually we just take and forget. Elvis Presley, take the songs of the black folks and become a rich rock star," Duffy says. "That's fine, but my point is, to show where it came from and to celebrate them."
The work will be on view at the New Orleans Museum of Art through July 28.