'131 Different Things' is a new book featuring photographs made by Yeah Yeah Yeahs guitarist Nick Zinner
A novella and photo book seeped in New York City's lovely grime.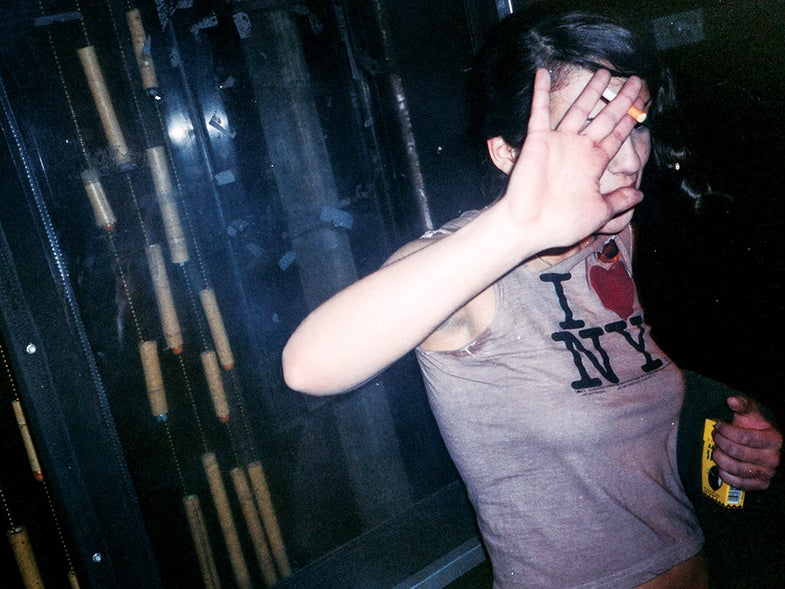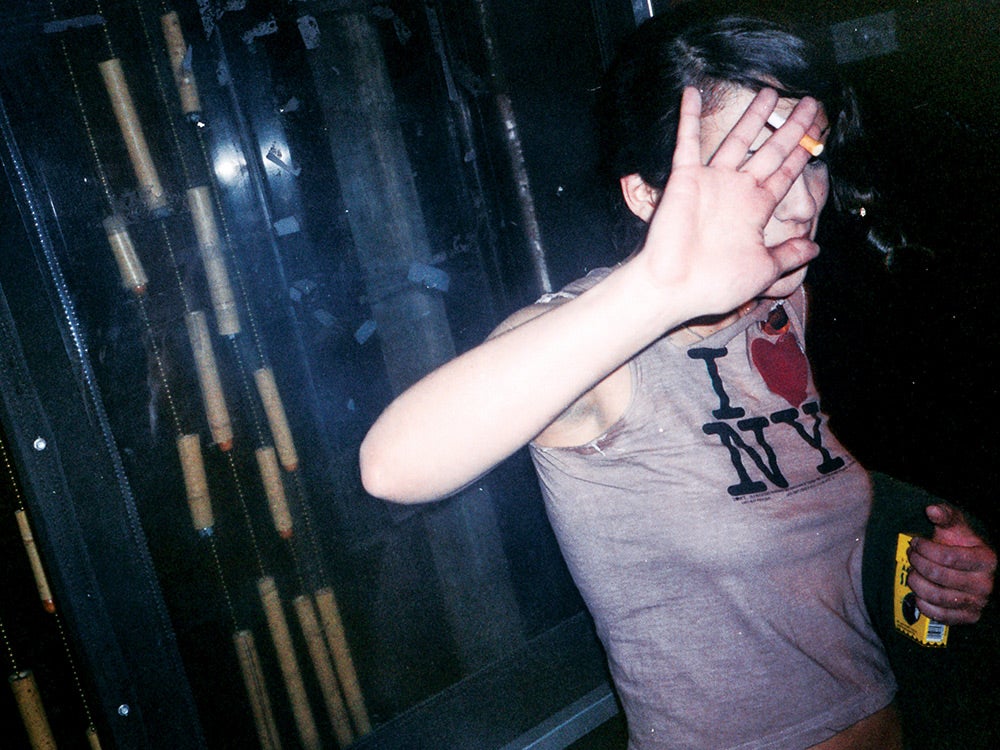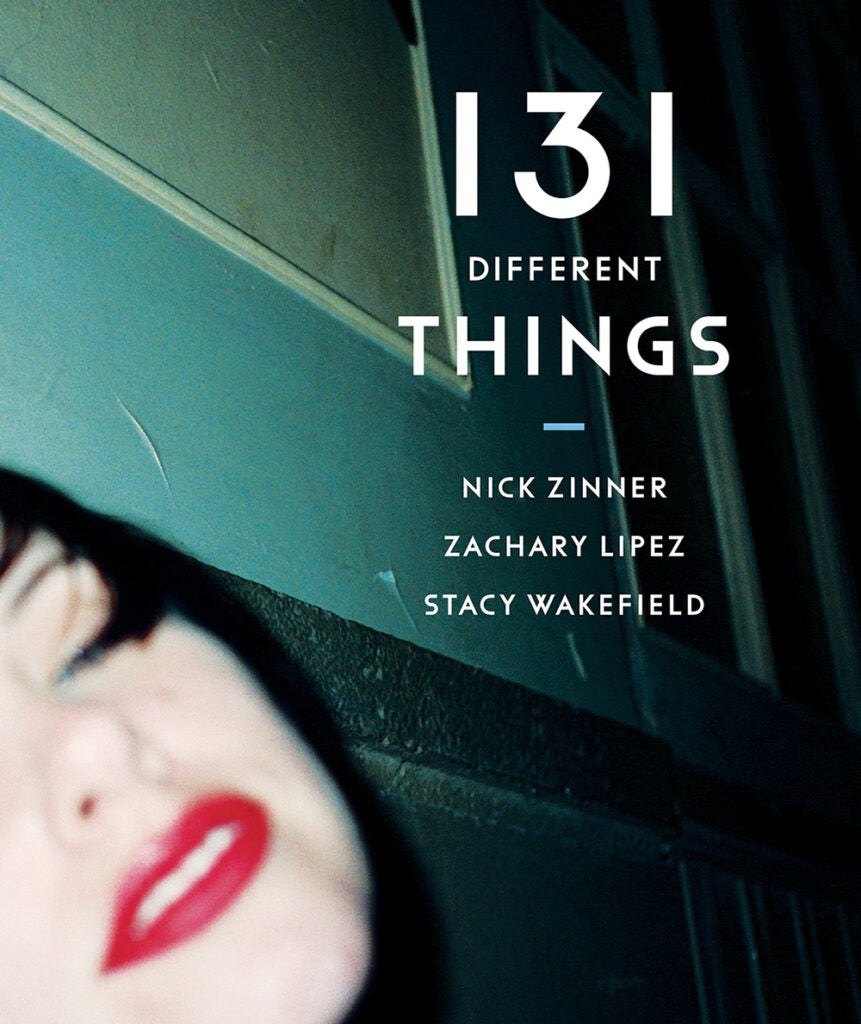 You've probably heard of Nick Zinner's three-time Grammy nominated band Yeah Yeah Yeahs, but maybe you didn't know that the guitarist happens to be a prolific photographer as well. Zinner has been shooting photos since before his days playing in Yeah Yeah Yeahs and in that time has released a number of collaborative book projects with writer Zachary Lipez and designer Stacy Wakefield. 131 Different Things is the trio's fifth collaboration and will be published by Akashic Books later this month.
The book is a novella written by Zachary Lipez that follows a bartender named Sam who just found out that his ex and "one true love", Vicki, has quit AA and is back in town drinking again. Sam enlists his best friend Francis on an epic East Village bar crawl to track her down, and with any luck, make her love him again. Photographs from Zinner's extensive archive provide a visual framework for the NYC-centric story.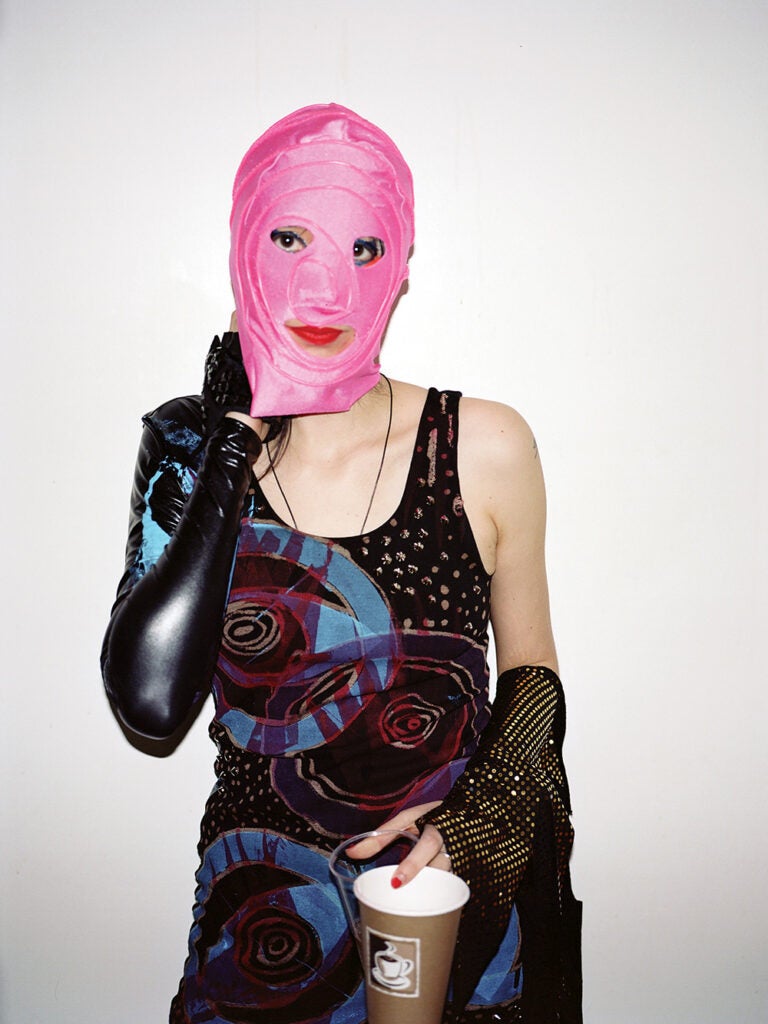 "The story was so specific, about New York City and late night bar culture, and also taking place in 2006, a lot of pictures that I've been taking that I really like just didn't fit," says Zinner. "I've spent the last six or seven years archiving and scanning all of my negatives. I went through those, approached them with a detached eye, and was able to find a lot of images that I really liked and really fit this book."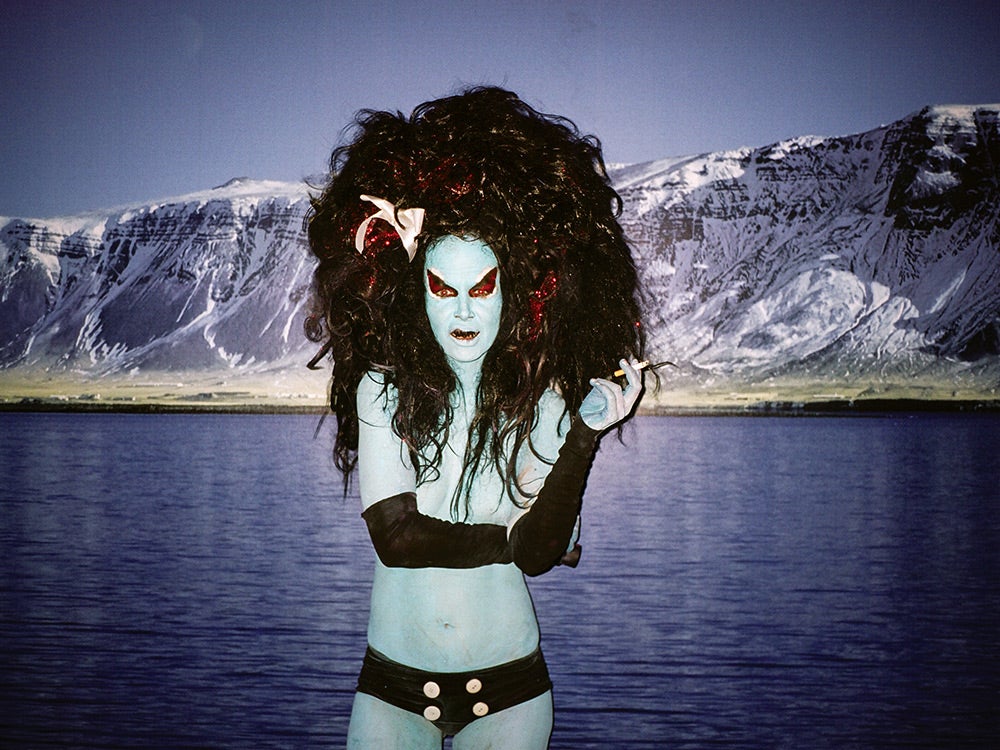 The book's cover image, which features a slightly out of focus woman with dark hair and bright red lips, was one that seemed to fit the theme of the book particularly well. It was also a frame that Zinner says he had more or less forgotten about.
"It really leapt off the contact sheet," says Zinner. "My aesthetic was much different [in 2004] and it was something that I had ignored. It just didn't do anything for me then. I was really surprised by that."
The book features over 100 of Zinner's gritty images, the majority of them shot on film with a Contax T3 while on the road with Yeah Yeah Yeahs, out late with friends, or simply while wandering in new places.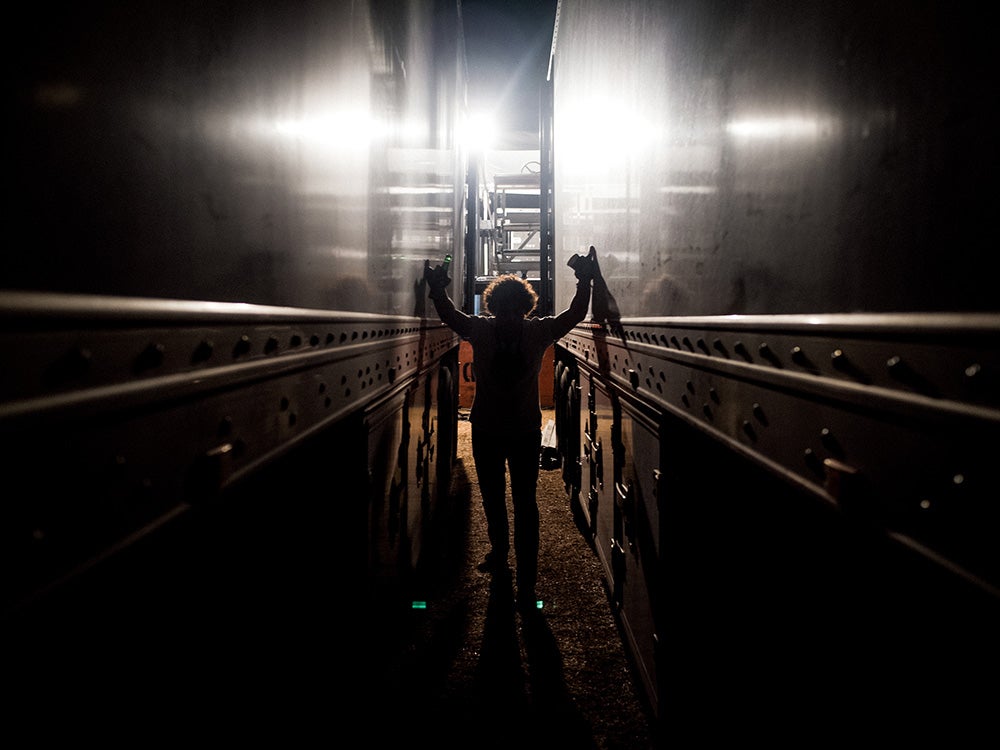 "Thats is the best thing for me, going somewhere new, and walking around alone and looking and seeing," he says. "It's like my favorite thing in the world to do."
Although Zinner has always brought a camera on the road with him—"for every 3 or 4 week tour I would bring 30-40 rolls of film, and shoot a roll or two a day."—creating a digital archive of his work only started about six years ago.
"It took me years to find a negative scanner that I liked," he says. "Something that felt like it had the same magic of developing film yourself or picking up photos from the photo lab."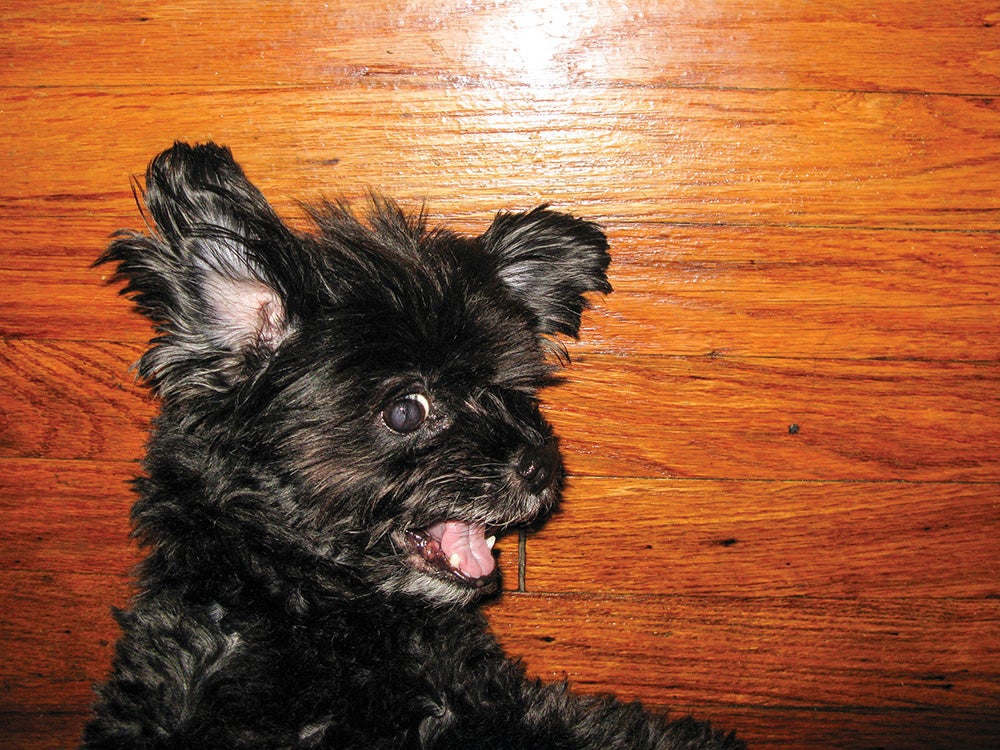 He eventually tracked down a Kodak Pakon F135+—a scanner from the late '90s that was used by one hour labs. Although it's a little cumbersome to use—it only runs on Windows XP software—Zinner says that it made the process of digitizing his film archives a lot more enjoyable.
"I scanned like three years of negatives in a few months," he says. "It didn't feel like a chore and it processed each image really beautifully, so I was able to see things in a pleasing light."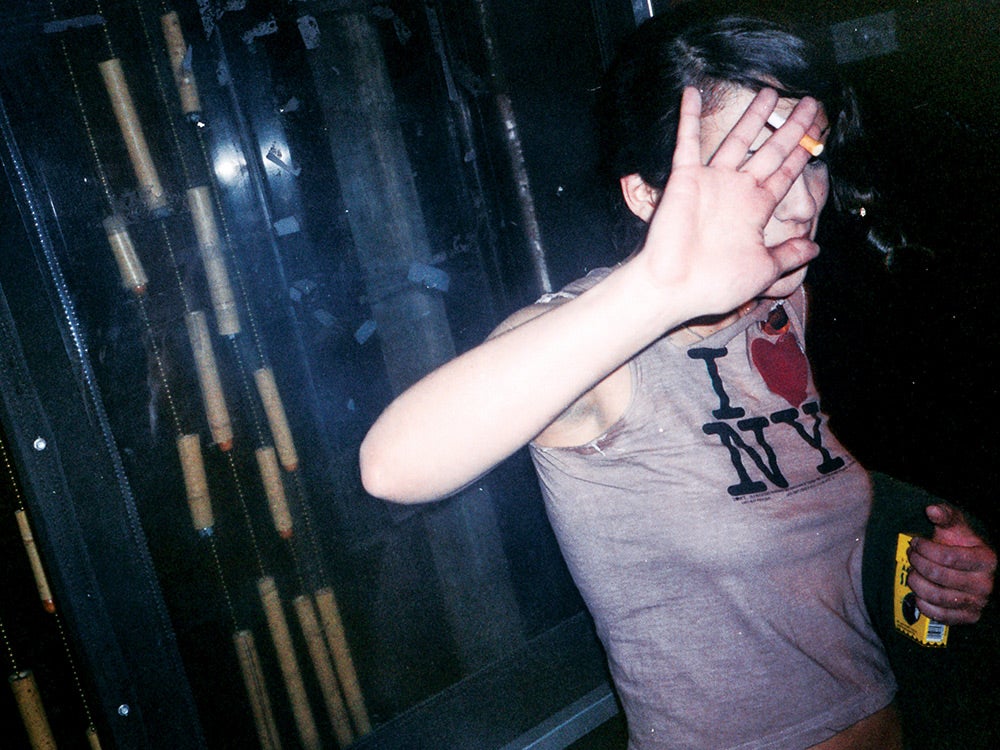 Zinner, Lipez, and Wakefield are in the midst of a short book tour promoting 131 Different Things. The live show includes a multimedia presentation that features readings from Lipez, projected photographs, and a live musical performance from Zinner and Wakefield.
The trio will be presenting the new work in Brooklyn, NY on Nov. 8 at McNally Jackson, in Lenox, MA on Nov. 11 at The Bookstore, and wrap the tour up in Hudson, NY on Nov. 13 at Basilica Hudson.