These vintage color food photos might make you lose your appetite
Looking back on the early days of food photography.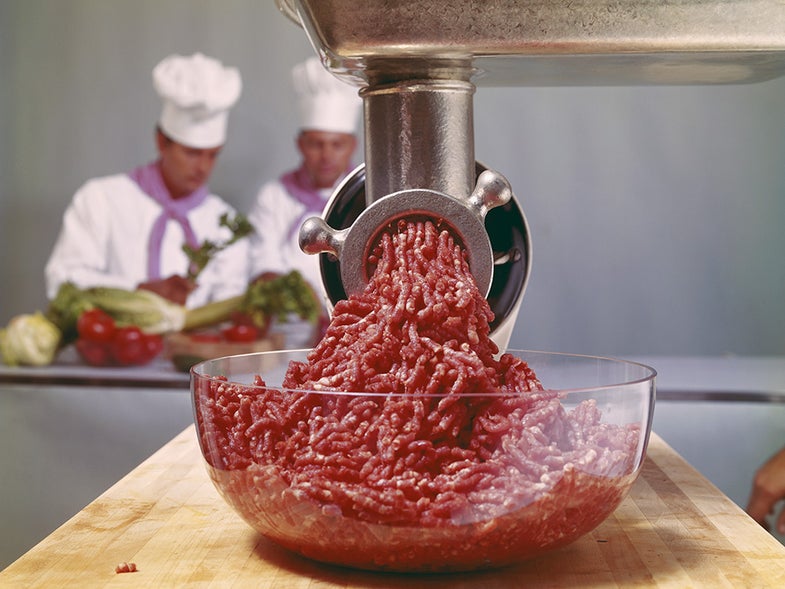 Food photography existed long before decadent donuts and charcoal-infused-everything took over our Instagram feeds. Photographers have been snapping still lifes of food almost as long as photography has existed.
In the 1950s color photography exploded in the world of advertising. At the same time, many brands were making processed food products initially developed to feed soldiers during WWII. Now, these manufacturers were looking for ways to bring their products inside the homes of the American family. Food photography helped make it more appealing.
Tom Kelley is best known for his celebrity portraiture—he famously shot the nudes of Marilyn Monroe that would run in the very first issue of Playboy—but his still lifes of food shouldn't be overlooked. It may lack the glamor of his celebrity portraits, but there is something wild about the way that this photographer looked at food.
His highly saturated images have a much different aesthetic than typical modern food photography. The pairings often seem bizarre, the lighting conditions a bit too harsh, and many of the dishes barely look edible in the first place. But there is something beautiful and charming about these vintage food photos and what they say about the way in which we once ate: salad topped with mayonnaise anyone?
Here are some of our favorites from his massive archive.