Tenba's new camera bags look like vintage luggage
The new Sue Bryce line of camera bags have timeless style.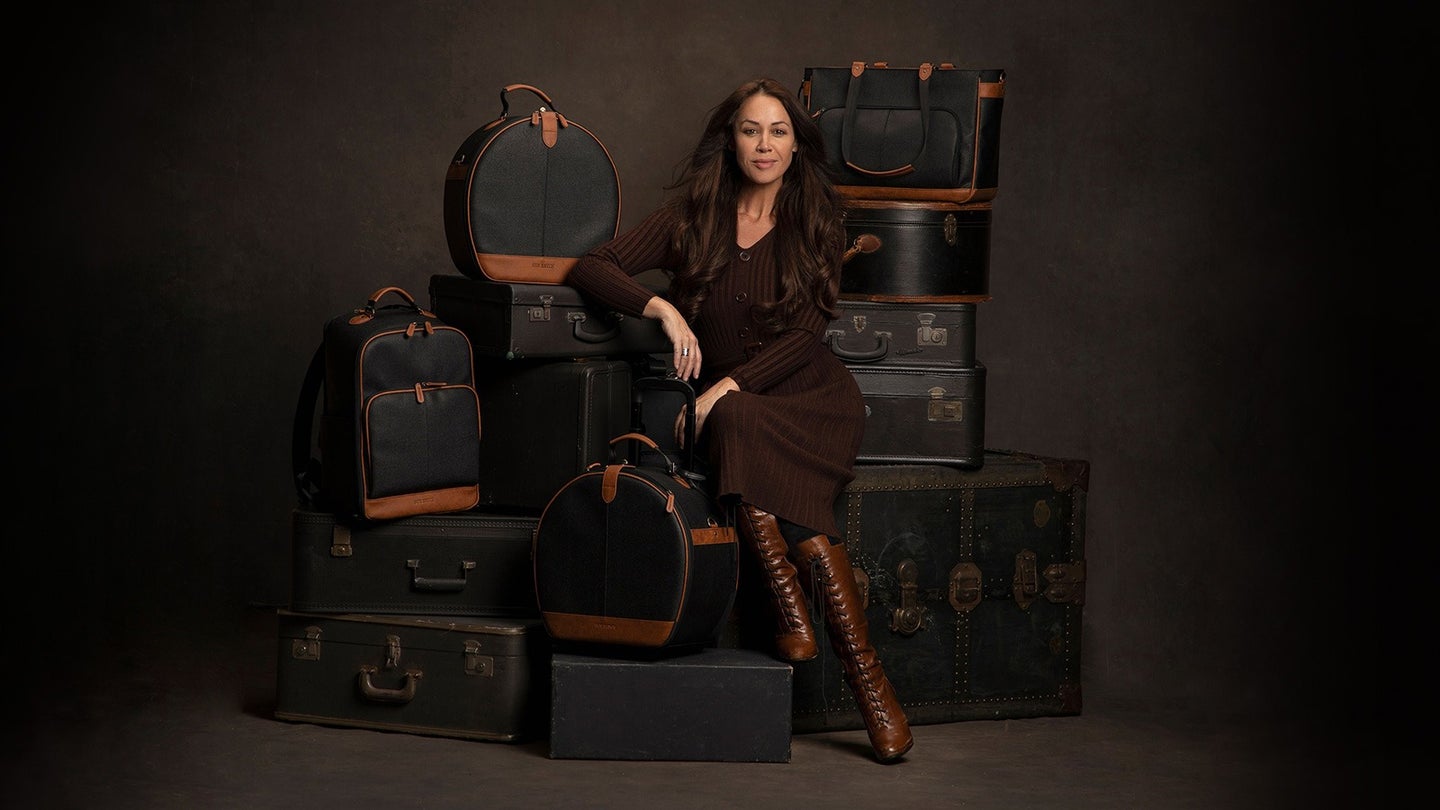 Tenba and portrait photographer Sue Bryce have collaborated on a new line of camera bags called the Sue Bryce bags that have a vintage look, but promise to protect pricey cameras gear in a way a kitschy vintage hat box can't.
A steamer trunk from the '30s that Bryce picked up at a vintage market in Los Angeles actually served as the inspiration for the line. All four bags employ vegan leather materials and stack on top of one another during travel. Here is what else we know about the bags that make up the Sue Bryce line.
The Sue Bryce Hat Box Bag
This bag emulates the style of that vintage trunk most closely. Its circular shape certainly makes it unique in the camera bag space. The bag comes in two sizes: a small shoulder bag and a larger rolling bag.
The shoulder bag has interior dimensions of 13×13.75 and a 6 inch depth. It can hold two bodies, 3-5 lenses, and fit up to a 70-200 telephoto. A trolly strap on the back means that you can slide it over the larger rolling bag. That bag costs $229.95.
The slightly larger rolling bag has interior dimensions of 14.5×13.5 and a 6.5 inch depth, and can fit a bit more gear than its smaller counterpart. It meets the requirements of a carry-on for international travel, so no need to worry about having to check it. The roller bag costs $329.95
If the circular shape isn't your thing there are also some more traditional options in the bag line.
The Sue Bryce Tote
The tote bag has interior dimensions of 16×11.5 and a 5.75 inch depth. It can fit 1-2 camera bodies, between 4-6 lenses up to 70-200mm, and a 15-inch laptop. There is a large front pocket for personal items and small camera accessories. It also features the back trolly strap for use with the roller bag. The tote costs $229.95.
RELATED: Compact camera bags that we love
The Sue Bryce Backpack
Like all of our favorite camera backpacks, The Sue Bryce Backpack doesn't necessarily look like a camera bag. The boxy black and brown bag has interior dimensions of 11.5×16 and a 5.5 inch depth. It's roomier that the tote bag and can fit two camera bodies, between 5-7 lenses up to a 70-200mm, and a 15″ laptop. There is a large exterior pocket as well as smaller interior mesh pockets. The backpack costs $295.95 as well.
Checkout the video above to hear Bryce speak more about the bag line.