Mission Workshop's camera backpack isn't perfect, but it's highly functional and very stylish
A solid option for a daily commute with camera gear or a more substantial trip.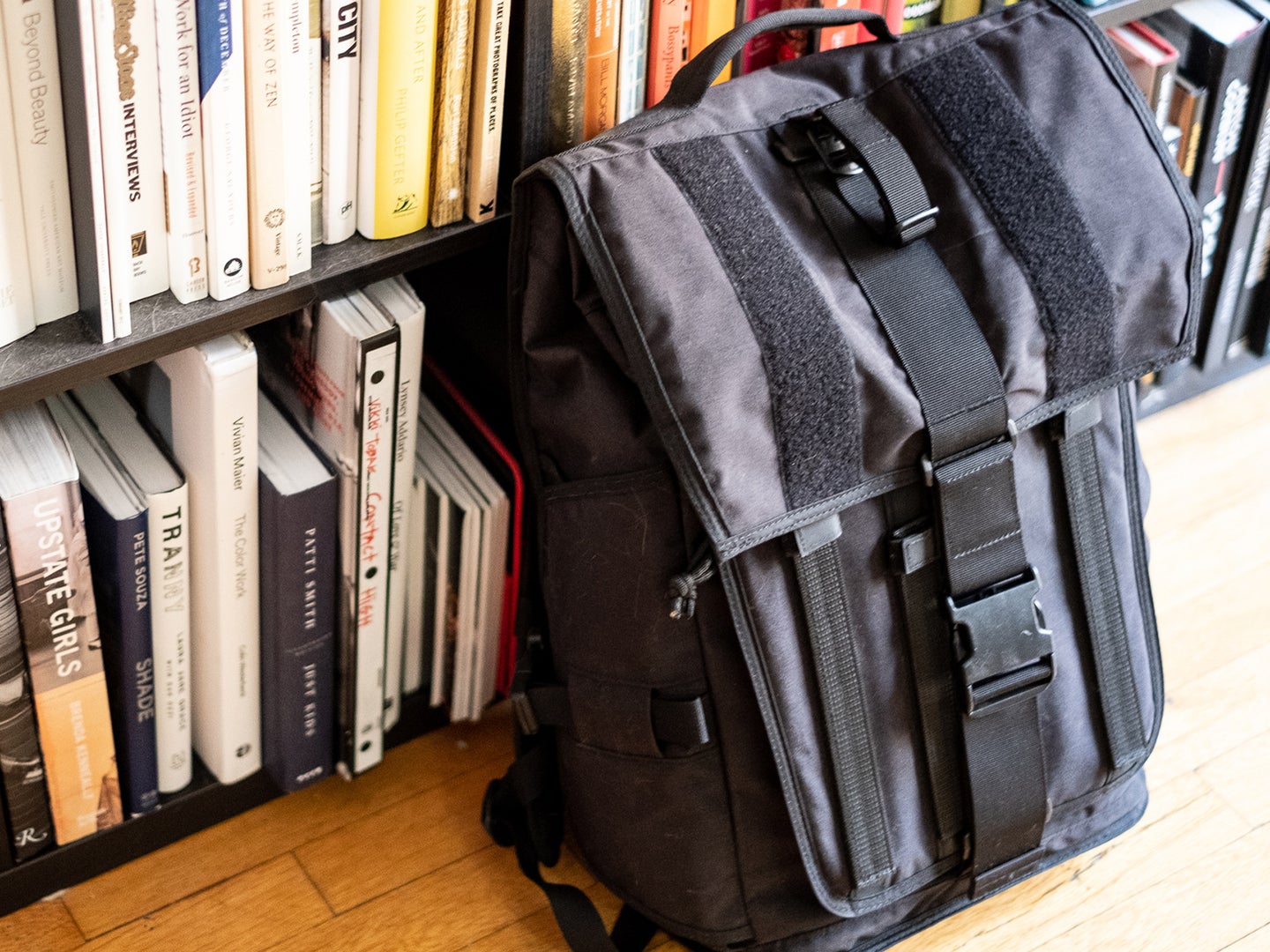 We may earn revenue from the products available on this page and participate in affiliate programs. Learn more ›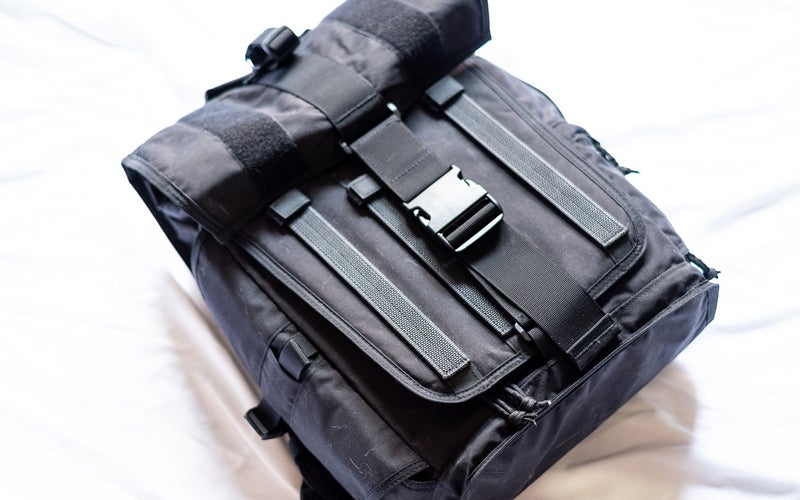 It's not unusual for photographers to have a gear acquisition problem. Some of us have deep stashes of old film cameras, while others have piles of lighting modifiers. I'm the first to admit that I own too many camera bags: there is an entire shelf dedicated to the backpacks that I use regularly, a whole other pile that are good for very specific shooting jobs that are tucked into the depths of my closet. That's not to mention those I've given away over the years for storage reasons.
When I first started out with photography finding the perfect camera backpack seemed impossible. Everything was either too small to be practical for my needs or the bags were way too bulky, and quite frankly, ugly. But in the past few years there have been tons of new bags hitting the market that offer ample space for gear, technical features, and even have some style points. The most intriguing thing to me about the Mission Workshop bags are that they don't look like camera bags—they look like something a bike messenger might carry around. All of this is to say, that they help conceal the fact that you might be hauling around a few thousand dollars worth of gear inside.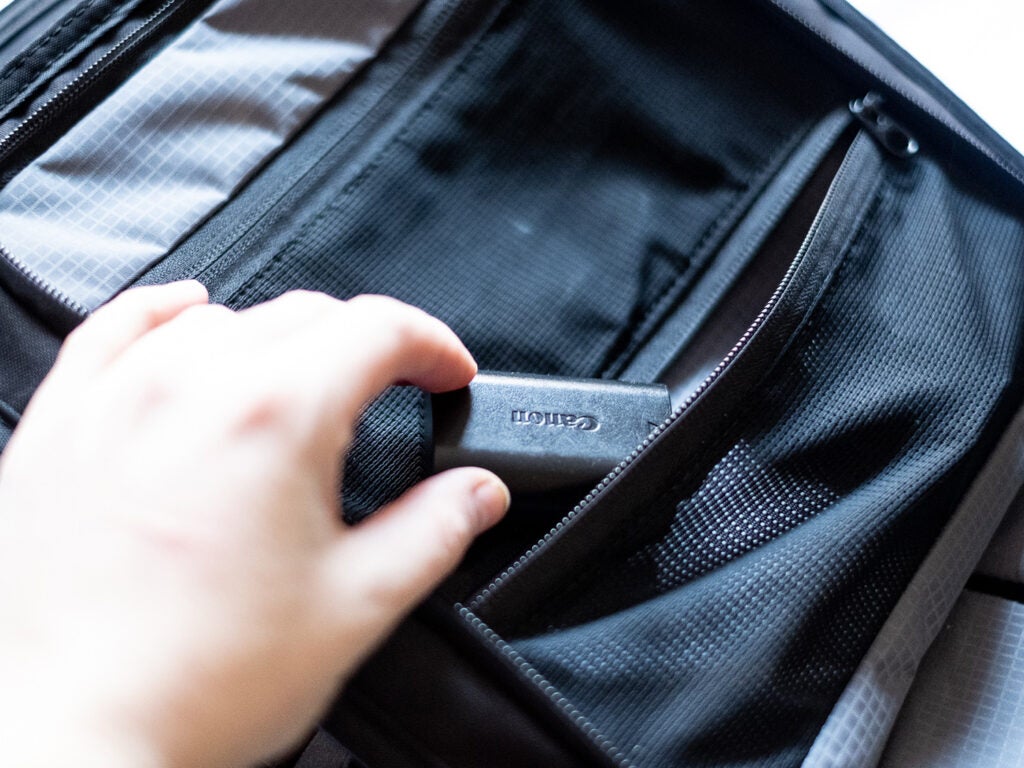 I had a chance to check out Mission Workshop's Rhake backpack earlier this year. I liked a lot of things about it, but that model wasn't technically designed to be a camera bag (although it had an optional Camera Capsule insert) and its design flaws became apparent pretty quickly. There simply wasn't an easy way to access most of the gear stored within the Camera Capsule insert unless you completely removed it from the bag.
The Integer is Mission Workshop's answer to those frustrations. This bag was designed with the photographer in mind.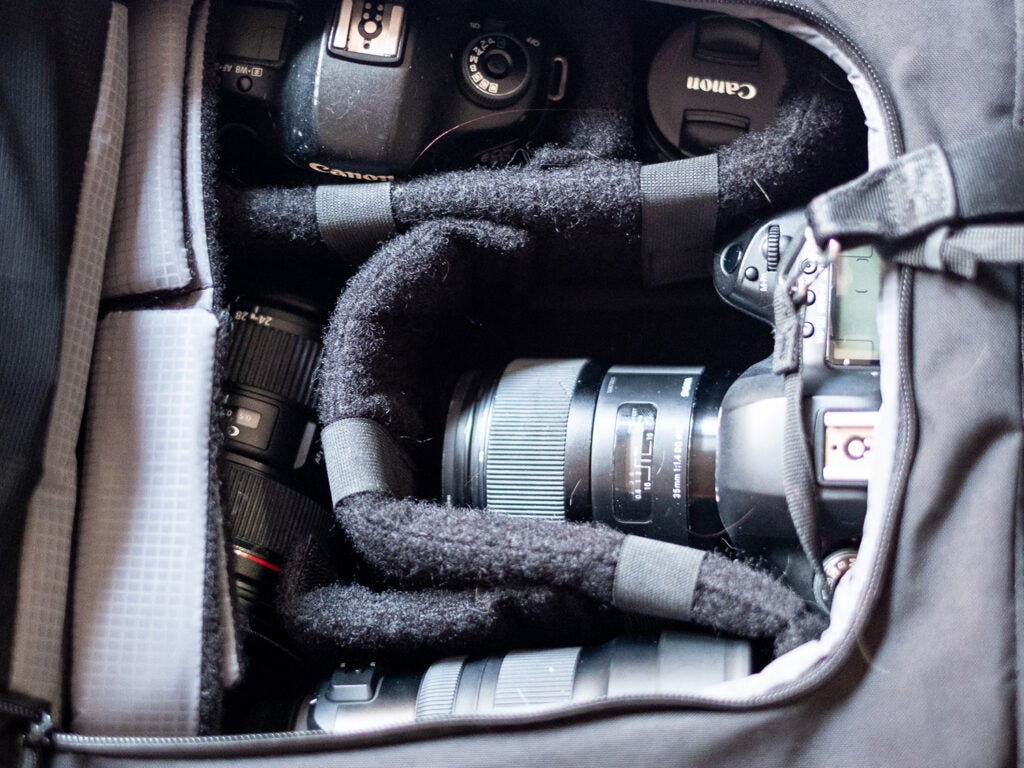 Mission Workshop bags are not cheap—this model runs for $575—but the company guarantees their products for life and they do feel like they are built to last. I'm hard on my gear and after a few months of use, this bag is still looking in tip top shape. The Integer is made of weather-proof nylon fabric called HT500, which the company claims is exclusive to its products. I never got stuck in a downpour with the bag, but I found that it did a nice job of resisting water stains and cat hair.
The internal organization on The Integer is great. There are two main sections of the bag: the camera compartment and a large roll top portion for any personal items.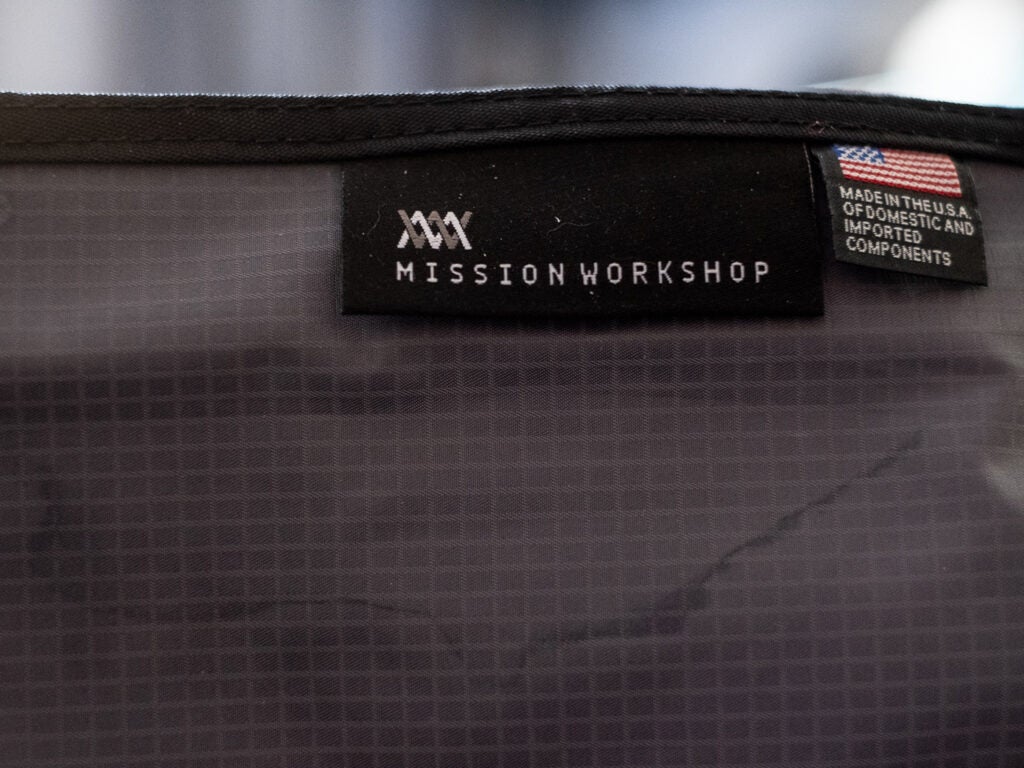 The camera compartment is totally customizable and has two access points: a side pocket (ideal for grabbing a camera body with lens while the bag is attached to you) and a front pocket that unzips on three sides for access to everything that might be stored within. Although the camera compartment isn't as easy to access as some bag designs, it's a big step up from the Camera Capsule. The space inside is quite large as well. It can comfortably fit two Canon EOS 5D bodies, four small-medium lenses, and a speedlight. Throughout the bag there are also tons of small zippered pockets, great for storing extra batteries and memory cards.
The roll top compartment is expandable and is a great place to store extra clothing layers, snacks, notebooks, and other personal items.
Related: The best new photography gear at CES 2019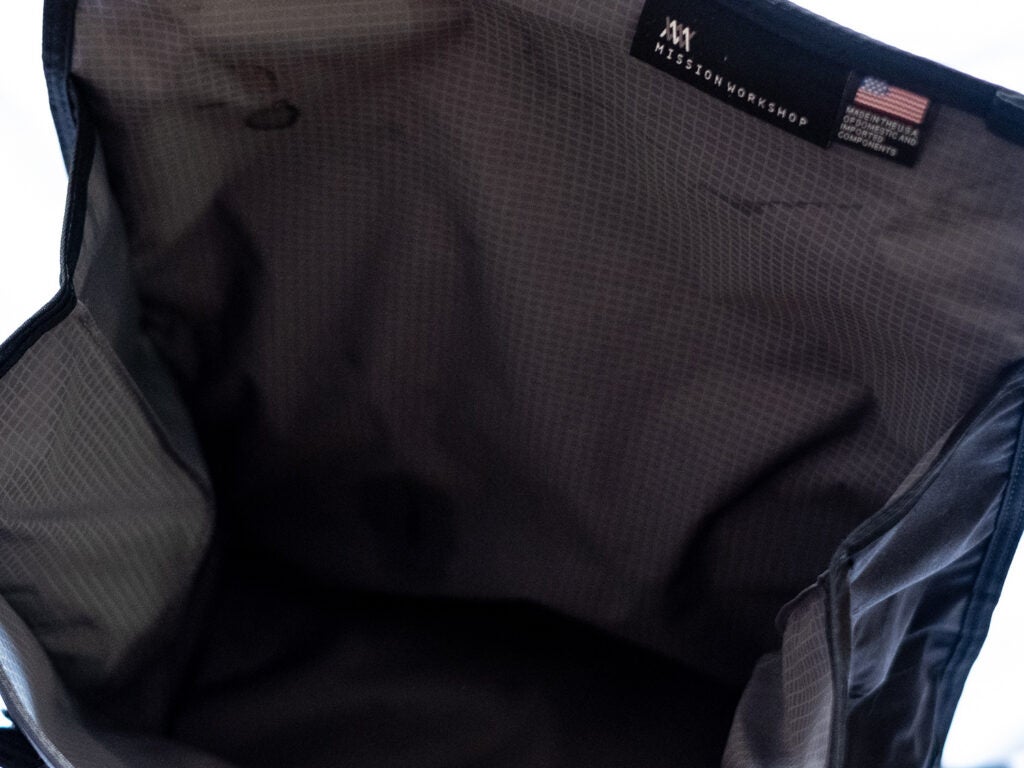 The back of the bag features a dedicated laptop or tablet sleeve and a water bottle holder. On the side of the bag you will find a place to strap on a compact light stand, tripod or monopod. In terms of technical features, this was the one design element that didn't make much sense. I personally found that adding a tripod to the side of the bag threw off its balance and made it unwieldy. However, I'm only 5'3, so someone with a larger stature might not have an issue with it.
My favorite thing about the bag though is that even when it is fully packed with camera bodies, lenses, external drives, a laptop and some personal items it didn't feel too bulky. It was easy to cram onto the subway with it and at no point did it make me feel like I was going to destroy my shoulders while commuting.
Although I wouldn't say that The Integer is the perfect camera bag, it comes close. This is a versatile option for everyday commuting or larger travel gigs. It certainly won't replace all of my bags, but it might help me consolidate a few that are hanging out on that regular-usage shelf.