The Sweet Grimnir Is a Snow Sports Helmet Built For Safe Action Camera Use
You want an action camera to stay on your head, not inside your skull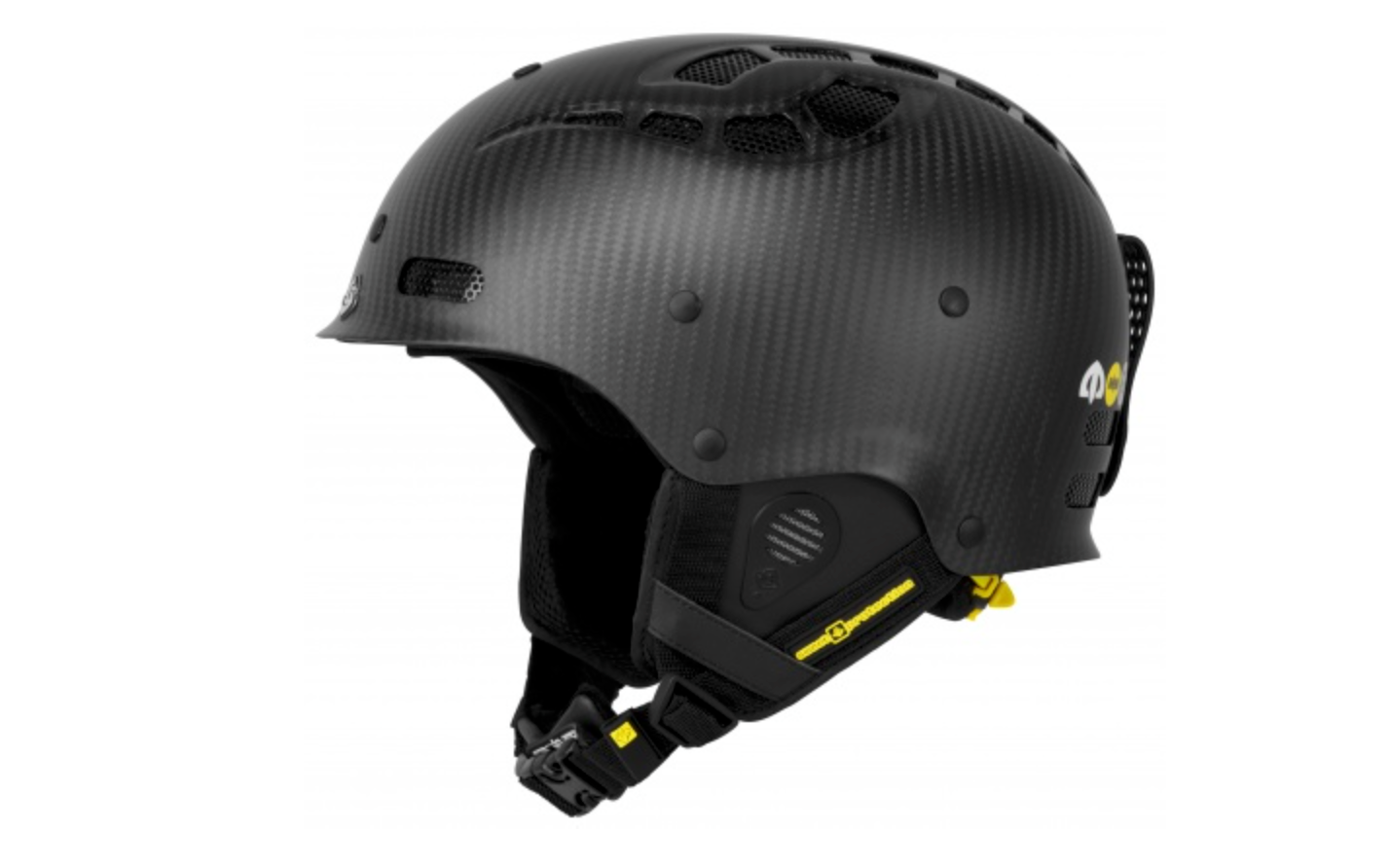 We may earn revenue from the products available on this page and participate in affiliate programs. Learn more ›
Most winter sports involve a certain amount of risk, especially those that would typically require a helmet. Adding an action camera into the equation certainly doesn't make things any safer. So, Sweet Protection created the Grimnir helmet specifically to keep you safe while you're out shooting gnar footage.
The helmet itself looks a lot like a standard carbon fiber winter sports lid. It has a fairly traditional shell shape and finish with a decent amount of venting to let out the steam generated by working hard on the slopes.
There are two integrated mounting points in the helmet which are structurally reinforced to make it less likely that the camera will be able to puncture the shell during a hard crash. The integrated mounts (one on the front for GoPro-style cameras and one on the side for Sony-style cameras) eschew the typical stick mounts in order to help them release more easily and prevent them from getting caught on some terrain and twisting our head around.
It seems like a very smart idea for helmet makers to take action cameras like the GoPro into account from the starts since so many users will be wearing them during use. Of course, I'm always partial to chest-mounted camera footage, so I may have to start wearing a bulletproof vest to make sure I don't accidentally cram my camera into my chest cavity.
From: Gizmodo