Even though we're living in an age with constant advancements in digital photography and smartphone technology, there's still something satisfying and sentimental about instant cameras. Invented in 1948, popularized in the '70's, and fully iconicized by the '80's, instant cameras have made a roaring comeback over the years. The soft, vintage aesthetic, framing, and unpredictability of instant film makes each photo super cool and unique. Plus the small size of the photos make them easy to carry in your wallet, hang on a picture clothesline, collage, and, the best part, share with friends and family. Here are our favorites.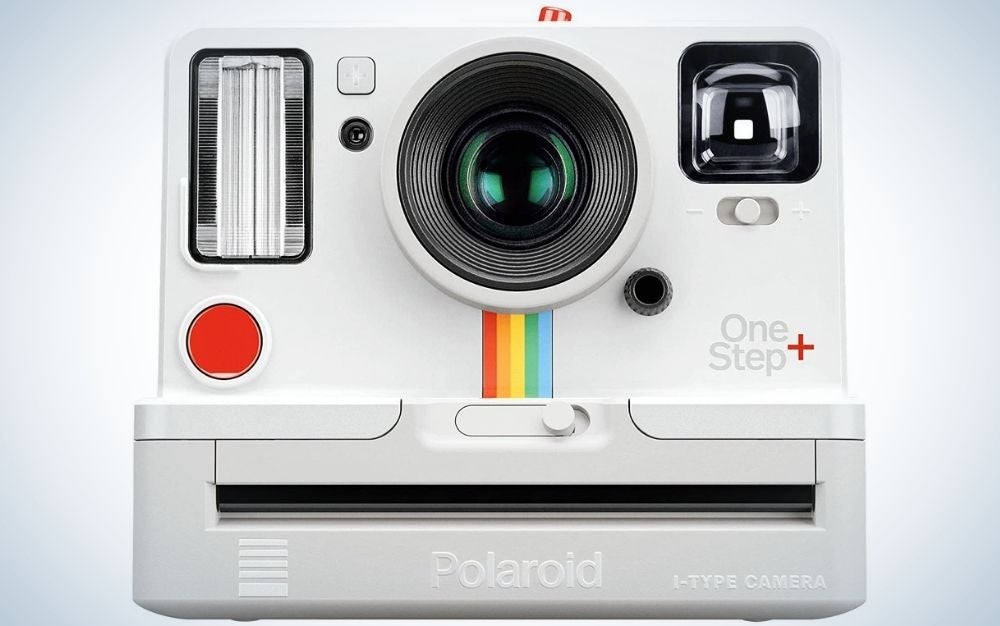 An Upgraded Classic
Has a companion smartphone app for manual controls like double exposure, light painting, noise trigger, and more. Includes handy self-timer mode. Polaroid Originals
Check Price
Before settling on an instant camera, consider the film size it uses. Some instant cameras print mini, credit card sized pictures, while other exposures are the more traditional Polaroid size of 4.2 x 3.4 in. Whatever camera you settle on, make sure you do your research and get the proper film for it—or if you already have film, make sure it will fit into a camera before buying.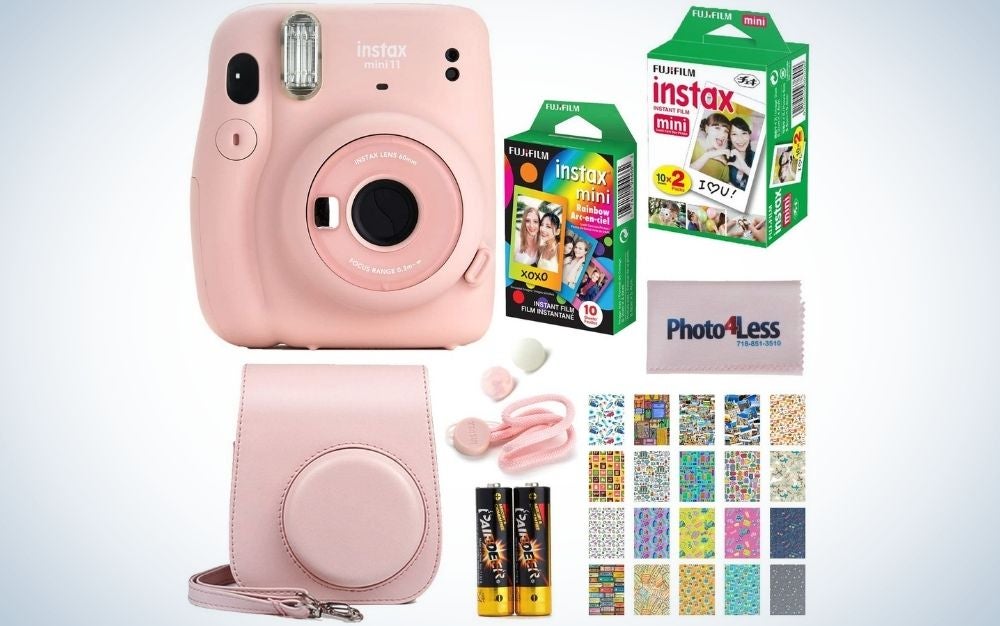 Built-In Selfie Mirror
Automatically chooses the perfect shutter speed depending on your lighting. Uses 1.8 in × 2.4 in sized film and comes in Sky Blue, Lilac Purple, Ice White, Charcoal Gray, and Blush Pink. Fujifilm
Check Price
Different instant cameras mean different lenses, with some ranging from 8mm to 60mm. In addition to standard lenses that take photos from 3 feet to infinity, some cameras may be equipped with special portrait lenses or other lens systems. Keep in mind that some may have fixed focus though.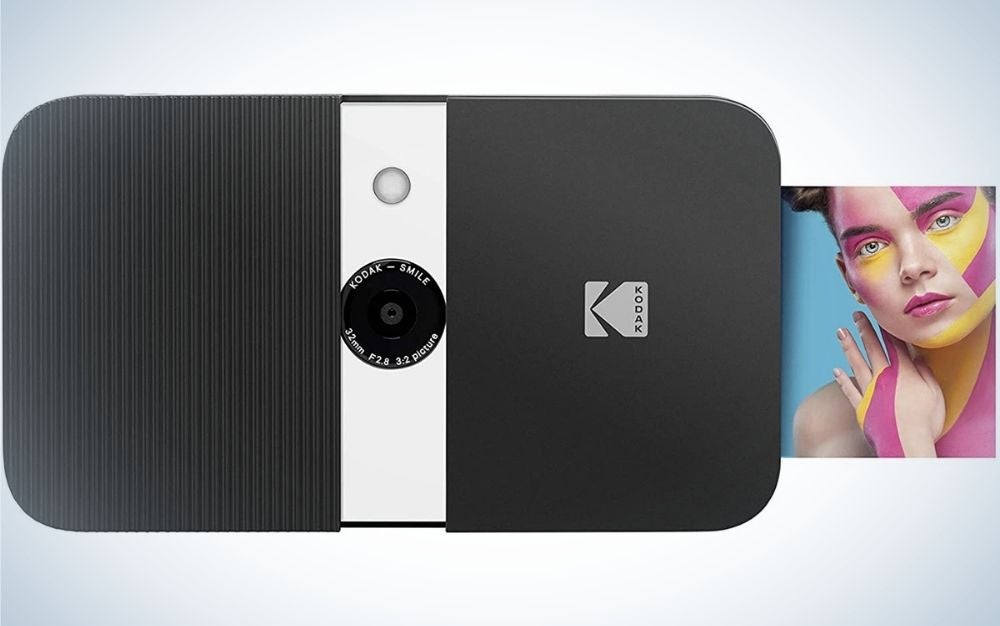 Inkless HD Photo Stickers
A compact design with a durable and attached sliding case. Captures up to 40 images on a single charge, and comes with a mini USB cable to recharge.
Check Price
Nowadays instant cameras are outfitted with various helpful modern features and modes like touch panel controls, LCD viewfinders, built-in editors, fixed focuses, and even Bluetooth. Be sure to factor in each camera's technological abilities before purchasing one.