| | | | | | |
| --- | --- | --- | --- | --- | --- |
| Best overall | | The Essence of Photography, 2nd Edition: Seeing and Creativity | | SEE IT | This book serves as both a helpful instructional tool and beautiful coffee table book. |
| Best historical photos | | Popular Photography: The World's Most Iconic Photographs | | SEE IT | This fascinating book shares photographs that had a significant impact on our world. |
| The Photographer's Guide to Posing: Techniques to Flatter Everyone | | Best for posing | | SEE IT | Portrait photographers will benefit greatly from this posing guide. |
We may earn revenue from the products available on this page and participate in affiliate programs. Learn more ›
Updated Jul 5, 2023 4:59 PM
Photography books can be powerful tools. They can teach you to capture your favorite moments, provide tips on sparking creativity, or show you some of the most memorable moments in history. And they can make great gifts if you're looking to encourage someone's interest or spark a new one. Of course, photography books span many categories. You'll need a different book if you're growing your photography skills rather than simply enjoying beautiful photographs. As a result, we've selected a range of instructional books and those that act as conversation starters and let you appreciate the beauty of photography. No matter what kind of book you're looking for, the best photography books should inspire and educate.
Methodology: How we picked the best photography books
Photography is a broad book topic. To pick the best of the best, we considered the purpose of the book. You can think of photography books as coming from two distinct categories: Instructional and recreational. Instructional books teach the reader how to improve their photography skills. Recreational books let you browse beautiful photographs. Many recreational photography books also give you a history of the photographer or the photo's subject. 
We also considered the book's quality. We looked at the quality of the photos in the book and the instructional content. And lastly, we prioritized the source of the material. World-renowned photographers willing to share their expertise with others make great sources, as do publications and outlets specializing in photography. We made sure to select books written and compiled by credible, well-respected sources within the industry.
The best photography books: Reviews & recommendations
Whether you're searching for a collection of famous photographs, a themed book covering the history of the medium, or even an instructional manual to inspire and educate, there is a broad range of books to choose from. Here are some of our favorites.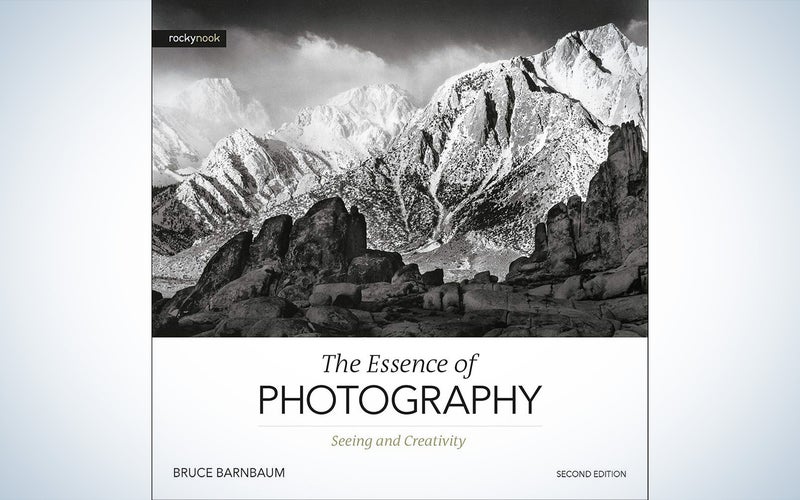 The Essence of Photography: Seeing and Creativity straddles the line between an instructional and recreational book. It teaches photographers how to define and bring their own style to their photography. Using over 100 photographs as samples and inspiration, Bruce Barnbaum explores how and why powerful photos go beyond light, composition, and other principles of photography.
This book acts as inspiration for beginning photographers and is helpful for intermediate and experts in search of inspiration. Folks looking for a book to grace their coffee table can even enjoy it for the beautiful photographs and inspirational text. However, some readers may be disappointed if they're looking for a strictly instructive book. There's little technical information, with the author assuming good technique and technical know-how are already in the photographer's skill set.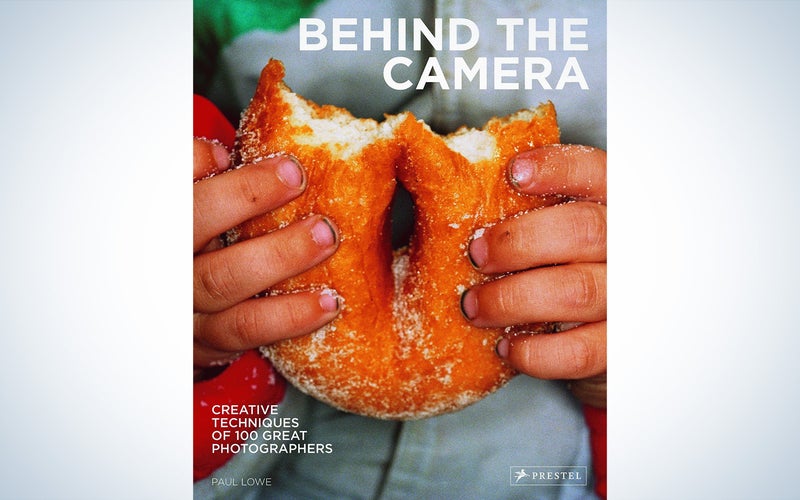 In the same vein as the above book, Behind the Camera looks at example photographs in order to offer inspiration and knowledge. Author Paul Lowe breaks the book up into different thematic sections, including "Places," "Faces," "Stories," "Ideas," and "Moments." No matter what type of photography you enjoy, you'll find something helpful in this book.
Lowe pulls from photographic works by famous photographers such as Julia Margaret Cameron, Joel Meyerowitz, Walker Evans, Cindy Sherman, Nan Goldin, Weegee, Man Ray, and Robert Capa. Through these sample photos, he considers the photographers' technique, strategies, and vision. He not only celebrates their creative work but distills lessons from each piece that the budding photographer can work into their practice. Part coffee-table book, part textbook, it's a great place to start or go back to for ideas. Both beginners and experts alike will appreciate this book, whether it be for the insights and inspiration it provides or simply the collection of incredible photographs held within.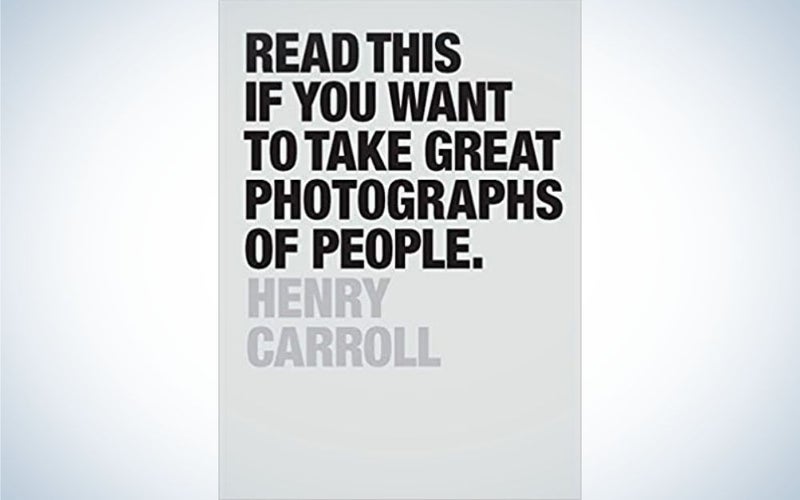 The title of this book says it all. It focuses on portrait photography and draws on the works of masters like Richard Avedon, William Klein, Cindy Sherman, and others. The book speaks plainly about the art form, with an emphasis on real takeaways for those looking to learn photography. Beyond just posing tips, Read This If You Want To Take Great Photographs of People touches on composition, working with color and black and white, and imbuing your portraits with meaning. It even touches on lighting to help take your portraits to another level.
This book is best for those who have a basic understanding of photographic fundamentals. But beyond that, it can serve as an inspirational tool for both novices and experienced photographers alike.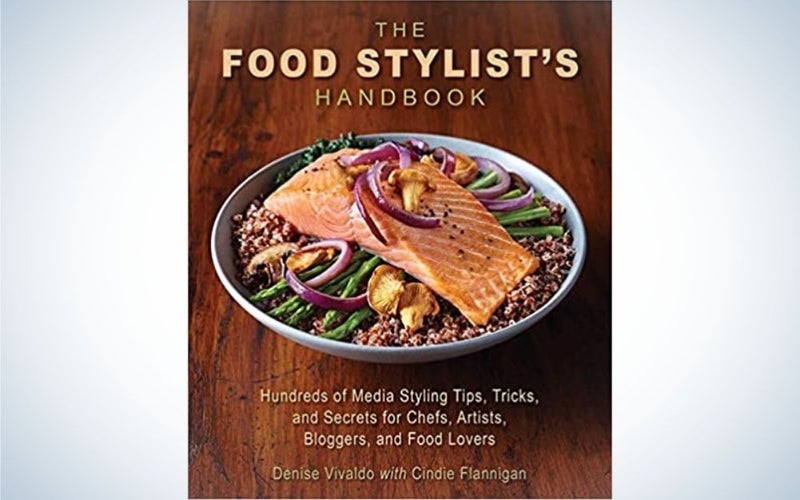 Denise Vivaldo, Cindie Flannigan
As the title implies, this is a handbook of food photography. It provides suggestions designed to give the reader practical advice on taking delicious images. Taking tips from well-known photographers from the advertising and culinary worlds, The Food Stylist's Handbook: Hundreds of Media Styling Tips, Tricks, and Secrets for Chefs, Artists, Bloggers, and Food Lovers is something that a food photographer will reach for again and again as they hone their craft.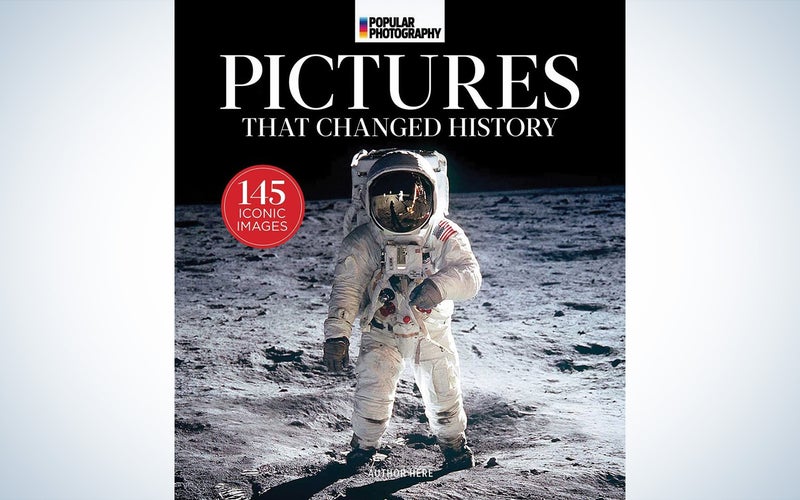 Popular Photography: The Most Iconic Photographs in History takes readers on a journey through 200 years of photographic history. From the first photo ever taken to world-changing moments captured on film, this book explores human history and how it's been influenced by the ability to save those moments in pictures. And the informative commentary provides context as to why each photo still has an impact today. This is an excellent book for the coffee table. You can flip through it while relaxing or use it as a conversation starter when company comes.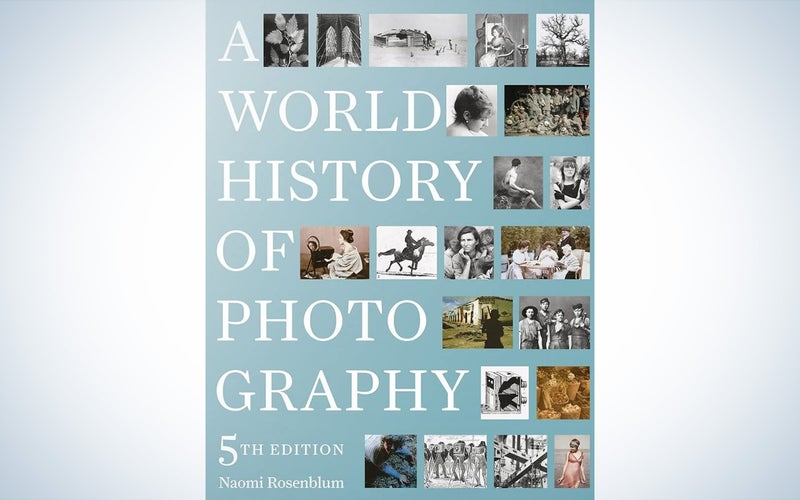 Naomi Rosenblum and Diana Stoll
For those looking to learn more about the beginnings and progression of photography, A World History of Photography is one of the best resources available. There's a reason it is the book of choice for many college photography history courses. 
This book goes much more in-depth than the Popular Photography book mentioned above, making it ideal for those serious about learning. It covers a wide variety of photographic genres and photographers, including portraiture, documentation, advertising, and photojournalism. And it even examines the contemporary perspective, making it well-rounded and thorough.
A World History of Photography even has a section just on the technical history of photography, so you can learn about how cameras and photographic technologies were developed over time. It does lean towards textbook style, which some may not enjoy. But there's a massive selection of photographs included, so it is also a worthy coffee table book or one to skim through casually.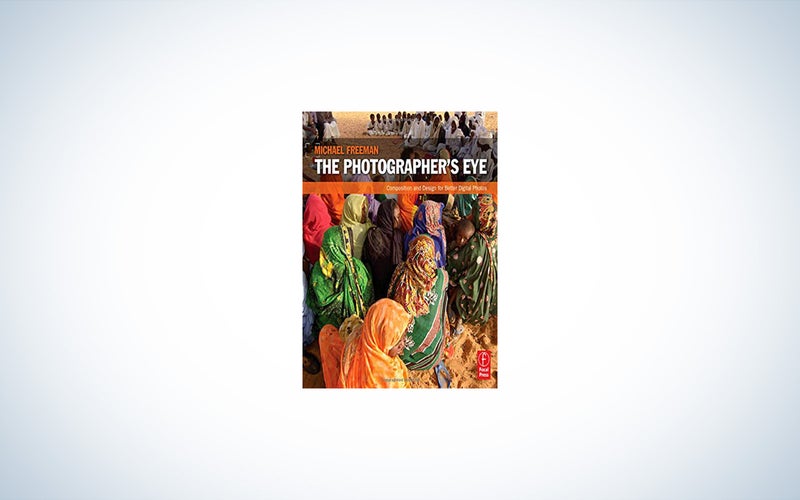 The Photographer's Eye is a popular book written by Michael Freeman, a well-respected photographer whose work has appeared in Smithsonian magazine, Reader's Digest, and Time-Life Books. Readers delve into the importance of exploring the location to identify angles and lighting beyond the obvious. It helps readers develop their creative eye and bring it to life, encouraging them to look and think about unusual and interesting shots.
While it does cover traditional in-camera composition, it leans toward digital photography. That may or may not be a con depending on your preferred media.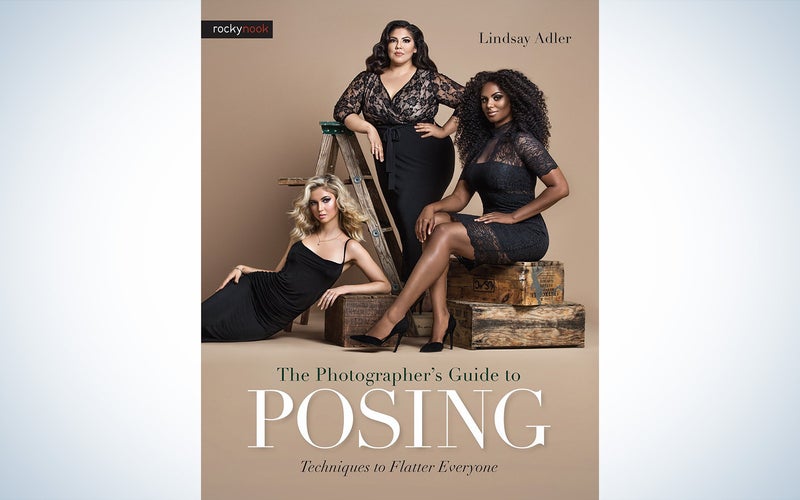 Lindsay Adler is both a fashion photographer and photography educator, giving her unique insight into the subject matter. The book covers posing basics while also addressing the specific posing needs of different subject matter. For example, it provides tips for photographing curvy women, maternity photos, family photos, and small groups. The author also offers her own go-to poses as starting places for those key shoots. 
The book's beginning even details how the camera sees and how that may impact portraiture. And Adler touches on specific body parts, breaking down posing into easily digestible chunks. Be aware that this book contains some artistic nudity.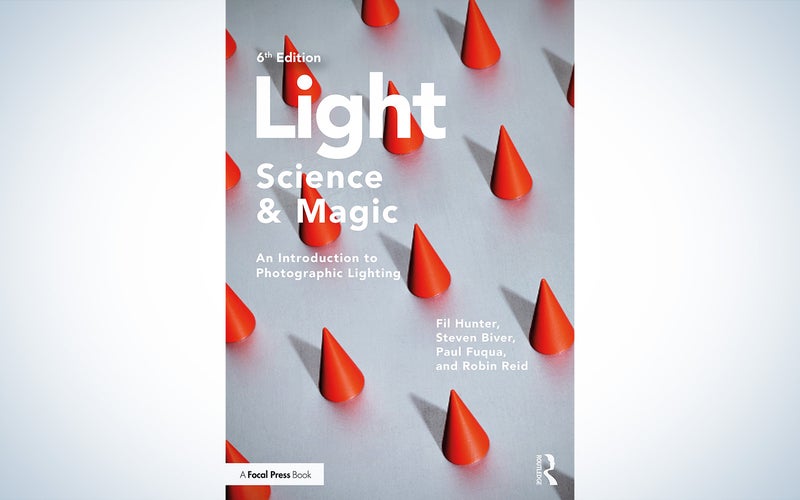 Lighting is a powerful tool that can dramatically change your images. Whether working with portraiture, events, or product photography, it can significantly elevate your work. But, it can be a challenging skill to master due to how technical it is. This book provides a very detailed approach to lighting, even including a "comprehensive theory of the nature and principles of light."
Light ― Science & Magic provides lighting examples for a variety of situations and subject matter, such as metal, glass, liquids, and, of course, portraiture. It offers diagrams, example photographs, and set-by-step instructions. The authors thoroughly explain each lighting scenario so that you can put them into practice. It is a robust resource that every photographer working with lights should have on their shelf.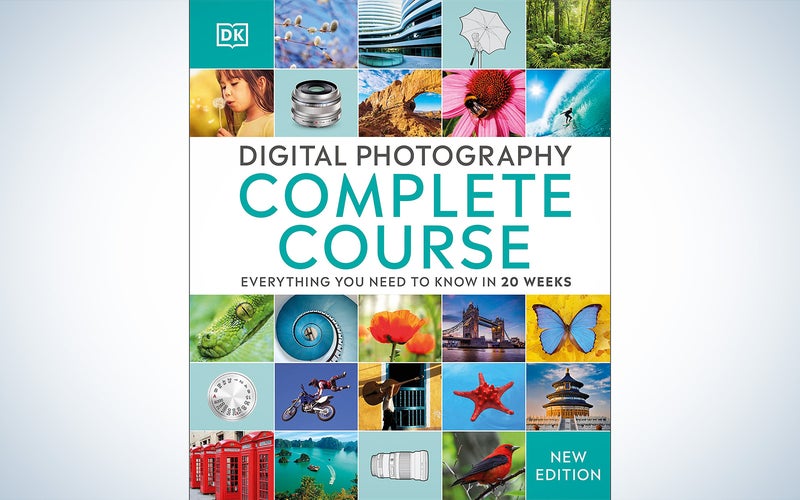 The Digital Photography Complete Course offers beginners everything they need to get started with their digital camera. It's broken down into 20 weekly lessons, making the content highly digestible for anyone and everyone. Those lessons even include assignments and assessments to check skills development as you go.
The book covers the basics, like understanding f-stops, ISO, and exposure on the digital camera. The layout includes diagrams, text boxes, examples, and pictures to add visual interest. Keep in mind that intermediate to advanced photographers will find little to enhance their skills with this one. It's truly an introductory book designed for beginners to go from "What's a camera?" to taking their own manually-adjusted photos.
Things to consider when buying the best photography books
Purpose
Photography books can generally be categorized into two groups — instructional and recreational. Instructional books are pretty self-explanatory. They teach you how to take photographs or improve specific skills.
Basic photography books may teach you how to use a digital camera or cover the seven principles of design — pattern, contrast, emphasis, rhythm and movement, balance, and unity. Some books briefly cover all seven, while others focus on a single principle or sub-topic within a principle, like composure or lighting.
Beginners should start with a basic book that covers the main photography topics. Then, as you become more skilled, a specialized book that focuses on a single technique or principle can help you add depth to your skills.
Recreational books include coffee table books that offer a visual feast. They're a great way to appreciate some of the world's best photographs or for you to enjoy your favorite topic. For example, there are photography books for landscapes, barns, pets, and people. These books aren't instructional in nature. You can simply enjoy the beauty they provide and enjoy the text that accompanies them, which may explain the subject or the photographer.
Author's authority
Do a little research into the book's author or publisher. A photography book written by a chef doesn't hold much credit unless they're teaching you about food photography and know the photographic medium well.
Look for photographers who specialize in their topic, like a fashion photographer who publishes a book on posing or lighting. Organizations that specialize in photography in some way are also valid, credible sources.
Quality
Consider the quality of both the photos and the instruction and how well they fit your goals. If you don't love landscapes, Ansel Adams probably isn't for you, even if the photos are top quality. Similarly, a book about taking landscapes may not interest you if you want to take family portraits.
FAQs
Q: Which type of photography is most in demand?
Portrait and family photography is probably the most common type of freelance photography. This type of photography is constantly in demand, as families grow and change over the year—think births, milestone events (graduations, etc.), and other excuses to take a formal family portrait again and again.
Q: What is the best book to learn photography? 
Digital Photography Complete Course is one of the best photography books for beginners. It explains camera settings and features through 20 weekly lessons. For more advanced photographers, either The Photographer's Eye: Composition and Design for Better Digital Photos and The Photographer's Guide to Posing: Techniques to Flatter Everyone are excellent books for honing specific skills.  
Q: How do I start photography?
The simplest way is to get to know equipment inside and out (digital cameras vs. film cameras, for instance), watch tutorials on the subjects that interest you the most (portrait photography vs. nature photography, for example), and then get out and indulge in simple trial and error. Oh, and pick up some of the best books on photography!

Q: What makes a good photography book? 
A good photography book contains high-quality images that aren't just beautiful to look at but are good examples of the book's subject. For example, a book on lighting should have excellent examples of lighting techniques and how to achieve those results for yourself. A book on posing should include photos that show different posing techniques successfully put into practice. The source of the book should also be reputable and trustworthy, with lots of knowledge and experience in the field.
Related: Here's a list of even more books that every photographer should own
Final thoughts on the best photography books
Photography is a widely appreciated art form, and thanks to digital technology it's become more and more accessible to more people. Budding photographers have a much easier way to test the waters and find their style without the burden of expensive film development costs or equipment. There are also overwhelming resources both online and in books to help guide them as they learn photography, so grab one of the best photography books from our selection and start them on their journey.
Why trust us
PopPhoto has a long history of delivering the opinions of some of the sharpest and most prolific camera dorks the world has to offer. Since 1937, we've been reviewing cameras, providing wisdom from well-known photographers, and generally just nerding out about all that goes into making great pictures. Our current crop of writers and editors have decades of professional photography and camera writing experience among them. Collectively, we've probably shot with just about every camera and lens combo you can imagine—as well as some obscure stuff you may not even know about. Remember the Casio Tryx folding camera? PopPhoto does.
We also get that buying a camera is a big decision, which is why we're dedicated to helping folks choose the right one (or, in our case "ones") for their needs. Case in point: Handing over top dollar for an expensive rig may leave you unsatisfied if it doesn't fit your preferred shooting style. Sure, a $6,000 sports-oriented DSLR can capture landscapes, but do you really need to do it at 30 frames-per-second? No, you don't.