The best gifts for moms who always have a camera
These camera and photography accessories make awesome gifts for Mother's Day.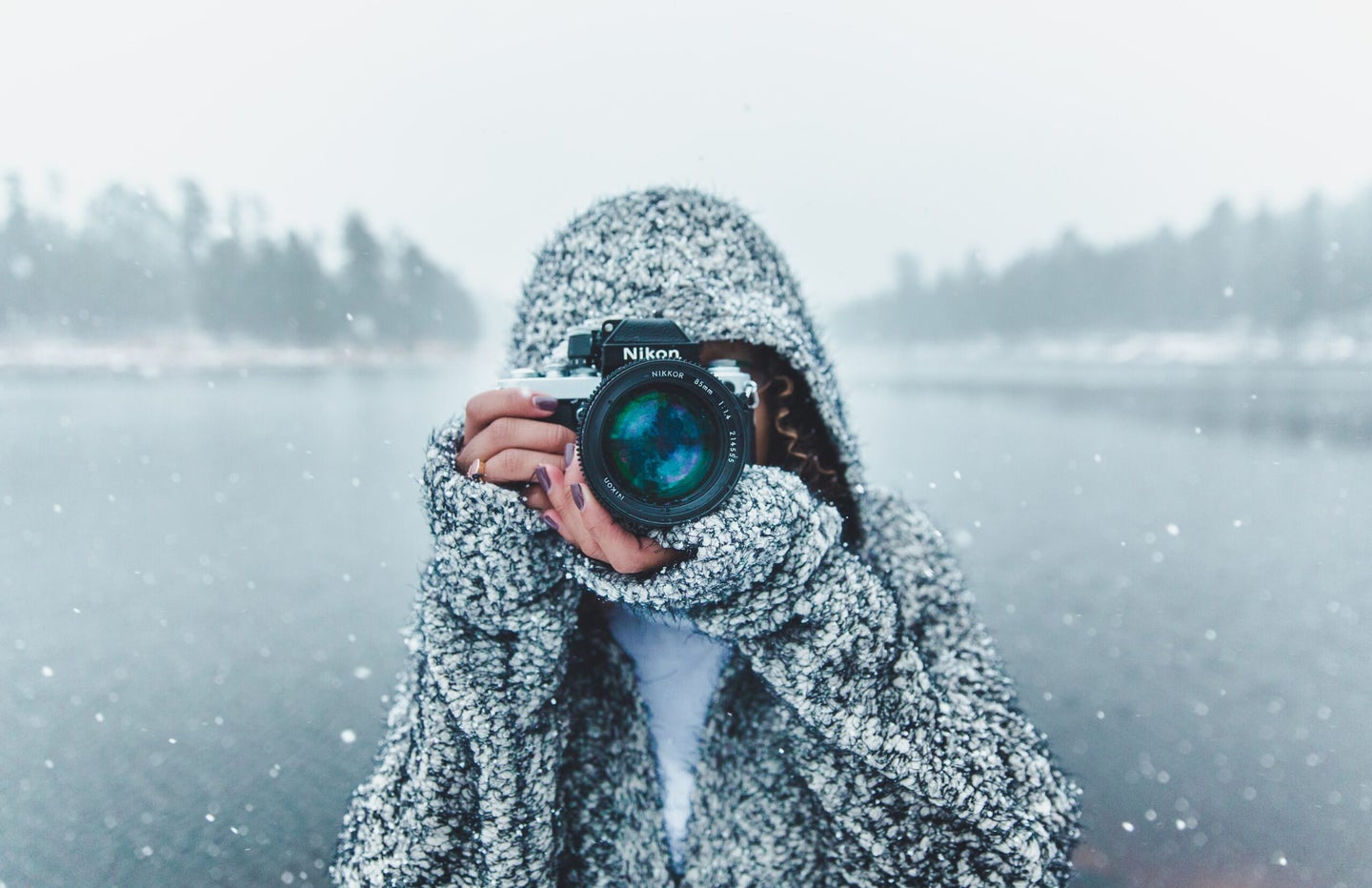 We may earn revenue from the products available on this page and participate in affiliate programs. Learn more ›
Finding the best Mother's Day gift for a mom who loves photography can be overwhelming, but it doesn't have to be. Camera accessories or photography equipment can make gifts for the Moms in your life and this gift guide can help you find the perfect gift for grandma, your mom, or your wife. 
The gifts in this Mother's Day Gift Guide offer great options for both seasoned professional photographers and enthusiastic amateur shooters. If Mom always has a camera in her hand, it's a safe bet that she loves to capture all of life's beautiful moments and these thoughtful gift ideas will help her keep doing what she does best. 
A fancy camera strap, or classy looking camera bag can be a great gift for a mom who is already an avid shooter. A compact digital camera or an instant film camera can be a great option for new moms who are looking to document their young families. An inspiring coffee table book is great for sparking inspiration, while a quality digital frame will allow mom to show off all those beautiful snapshots she has been making. These are 10 gifts for moms that we think your mom would love to receive this Mother's Day. 
Things to consider when shopping for the moms in your life 
When shopping for gifts for women that love photography we recommend skipping the cheesy camera branded T-shirts and camera-themed jewelry. Opt for a more practical gift that will get regular use by your photography-loving momma rather than one that will sit unused in her dresser drawer or jewelry box. 
These gifts will show the photographer moms in your life that you value their ability to capture life's beautiful moments and encourage them to keep shooting pictures. Regardless of who you are shopping for or your budget, we think there is a gift on this list that the mom in your life will love.    
Upgrading your mom's camera strap is a thoughtful gift that will save her shoulders over time. We love this minimalistic strap from Peak Design for it's quick-adjusting handles and the anchor mount system that makes it easy to use with a variety of cameras. This strap can be worn as a sling, shoulder or neck strap and is made of comfortable seat belt style webbing, smooth on one side, with grip on the reverse. The Lite strap is slightly slimmer than the original, making it a less bulky choice for camera carrying. 
Best Coffee Table Book for Photographers: Magnum Artists
This beautiful coffee table book brings together 200+ portraits of the world's greatest artists as captured by Magnum's photographers—it's a massive tome of photographic inspiration if your mom loves shooting portraits. Many of the pictures are accompanied by behind-the-scenes stories of the shoot. Magnum Artists spans nearly eight decades and is sure to be appreciated by your art loving momma.
An instant camera was a cheap way to document loved ones in the earliest days of photography and the Instax Mini 11 is one of our favorite modern-day instant photography cameras. It's great for novice shooters and those who are more experienced with a camera. It has slim body that shoots Instax mini film, automatically selects the correct shutter speed for whatever you are capturing, and features a 1-touch Selfie mode. It comes in five colors so you can match it to mom's favorite hue. 
If you are looking to splurge on Mother's Day, look no further than the Fujifilm X00V. This compact camera has a fixed 23mm F/2 lens, and is built around an X-Trans CMOS 4 sensor and X-Processor 4–making it an excellent tool for capturing family celebrations. It has a wide dynamic range and speedy, precise AF and a hybrid viewfinder. It shoots 4K video at 30 frames per second too. This is an excellent tool to let mom capture all of life's exciting moments. 
A Wi-Fi-enabled digital frame will let your photography-loving mom always keep her best pictures on display for all to see. Mom can email the photos directly to this picture frame and they will load within seconds. The Skylight Frame has a 10-inch color 1280×800 touch-screen display and only takes 60 seconds to set up. This is an excellent living room addition for mom or grandma to show off those beautiful family memories
 A quality camera bag is a gift that your photo-loving mom will appreciate for years to come. This understated leather bag is made of raw goat leather and features a padded removable insert for holding an entry-level DSLR or mirrorless camera with extra room for a few accessories. It can be carried as a shoulder, crossbody, or handbag and has multiple zipper and flap pockets for stashing personal items. Since the camera insert is removable mom can also use this as an everyday bag too. 
Best Gift for Photographer Mom's with Young Children: Shutter Huggers Monkey
Mom's love photographing everyday moments in the lives of their children and this soft camera creature will help those little ones keep smiling. The Shutter Huggers Monkey hugs mom's camera lens and gives those young children something fun to focus on—making it a whole lot easier for mom to capture genuine, relaxed portraits of their children. This size is designed to work with most DSLR or mirrorless cameras. 
The best camera is the one in your pocket and for most moms that mean their smartphones. This 11-in-1 lens kit has a detachable clamp that is compatible with a variety of smartphones and doesn't require an additional case. The kit includes the following lenses: wide angle, macro, fisheye, telephoto, Kaleidoscope and CPL/Flow/Radial/Star/Soft filter. The tiny lenses are made of high-quality optical glass for preventing ghosting and flares and come in a zippered case to keep them safe between use. These fun lenses will help your mom get creative with those smartphone shots.
The Photographer's Playbook features 307 photography assignments and ideas to keep your photographer mom's creativity flowing all year long. This book features advice for better shooting, getting started on new projects, and fun games and activities from photographers like Philip-Lorca diCorcia, John Baldessari, Susan Meiselas, Alec Soth, and more. It's also an excellent tool for helping mom get young students get engaged with the camera.
We typically wouldn't recommend a novelty camera accessory, but we love this lens shaped thermos, and if mom loves her coffee or tea as much as she loves her camera, we think she will too. This thermos has a capacity of 11oz when covered with a travel lid, is made of food grade ABS plastic on the outside, and has a stainless steel interior. It can hold hot or cold beverages and at under $15 it won't break the bank.
How to know you've found an excellent Mother's Day Gift
The best Mother's Day Gifts are ones that come from the heart and show that you truly appreciate the hard work that mom puts in all year round. Doing a bit of research about what and when mom likes to photograph will go a long way in selecting photography accessories that make sense for her. Unsure about mom's preferred way of making pictures or what camera gear she might want? An instant camera is a universally enjoyed gift and a great way to snap a selfie with your mom to show how much you appreciate her.
---
Pop Photo wants to help you find the most useful and expert shopping recommendations for the best gift ideas. Searching for more unique gifts? Check out more gift guides here: gift ideas for the outdoor photographer, Mother's Day photography gifts, and more photography gifts.