The best Android phone cases for 2023
Protect your lifeline to your friends, family, and the world with the best Android phone case.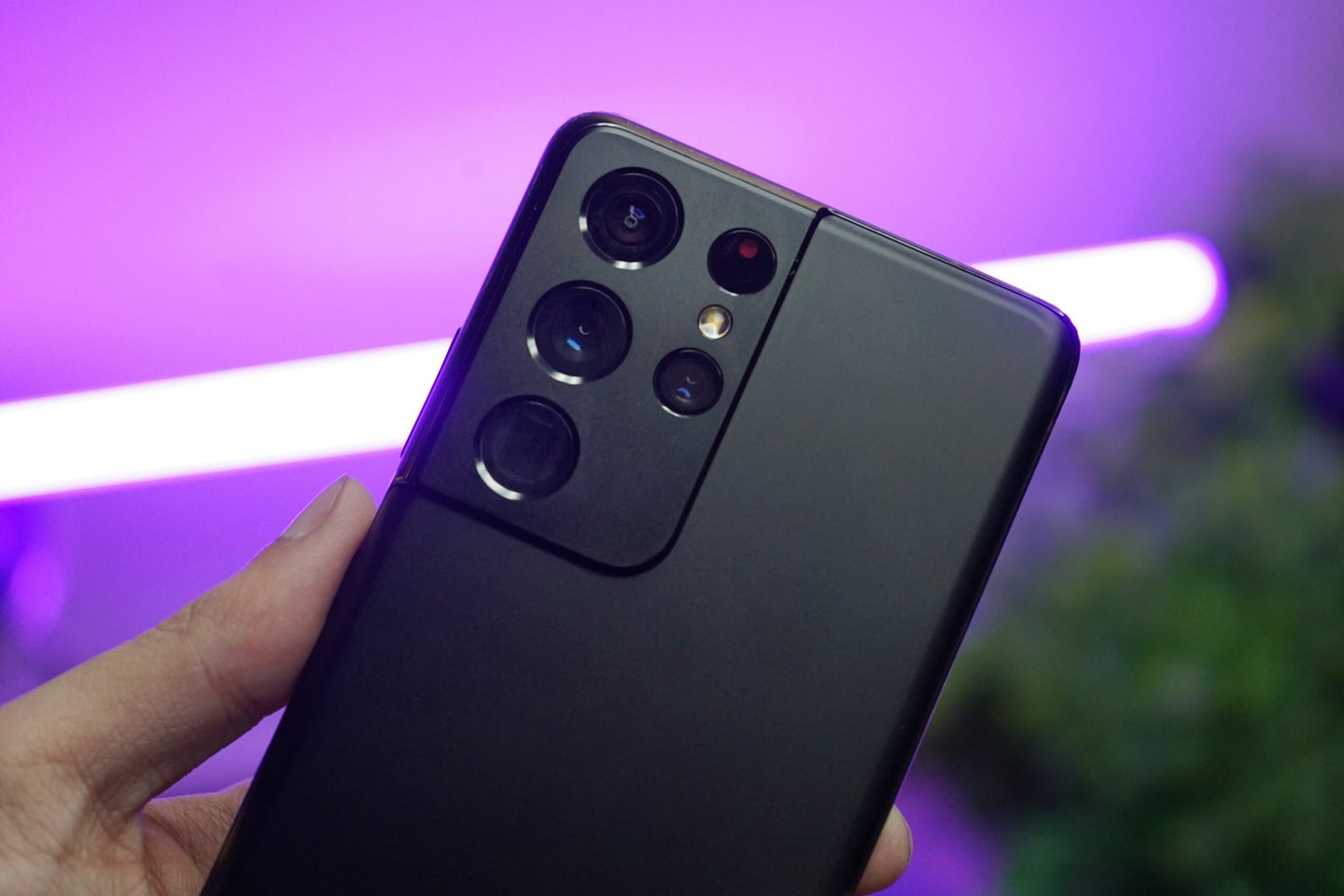 We may earn revenue from the products available on this page and participate in affiliate programs. Learn more ›
Even photography gearheads rely on their smartphones for great shots—some of them exclusively so. Smartphone photography comes in handy for promoting a business, and/or yourself, on Instagram and other social media platforms. A broken screen, a blown speaker, or a dead receiver can bring your professional, social, and creative life to a screeching halt and sidetrack you with long waits for an associate to decide whether to repair or replace your device. Smartphone cameras have advanced by leaps and bounds over the last decade; providing higher megapixels, better lenses, and fast and easy editing, smartphones are always there when you need them. And if you're shooting for social media, images from DSLRs, mirrorless cameras, and smartphones are all reduced to the same restrictions of the platform when they hit the web, so often the best camera is the one with you. Whether you're a manic content creator, the family photographer, a busy professional, or just kind of clumsy, the right case can assure you capture, and savor, your experience. So check out our tips for finding the best Android phone case for your equipment and activities.
Get the protection you need and the presentation you want with the best Android phone case
A good phone case provides protection from the occasional drop, while a great phone case enhances your Android phone use through a multitude of possible features, including easier handling, waterproofing, dust proofing, and even antibacterial material. Some other case features include space for storing credit cards and built-in chargers, just to name a few. You can also find customizable phone case kits and even biodegradable phone cases. There are a wide array of brands to choose from—some ultra-popular, others lesser-known but still full of merit. Some great cases allow for the use of external lenses that enhance your smartphone photography. No matter your personality or profession, there's a best Android phone case for you. 
There is, however, one major caveat when searching for an Android phone case: a multitude of models utilize the operating system. There is nowhere near the uniformity of design in the Android universe as there is for iPhone users. Manufacturers—including Samsung, Sony, LG, Huawei, Motorola, ZTE, and many more—vie for the Android market share and produce phones in wildly different form factors. It's not that finding the right case for your model will be difficult, it's just that it will require a more specific search than just "iPhone THIS YEAR'S NUMBER HERE." For the sake of this article, we've chosen to focus on recent Samsung Galaxy models because Samsung enjoys the largest market share of the Android universe and the Galaxy is its most popular line of phone. Some of the features and case manufacturers we highlight here are likely available for your Android model. We've laid out some specs to look for while shopping for a new case, including what to expect from budget models. You'll only need to worry about catching the perfect light, not a falling camera phone, with our guide to the best Android phone cases. 
Things to look for in protective phone cases
Protection is important and could very easily be your priority while shopping for the best protective phone cases. If you need a tough case, you'll want to look for these features: Multilayered protection, which can protect your phone not just from drops, but also from major accidents like being stepped on or left in the driveway. A matte finish, which can protect from scratches and keep your case looking fresh over years of wear and tear. Raised bezels, which can keep your screen from making contact with surfaces, whether you are gently setting your phone down or watching it tumble down a flight of stairs. A decent weight and size, so that your phone doesn't overfill your pocket or give you carpal tunnel syndrome while you hold it to your ear. It may seem counterintuitive, but bigger isn't always better. A bulky case does not guarantee better protection; multilayered construction can produce the best protective phone cases without weighing you down. 
This OtterBox case design is seen as the standard for protective phone cases. Part of that reputation is due to its ability to keep phones ticking through the worst mishap. That's no surprise, given that it's touted as passing four times the military-grade drop tests of its competitors.
What to look for in the best Android phone cases that support external lenses 
External lenses can enhance your smartphone photography in ways you never dreamed of. Great lenses will give you the power to take vivid landscapes, ultra-detailed portraits, and extreme close-up shots of minuscule objects. Other attachments enhance your videography with lens flare addons that lend a more cinematic touch to your work. The key to unlocking this potential is identifying a phone case that is compatible with the kind of lenses you want to use. Some cases will limit the style of lens based on design or weight, so make sure you buy a case that enables your phone to use a variety of lenses from whatever external lens manufacturer you prefer. Of course, while there's no armor for those sensitive add-on lenses, you can still make sure the Android phone case that accepts them also offers decent drop protection.
This slim case is your entree into the world of Moment's highly regarded external lenses. The case features a built-in lens mount, a strap for one-handed shooting, and is compatible with M Series lenses. While this model is for the S20, there's a thin case in the works for the S21.
A wallet phone case provides utility and style
There's nothing worse than walking around with a pair of jeans with pockets stuffed to the brim; it's a recipe for chafing and sagging pants. A good wallet phone case can put an end to that. These cases generally allow for the storage of three to four credit cards or IDs. Some also tout RFID protection so that your credit cards aren't read without your permission (useful, though RFID data theft is not common…yet). One concern with wallet cases, however, is that they aren't all necessarily designed to offer top-notch physical protection; leather phone cases can cushion your phone during falls, for example, but don't expect impact absorption like rugged cases. 
This wallet phone case features three pockets for your cards, a kickstand for video viewing, and a notes pocket provide a lot of versatility. A magnetic closure device on this leather phone case keeps your screen shut and your cards protected. Not having to carry a separate wallet means one less thing to fumble and tumble around with.
Waterproof phone cases allow you to truly take your Android device just about anywhere
There are rugged phone cases, and then there are waterproof phone cases. The latter provides all the great military-grade drop protection of standard tough cases, but waterproof phone cases come with another few layers of defense. Features to look for include shock, dust, and snow protection. These features come in extra handy for smartphone photographers who are looking to capture images in inclement weather. More importantly, if you're an avid diver taking pictures of marine life above and below the waves, you'll want to pay close attention to just how far below water your case can safely protect your device. If extreme depth is important to you, you may want to consider a waterproof pouch. Some pouches offer protection up to 100 feet below water.
Take your phone underwater safely at 6.6ft/2m for one hour. You also get military-grade drop protection and the ability to use your fingerprint reader through the waterproof surface. 
Here's what to expect from inexpensive phone accessories
Finding decent phone accessories on a budget is not all that hard. Given the frequency of new models, and a myriad of brands and designs, Android phone cases tend to drop in price fairly regularly. You can reliably find a case with military-grade drop protection, beveled edges, and scratch proofing. You're unlikely to find more complex features like waterproofing, wallet designs, and compatibility with external lenses.
Protect your Android with a generally lightweight phone case that can absorb falls at a budget price. While the model featured here is designed for the Galaxy S21, Spigen Rugged Armor is also available for a number of other Android models, including LG and Huawei, and this compatibility makes it our top choice. Beveled edges around the screen and camera prevent scratches and keep things clear. Grooved edges make for an easy grip while you're watching videos or texting. Its sleek design looks good and won't rip a hole in your pocket. 
FAQs
Q: Are hard cases or silicone cases better?
If drop protection is your concern, you're better off with a hard, rubberized case with a multilayer protection. Silicone cases provide superficial protection from scratches but do little to prevent damage from drops. Silicone cases are in some respects more environmentally friendly due to the way they are manufactured and because disposing of silicone releases less carbon dioxide than disposing of plastic. 
Q
: Do phone cases overheat phones? 
Yes, phone cases can overheat phones. Phones are designed to vent themselves and cases can get in their way. In most situations, your case probably isn't going to cause a major problem. However, when exposed to direct sunlight, kept in your pocket during a particularly hot day, or used for higher-processing tasks like gaming, your phone might have problems cooling in a case. If it does, the solution is to simply remove the case for a bit and let your phone cool. 
Q: When should you get a new phone case? 
Ideally, you'd only ever get a new phone case when you buy a new phone. However, wear and tear, accumulated gunk, and other factors might speed up your need for new phone accessories. You can try to stave off replacements by regularly cleaning the inside of your case to prevent crumbs and dead skin from accumulating and, you know, not driving over your phone, dropping it in a toilet, and letting your kid watch YouTube on it. But we're all human, and those are some seriously unattainable goals. 
The last word on the best Android phone case
Buying the right Android phone case is all about compatibility. There are so many manufacturers of phone accessories on the market that you'll want to pay close attention to whether a phone case model works for your phone. From there you should consider what your daily routine might do to your phone. Do you jog, go to the gym, have kids, or regularly film videos in unconventional places? If so, you'll want to focus on finding a durable case that can protect your investment. If your phone will enjoy a more peaceful life you can go ahead and focus more on style. Photographers should give serious consideration to cases that accommodate external lenses, as they open up a world of enhanced shots. Luckily, the Android case universe offers a great array of features and reliability with a very affordable entry fee.