Tiffen's new ND filters teach DJI's new drone cameras optical tricks
Neutral density filters open new possibilities for the DJI Mavic Mini drone.
We may earn revenue from the products available on this page and participate in affiliate programs. Learn more ›
When DJI released its Mavic Mini—a drone small enough that it doesn't need to be registered with the FAA before you take flight—it made the world of aerial photography and videography a whole lot more accessible. Unfortunately, this new pocket sized drone lacked some of the accessories that have come standard with the larger DJI drones, like a set of neutral density filters. ND glass reduces exposure without changing the quality or color of the light and it can be incredibly helpful when flying on a bright sunny day. Too much light can translate into short shutter speeds that make for choppy footage..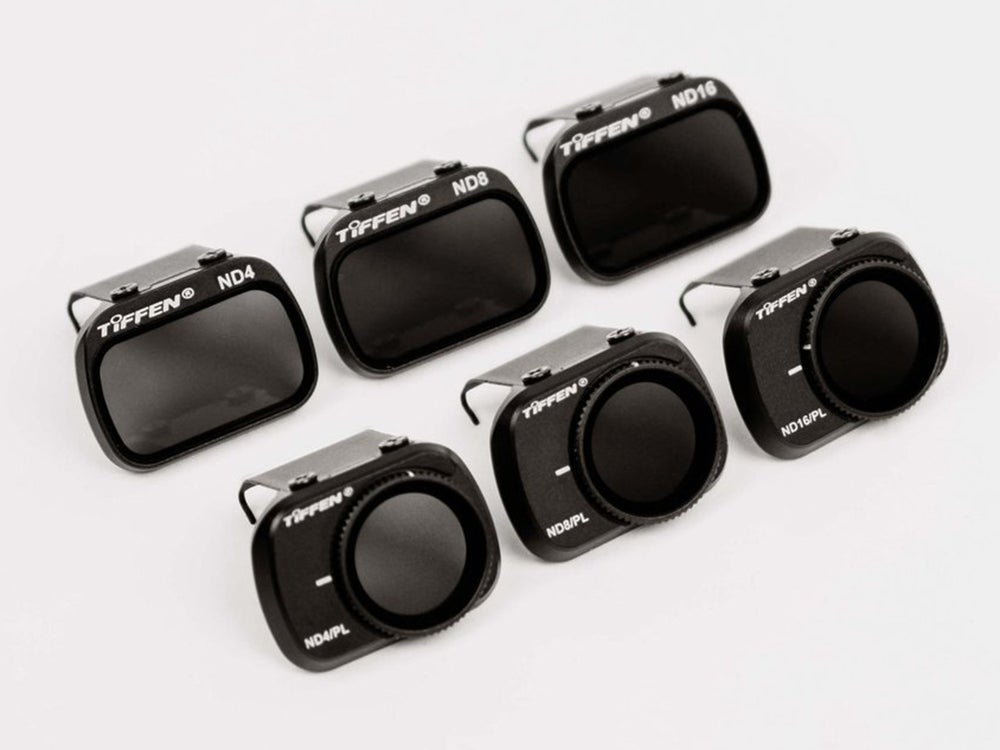 Tiffen has a new line of Mavic Mini filters available for preorder that is expected to begin shipping at the end of January.
The Mavic Mini filter kits will come in sets of three or six and feature surfaces that are waterproof, scratch-proof and have multilayer hydrophobic coatings. A three-filter kit will include an ND4PL, ND8PL, and a ND16PL. The six-filter kit will also include neutral density filters without the polarizing component. Both come with a compact metal carrying case. The three-filter kit will cost $60, while the six-filter kit will cost $90. Both can be pre-ordered through the Tiffen site now.