The DJI Mavic Mini is a serious camera drone masquerading as a toy
The $399 drone looks like a toy, but it's got serious film chops.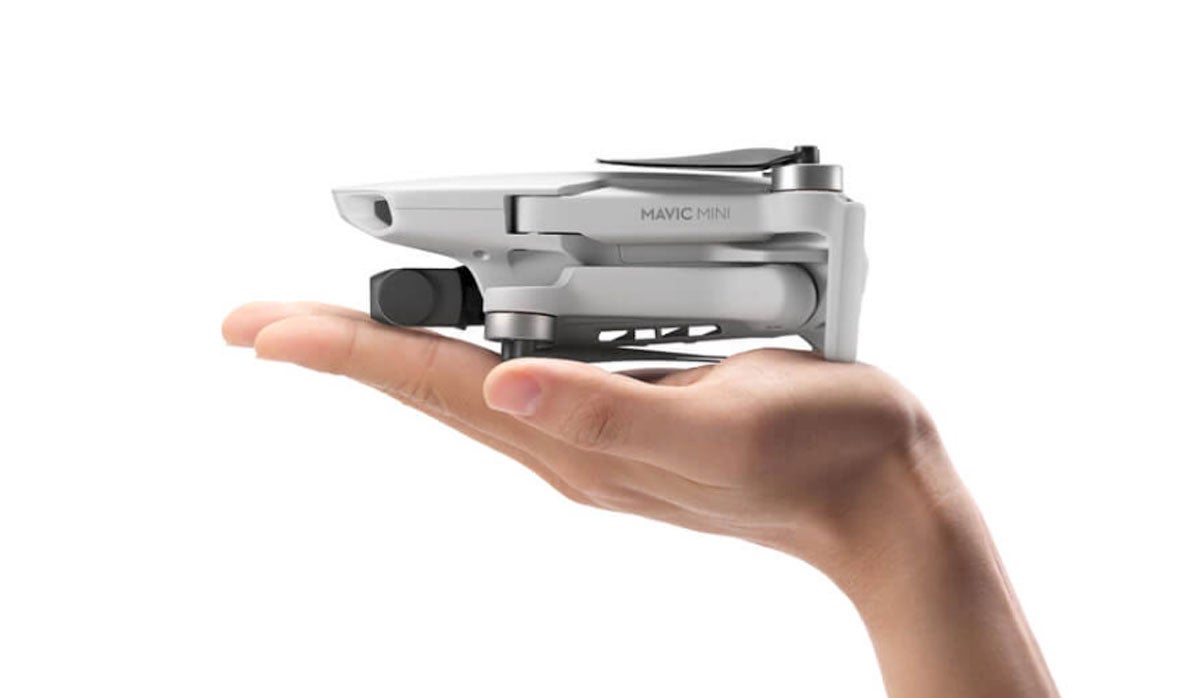 We may earn revenue from the products available on this page and participate in affiliate programs. Learn more ›
You're probably not aware of it, but .55 pounds—or 250 grams—represents an important weight limit for drones, at least in the United States. Any flying machine weighing more than that requires operators to register it with the FAA before launching it off into the skies. So, it's no coincidence that DJI's new $399 Mavic Mini drone checks in at a very specific 249 grams. Technically, that renders it a child's toy, which means you're free to fly away.
Unlike most toy drones, however, the Mavic Mini packs some surprisingly advanced features and tech inside. The camera resembles what you'll find on the company's Osmo Pocket camera rig. It shoots 2.7k footage at 25 or 30 frames per second, but it goes up to 60 fps if you're willing to settle for 1080p HD resolution. It's not on-par with more professional rigs in that regard, but it also checks in at less than half the cost.
Those pro models also offer more robust object avoidance features, if simply because they have more onboard sensors. Crafts like the Mavic 2 Pro have cameras and sensors on almost every side to guide them around anything in their way. In contrast, the Mavic Mini uses a vision sensor as well as GPS to guide its path. In order to help hone your skills for flying, the new DJI Fly app offers dedicated tutorial modes to get you used to controlling the machine while it's in the air.
DJI has included several of its automated shooting maneuvers with the Mavic Mini. It can shoot drone selfies, rocket straight up into the air, circle around a subject using the camera's object tracking, and spiral out in a helix pattern. Again, this isn't the full suite of DJI's automated shooting modes, but it's likely even more than the average amateur will need.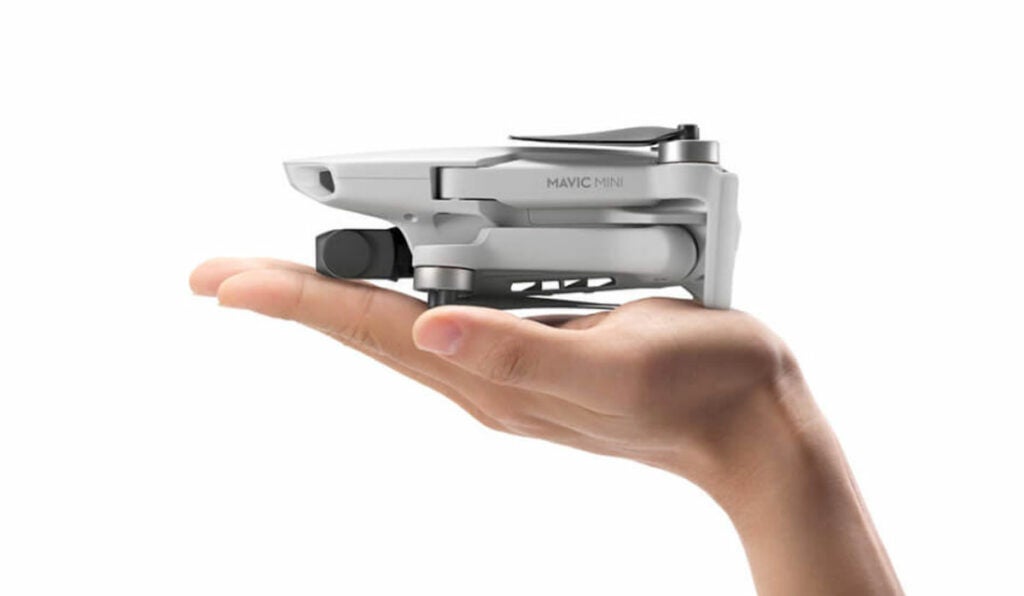 Aside from the lack of registration, the Mavic Mini's light weight also helps it make the most of its battery life. It can fly for up to 30 minutes on a fully charged battery. Of course, that number will likely vary widely in real life as it can change due to any number of variables such as the temperature of the air, windspeed, and flying style. Still, that's a long time to fly on a single battery and it matches the longevity of DJI's recently-announced Mavic Pro Platinum edition.
Even though the craft doesn't require registration, you'll still have to follow the guidelines for safe flying, which includes staying out of restricted areas and obeying the limits baked into the device's software that restrict its overall height and range.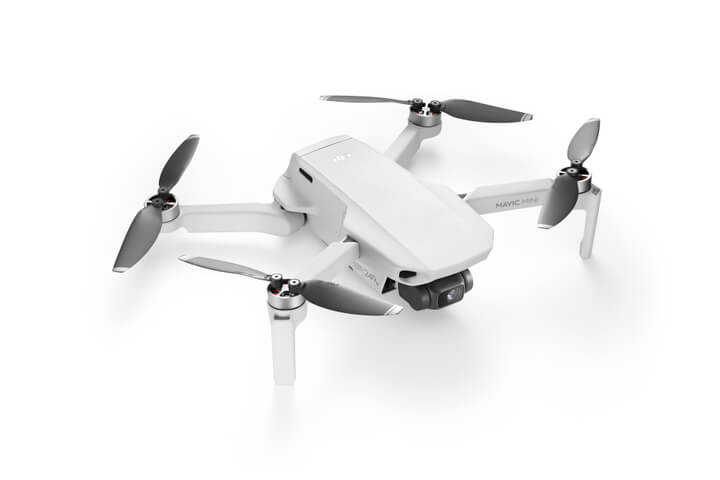 For $100 extra over the $399 price tag, DJI sells the Mini as part of its familiar Fly More kit. That kit comes with accessories like a carrying case, propeller guards, and the controller for easy flying. More importantly, however, it comes with three batteries and a charging hub. I always recommend people buy extra batteries when they get a drone because the flying time diminishes quickly in the real world.
We'll have a chance to try the drone out before the November 11th ship date, so look for a full review down the road. And if you're flying a regular drone and you've never registered it because you didn't know or you're lazy, you should probably get to it. The penalties are no joke.