Hands on with Leica's M10 Monochrom, plus sample images
Don't call it a gimmick, there is beauty in being restricted to black-and-white.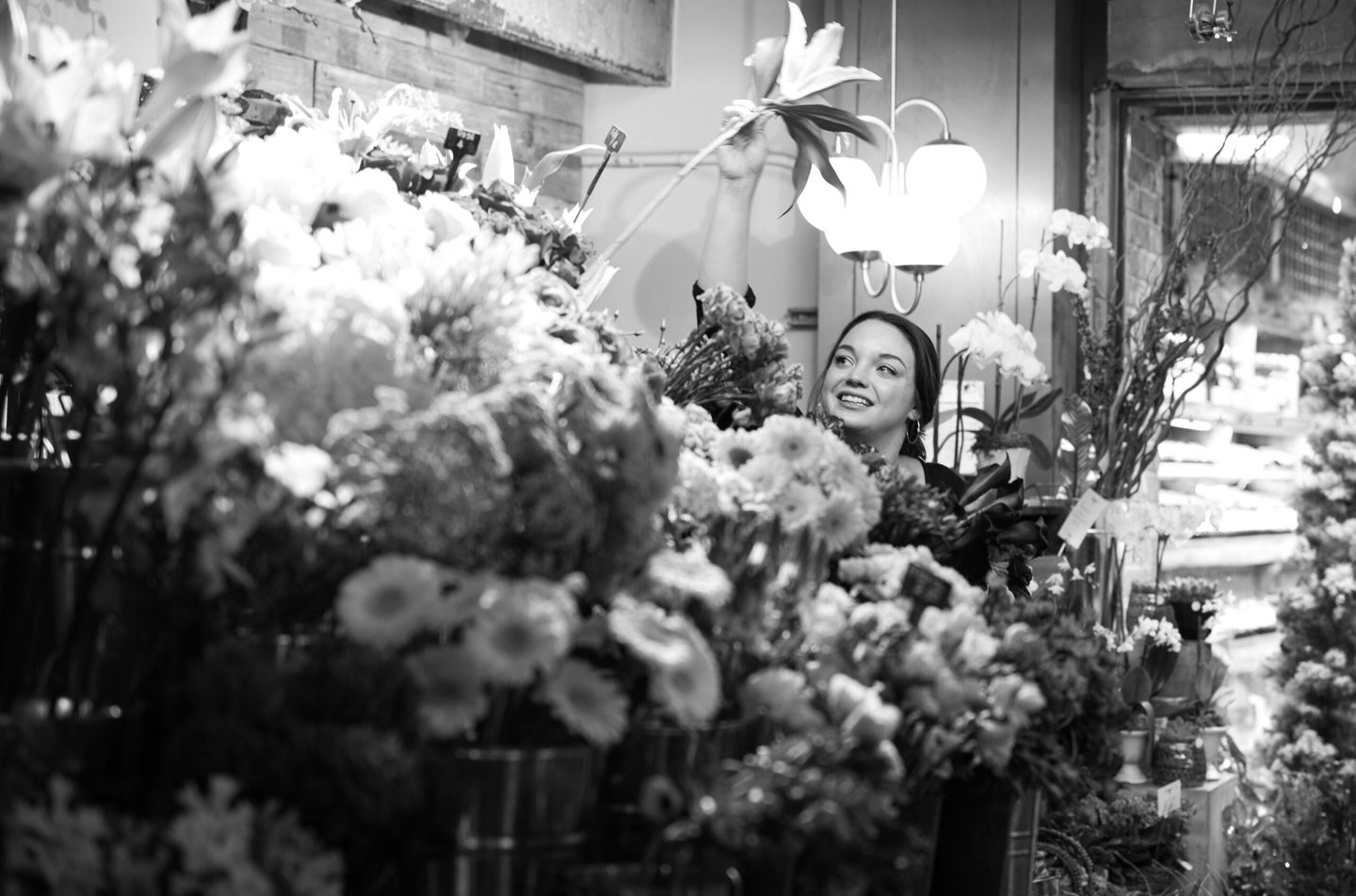 We may earn revenue from the products available on this page and participate in affiliate programs. Learn more ›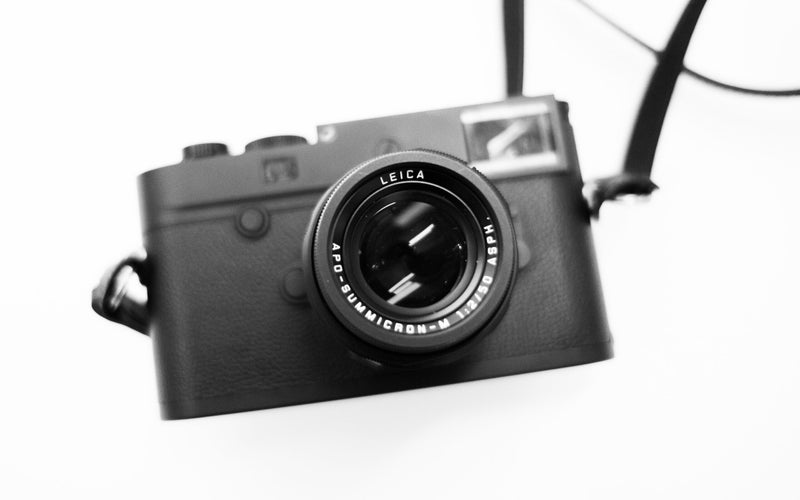 This morning Leica announced the M10 Monochrom, a 40-megapixel digital rangefinder that only shoots black-and-white photos. While it is certainly tempting to write the camera off as an overpriced gimmick (the body alone costs $8,295) doing so misses the point. Leica's M10 Monochrom isn't going to be for everyone, but for a certain type of photographer it will be everything they're ever going to need.
Prior to the camera's announcement we had a chance to spend some time shooting with it in New York City. These are our first impressions of this unique camera.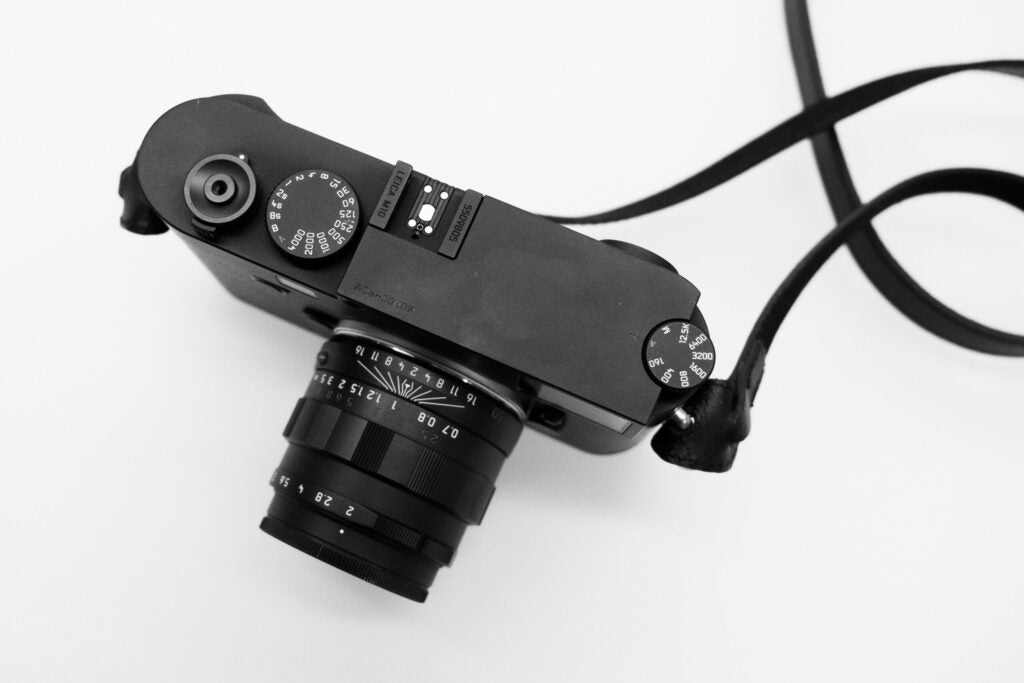 Design and feel:
The M10 Monochrom is both a tool and a luxury item and the aesthetics of its build reflect that. It looks good, it feels good, and the moment we picked it up and popped in a memory card we, couldn't wait to start shooting.
The camera has a die cast magnesium body wrapped in synthetic leather. The top and base plates are made of brass with a black chrome plated finish. The red accent colors that typically appear on Leica cameras have been replaced with subtle gray. The iconic dot has been totally removed and the Leica M10 Monochom logo on the camera's top plate is rendered in black. Everything about the camera is designed to be discreet.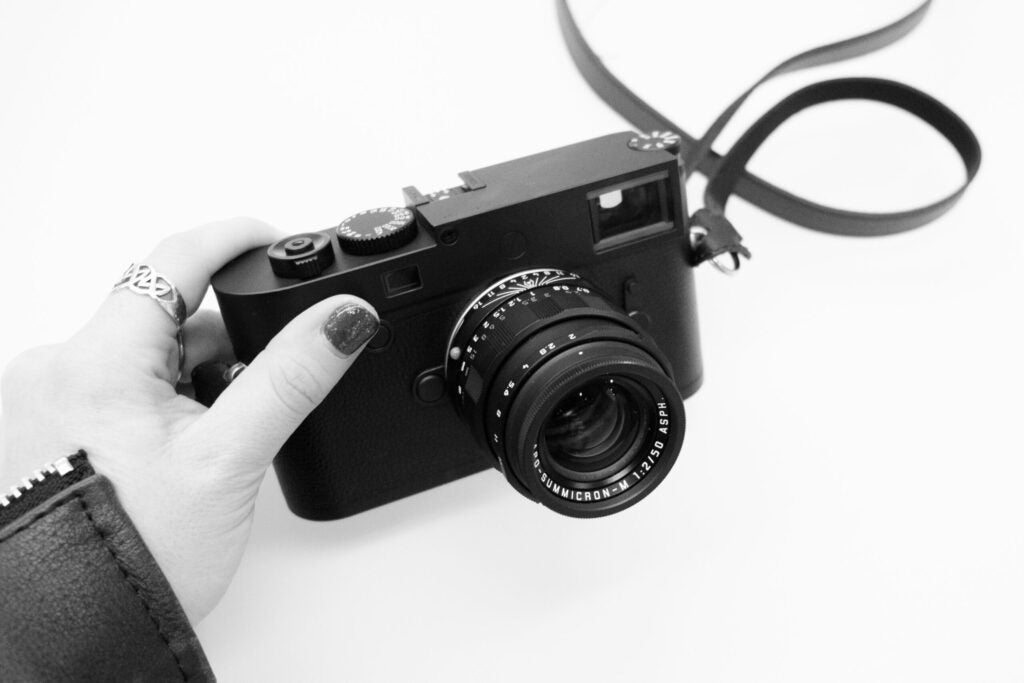 In addition to looking very good it also feels good. It has a solid build, but a very slim body which makes it comfortable to spend an afternoon shooting with. The camera has a dedicated ISO dial on the right hand, a screen with touch-screen functionality, an expanded ISO range and WiFi functionality.
Shooting experience:
Shooting with a digital rangefinder camera takes some getting used to because of the manual focus lenses and the way in which you actually focus the camera. When shooting with a rangefinder you are actually measuring the distance the subject is from your camera, looking through the viewfinder you see two images of the same subject, as you move the camera's lens one of the images will move, when the two images match up you have an in-focus image and you can read the distance on the lens barrel. Even if you regularly work with manual focus lenses, getting ready to make a picture with the Leica M10 Monochrom may require some adjustments in your go-to way of shooting. Especially when it's coupled with the fact that the camera only shoots in black and white. Luckily, it's a bit like riding a bike. If you've done it before, it will all come back to you.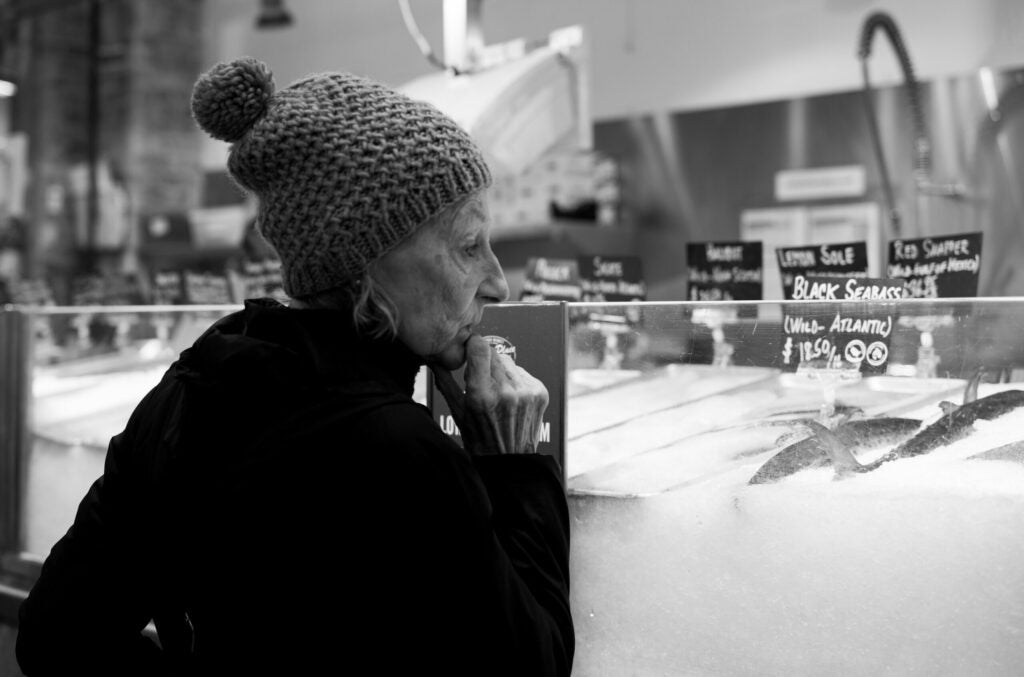 Only having the ability to shoot in black-and-white changes the way you approach photography. In many ways, it takes you back to the roots of photography, when black-and-white film was the only game in town. Although it might seem limiting for a digital camera to only shoot monochromatic images, the limited color palette that the camera produces actually makes shooting with it a joy. It makes you think about picture making in a very different way: as a shooter you're brain starts gravitating towards patterns, textures, light quality and intriguing moments of interaction.
Shooting with the Leica M10 Monochrom also allows you to let go of some elements of perfection. As digital photography has advanced our idea of what makes a "good" picture has changed. If it isn't tack sharp or perfectly framed we consider it a throwaway. This is unfortunate considering that some of the most famous and iconic pictures ever made aren't technically perfect. In many cases it's the imperfections—the soft focus, the off-kilter framing, the fleeting moments—that make them so interesting. Shooting with the Leica M10 Monochrom was a nice reminder that "sharpness is a bourgeois concept." In other words, it's okay to get a little bit loose when shooting, let some of the rules fall to the wayside.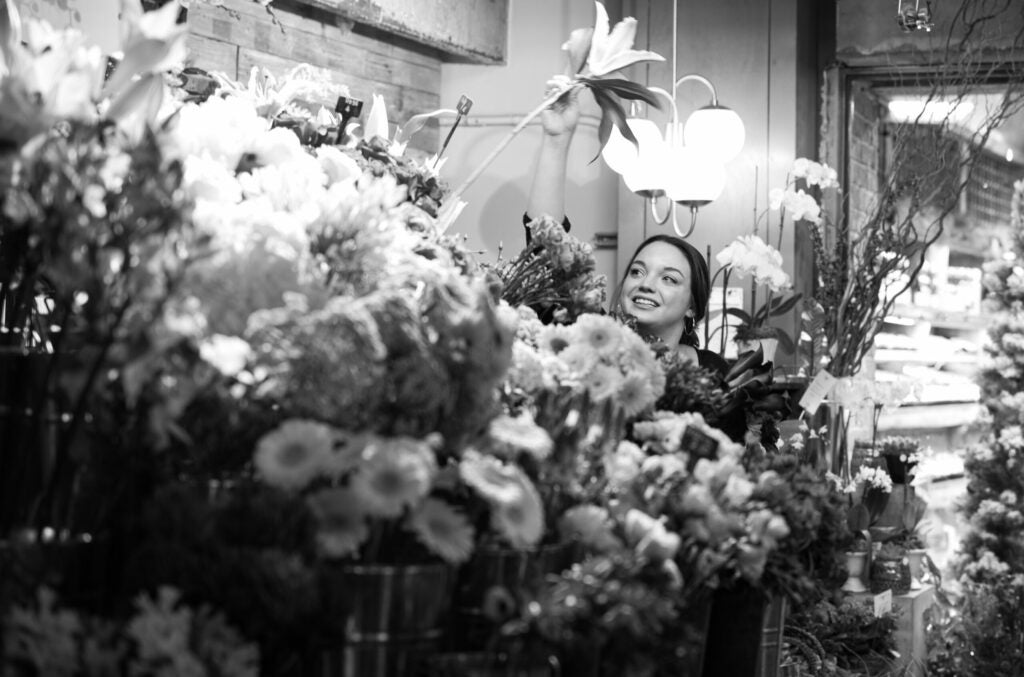 The Leica M10 Monochrom isn't going to be for everyone. But it isn't meant to be. It's certainly not the most versatile camera, but it does occupy a unique and important space in the industry. We loved the experience of shooting with it and loved the images that we were able to make in our short time with it. It's a joyful experience, and for us, that is what photography should be about.