Leica's M10 Monochrom camera has a 40-megapixel black-and-white sensor
It doesn't shoot color photos.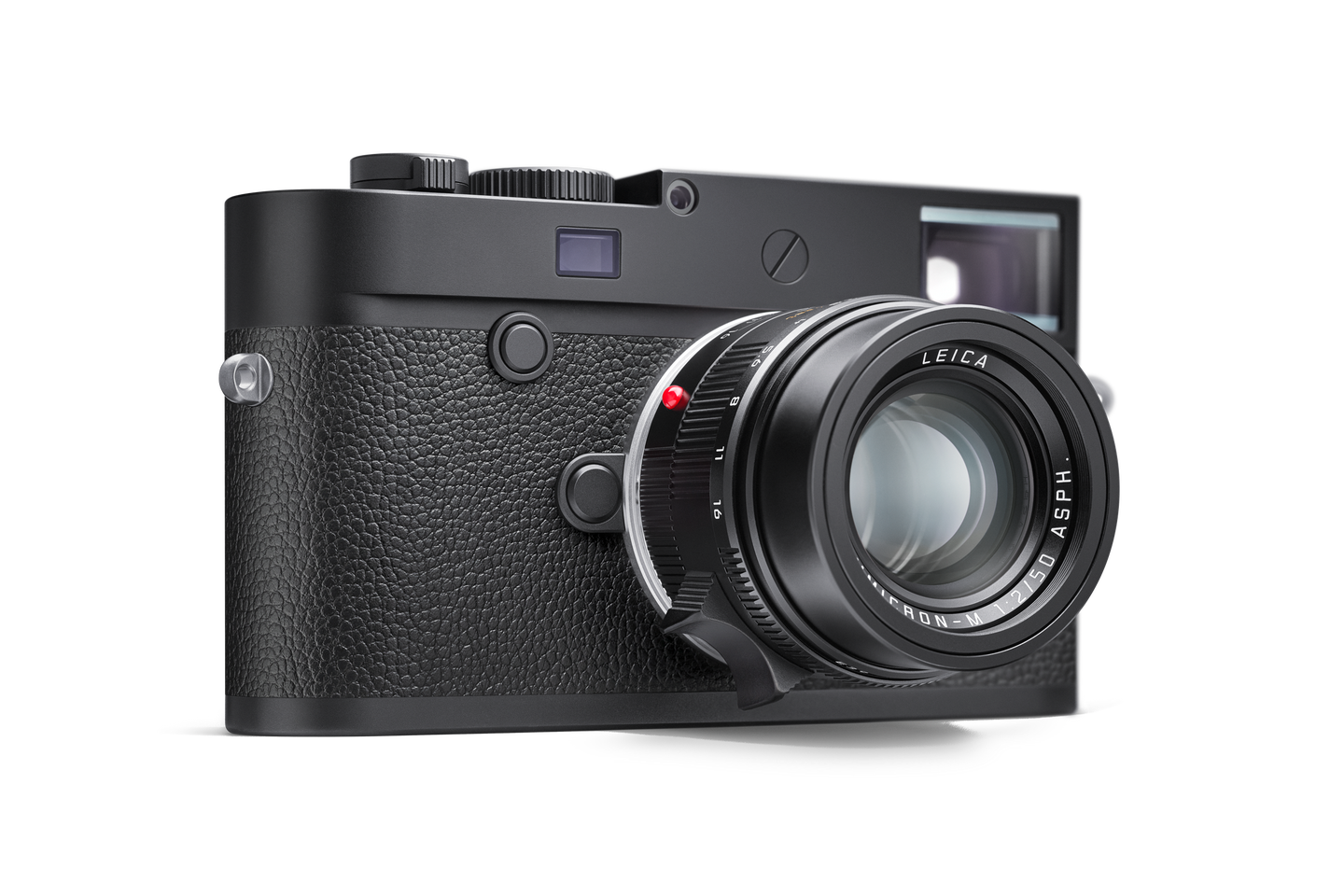 We may earn revenue from the products available on this page and participate in affiliate programs. Learn more ›
This morning Leica announced the Leica M10 Monochrom, a digital range-finder camera specifically designed to shoot only in black and white. The camera features a newly developed 40-megapixel black-and-white sensor, WiFi capabilities, and an expanded ISO range. Like the Monochrom editions that have come before it, the camera is intended to get photographers thinking about the origins of photography.
The new high resolution sensor inside the camera body is one of the most appealing features of the camera. Previous Monochrom editions only had a 24-megapixels. That newly designed sensor delivers images that have incredible sharpness, an impressive range of detail within the shadows and highlights of your shots, and makes it perform better in low light conditions. Because the sensor inside the camera is designed to only see in grayscale it can actually absorb more light than a conventional sensor because it lacks the filters over each pixel required to create a color image. This lends to images that have more of an analog vibe than photos that are taken in color and converted to black and white in post. The noise looks more like grain.
The iconic Leica red dot has been omitted, the camera's engravings appear in a subtle gray, and there is a very tasteful black-on-black Leica M10 Monochrom logo on the top plate. The aesthetic choices give the camera a discreet and understated look, which stealthy photographers will certainly appreciate. The camera's die cast magnesium body features a brass top panel and base with black chrome plated finish. It has a slimmer body, a dedicated ISO dial, touchscreen controls, and the quietest mechanical shutter of any of the Leica M rangefinders that have come before it.
Tech specs:
B/W 40-megapixel CMOS chip lacks color and low-pass filters
2GB of buffer memory
ISO sensitivity range: 160 to 100,000
3 inch TFT LCD monitor with 1,036,800 pixels made of scratch-resistant Gorilla glass
Leica M-mount accepts a wide range of manual-focus Leica lenses
Metal blade focal plane shutter
Exposure times up to 16 minutes
WiFi functionality for easy sharing
Weight: 1.45 lbs with battery
The Leica M10 Monochrom is available now through Leica stores, boutiques and dealers for $8,295.
We got a chance to shoot with this new camera prior to its release. Stay tuned for our first impressions and sample images.