William Christenberry, an unlikely icon of Southern photography
He might be best known for his photography, but this Southern artist was interested in so much more.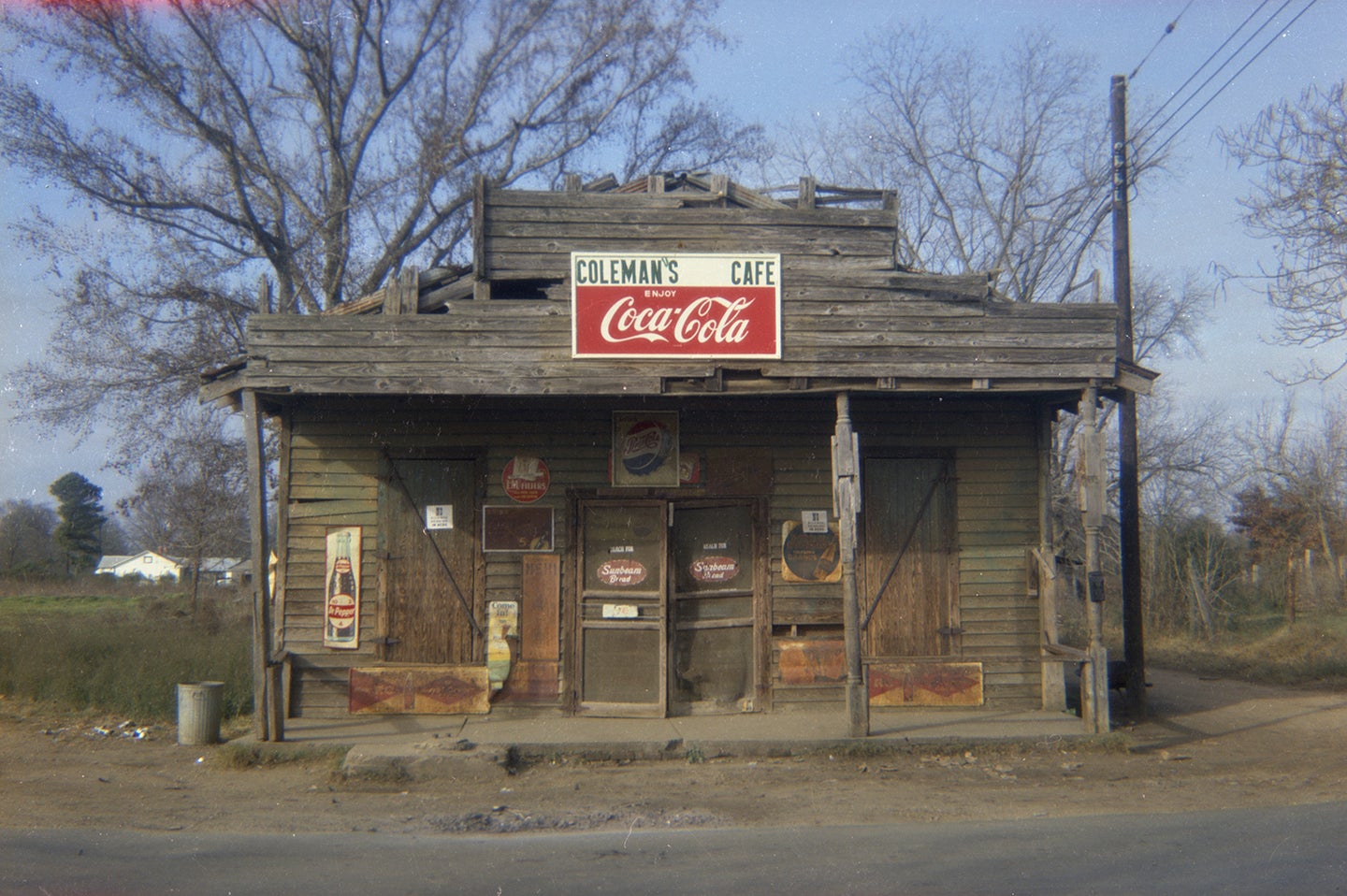 William Christenberry has long been hailed as the father of Southern photography and a pioneer who established color photography as a fine art medium. Those titles tickled him when he was alive. For him, at least at first, photography was only a means to an end, a way to document the landscapes of Hale County, Alabama so he could replicate them in his studio through paintings and drawings.
"First and foremost Christenberry was a painter," says Richard McCabe, the Ogden Museum Curator of Photography. "He became more famous for his photography because of his relationship with Walker Evans."
McCabe and Bradley Sumrall, Curator of the Collection at the Ogden Museum, are behind a career-spanning Christenberry exhibition that is currently on view at the Ogden Museum in New Orleans. Memory Is a Strange Bell: The Art of William Christenberry, features many of Christenberry's iconic photographs from Hale County, Alabama alongside his drawings, paintings, sculptures and various ephemera from the locations depicted. It is the first show of this size to depict Chistenberry's photographs alongside the other mediums that he was working in. The decision to design a show in such a way was, in part, because that's how the late Christenberry always intended the work to be seen.
"All of his mediums referenced each other," McCabe explains. "He came to photography through his paintings. He had a little Brownie camera as a painting student and he'd go around town and rural areas to make photographs, then we would make paintings from the photographs."
So how does an artist whose primary practice involves painting and drawing end up becoming one of the South's most-well known and collected photographers?
In 1960 Christenberry discovered Walker Evans work in a copy of Let Us Now Praise Famous Men, which included photographs made in Hale County, Alabama 30 years before. A year later Christenberry moved to New York and was able to track Evans down and meet him .
"When they met they immediately bonded," says McCabe. "Walker Evans told him that he needed to think of photography more seriously, not just as reference material for his paintings. Walker Evans encouraged him to go back down south and photograph."
Although photography became his most prominent medium, he was still spending lots of time in his studio painting and drawing.
"He wasn't interested in cameras, he didn't work in the darkroom and he didn't develop film," says McCabe. "He was just interested in making the image."
The exhibition at The Ogden features 220 objects, 99 of which are photographs, and is organized thematically by the subject matter featured in the images. The Palmist House section features twenty photographs made over twenty years, a sculpture, two dye transfer prints made with an 8×10 camera and the original sign from the house. A separate section of the show features on the work he made around The House Outside of Montgomery. This area features a grid of four photographs, a painting of the house, and a drawing of the house.
"All of his mediums complimented one another," says McCabe.
And although Christenberry might not have cared much for cameras, McCabe thought it was important to include the tools that Christenberry was using to make the work in the exhibition. Christenberry's 8×10 camera, a 20×24, a Polaroid and two of his Brownie cameras are all on view too.
Ultimately the show is an expansive view of Chistenberry's work and its influence on contemporary photography. Memory Is a Strange Bell will be on view at The Ogden through March 1, 2020.