Sony's new high-speed external SSD drives are built for abuse
These drives are waterproof, dustproof, and drop-proof.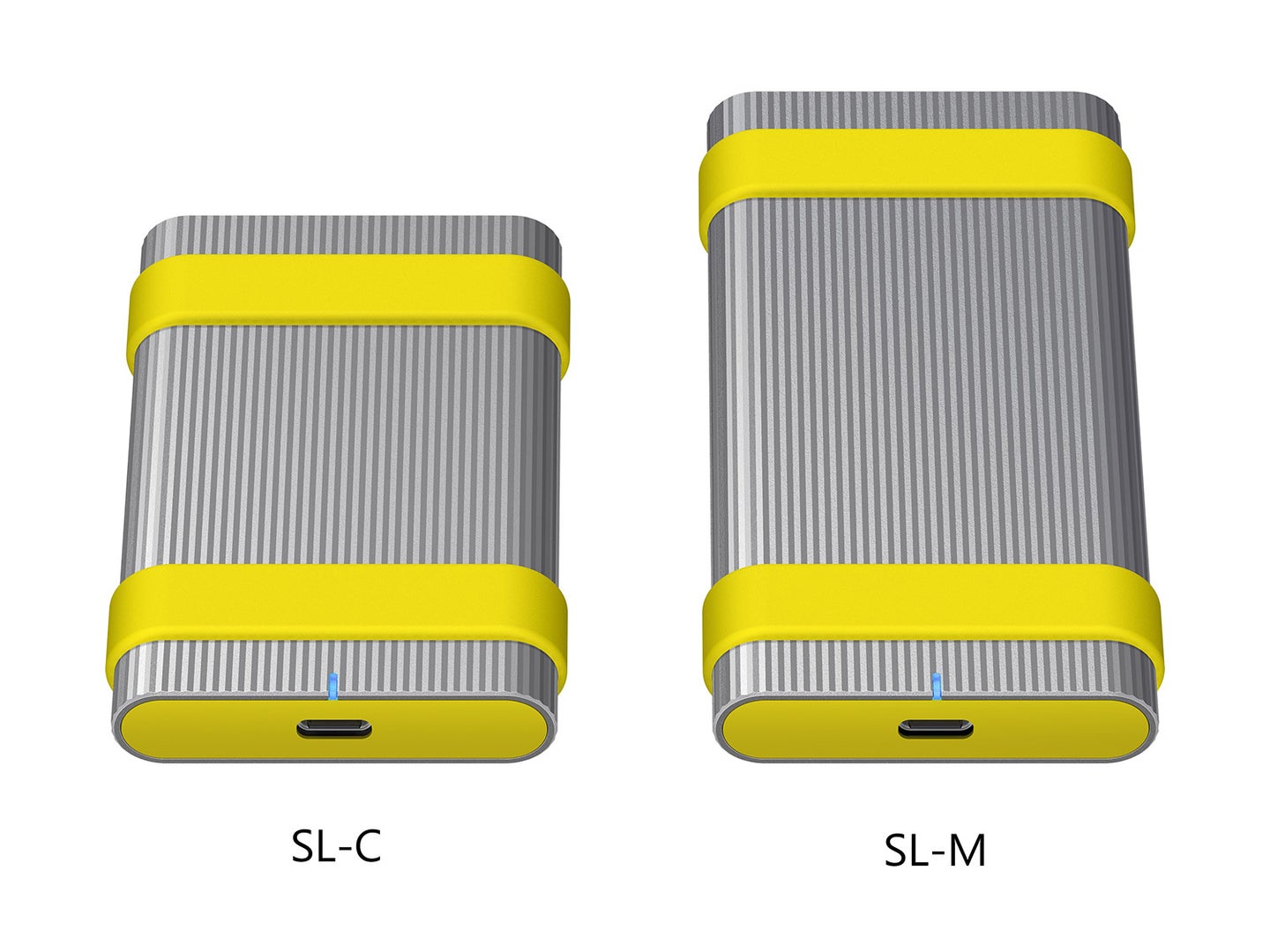 One of the best pieces of photography advice that I've ever received isn't about cameras—it's about storage drives. "There are two kinds:one that is failing and one that has failed." If you are a photographer that finds yourself editing pictures away from the comforts and safety of your desk at home, this new Sony drive might spark your interest.
These ultra-tough, high-speed drives come in two sizes the standard SL-M and the ultracompact SL-C. Both devices have a one-piece aluminum body and a shockproof construction. The drives can survive drops up to 9 feet and can handle pressure of up to 6000 kg and bending of up to 2000 kg—you won't have to worry about accidentally dropping one on the floor or throwing them in a bag with other heavy equipment. They are waterproof and dustproof and have a USB Type-C port that is waterproof even without a sealing cap. The wave surface of the drive makes them grippy so you are less likely to drop them in the first place.
RELATED: Sony's new Tough SD cards are 18 times stronger than your current card
They're also fast. The SL-M has a read/write speed of up to 1000MB/s and the SL-C has a 540MB/s read speed and a 520MB/s write speed. These read/write speeds make these good drives for photographers and videographers who are dealing with large amounts of RAW files or 4K footage.
The drives are available in 500GB, 1TB, and 2TB and will be available this summer. No final pricing is available just yet.. If you're looking for another option in the meantime, G-Tech offers a rugged, portable SSD that's not quite as tough, but similar in speed.