Sony's new Tough SD cards are 18 times stronger than your current card
The cards will be available in October.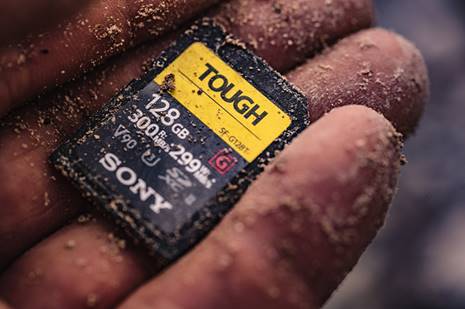 We may earn revenue from the products available on this page and participate in affiliate programs. Learn more ›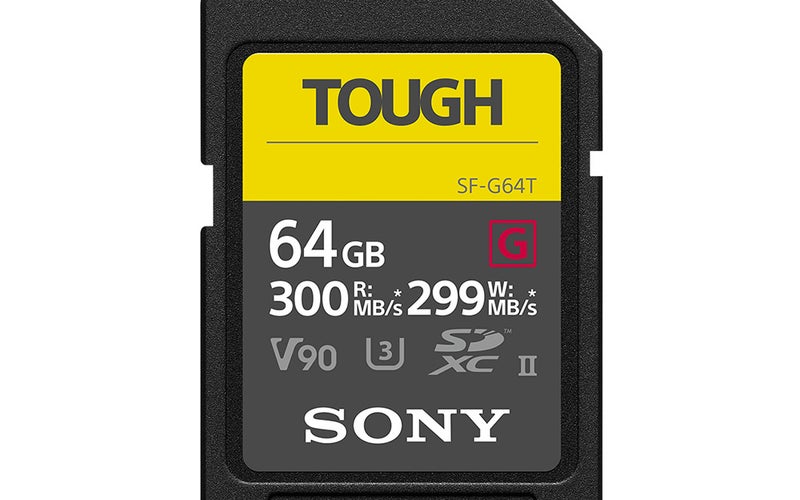 I'll never forget the first time I ruined an SD card with a few hundred images that had not yet been transferred to a hard drive. It didn't take much—just some clumsy hands as I removed it from my camera leading to the dreaded "unreadable card" message from my camera. It hurt. There have been plenty of corrupted and faulty cards since then—sometimes all it takes is a card getting too hot to render it useless.
Sony hopes to change that with its TOUGH UHS-II SD, meant to withstand gnarly locations in addition to clumsy photographers. The new cards are ultra-rugged, waterproof and dustproof. They are also the first SD card to use a totally sealed monolithic structure (conventional SD cards are made of 3 pieces) to help keep your image data safe from the elements.
The redesigned cards are also lack fragile plastic ribs over the connectors and a write protection switch—the things most likely to break down over time and mess up card readers or card slots in cameras. X-rays, magnets, static, extreme temperatures (within reason), and UV rays also can't penetrate the tough shell..
In addition to being sturdier than your average SD card, they're also very fast. The new line has read speed of up to 300MB/s.
These cards will be available in October and come in 32 GB for $72, 64 GB for $121 and 128 GB $275. Although it's a slightly steeper price to pay for a memory card, if this line is as durable as it claims to be, it seems like these cards will outlast many standard SD cards.