Sony A99 Mark II Sample Image Gallery
We spent a little time with Sony's new flagship pro camera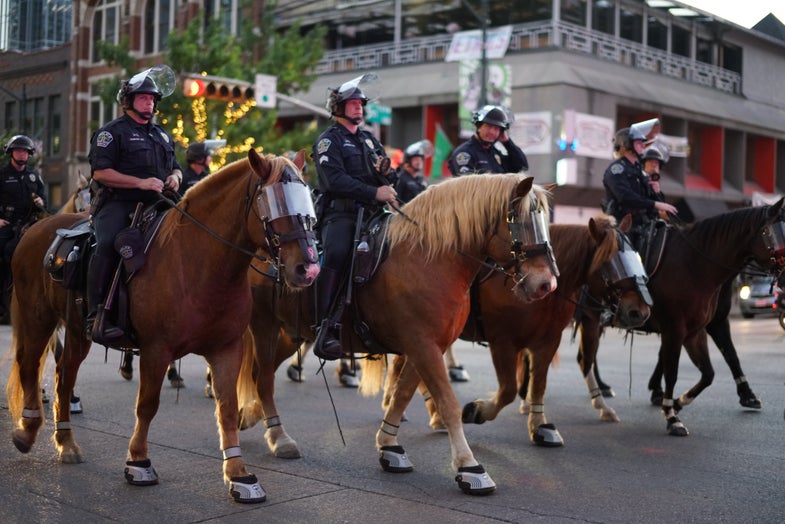 We may earn revenue from the products available on this page and participate in affiliate programs. Learn more ›
We got our first look at Sony's A99 Mark II during Photokina 2016 where the camera was first announced, but last week while in Austin, Texas shooting with the a6500 I was able to spend a bit more time with this new camera.
I was pretty excited to see how the improved AF in this camera would work in the field and while I was out shooting happened to run into a protest moving through the streets of the city. The AF tracking, which is built into the cameras imaging sensor, seems to do a great job grabbing focus on quick-moving subjects.
Look for a full review of the A99 Mark II once retail units become available.