Hands-On: Sony A99 Mark II Flagship Pro Camera
First impressions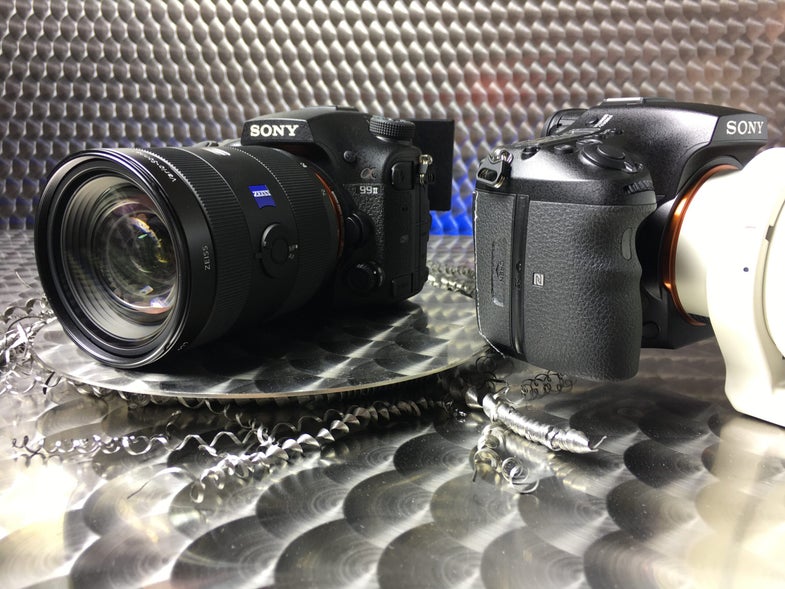 We may earn revenue from the products available on this page and participate in affiliate programs. Learn more ›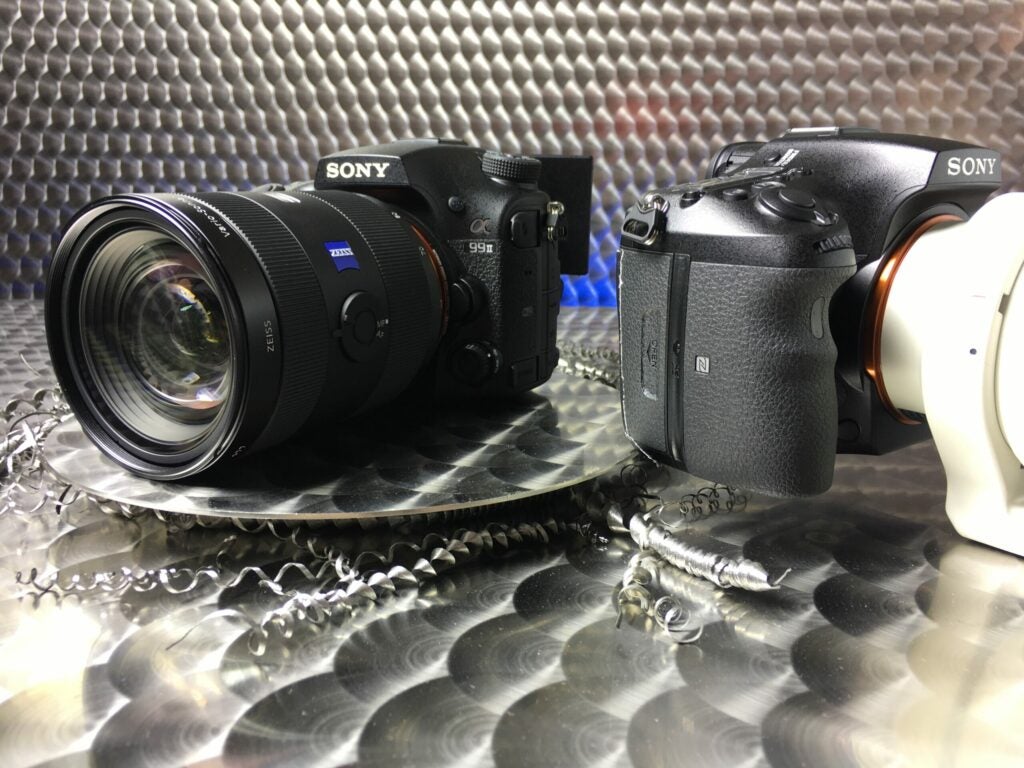 Sony surprised a lot of people yesterday when it's big Photokina 2016 announcement turned out to be a new flagship A-series camera, the A99 Mark II. For recent months–years, even–it has been the A7 series mirrorless cameras that have gotten most of the attention in the Sony camp, but I just put in some eyeball time with the new A99 Mark II and so far it looks very impressive.
One of the biggest new improvements–and the main talking point of Sony's presentation–is the new autofocus system, which has 79 cross-type, phase-detection points on a dedicated sensor, along with 399 more phase detection AF points built right into the imaging sensor. As a result, the A99 Mark II promises unmatched 12 full-red 42.4-megapixel raw images per second with full-time AF tracking.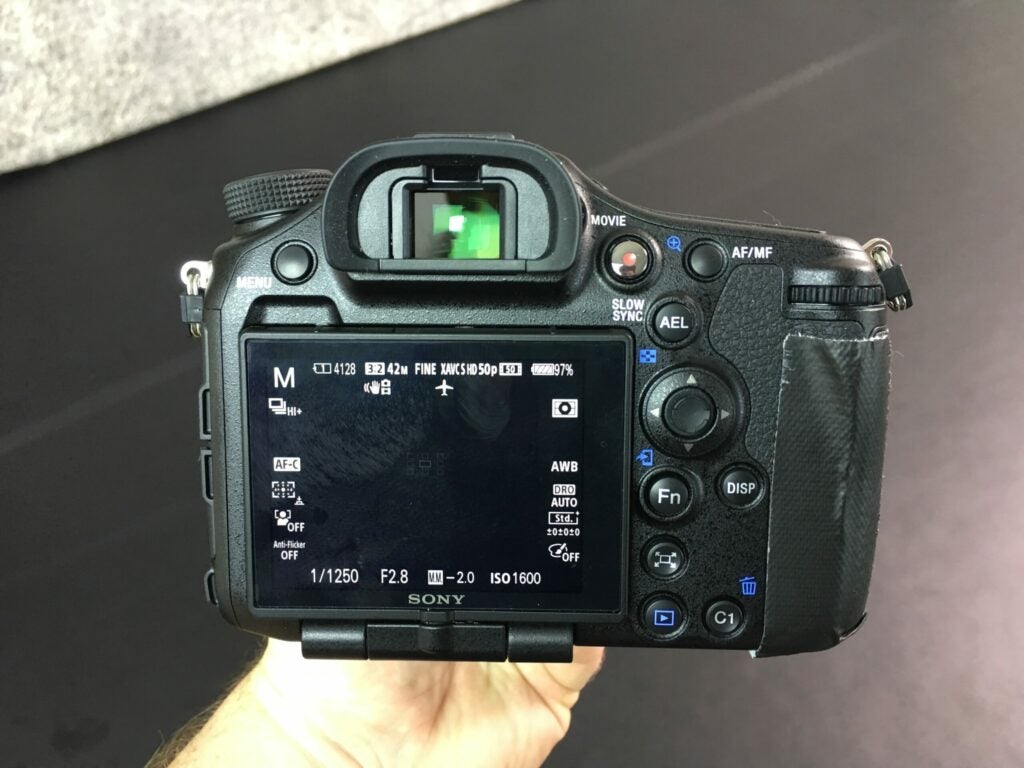 We were given some dancers to photograph as subjects to test out the new camera because Sony is clearly focusing on action shooters. I chose the 70-200mm F/2.8 lens to go with it because that's clearly a bread-and-butter lens with this setup. With the camera set in High+ drive mode, it does chew through 12 fps, making a rather impressive–yet still somewhat understated–sound while doing it.
There are a total of 323 selectable AF points on the A99 Mark II and that's great if you like a lot of fine control over your focus area, but trying to select an individual point can be a bit daunting. You can reduce the total number to 63 or even as few as 15 if you prefer. There's also a zone focusing system that splits the camera's imaging area up over 15 different regions, each of which can be selected to direct focus.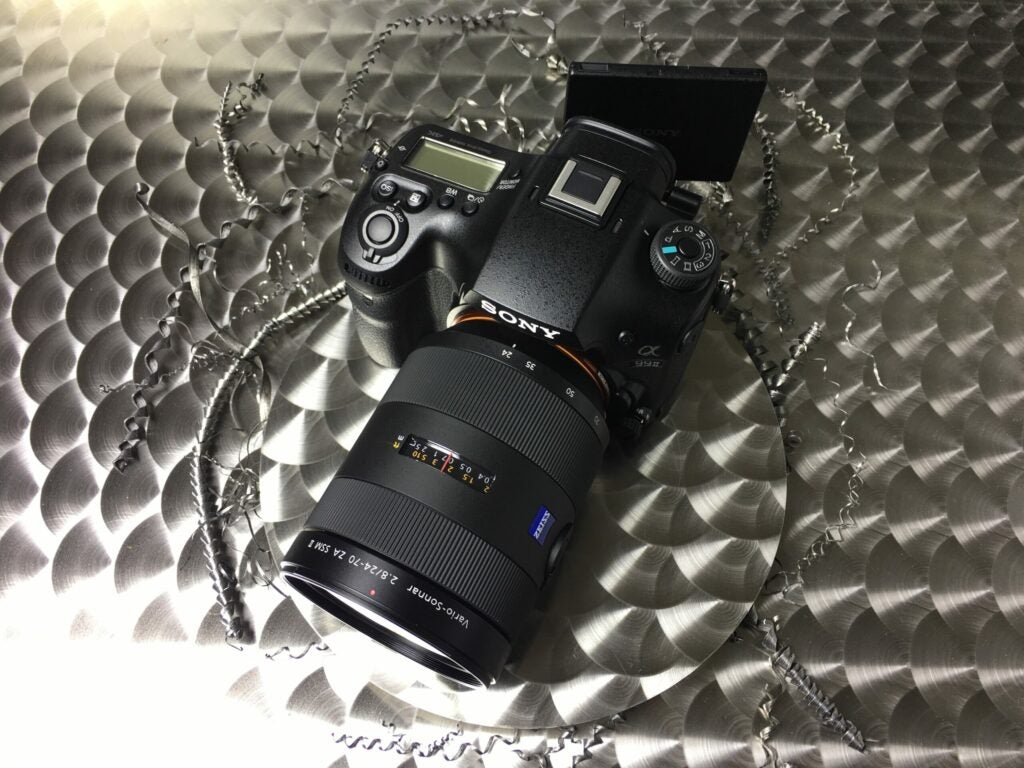 While l only shot for 20 minutes or so with the camera, the AF feels very accurate, even when shooting at high-speed. For those unfamiliar with the pellicle mirror system, it has an advantage of DSLRs because the mirror doesn't flap up and down during shooting, so it doesn't interfere with the AF operation. At the same time, the dedicated AF sensor gives it an advantage over typical mirrorless cameras, which typically rely solely on contrast AF and phase detection AF pixels built into the sensor. In short, the A99 feels very similar to shooting with a pro DSLR like the Nikon D5 or the Canon 1D X Mark II. It has the same kind of machine gun feel in high-speed mode and almost-instant lock when you half-press the shutter.
The buffer holds up to 54 raw files or 60 JPEGs, and there's a handy countdown that actually shows you how many images are left to be written to the card, which is a very nice addition. We couldn't actually keep the images since the cameras were prototypes, so it was fun to shoot away, but thinking back, 60 raw files at 42.4-megapixels each represents a rather insane amount of data. The future is clearly in high-megapixels, but that number almost seems a bit add odds with the overall theme of this camera, which is speed.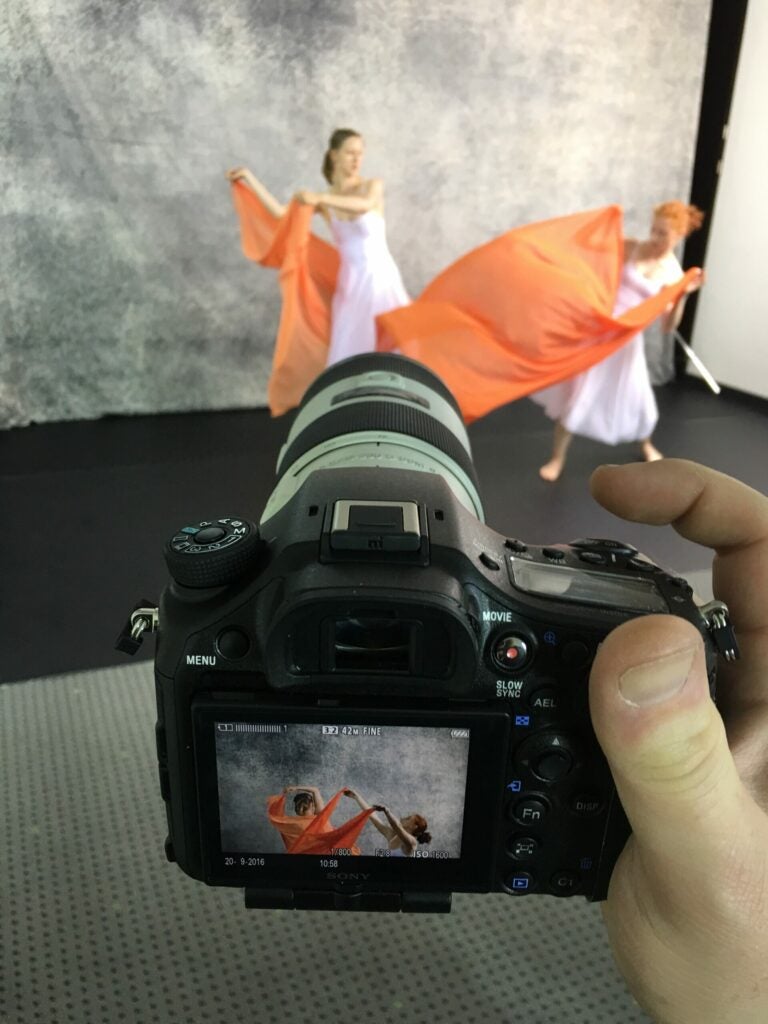 Once we get into the full review, I'm interested to see just how deep the AF customization options are. You can adjust the sensitivity and select the points and areas, but camera likes the Nikon D5 and Canon 1D X Mark II have done a great job allowing for minute tweaking of their AF systems to exactly match a shooting situation.
Look for a full review as soon as retail units become available.