Ricoh releases three new compact cameras
Meet the GR III, the GR-6, and the G900.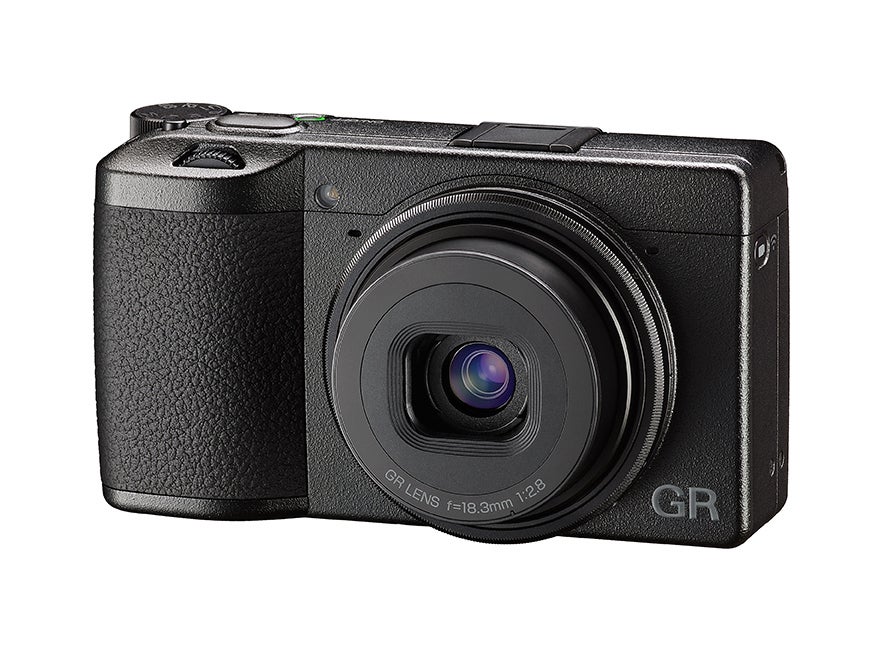 We may earn revenue from the products available on this page and participate in affiliate programs. Learn more ›
Pocket-friendly, fixed-lens cameras were a staple camera category back in the film days and they have made something of a comeback in recent years. The original Ricoh GR was based on its iconic analogue predecessor and developed a dedicated following with street photographers. Ricoh's GR III was first announced at Photokina 2018 and we've been looking forward to getting more details about this digital pocket sized shooter ever since.
The GR III is a high-end compact camera built around a 24.24 APS-C-size CMOS sensor. It has an 18.3mm f/2.8 lens with six elements in four groups and a 28mm equivalent angle of view to match the original. A wide-angle conversion lens accessory increases the angle of view to 21mm.
The camera has a startup time of 0.8 seconds, an LCD touchscreen, Bluetooth connectivity, and a high-speed hybrid autofocus system. It seems that Ricoh has done good on its promise to modernize the camera, while maintaining the classic skin that has endured for decades.
The GR III will be available in March for $899.95. The wide-angle lens accessory will be $249.95.
Ricoh also announced two rugged compact cameras, one aimed at consumers and the other meant for professionals in harsh work environments.
The WG-6 is a waterproof and shockproof camera built around a 20 megapixel APS-C CMOS sensor. It has a 5x optical zoom lens with 28mm wide-angle coverage and can shoot 4K video. Its waterproof up to depths of 65 feet for two hours, shockproof from drops up to 6.5 feet and will operate in temperatures as little as -10°C.
The six-LED ring light around the lens helps eliminate shake when shooting macros and works to illuminate certain aspects of a subject. The camera also features GPS and and electronic compass. The camera is currently available for pre-sale for $399.95
The G900 is an even more rugged camera designed for use in harsh workplaces like construction sites and disaster relief zones, places where you might not want to pull out your thousand dollar smartphone.
The G900 has a 20 megapixel back-illuminated CMOS sensor, a 5x optical zoom, and a six-LED ring light around the lens. It's also waterproof up to 65 feet for two hours and shockproof from drops up to 6.5 feet. The camera also features a GPS system, electronic compass, and the ability to attach text or audio memos to images—helpful when dealing with blueprints or client notes. There is also a barcode scanning function, a password-protected camera lock, an electronic level, and 6.5 GB of internal memory. The G900 is available for presale from Ricoh for $799.95.