The best new camera and photography gear from Photokina 2018
All the big camera manufacturers trot out their latest and greatest products.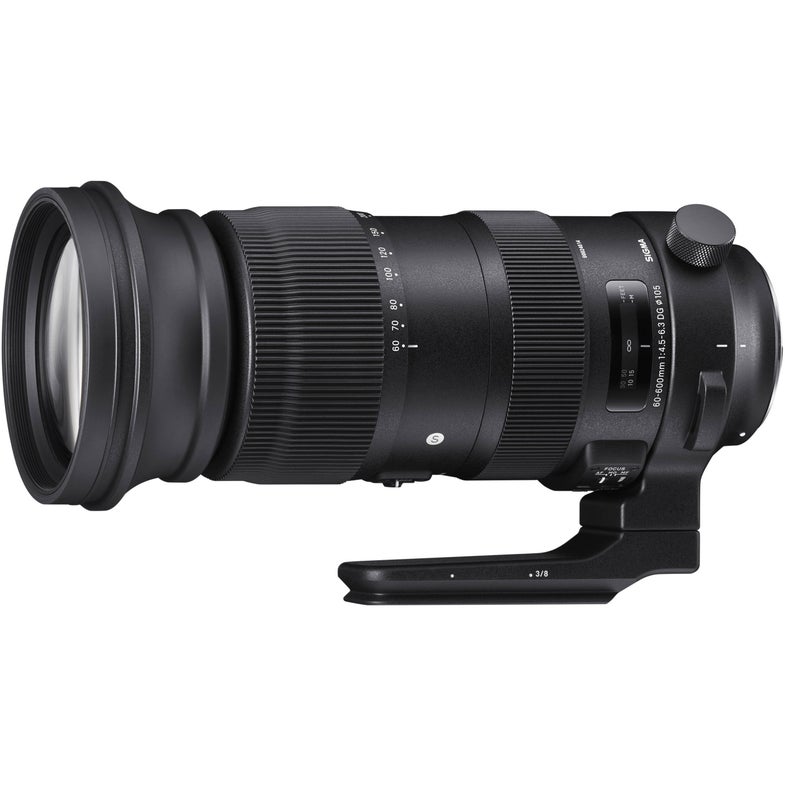 We may earn revenue from the products available on this page and participate in affiliate programs. Learn more ›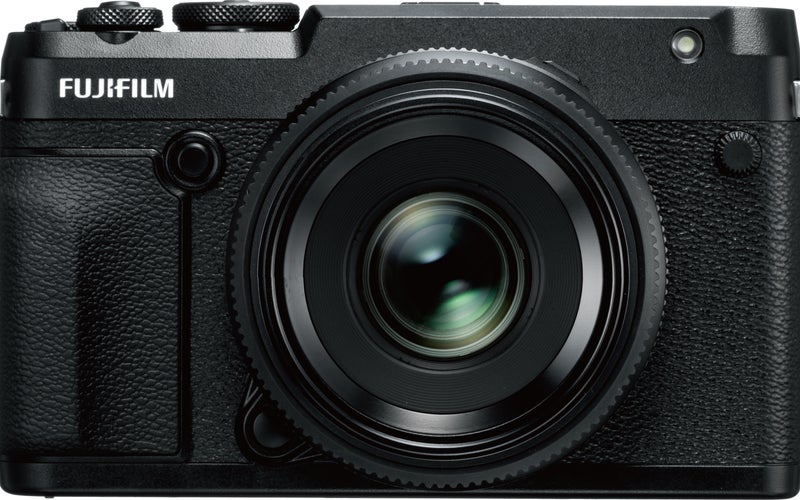 Every two years, the photography world packs up their lenses and heads to Cologne, Germany for the biggest camera trade show in the world. The show is changing formats next year and will likely be a smaller affair, but the 2018 show seems determined to go out with a whole heap of big news. Here's a running list of the biggest announcements that we'll keep updated as new stuff shows up on the show floor.
Fujifilm GFX 50R
Two years ago at Photokina, Fujifilm introduced the first version of its medium format mirrorless camera system, the GFX. Now, the company has added a rangefinder-style body to its bigger-than-full-frame line.
The GFX 50R looks like a bigger sibling to the excellent, APS-C-equipped X-Pro2. The $4,500 50R has the same 51.4-megapixel resolution as its SLR-style sibling, but it lacks the display on top of the camera for keeping track of settings.
The GFX 50R is set to launch in November and it will work with any GFX series lenses. And while the $4,500 price isn't exactly cheap, consider that the other medium format digital rangefinder on the market at the moment is the Hasselblad X1D-50C, which gives you the same resolution, but costs $2,000 more.
Fujifilm 100-megapixel prototype camera
Here's what we know about Fujifilm's 100MP GFX, arriving sometime in 2019 https://t.co/gA9CkQ3FbH// pic.twitter.com/4UUQ17HF30

— DPReview (@dpreview) September 25, 2018
If the 50-megapixel medium format cameras aren't quite burly enough for your needs, then give it a year and wait for Fujifilm's upcoming 100-megapixel mirrorless camera. According to the company, the planned camera will cost around $10,000 (which is what it first said about the original GFX) and include in-body image stabilization, which is helpful when you're dealing with this sheer number of pixels.
Of course, there are already 100-megapixel systems out there if you're in dire need of all those pixels right away. Hasselblad and Phase One both make digital backs that fit the bill. The Fujifilm system, however, will be considerably cheaper and even shoot 4K video if that's something you want to do with your studio camera.
Sigma has five new lenses including an insane zoom.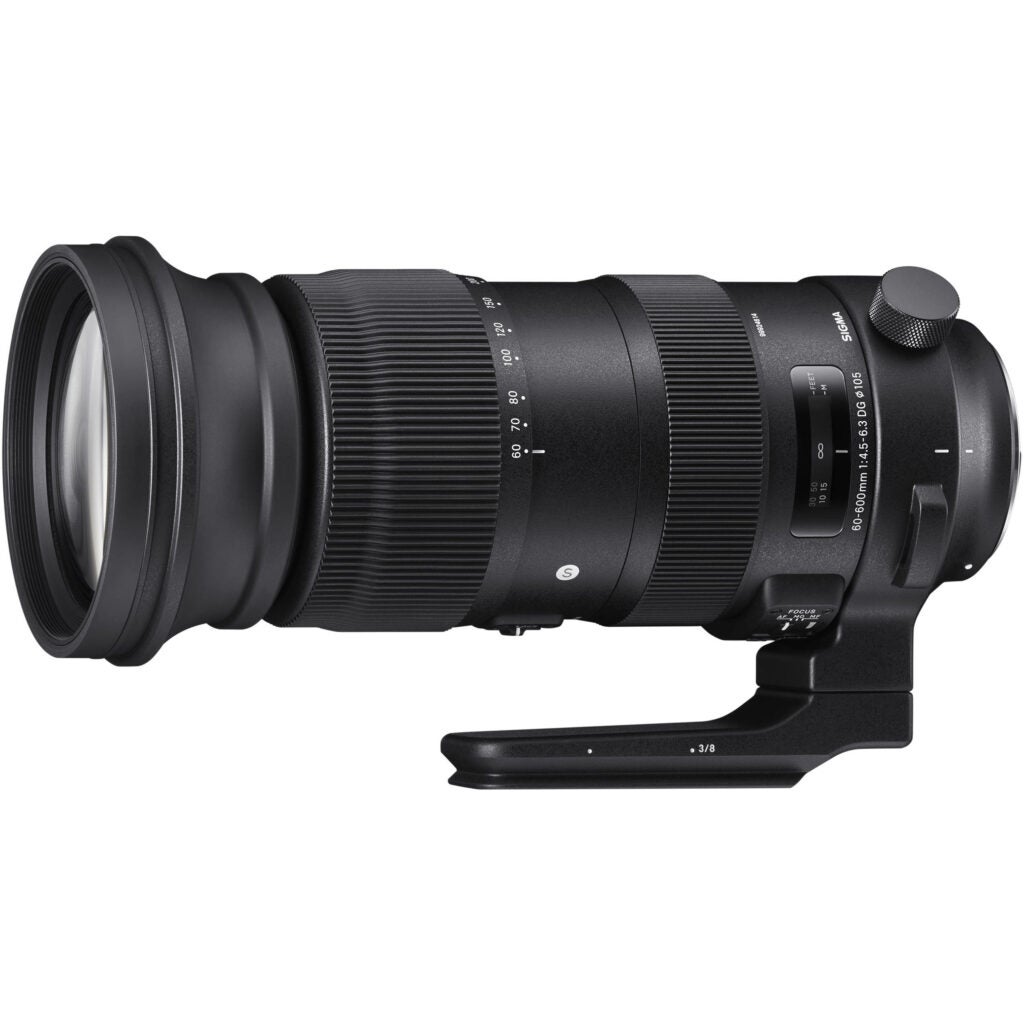 Here's a rundown of all the new Sigma stuff:
The Sigma 28mm F1.4 DG HSM Art is a fast, wide-angle lens with a field of view made popular by the current wave of roughly equivalent smartphone camera lenses.

The Sigma 28mm F1.4 DG HSM Art is designed to meet rigorous cinema lens standards and specifically cut down on image distortions like axial aberrations.

The Sigma 56mm F1.4 DC DN Contemporary is smaller sensor cameras like Micro Four Thirds and Sony APS-C E-mount cameras. It works out to a short telephoto portrait lens on those crop sensor bodies.

The Sigma 70-200mm F2.8 DG OS HSM Sports is the latest version of a classic telephoto zoom that's a staple in most pro shooters' bags.

The Sigma 60-600mm F4.5-6.3 DG OS HSM Sports is a 10x zoom lens that can shoot just about anything if you're willing to put up with its relative heft—there are 25 elements inside!
Panasonic S1 and S1 R full-frame mirrorless cameras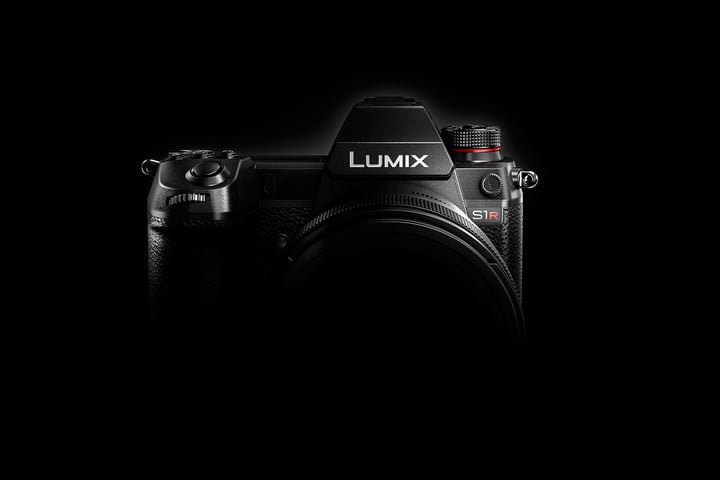 Nikon and Canon recently jumped into the full-frame mirrorless game, and now Panasonic is doing the same. Panasonic has been using the Micro Four-Thirds sensor size until now, so this is a big jump in size. Both cameras shoot 4K video at 60 fps, which isn't much of a surprise since motion capture has always been a strong suit for Panasonic cameras.
The S1 has a 24-megapixel sensor, while the S1R pumps the pixel count all the way up to 47-megapixels. It's a big move for Panasonic and it's making the mirrorless camera space as exciting as it has ever been.
Leica, Panasonic, and Sigma made the full-frame L mount
To go with its new full-frame cameras, Panasonic also introduced the L-mount for the new, larger lenses. Leica and Sigma are both on board with the mount as well, which means their future full-frame and APS-C mount lenses will work across cameras from those brands. It's not exactly the earth-shattering Nikon and Canon bridge we've all fantasized about, but it's a step toward standardization, which is nice to see.
Kodak Ektachrome is officially back
We first heard the Kodak was bringing back its iconic slide film at CES 2017, but now Ektachrome in 35mm is finally officially on-sale. Initial pre-sales seem to have the price floating around $11 for a roll of 36 exposures, which is cheaper than some rumors initially speculated.
Here's a look inside the Kodak factory during the process of reviving the film, which was originally discontinued back in 2012.
Hasselblad has three new X1D lenses
Here's a rundown of the new Hasselblad medium format glass
The XCD 1,9/80 is an 80mm lens with the fastest aperture in the X1D lineup. It works like a 63mm body on a full-frame lens, which makes it a slightly awkward focal length if you're used to the standard 50mm and 85mm options.
The XCD 2,8/65 is a standard lens that acts like a full-frame 50mm lens which is great for walking around or loose portraits.
The XCD 2,8/135 is a short telephoto portrait lens that's compatible with a 1.7x tele-extender in case you need more reach for things like sports or wildlife photography.
Leica S3 medium format DSLR
If you're looking to splash around lots of cash on a medium format DSLR, then the new Leica S3 will likely be just the thing when it shows up on store shelves in a few months. The S3 has a 64-megapixel sensor and shoots 4K video. There's not a ton of info at the moment beyond that, but the S2, which debuted at Photokina 2008, demanded a retail price of $20,000 before you even got a lens.
Ricoh GRIII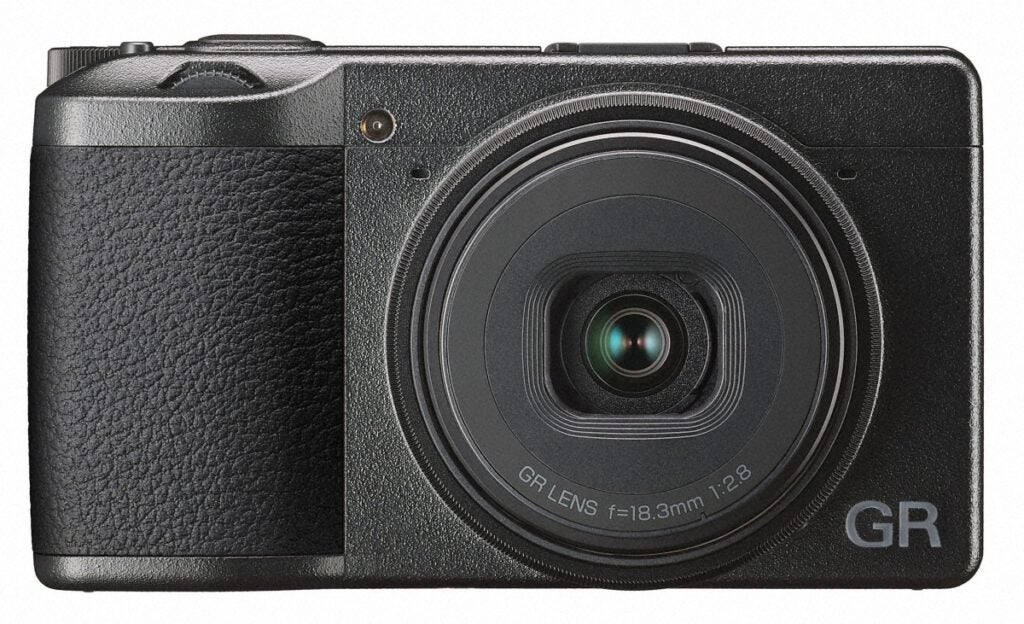 Pocket-friendly, fixed-lens film cameras like the original Ricoh GR have been as hot as can be for the past two years or so. The digital GR cameras have always been solid in terms of image quality and lens sharpness, but they lack in other features. The new GR III however promises to modernize a camera that still lives inside a classic skin.
When the GRIII arrives in stores next year, it will pack a 24-megapixel sensor (up from 16 in the previous model) and shoot 1080p video at 60 fps. Hopefully the camera feels more modern when it comes to things like menus, but keeps the old-school feel that made street photographers love it in the first place.