MSI Creator Monitor review: Solid color performance right out of the box
The $699 32-inch, 4K MSI Creator Monitor delivers solid color reproduction without a fuss.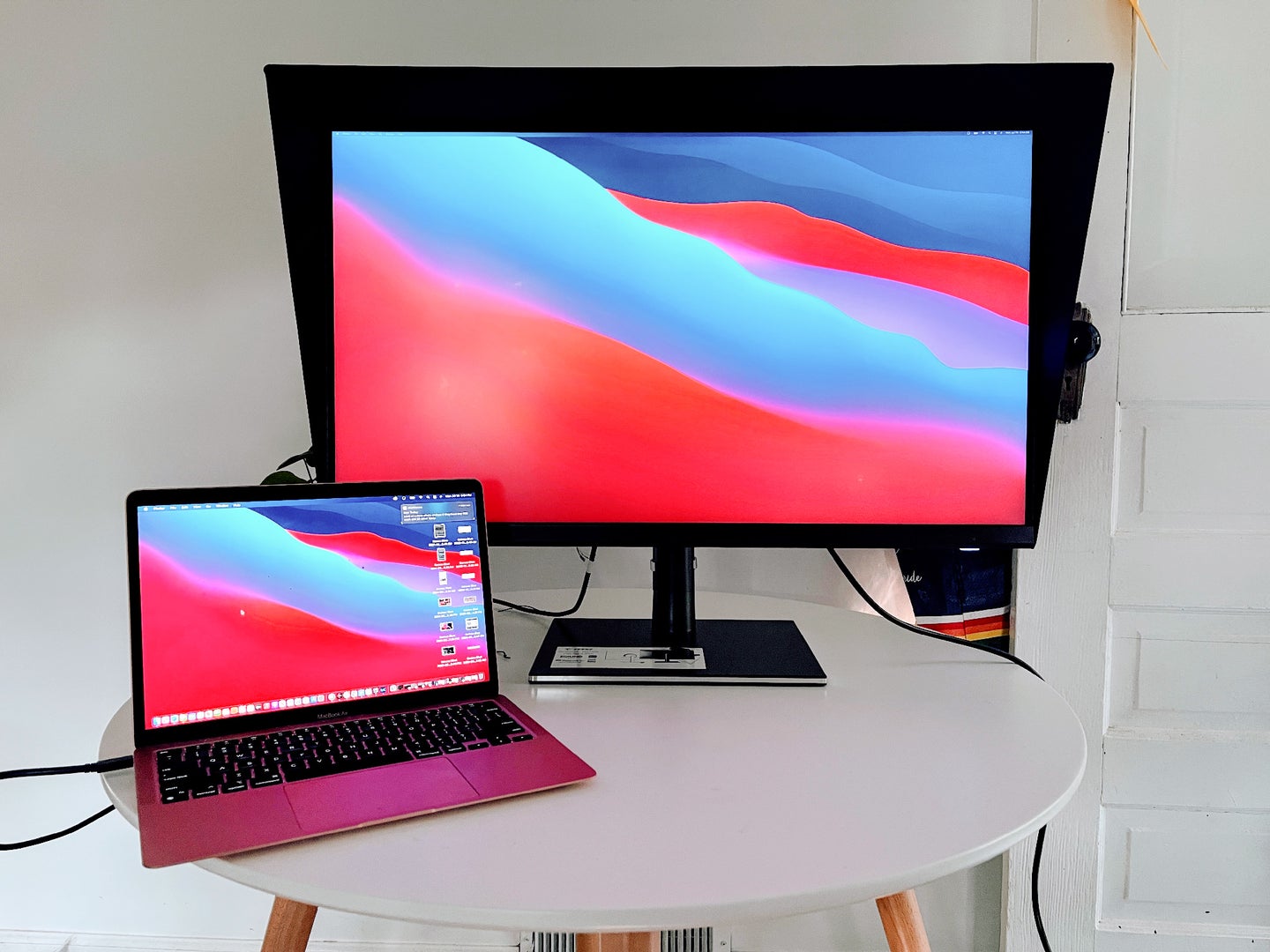 We may earn revenue from the products available on this page and participate in affiliate programs. Learn more ›
Flat-screen displays have been getting bigger and cheaper in recent years. And while it's tempting to pick up a massive screen for your desk, creative work requires accurate color. Those cheap screens tend to value punch and vibrance over accuracy and faithful color reproduction. The 32-inch, 4K MSI Creator Monitor PS321URV employs several bits of tech specifically aimed at creatives. While it's a bit of a departure from MSI's typical gaming fare, this spacious screen provides a solid canvas for photographers, designers, and video editors.
What is it?
We'll start with the basics. This 32-inch display sports a 3,840 x 2,160 4K resolution. It offers a pair of HDMI 2.0 ports, as well as a single DisplayPort 1.2. You'll also find a single USB-C port as well as four USB-A ports. There's even an SD card reader to round out the connectivity. If you want to use the monitor's more advanced color tweaking features, you'll have to make sure it's connected to the computer with a USB. 
Monitors can only produce so many colors, but displays built for creatives typically cover more than the average screens at your local big box store. If you want accurate edits, you need to make sure your screen can actually show those colors in the first place. The MSI creator monitor display covers 98 percent of the sRGB color space and 95 of DCI-P3. That's ample coverage for photographers and sufficient space for high-end video shooters who use the P3 color space more often. 
Design and build quality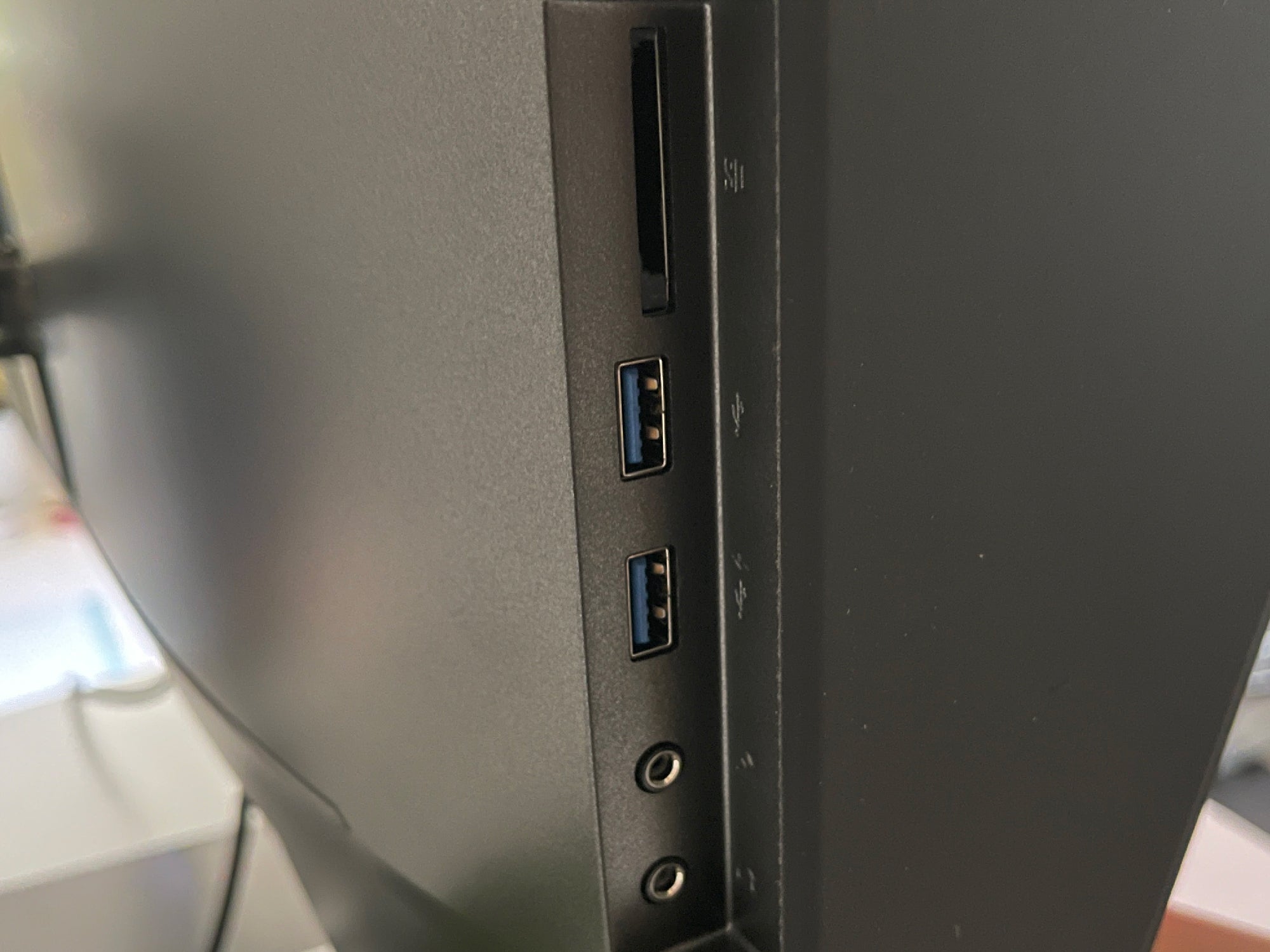 It's a fairly large monitor. The bezels are thin, but not invisible, and the whole thing weighs roughly 21-pounds. It's easy to attach to the included stand, which allows it to swivel and pivot. The base also allows for up to four inches of vertical height adjustment. You don't have to pile a bunch of books underneath the base in order to get it to the correct height. 
The sturdy black case opts for a relatively understated look. But, this is partly a gaming screen, so it does incorporate some elements of RGB lighting into the design. It's subtle, though, so it would still fit just fine into even the most buttoned-up corporate office without issue. 
The base provides a sturdy foundation that doesn't move much, even when you touch it. With a built-in SD card reader, I found myself actually touching the monitor more than I do my typical display. That makes a sturdy base is even more crucial. 
If you want to look even more like a creative pro, you can attach the magnetic shade that comes in the box. Color-accurate displays often employ a shade or hood for the same reason camera lenses use hoods. They're trying to keep light from hitting the surface and creating glare. MSI's hood attaches easily, but it's relatively shallow. It's less useful in a home office where you can control the amount and direction of light. If you're in an office situation, or you're stuck with light coming from directly overhead, it may help reduce glare. 
Setting up the MSI Creator Monitor
Reach around to the back of the display and you'll find a clickable joystick. This is what allows you to navigate the device's menus. It's a fairly intuitive input device that I actually prefer to a large collection of buttons. The joystick has a slight learning curve, but it's mostly intuitive. Once you're through the setup process, you probably won't be touching it all that much anyway. The menu system allows you to select from three supported colorspaces. They include Adobe RGB, sRGB, and Display P3 (more on these in a moment).
If you're doing hardcore creative work, you'll likely want to calibrate your MSI creator monitor with dedicated hardware from X-Rite or Datacolor. But, not everyone takes that extra step, so I started my testing without any outside help. A simple visual comparison put the MSI monitor extremely close to my typical everyday screen, which is a calibrated NEC display. I let both displays sit on for roughly 30 minutes and then compared them. The MSI showed impressive accuracy right out of the box. 
I ran the monitor through a calibration cycle with a Datacolor SpyderX and found similar results. Creating an ICC profile to calibrate a monitor in this mode limits the display's total performance. But, even for professional work, I'd feel comfortable letting the monitor's hardware calibration handle color accuracy in most cases. I would still check it with a calibration tool occasionally to make sure things nothing has changed. Honestly, even high-end enthusiasts and some pros could readily use it right out of the box and never touch it again while achieving totally acceptable results. 
Editing experience
I put the MSI Creator Monitor through some of my normal workflows just to see if I noticed any quirks along the way. That process included hours of sorting and processing raw files in Lightroom. I also did some in-depth headshot retouching as well as some moderate video editing in Premiere Pro. 
While I found the color excellent, the screen could be a little brighter. With a max display brightness checking in around 400 nits, I definitely preferred to keep my office shades down—or at least lowered—when I was doing critical editing work. The monitor comes with a VESA 600 HDR certification, which ensures that it meets some specific guidelines. That also means, however, that it's worthy of editing HDR video content. This isn't the highest level of VESA certification, but many monitors don't get certified at all, which makes their HDR claims less credible.
That QHD resolution can also feel somewhat limiting. Sit a foot away from a 32-inch monitor and you'll want as many pixels as you can get. That's especially true if you're working on editing 4K video or high-res images and you want to keep a software interface on the screen while keeping your actual media large enough to get an accurate view of it. It's most certainly not a dealbreaker, but if you're editing a lot of 4K video on a super-fast machine, you might want to spend some extra cash for more pixels. 
Overall, though, the Creator Monitor provides a really excellent editing experience once you understand its limitations. 
What about everyday use?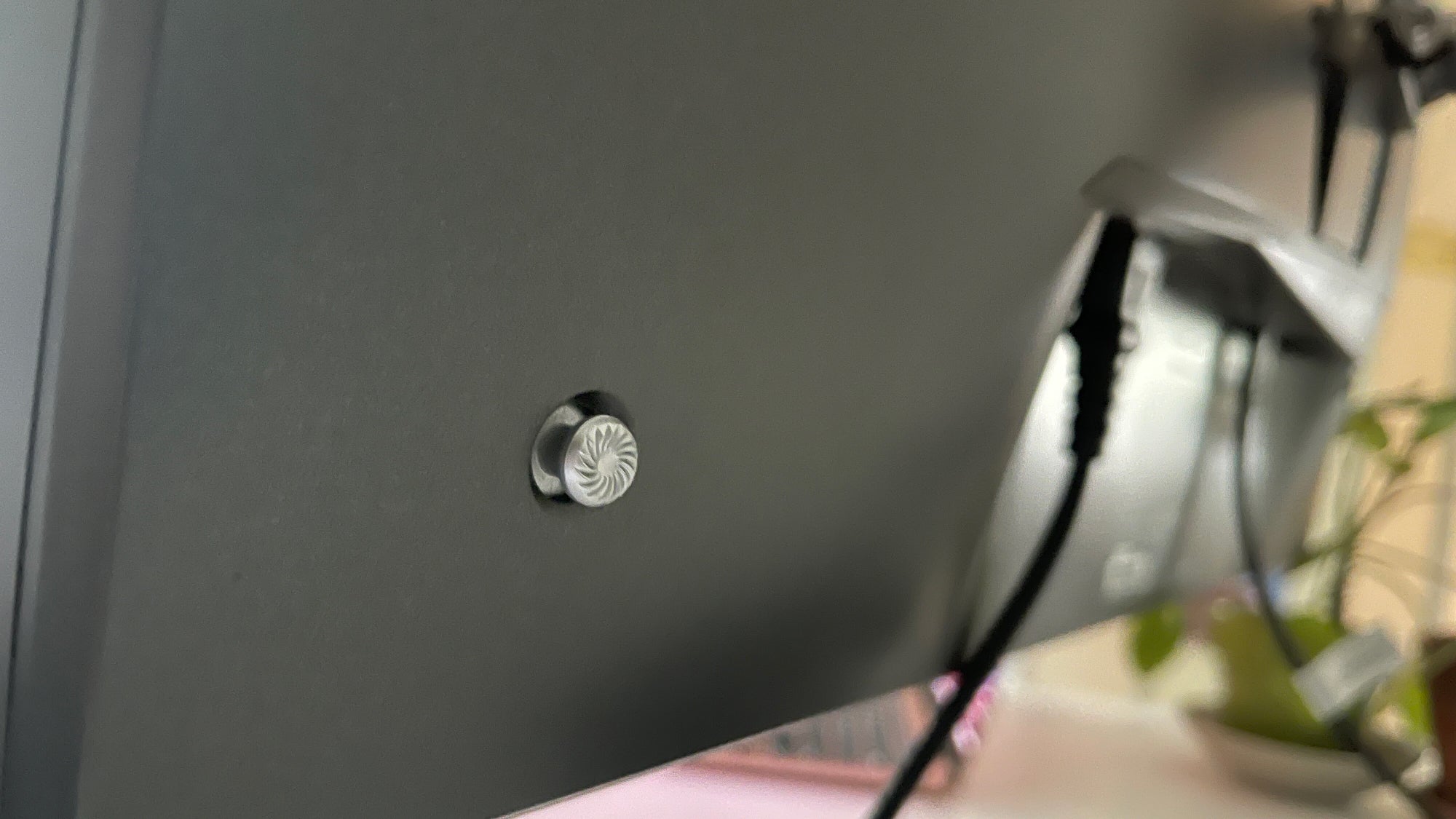 While MSI makes some monitors that double as hardcore gaming displays, this isn't one of them. The 4K Creator Monitor boasts a typical 60 Hz refresh rate, which should look and feel like most typical screens you've used in the past. It does, however, boast a respectable 4-millisecond response time, so you can game on it between editing sessions without too much lag.
The screen's HDR chops make it solid for watching content, but don't expect it to match the kind of output you get from a fancy OLED TV. I watched some 4K YouTube content as well as some high-end streaming services and found the picture solid, if not stunning. With letterboxed content, you may notice some of the backlighting coming through the black bars. This is relatively typical and it faded away quickly to my eye after a short time.
I used this as my main monitor for several weeks and didn't run into any major issues to offset the excellent color reproduction. If you want a dedicated gaming monitor, this isn't it, but it's very solid as an all-around option.
Who should buy the MSI Creator Monitor?
At $699, the 32-inch, 4K MSI Creator Monitor competes with some decidedly more expensive rivals. You can easily spend over $1,000 on a Dell UltraSharp PremiereColor or an LG UltraFine 5G. While those are great displays, you may find yourself paying a large premium for relatively small upgrades. If you're delivering files to high-end print clients, or you're working on big-budget video editing projects, springing for a little extra color space coverage could make sense. For serious enthusiasts, and even working pros, however, the MSI's color reproduction should be just fine.
From a purely aesthetic standpoint, the MSI Creator Monitor looks great. The magnetic hood is a nice touch, though maybe not super practical in every setting. The menus are relatively easy to navigate. And the anti-glare screen makes it versatile. Overall, you can get better color if you're willing to put in some extra cash and work, but the MSI gets lots of bonus points for coming out of the box with its color performance on lock.