Review: Datacolor Spyder 5 Elite Monitor Calibration System
The latest monitor calibration system from Spyder has a lot to offer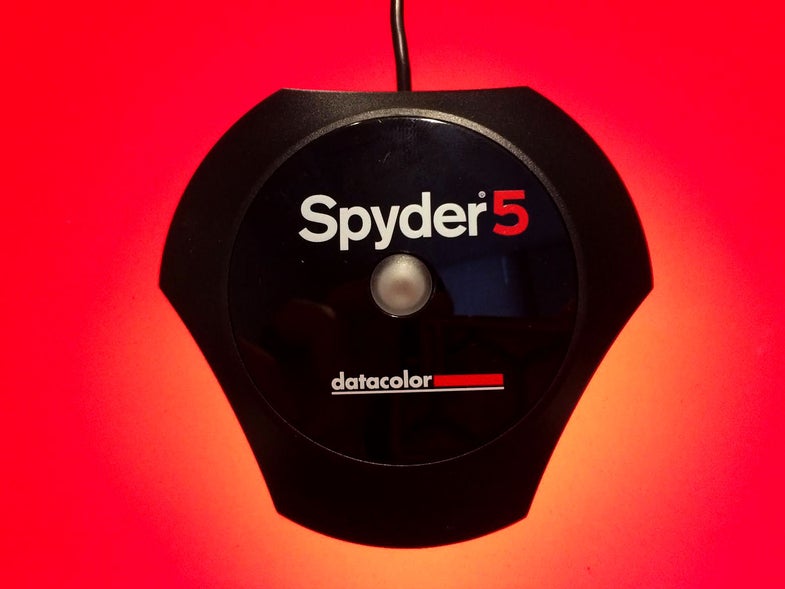 We may earn revenue from the products available on this page and participate in affiliate programs. Learn more ›
Considering the amount of time we spend staring at our screens, trying to get our images just right, it seems crazy how many photography enthusiasts are using uncalibrated monitors. I understand why it happens. Buying a monitor calibration system isn't cheap and, quite frankly, it's not as exciting as a shiny new lens or another piece of gear. But, Datacolor's new Spyder 5 monitor calibration tool attempts to make the whole process quick and simple, while showing you exactly what kind of difference it makes.
What is it?
The device itself is a little smaller than a hockey puck with a 7-filter color sensor inside that physically measures the color output of your computer monitor.
There are three different versions of the Spyder 5: Express, Pro, and Elite. For our test, we were using the Elite model, but which one you pick really depends on your needs and the differences lie almost entirely in the software. Regardless of which model you choose, the initial setup and calibration took less than 10 minutes from the time I downloaded the software until I was clicking finish. The Pro and the Elite models give you more options as you go through the process, so they may take a little longer than the Express version, which is broken down into a simple four-step wizard.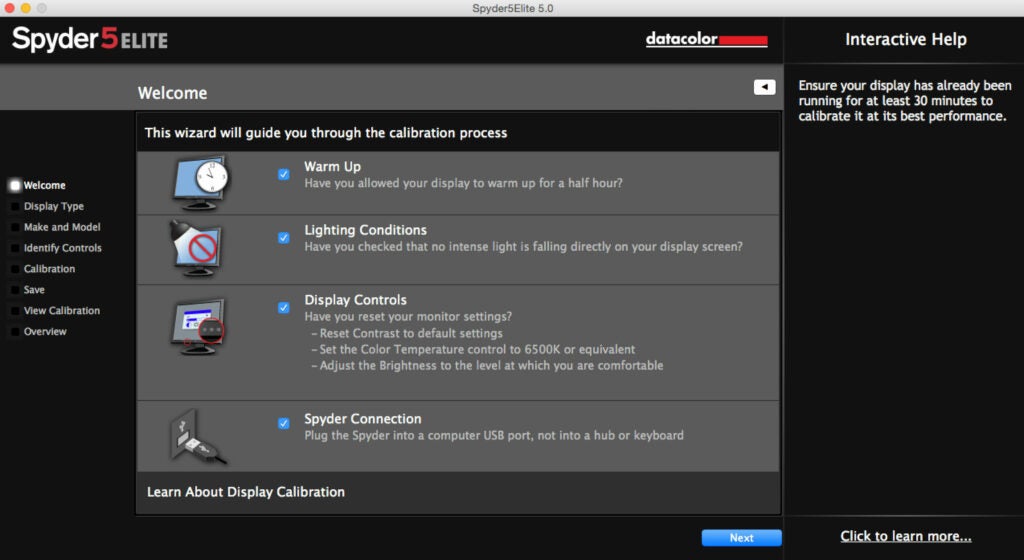 Using it
The process is really simple. You take off the cap, which then acts as a counterweight, and put the Spyder module on your screen. You choose your settings and then the screen shows a variety of colors in sequence while the Spyder takes readings. The software then reads that data and creates a new monitor profile to employ the most accurate settings.
You can end the process there if you choose to do so. There's a finishing screen that shows you a selection of pictures and lets you switch back and forth between your old profile and your new calibrated one. With the Elite, you can actually import your own photos to see how they look now versus how they looked before, which drives home the point of the whole process.
The Elite also has the most robust level of ambient light measurement. The light in the room can affect how your monitor looks and the calibration process, so it actually takes into consideration the ambient light when creating its profile. If you keep the Spyder plugged in while you're working, it will also tell you if the lighting conditions will significantly affect how your monitor looks. For instance, if it senses a very strong light, it will let you know that you should probably go find some shade if you want an accurate picture on your screen.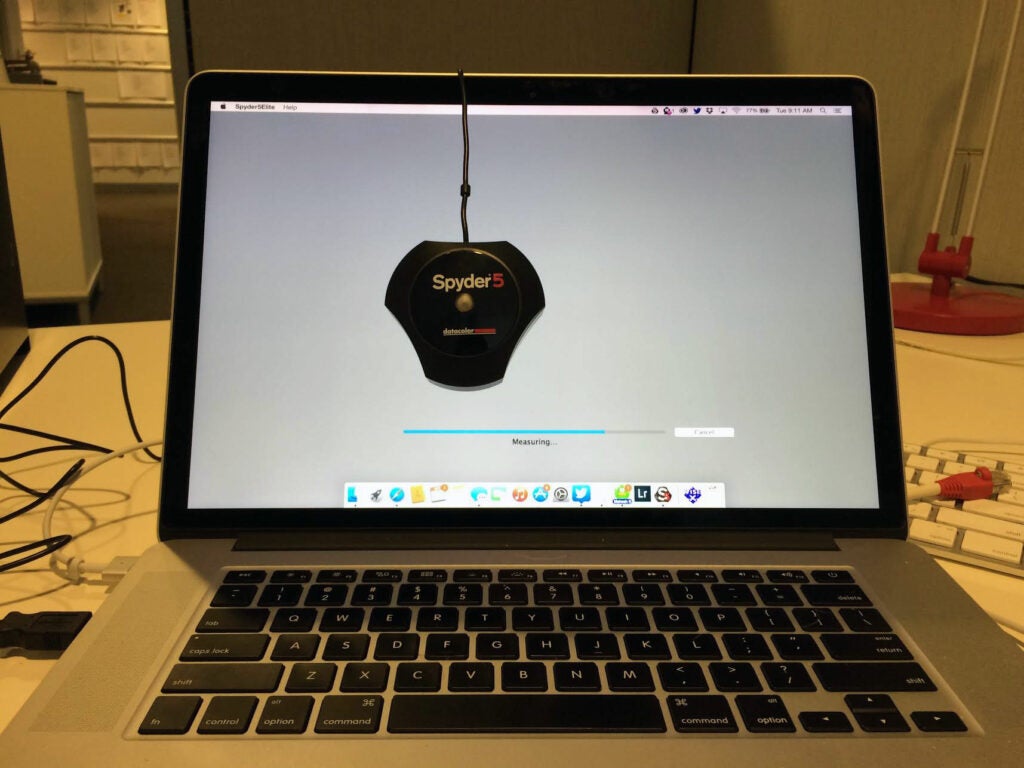 b
Ambient light isn't always pretty and can affect the monitor calibration process
From a usage standpoint, it really couldn't be simpler. I've used several of the older Spyder products through the years and this is easily the fastest. And since monitors tend to fall out of calibration after a while, I like that they have added a "quick recalibration" option (not available on the express), that re-checks your settings in just 2.5-minutes. It makes the recalibration process less of a chore.
Multiple Monitors
If you're using a two-monitor setup, calibration can be doubly important, and the process is pretty much the same for calibrating your second monitor. I keep both a fancy monitor and a crummy one for previewing files the way I know some of my clients will see them, and the Spyder 5 did a rather excellent job getting them all to look very similar in terms of overall color and brightness.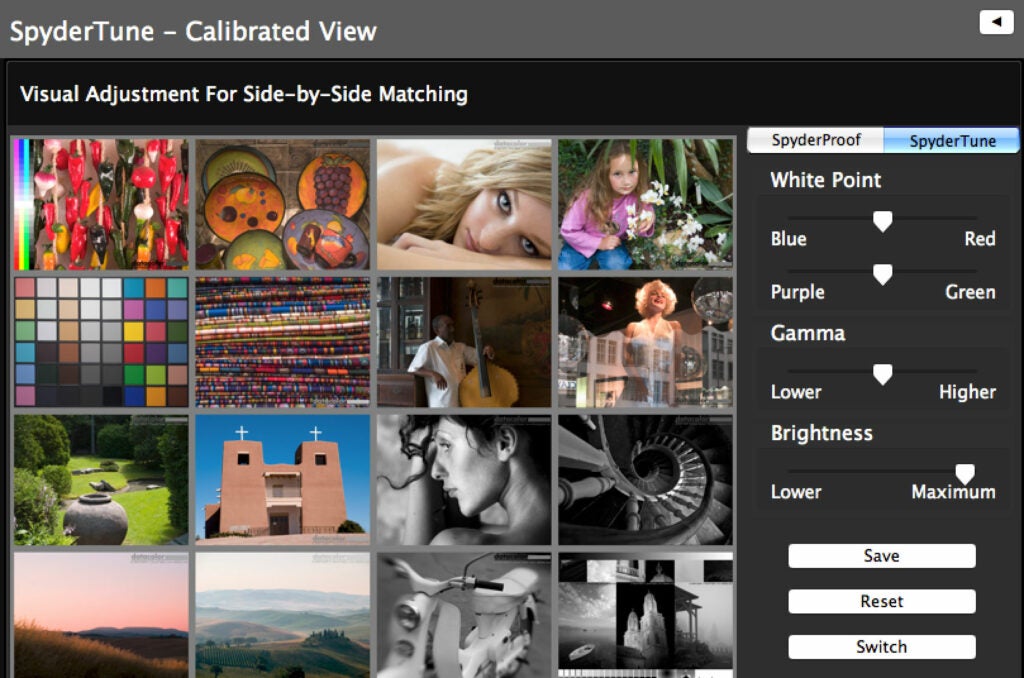 Which one should you buy?
While we appreciate the flexibility of the $279 Elite, especially in terms of software, it's likely overkill for many users. It allows for things like matching entire sets of monitors in a studio setting and calibrating specifically to suit the needs of professional videography. If you don't have even the slightest grasp on color management but just want an accurate screen, the $129 Express is probably a fine choice for you. You lose the ambient light monitoring, which is worth mentioning, but even the most routine calibration will probably make a tangible difference. The $189 Pro seems to hit a sweet spot for a more advanced user since it brings in ambient light measurement and offers more choices in terms of setup.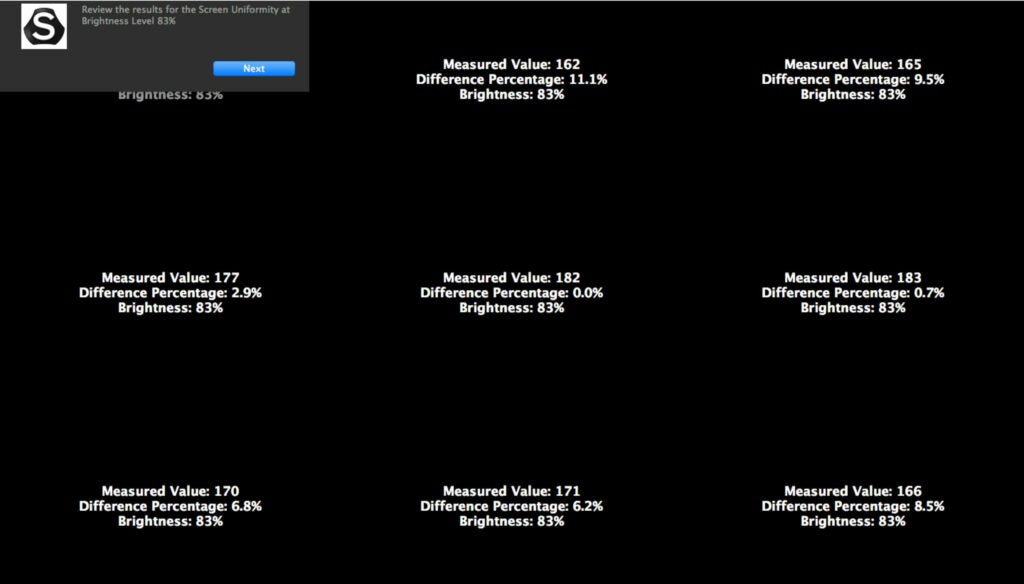 One of the useful features I found in the Elite version was the monitor consistency measurement. The sensor actually takes nine readings from around your screen to see exactly how consistent the light is across the monitor. You can use that information to help guide how you see the monitor and tell how it's performing. Again, though, that's likely overkill for the average user.
Conclusion
If you go looking around, you'll also notice that there aren't a ton of other games in town when it comes to monitor calibration at this level. The Colormunki products from X-rite are capable, but their product lines haven't been updated in a while.
Datacolor's Spyder products have been one of the standards in terms of monitor calibration for a while and it's clear that there's a lot of experience behind this product. The process is simple, the results are reliable, and the variety of model options make it accessible to a wide audience. While it may not change your photography drastically, it will make your editing process a lot more consistent and, if you're a printer, likely save you some money.