Best Prime Day Deals On Amazon: Prime Day 2021 Deals
No need to search endlessly—we've rounded up the best Prime Day deals on Amazon for all your photo needs.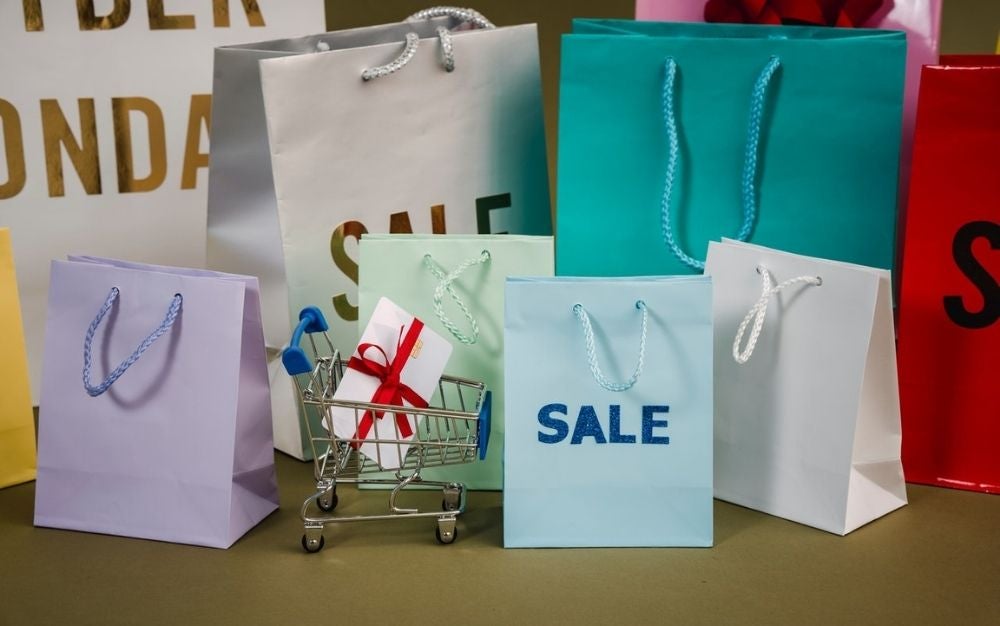 This article was updated at (9:25 p.m., E.S.T)
If you've been holding off on buying new camera accessories, DSLR, or just a point-and-shoot camera for easy flicks, Amazon Prime Day is the perfect time to pick up what you've been waiting for. With deals on high-quality photography equipment at a slashed price, you won't want to miss the best Prime Day deals on Amazon. Whether you're just starting out and want to build your photo kit, or are a pro who wants to update with the latest gear, Amazon Prime Day 2021 has something for you. We've rounded up all the best camera gear deals from Prime Days past, so you can plan ahead for the biggest shopping holiday of the year. 
Best Prime Day Camera Deals
It's no secret that cameras can be pricey, but with the best Prime Day deals on Amazon, you can score top-notch photography equipment at insane discounts. If you've had your eye on that DSLR or mirrorless camera, now's a good time to tune into Amazon daily deals to find the best sale price.  
There are 50 different pieces in this massive kit that costs just $16 on prime day. That's more than half off. It comes with some essentials, l like sticky camera bases and camera clips. You also get flexible mini tripod, a chest-mounted harness, and a classic helmet/head mount for capturing those really stupid-but-entertaining moments for your fledgeling YouTube channel. There's even a floating handle in case you drop your GoPro while you're pulling sweet Kenny Powers-style stunts on your jet ski.
Most of the same things that make a gaming laptop appealing, also help when it comes to photo and video editing. Razer's impressively slick 15-inch laptop comes toting a powerful Core i7 processor and an Nvidia GeForce GTX 1660 desktop-grade graphics card. Pair that with 16 GB RAM and a 120 Hz screen for smooth motion and you have a truly impressive editing machine. The base model is just under $1,000, which is a $500 discount compared to its regular price.
This pro-grade 27-inch display comes backing an IPS panel, which stands for in-plane switching. You don't need to understand the deep technical aspects of the technology to know that it typically translates into more accurate and consistent color reproduction. That's a huge deal when editing photos and videos. Each screen comes pre-calibrated from the factory so it will be accurate right out of the box. The 27-inch screen rotates and swivels, so you can use it vertically on its stand if you want to layout site designs or just watch Tik Toks in their native form. It also supports 100 percent of the sRGB color space, so you can really see the true color of your cat's evil, soulless eyes in every shot.
The best super-cheap photo studio to get started: Emart studio kit
Studio photography gets really expensive extremely quickly. This $135 kit, however, includes super-basic versions of just about everything you need. You get a backdrop stand with a large cloth backdrop. It also comes with continuous light sources, shoot-through umbrellas for soft light, soft boxes for more directional light, and a 5-in-1 reflector. When you start getting serious about studio work, you'll certainly want to upgrade, but some of these pieces will be useful even down the road. Plus, setting it up in your kitchen allows you to say stuff like, "oh, just come step into my studio," which sounds really cool. 
These rugged binoculars are a favorite of birdwatchers, with prisms made of BaK-4 glass that let you to peep your feathered friends in all their splendor. Large-focus knobs allow you to focus easily and twist-up eye cups provide a full field of view. Use these binoculars with or without glasses. 
Embark on your next adventure with this handy backpack. It will fit a DSLR or mirrorless camera, up to two lenses, a 15-inch laptop, and tripod. Then there's 50 percent more room in the pack for clothes, keys, snacks, and more. The sternum strap and ventilated wicking mesh back panel make this pack a comfortable carry when you're trekking in search of the perfect shots. 
Get bright and steady light for shoots in the studio or on location with this versatile lighting kit. It comes with two 660-LED RGB panel lights for photography and video, an LED video light with adjustable brightness, hue, and saturation, two white light diffusers, and two light stands. You can change the settings though the app, which works with tablets and smartphones.
Discover in real-time what your canine is up to with this live streaming dog camera, which features a full HD 1080p camera, night vision, and a 160-degree wide view. The barking sensor will alert you on the Android- and IOS-compatible app when Fido is getting vocal so you can calm him down. Then you can reward him with some catch.
From the pocketable design to it's improved camera technology, the GoPro Hero 8 is the camera you need to capture any adventure that awaits. The TimeWarp 2.0 feature allows you to to take smooth time lapse videos, all while adjusting speed based on motion and lighting so the finished result is stabilized. This bundle will give you everything you need to make the most of your GoPro, including a shorty, head strap, SD card, and rechargeable batteries. 
The wide aperture range of f2.0-22 on this lens allows you to capture images in low light environments. With a nano-crystal coating on the inner surface to minimize image flare and improve your overall photo quality. The ultra wide 12mm fixed focal length is perfect for night photography, landscapes, and long exposures. 
Connect to WiFi or Bluetooth and print from anywhere, including large format prints, augmented reality hyperphotos, and stickers. You can also connect the printer with friends and family using the Lifeprint App to easily share photos from anywhere—to share memories and have them on-hand for years to come. 
The NexYZ adapter features three directional knobs on the X, Y, and Z axis that let you align your device quickly so you don't miss the perfect shot. This sturdy adapter is also designed with tension adjustments so you can keep your device super steady as you capture photo and video.
With a high-key mode to take brighter photos, fixed shutter speed of 1/60 seconds, and a flash that always fires, this camera will encourage your kid to take lots of shots. A macrolens adapter allows for lots of closeups, though they'll more likely be of you than Buzz Lightyear.
Whether you want to capture a jaw-dropping landscape or are experimenting with editorial imagery, the Rokinon lens produces sharply defined wide-angle images. The tech in this lens reduces any distortion, chromatic aberration, and flare so you can easily produce high-definition images. 
Easily adjust brightness from 0 to 100 percent and color temperature from 3,200K to 5600K to create soft and shadowless lighting with this 18-inch device. Nine scene modes allow you to create special effects. The kit also includes a light stand, photo mount, and USB plug that works with most devices. 
Built to last, this rugged device nonetheless allows you to seamlessly connect with USB 3.0 computers and send photos and other content as fast as 130 MB/s. Another bonus? A free month's membership to the Adobe Creative Cloud with your purchase.
The photography in National Geographic sets a high bar, but this lightweight tripod lets you bring it with you wherever you wander to set up some epic shots. Its three sturdy legs provide a strong base, or you can detach one of the legs to use as a monopod for greater mobility when you're running from a rhino.
You'll never feel far from loved ones with this digital picture frame, which allows you to share up to 15 seconds of photos and video clips by email or through the Nixplay app. The 1280 x 800 HD IPS display auto adjusts to portrait or landscape mode for better photos. And you can connect the frame with Google photos, Facebook, and Instagram to never miss a moment. 
Amazon Prime Day 2021 FAQ:
When is Prime Day 2021?
Prime Day starts at 3 a.m. EDT on Monday, June 21, and goes through Tuesday, June 22. See what kind of top-notch equipment may be on sale by exploring deals from last year's shopping holiday. You can also bookmark this page and check back for all the latest updates and promotions.
What is Amazon Prime Day?
Prime Day is a once-a-year shopping holiday where Amazon Prime members can find bargains on electronics, home goods, personal care items, outdoor and exercise equipment, and thousands of other products. If you're not already a member, you can sign up for just $12.99 a month, or $119 per year.
When does Prime Day end?
Prime Day 2021 ends on Tuesday, June 22. In the meantime, explore current Amazon deals here.
A final word on the best Prime Day Deals on Amazon
We'll keep you updated with the latest and greatest Amazon prime day deals on photography equipment here, so stay tuned and don't miss out on the best sale of the year.
For Amazon Prime Day 2021, Popular Photography wants to help you find the most useful and expert shopping recommendations. We're your home for the best Prime Day deals in 2021! Check out more of the best Amazon Prime day sales here: The best Amazon Prime Day deals you'll find, The best Prime Day deals for photographers, Check out these Prime Day Deals.