The best Prime Day deals for photographers
Flash deals worth capturing.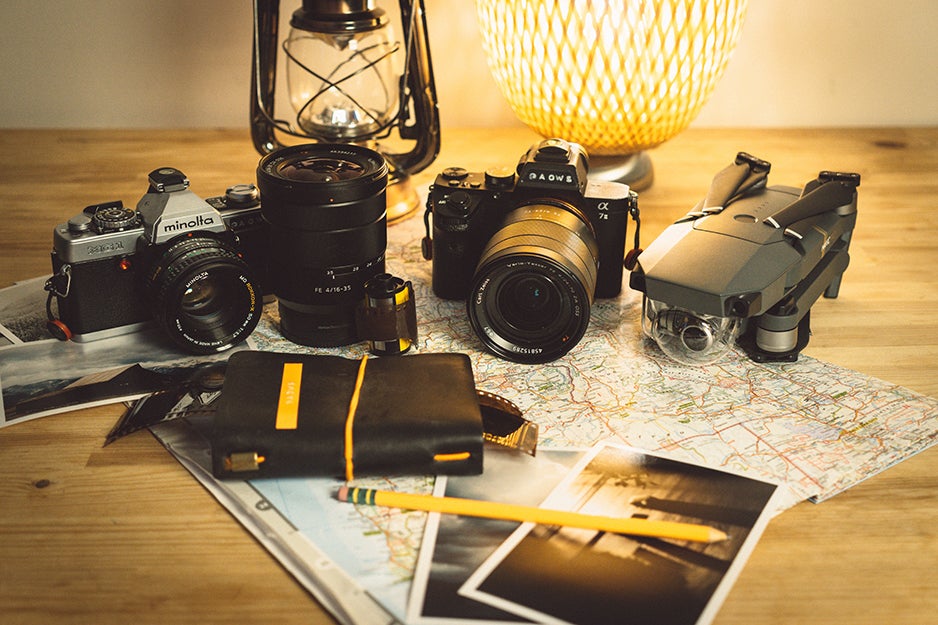 Photographers are notorious for lusting after gear and gadgets, which makes an event like Amazon's annual Prime Day festivities extremely attractive. While there isn't a ton of hardcore camera gear lurking in the lists of sale items, there are some very useful photography accessories on which you can save some cash. Here's a list of some relevant items you can buy today while leaving some cash in your new lens fund.
Other worthwhile deals
Ideally, we could all have fancy, reference-grade monitors for editing photos. But, you don't have to spend a ton of money to get something relatively reliable. This 21.5-inch monitor is just $89 and has IPS tech in the display, which helps maintain more accurate and consistent color than the clapped out screen you've been using since college.
Instant film photography is undeniably fun, but buying endless refill packs to feed your camera is not. This monster lot of Instax Mini film is enough for 120 pictures for $79, but you'll get another 10 percent off during Prime Day. It's great for a wedding, event, or taking 120 photos of your cat while it's sleeping, then pinning them all onto your wall in a makeshift shrine to scare people who come over to your house.
You can never have too many memory cards and, during Prime Day, Sandisk's Extreme cards are as cheap as we've seen them. The 128 GB cards are just $24, and the 64 GB cards (my favorite capacity) are only $14. Buy some extras and stick them in every bag you own so you'll never be stuck in the embarrassing situation of bringing your camera but forgetting your card.
If you're constantly shuffling photo files onto and off of your hard drive, a portable SSD like this one from Sandisk will make your life a lot easier. The solid-state drive inside is fast enough that you can edit right off the device itself. Then, when you're done working on a session, transfer it over to your main backup drives. The Extreme SSD weighs just 1.44 ounces and can easily fit in a pocket. It connects via USB-C to your computer and its rugged enough to withstand water, dust, and even drops to concrete. The 1 TB version is seriously on sale for just $135 (down from $349), but you can step down to the 500 GB model for $89.
Sous Vide machines Right now is a fantastic time to shoot film, with new stocks popping up and a growing community of analog shooters sharing work online. Getting film processed, however, can be time-consuming and really expensive. Fortunately, it's easy to do it yourself. The biggest challenge is controlling the temperature of your chemicals during the process, but a sous vide machine simplifies that, too. This immersion heater is meant to perfectly cook steaks, but you can use it to create a warm water bath to keep your developer and fix just the right temp. The sleek Anova is just $99 and Instant Pot model is even cheaper (though less powerful) at $54.
Hard drives aren't exciting to buy, but they're essential if you don't want your digital photo archive to vanish into the aether after a crash. There are a couple of hard drive options on sale during Prime Day that makes sense for a heavy shooter. Seagate has an 8 TB hard drive that's just $119. If your collection isn't quite that big, you can opt for something smaller and even cheaper like the WD 6TB Elements desktop drive, which gets you 6 TB for $89. Neither option is screaming fast, but they're great for regular backups. Get a pair of them and have a backup to the backup.