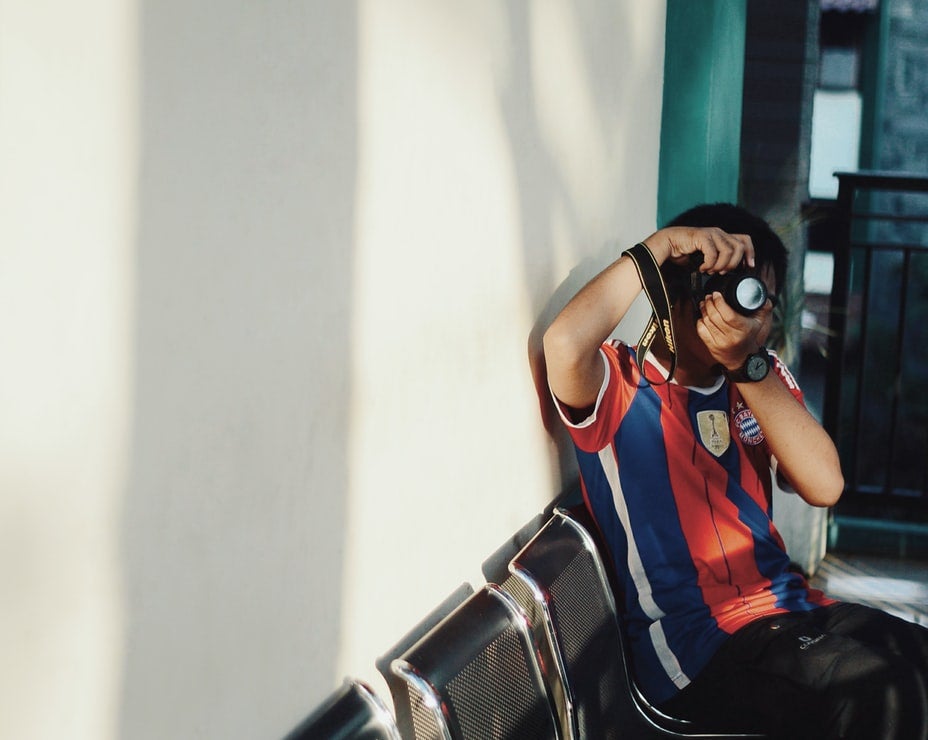 Like other camera manufacturers, Nikon has shifted its focus on mirrorless while maintaining strong DSLR options. This is, in large part, because the ubiquity of the smartphone has pretty much narrowed the point-and-shoot market to a small selection. While most cameras these days fall into the interchangeable lens category, we can't overlook Nikon's specialty attached-lens cameras with super telephoto capabilities along with a tiny point-and-shoot and a lilliputian underwater camera. But you're more likely to find a mirrorless or DSLR model to fit your needs.
Within the DSLR and mirrorless categories, you'll also find a selection of full-frame and APS-C size sensors. The former delivers a 35mm equivalent field of view for lenses, which is better for wide angle shooting. APS-C sensors create a 1.5x crop, which narrows the field of view and makes lenses provide a more zoomed-in image. Nikon offers more than enough lenses to satisfy wide angle and telephoto requirements for either format camera (lenses you may already own) so your decision about full-frame versus mirrorless may come down to features and price.
Features to consider when shopping for the best Nikon camera
The best Nikon camera for you comes down to your personal photographic needs. Whether it's a DSLR, mirrorless camera, or other setup, you should only pay for features you're going to use. We'll point out some of the strengths of what we consider the best Nikon cameras currently available. From there, you'll be better able to sort out which one will best meet your needs and fit with your shooting style and interests.
Note to editor: Include keyword with anchor text linking to related Camden article.
Best pro-level Nikon camera
Pro-level cameras combine high-end features and durability, high-speed shooting, and excellent image quality. Look for a solid, weather-sealed build with dual card slots for high speed, high capacity media. Large burst capacity, accurate AF, and low noise in dark scenes.. And if you like to shoot action, whether it's wildlife or sports, a camera's frames-per-second continuous shooting numbers are a solid indicator of whether or not you'll get the shot. Of course, autofocus and tracking also plays a role in capturing a soaring eagle or game-winning touchdown.
Best pro-level Nikon: Nikon D6
The full-frame DSLR Nikon D6's continuous capture rate clocks in at a speedy 14fps and has a solid autofocus system at its core ensuring that you'll get the shot, regardless of how fast it's flying past your lens. The Nikon D6 is a pro-level camera built for shooting high-end sporting events or serious wildlife. It's fast and weatherproof, but, it's bulky, heavy, and commands a price to match its capabilities so you'll need deep pockets. Equally speedy at 14fps, but less than half the price, is the smaller, lighter full-frame mirrorless Nikon Z6 II. Keep your eye on the future, though, since the Nikon full-frame mirrorless flagship, the Nikon Z 9 is in development.
Resolution
The resolution war is over—or at least it was. These days some of the best Nikon cameras are built around sensors that offer around double the resolution of most other models. While Nikon cameras with 45-megapixel sensors might not be for everyone given the large file sizes and the need for computer power and storage to process and archive them, high-resolution cameras do offer some benefits. One of the main benefits for most people is the ability to crop an image more tightly than those with fewer pixels. This comes in handy when you (and your lens) can't get close enough to a subject to zoom in closely for a good composition.
Best high resolution Nikon camera: Nikon D850
Megapixels aren't everything, but with the Nikon D850's high-res files, you can crop deeply into the frame and still have enough pixels leftover even for printing. Despite the large file sizes, the Nikon D850 can capture up to 7 frames per second continuously, offers 4K UHD video, and performs well even at high ISOs. If it's a high-resolution mirrorless camera you're after, check out the Nikon Z7 II with its 45-megapixel full-frame sensor
Best entry-level Nikon mirrorless camera
If you're intrigued by mirrorless cameras but don't want to break the bank or get overwhelmed by features and bells and whistles you won't use, check out Nikon's entry level mirrorless models. They have plenty of features to grow or polish your photographic skills and come in compact bodies. A camera's size and weight are always important considerations, especially for those who are on the go, whether it's an all-day hike in nature or a bucket-list vacation. If you have smaller hands, you want to find a camera that's designed with important controls within reach and is light enough to hold for long periods of time. Similarly, if you have large hands, a compact model might feel cramped so be sure to try the camera on for size before you buy it.
Best entry-level Nikon mirrorless camera: Nikon Z 50
Weighing only 14 ounces (body only), the 20 megapixel Nikon Z 50 is a smaller, APS-C version of its mirrorless Z-siblings but is built around a smaller sensor. In addition to a solid build and a flip-down touchscreen LCD, the Nikon Z 50 offers plenty of features for the enthusiast picture-taker but, as an entry-level camera, is simple enough for beginners to master. The Nikon Z 50 is speedy at 11 frames per second continuous shooting and is also vlogger-friendly thanks to its flip LCD. If you want to step it up a bit and prefer a full-frame camera, check out the 24 megapixel Nikon Z 5.
Best point-and-shoot Nikon camera
Although point-and-shoot cameras are few and far between, there are still a handful of Nikon models on the market. The term point-and-shoot doesn't necessarily mean a basic camera that's pared down to a basic snapshot camera, however. Rather, this category is applied to cameras that don't have interchangeable lenses. So, don't be fooled–there are P&S models that have special capabilities that you won't find elsewhere.
Best point-and-shoot Nikon camera: Nikon P1000
With its mind-boggling 125x zoom with a 3000mm focal length, the Nikon P1000 will bring distant subjects into close range. The camera is relatively compact, but you can photograph the moon's craters and capture that skittish bird or wild animal while keeping your distance–all with built-in image stabilization. Go to the other extreme and photograph small subjects as close as one foot. A 16-megapixel sensor helps keep high ISO noise to a minimum and there's a built-in timelapse feature, too. If you want to head underwater instead, check out the tiny Nikon Coolpix W300 which can accompany scuba divers as deep as 100 feet.
Best low-light Nikon camera
Versatility is key for most photographers and that versatility extends from video capabilities to low light performance. Since artificial light is not always available (or desirable), the ability to shoot at high ISOs while maintaining detail and sharpness is key. Results at high ISO are usually best when shooting and processing RAW files but the camera should be able to deliver low noise in JPEG files as well. Although some people enable built-in high ISO noise reduction, we found it's usually best to disable this feature (or set it at the lowest level) and handle any noise reduction when post-processing RAW files. Another key factor is the camera's ability to focus under low light, low contrast conditions.
Best low-light camera: Nikon Z 6II
The full-frame mirrorless Nikon Z 6II does a great job shooting in low light and at high ISOs. The latter ranges from a native 100-51,200 and is expandable to 204,00. Sensitivity can be set in steps of ⅓ or ½ EV (exposure compensation), so you can fine-tune the ISO setting. Low light AF works well at around -4.5 EV (-6 with low-light AF) so you won't have to worry about starting with unfocused images.
Best Nikon DSLR on a budget: What you get for under $600
Like any other product category, camera prices increase in concert with a camera's feature set and performance. But there are bargains to be had especially if you don't need the latest technology or the most bells and whistles. Since digital camera improvements are often evolutionary or fairly minor from one iteration to the next, it may not be worth the money for the latest and greatest. And, as other new models come on the market, older models drop in price but don't lose their original capabilities. So look around for camera models that have been around for a while and grab yourself a bargain..
Best budget Nikon DSLR: Nikon D3500
Although the Nikon D3500 APS-C DSLR has been around for a while, it's still a solid option especially for beginners and people on a budget. And, it comes bundled with an 18-55mm lens, so you're good to go for less than $600. It has beginner-friendly features to help those just getting started, but offers access to manual features as skills improve.
Nikon camera FAQ:
What is the newest Nikon DSLR?
Nikon's newest camera is the 24 megapixel, full-frame D780. This DSLR has something for everyone but is best for those who want to step up their game. With great stills and a variety of video options (4K video, slow motion, timelapse), and a more than respectable 7 fps shooting speed, the Nikon D780 is sure to be popular among enthusiasts who want to invest in a system that will serve them well for a long time.
What's the most expensive Nikon camera?
Nikon's most expensive camera is the Nikon D6. This pro-level camera is equipped with a long list of sophisticated features and is designed for the photographer who needs exceptional image quality and stellar performance. The Z9 may take over that title when it debuts down the road.
What is the least expensive Nikon camera?
Nikon's least expensive camera is the waterproof Nikon Coolpix W150. This tiny point-and-shoot camera, which is waterproof to 33 feet, is perfect for quick snapshots at the beach or in the pool. It comes equipped with SnapBridge for wireless or Bluetooth connectivity to mobile devices so you can share a fun day's photos with family and friends.
A final word on shopping for the best Nikon camera
Like any camera purchase, it's important to match a camera's feature set and body design with your needs and photographic style. Because a camera is a serious investment, be sure to think about where you want to take your photographic skills and make sure that the camera you select will serve your needs for at least the near future.