It's incredibly satisfying to turn a digital photograph into a beautiful, high-quality print that you can hold. Many photographers swear that printing changed the way they approach their work, and some images only seem to come into their own once they've been printed. If you've been wanting to experience this for yourself, pick up any of these inkjet printers and start creating professional-grade prints at home.
From affordable do-it-all photo printers with dye-based inks and dual-sided document printing, to studio-grade options that use archival grade pigments and thick fine art mediums, we've tried to include an option for every budget and skill level.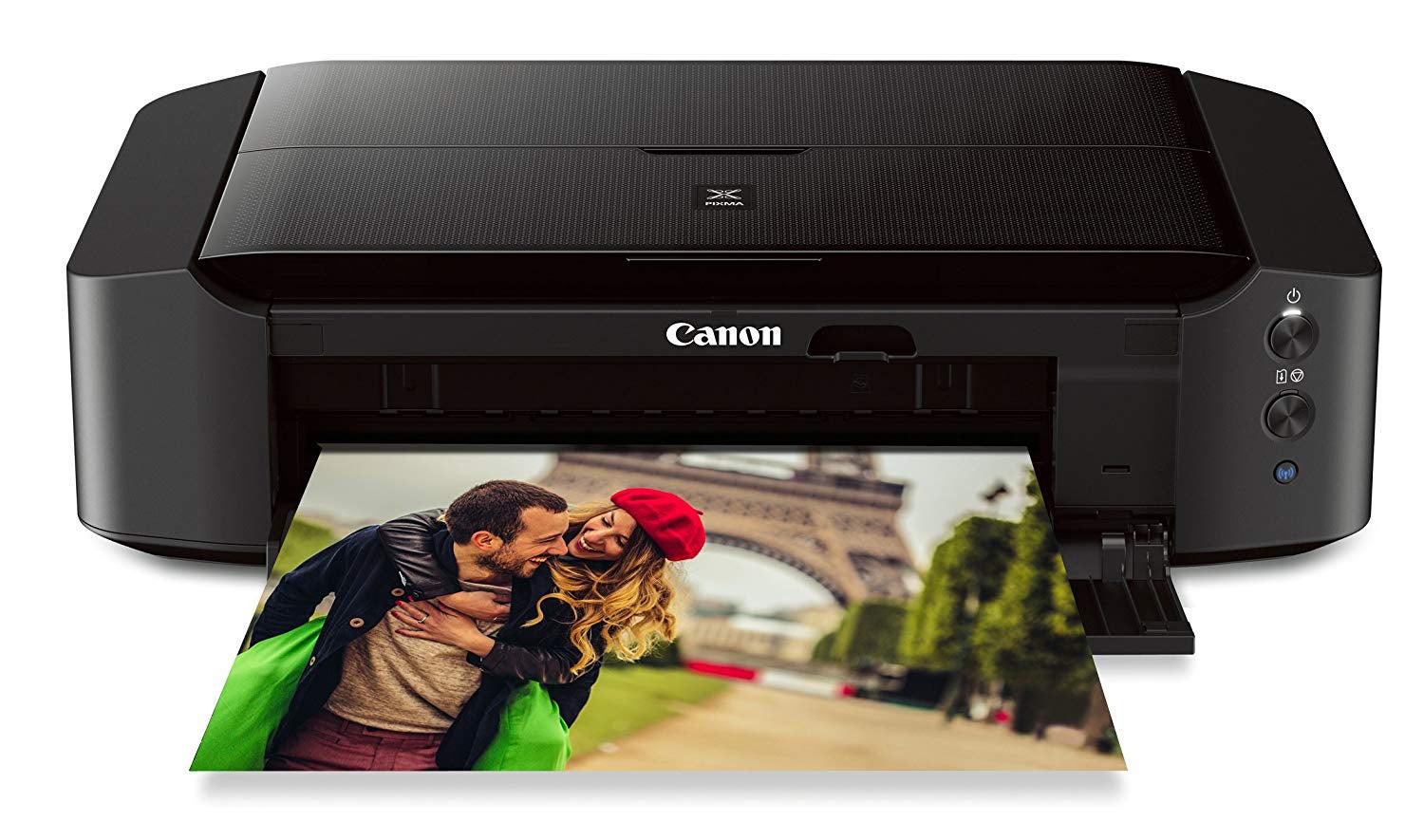 Canon IP8720 Wireless Printer, AirPrint and Cloud Compatible
With six ink tanks and borderless 13 x 19-inch printing, the iP8720 is a major step up from your standard all-in-one photo printer. Canon
Check Price
The Canon PIXMA iP8720 is an affordable option that still lets you print borderless images up to 13 x 19 inches at a maximum color dpi of 9600 x 2400. The iP8720 uses six individual ink tanks—including a gray tank for higher-quality black-and-white prints—without skimping on ease-of-use features like WiFi connectivity, AirPrint for iOS users and Google Cloud Print for Android users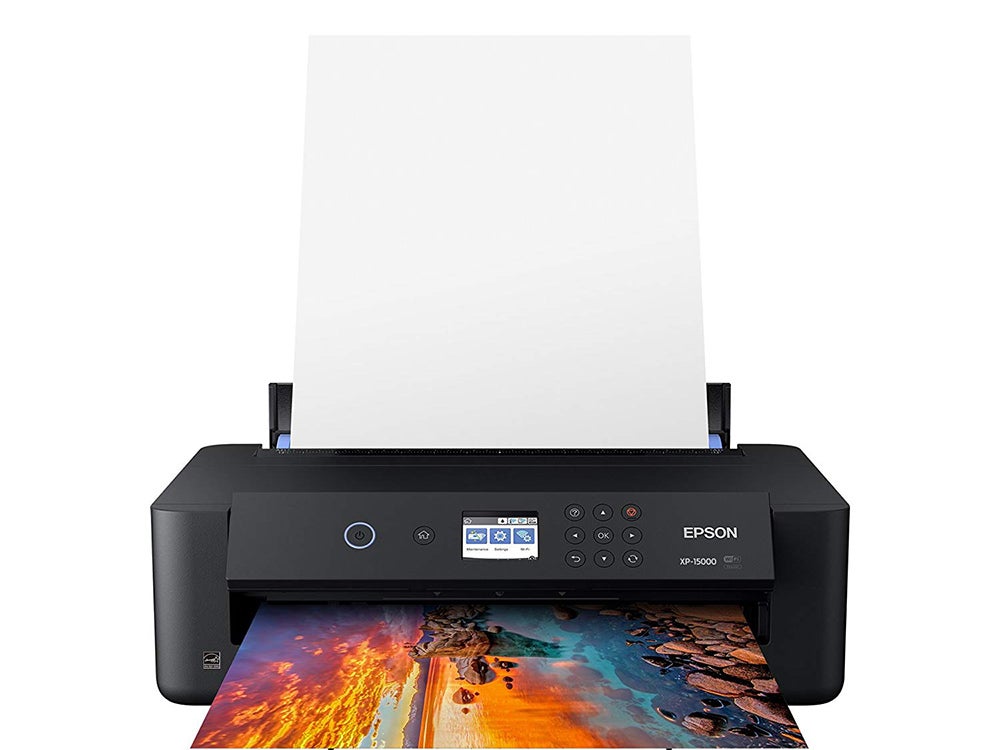 Epson Expression Photo HD XP-15000
The Epson XP-15000 trades a little resolution for speed you'll appreciate when you're not printing photos. Epson
Check Price
The Epson Expression Photo HD XP-15000 is a wide-format printer with support for borderless 13 x 19-inch printing and a few convenient features that the Canon iP8720 is missing. The printer's max resolution clocks in at 5760 x 1440 dpi, but it features a large rear tray for specialty paper, auto-duplex printing, and faster print speeds that mean you'll spend less time waiting and more time enjoying your work.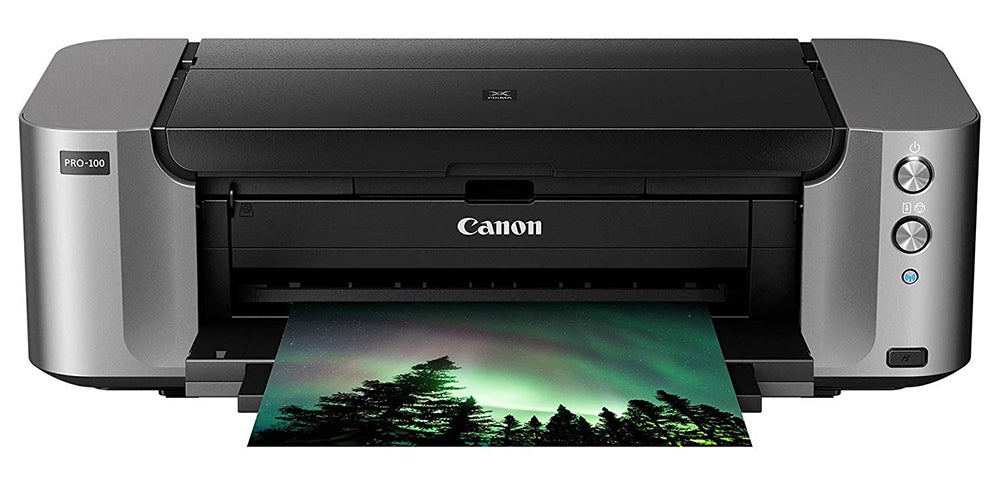 Canon PIXMA Pro-100
The PIXMA Pro-100 uses 8 ink tanks, including three monochrome inks for stunning black-and-white prints. Canon
Check Price
The Canon PIXMA Pro-100 produces beautiful and accurate borderless prints up to 13 x 19 inches on a variety of fine art and photo paper. It boasts a maximum resolution of 4800 x 2400 dpi, and uses 8 individual ink tanks, including three monochrome tanks (Black, Gray, and Light Gray) to capture all of the subtleties of your black-and-white photography.
Unlike more expensive professional-grade printers, the PIXMA Pro-100 uses dye inks that aren't quite as resistant to fading as pigment, but they still deliver punchy, vibrant colors.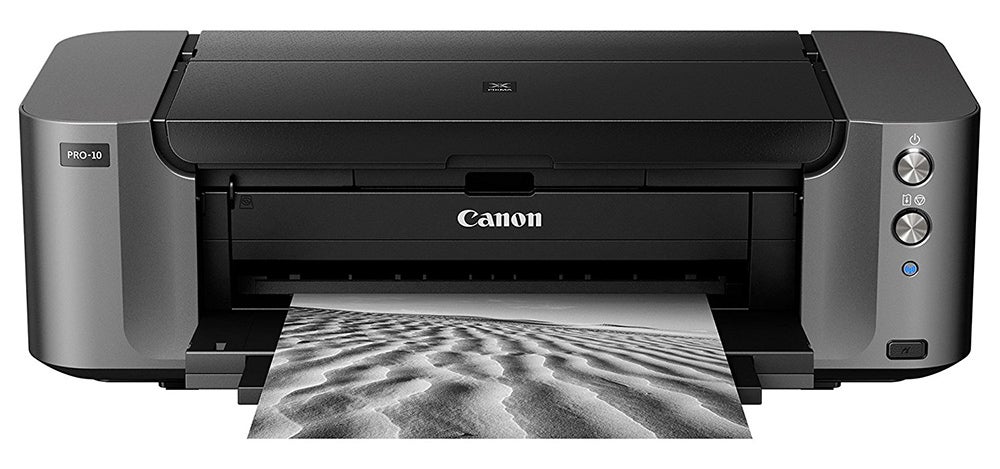 Canon PIXMA Pro-10
The PIXMA Pro-10 uses a pigment ink system to produce professional-grade prints that won't fade. Canon
Check Price
The Canon PIXMA Pro-10 is essentially a Pro-100 with two additional ink tanks and the LUCIA pigment-based ink system, which delivers more resilient, professional-grade prints. It features the same 4800 x 2400 dpi maximum resolution, three dedicated monochrome ink tanks (Photo Black, Matte Black, and Gray) for better black-and-white prints, and Canon's Chroma Optimizer that promises uniform ink height to minimize unwanted surface reflections.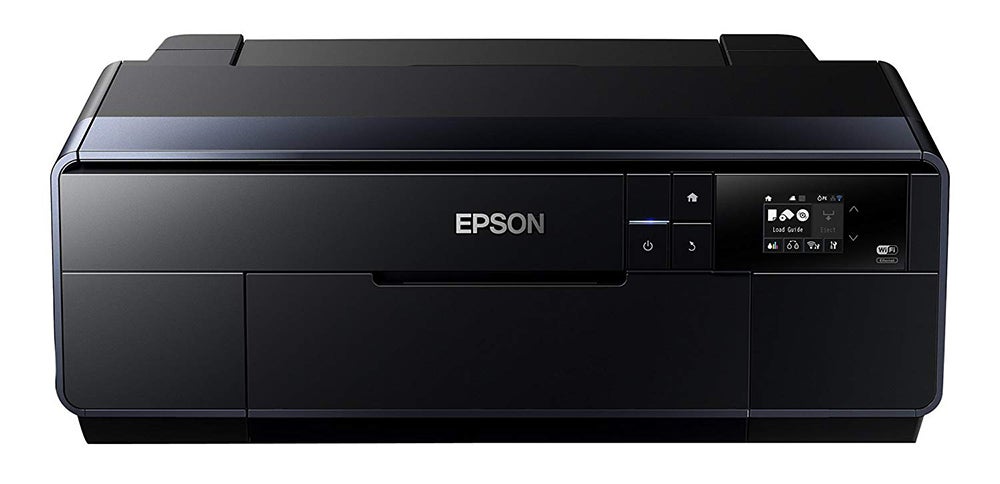 Epson SureColor P600
The SureColor P600 boasts high-end features like roll paper support and nine high-capacity ink tanks. Epson
Check Price
The Epson SureColor line was designed with working photographers in mind. The P600 uses nine high-capacity 25.9ml UltraChrome HD pigment ink tanks to print borderless 13-inch prints on a variety of professional media at a maximum resolution of 5760 x 1440 dpi. Like the Canon PIXMA P-100 and P-10, it dedicates multiple ink tanks to monochrome printing; unlike the Canon alternatives, the P600 also offers built-in support for roll paper, allowing you to print panoramas over 10-feet long.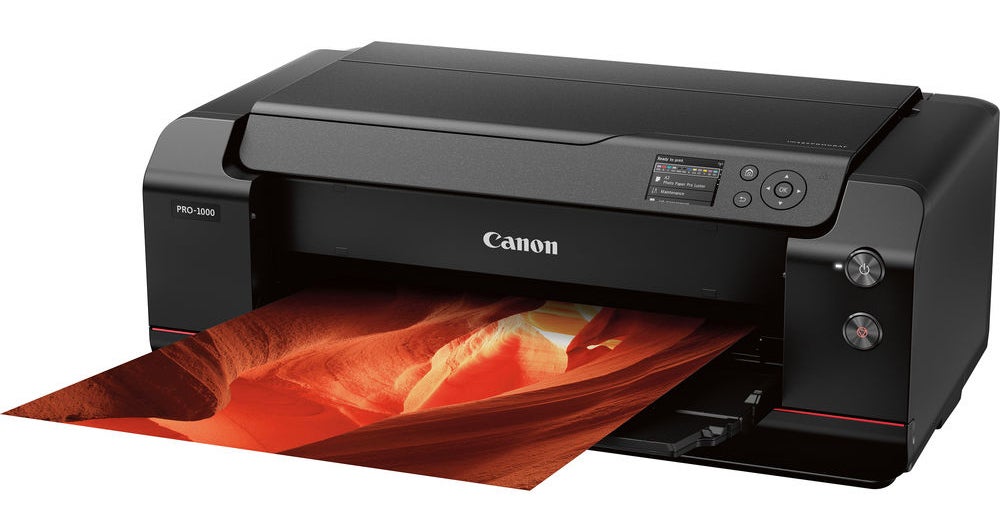 Canon imagePROGRAF PRO-1000
Canon's imagePrograph PRO-1000 uses 11 individual ink tanks to print your photos at up to 17 x 22 inches. Canon
Check Price
The Canon image PROGRAF PRO-1000 is a studio-grade printer that can create stunning 17 x 22-inch archival-quality prints on thick fine art media at up to 2400 x 1200dpi. The PRO-1000 uses 11 ultra-high capacity 80ml ink tanks and the LUCIA PRO pigment system to achieve exceptional color and clarity, including four monochrome inks for superb black-and-white prints, and newly formulated blue and magenta inks for high-fidelity nightscapes and sunsets.