Pixii is a digital rangefinder camera with a Leica lens mount and no screen
A quirky camera from a French startup.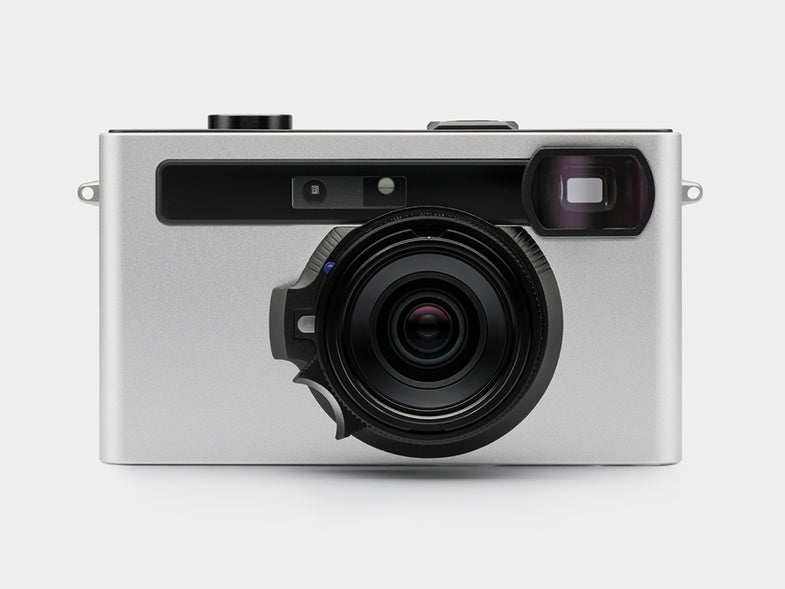 We may earn revenue from the products available on this page and participate in affiliate programs. Learn more ›
The French startup Pixii has announced its first product and it's ambitious. The Pixii camera is a digital rangefinder that accepts Leica's M-mount lenses. Unlike a typical digital camera, however, it ditches the built-in display and replaces it with the screen of your smartphone. You compose images through an optical viewfinder and, when you fire the shutter, the camera saves the picture to internal storage (which is available as 8 or 32 GB). There's no SD card, instead images transfer to your phone via Wi-Fi.
Pixii is a camera that utilizes very expensive Leica glass, but lacks many of the essential features that photographers rely on.
Here is what else we know about it
Machined aluminum body
CMOS sensor
Global electronic shutter
ISO range of 200-6400
OLED control screen
Automatic parallax correction to compensate for the offset viewfinder
Tripod mount
Wi-Fi connectivity
1000 mAh Li-on battery
Integrated USB charger
Related: The PinBox Camera refines the typical DIY pinhole
There is no word on pricing or availability yet, but considering the lenses that the Pixii is compatible with, we're guessing it won't be cheap.