Mother's Day Photography Gift Guide
Options for gift-givers looking to splurge and those on a budget.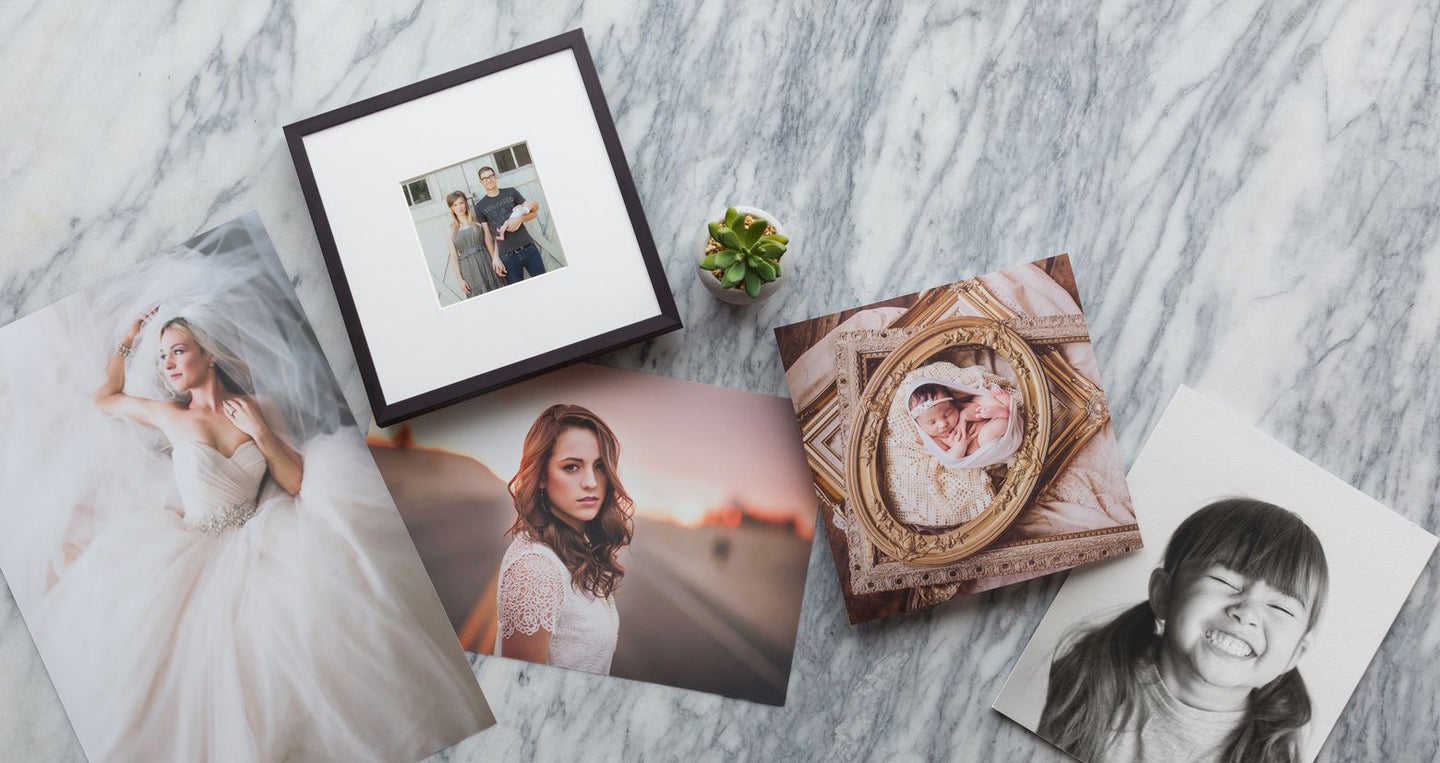 Mother's Day is right around the corner and even if mom doesn't consider herself a photographer, chances are she loves capturing candid moments of her loved ones. Ditch the overly-scented lotions and bath bombs this year and get your momma something that won't end up stashed under the bathroom sink. Pop Photo's Mother's Day Gift Guide is here to help.
Adding a small lens to the front of your smartphone camera can do wonders for the quality of stills and video. Moment makes a variety of options: wides, teles, fisheyes, macros, and even an anamorphic lens. The lenses attach to the phone with the use of a special Moment case, which are available for a number of smartphone models unless your mom is still rocking the Kyocera candybar phone from 2001.
If your mom loves shooting videos on her smartphone a tool to help her stabilize that video will make it a lot more watchable. The Joby GorillaPod Magnetic Tripod is a compact, sturdy, and budget-friendly choice. It has a wireless Bluetooth controller it from afar and the GorillaPod's flexible legs make it easy to mount anywhere.
The Nikon COOLPIX A1000 is a great pocket-sized compact camera that will feel like a serious step-up from mom's smartphone in both image quality and performance. It's built around a 16-megapixel BSI CMOS sensor, has a huge zoom range of 24-840mm, shoots 4K video, macro shooting modes, lens-shift vibration reduction for sharp images in low light, and has a touchscreen. The camera also has built-in Bluetooth and WiFi connectivity which makes it easy to annoy all of her friends with pictures of her family (that's you).
We've all experienced the frustration of trying to capture a photo on a smartphone in a low-light situation. Unless mom is using a Pixel 3, the results aren't pretty. Splashing the smallest amount of light into the scene can change that though. Lume Cubes are powerful pocket sized LED lights that you can control with an app. Lume Cube makes a variety of modifiers for the lights: diffusers, bardoors, snoots, and colored gels—which will give mom a little more control that simply shining a smartphone flashlight on the scene.
If your mom knows her way around a camera and is looking for something a little more technical, it may be time to upgrade her to a DSLR. The EOS Rebel SL3 is the smallest and lightest DSLR currently on the market, which makes it easy to lug around. It weighs just under a poundz. Inside, you'll find a 24 megapixel APS-C CMOS sensor, a DIGIC 8 Image Processor, which allows it to shoot 4K video, and crank out still photos at up to 5 frames per second. It also has an LCD touchscreen, and WiFi connectivity. If mom is just learning her way around a camera, the Feature Assistant setting will offer tips to help her learn the ropes.
There is something timeless and magical about an instant film print. Fujifilm's Instax Printers, which allow you to print out smartphone photos on Instant Film, have been a big hit with photographers for a number of seasons now. The Fujifilm Instax SQ6 gives you an opportunity to shoot the Instax square film in an analog format with a retro feel. The camera can shoot in double exposure mode, macro mode, landscape mode, and selfie mode. It comes in a variety of colors.
If capturing intriguing home movies is more of your mom's thing the DJI Osmo Pocket may be the gift for her. This all-in-one camera with built in stabilizer is extremely user-friendly, lightweight, and makes it easy to capture beautiful stable video footage of life's memorable moments. As the name suggests, the Osmo Pocket is designed to be simple enough that you can take it out of your pocket and start shooting. The camera can shoot 4K footage at 60fps, but unlike the footage from your smartphone, these videos will be super smooth thanks to that built-in gimbal that uses motion sensors and motors to hold the camera steady.
If a new camera is in mom's future a classy camera bag will be a highly-appreciated companion gift. The Peak Design Sling 5L bag is a low-profile bag that is highly customizable and can fit a surprising amount of gear. It's one of our favorite compact camera bags on the market right now. There are tons of small pockets on the inside to keep your gear and personal items organized. It's design doesn't scream camera bag, it's comfortable to wear, and it's super functional for a day of casual shooting.
If mom likes looking at photos more than taking photos you might want to check out a digital photo frame. These frames display a carousel of your favorite pictures, which can be changed by plugging a USB or memory card into the back of the frame. The 8-inch Nix Advance can show videos, has an integrated alarm clock and a motion sensor means it will power-down when the room is empty.
Sometimes the best gift is the simplest. A nicely printed photo of yourself or your family is always a hit. There are a number of online printing services that will print your photos on a variety of physical products: canvases, cell phone cases, calendars and more. Most of theses services work in similar ways. You visit the website, pick your products, and upload high-resolution images from your computer's hard drive, but the number of options can be overwhelming. We've been very happy with the print quality from Miller's Professional Imaging—who also offer free overnight shipping, for those procrastinators out there.