Photographer reflects on capturing John and Yoko's "Bed-In" when he was only 15 years old
He used a forged press card.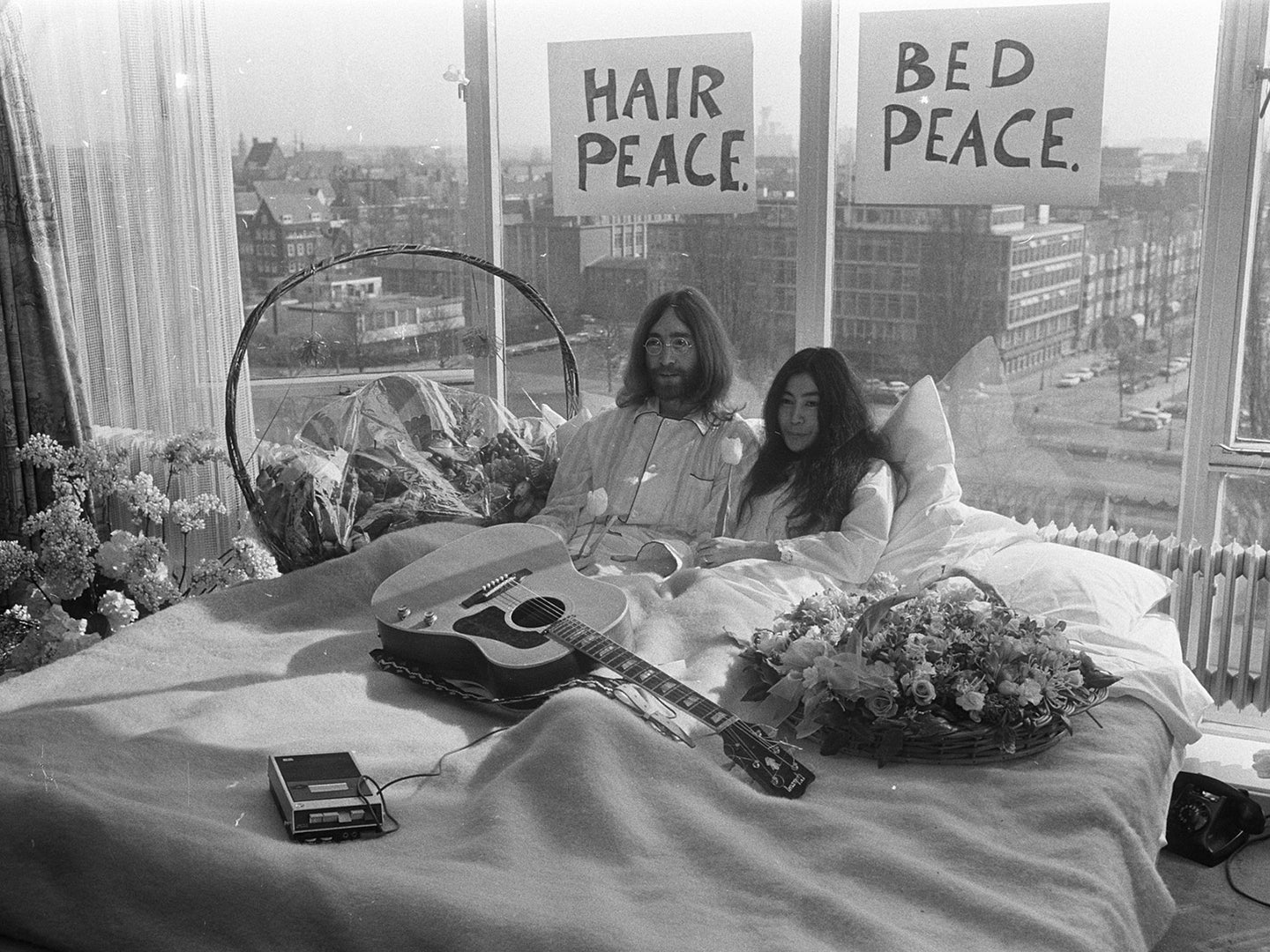 Fifty years ago,while on their honeymoon in Amsterdam, John Lennon and Yoko Ono staged a "Bed-In for Peace" inside room 702 at the Hilton. The couple's non-violent protest lasted for a week and press were invited inside the hotel room from 9 a.m. to 9 p.m. daily. Govert De Roos was only 15 at the time, but managed to make it inside the room despite his age.
"In those days I just had one goal in life, I wanted to be a photographer," De Roos recalls in a new video created by Hilton to celebrate the anniversary of the famous Bed-In. "I thought, I have to get into that room."
De Roos says he actually forged a press card to get inside. "I think the security guys thought, 'okay let him go,'" he says.
The video was created by Hilton to celebrate their upcoming 100th anniversary, but features some interesting footage of the photographer in his studio and some alternate shots of the famous couple in bed.
RELATED: Close encounters with David Bowie in the seventies
Hear De Roos' talk about his experience shooting John and Yoko in the video above.