Nikon D3400 DSLR Camera Review
A full lab test of Nikon's D3400 camera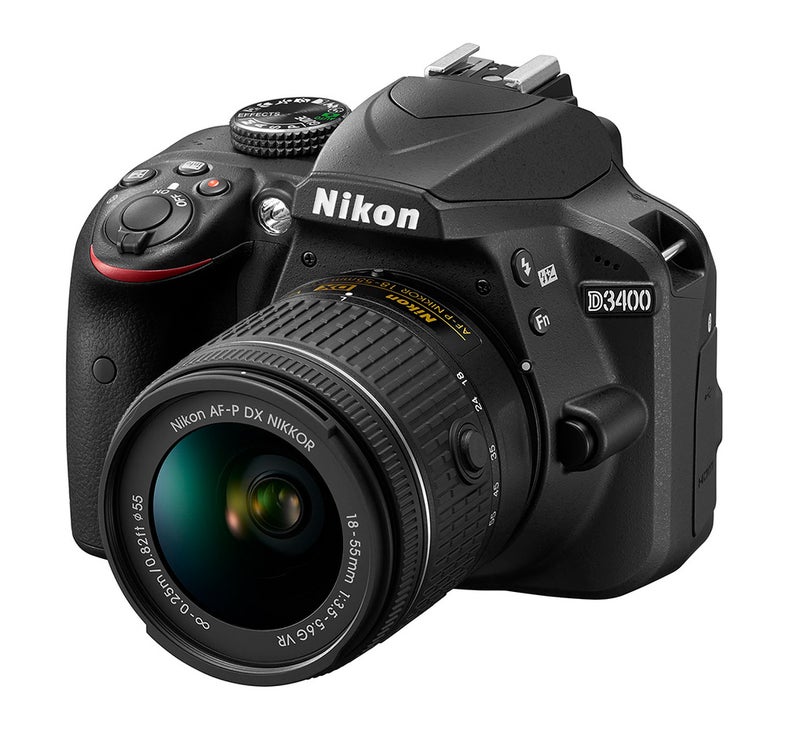 We may earn revenue from the products available on this page and participate in affiliate programs. Learn more ›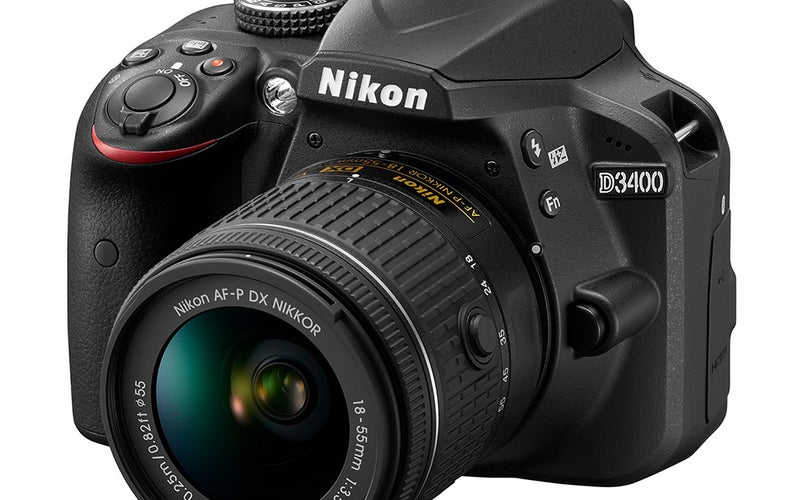 A few years ago Nikon started putting 24MP or higher pixel-count sensors into its DSLRs. At first this hurt their noise performance some, but it also did something else. It ensured that Nikon's entry-level DSLRs would have more resolving power than any smartphone camera, thereby offering a compelling alternative for cellphone shooters in search of better image quality. Along with the other benefits of DSLR shooting, such as a mechanical shutter, more sophisticated metering, numerous lens options, 14-bit RAW capture, and a body design tailored to photography, it makes for a compelling proposition.
The part of the smartphone experience that has been missing from most dedicated cameras, though, is instant image sharing. Nikon's approach with its new D3400 is an always-on Bluetooth connection between the camera and your smart device. You can shoot an image and have a 2MP version of it on your phone in a handful of seconds or a full-size version if you wait just a little bit longer. The downside: There's no Wi-Fi, so you can't use your smartphone to control the camera remotely when capturing images or video.
We ran the D3400 ($647, street, with 18–55mm f/3.5–5.6G AF-P DX Nikkor VR lens) through our series of lab tests and took it out into the field to see if this starter DSLR is a true step up from previous iterations.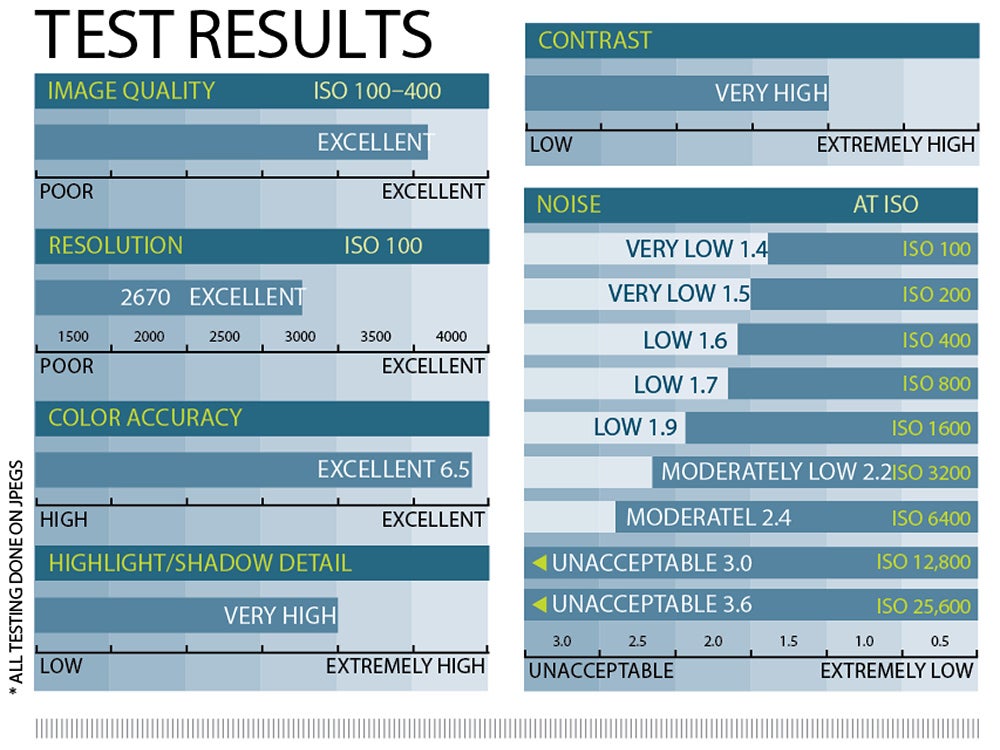 In the Test Lab
As we mentioned in our test of the Nikon D5 and alluded to in our test of the D500, we've seen unusual results when converting Raw images using Nikon's Capture NX-D or View NX-I software that comes with the camera. In the case of the D5 and D500, which were supported by Adobe Camera Raw when we tested them, we used the same procedure that we use for cameras that ship with Lightroom: We processed the Raw images with varying levels of noise reduction and selected the amount of noise reduction to apply in our final test images based on the best tradeoff between low noise and high resolving power. This made for test results that weren't perfectly comparable with previous Nikon cameras, but at least gave a sense of what those cameras can do.
However, the D3400 wasn't yet supported by Adobe by the time this issue went to press and, while Nikon varies the default noise reduction applied, the settings for ISO 100 through ISO 400 yielded results with abnormally high noise. Because of this, we are presenting the test results for the D3400 based on the JPEGs straight out of the camera rather than TIFFs generated from Raw files. This means that you can't directly compare the results we printed for the D3300 and the D3400. We will, however, try to provide some context as to what our results for the D3400 indicate.
The D3400 earned an overall image quality rating of Excellent from its lowest sensitivity of ISO 100 through ISO 400. That's the same overall rating that the D3300 got, but with the D3400's JPEGs the range of its Excellent rating stems from a different source. The D3300's range was limited by its noise score, while the D3400's range is limited by its resolution. With JPEGs capped at 8 bits and subject to compression artifacts, it makes sense to sacrifice some level of image detail and aggressively reduce noise to create cleaner images. This is doubly true if you won't be printing extremely large images and value the ability to shoot and immediately share images captured at higher ISOs.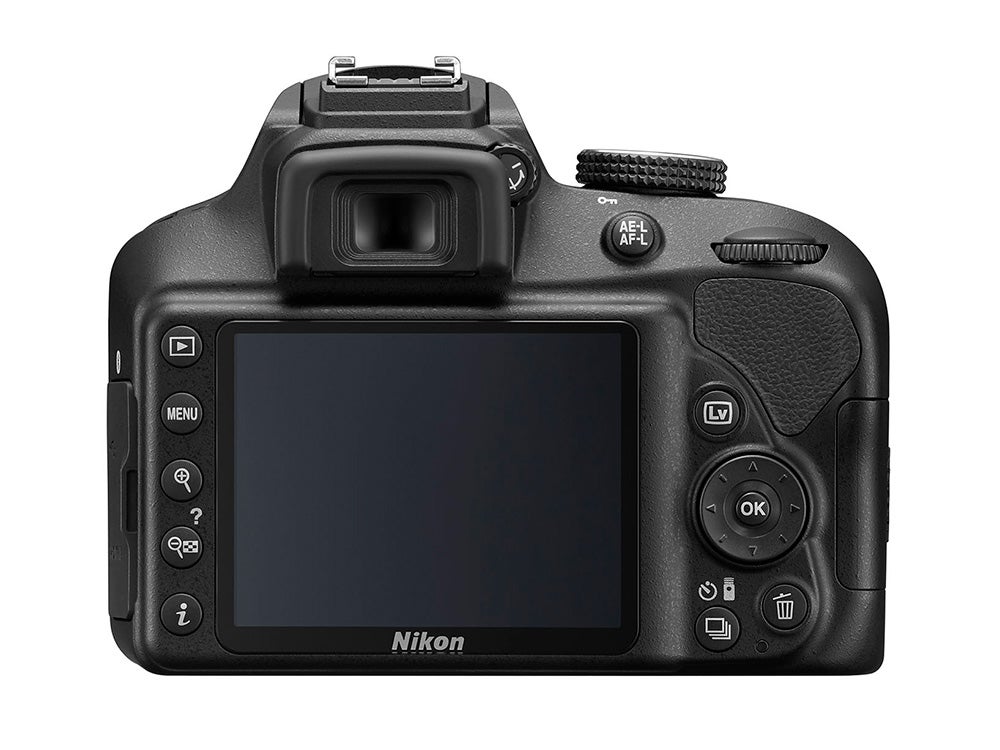 At lower ISOs the D3400's JPEG resolution results remain close to those we saw from the D3300's Raw results. The D3400 earned an Excellent rating with 2670 lines per picture height at ISO 100. At ISO 400 that dropped to 2550 lines—basically the same as the D3300's 2540 lines, though as the sensitivity rises further, the D3300's Raw results outpace the D3400's JPEGs. At ISO 1600 the D3400 captured 2380 lines, while the D3300's Raw results showed 2440. At ISO 6400, D3400 JPEGs yielded 2300 lines compared with the D3300's Raws showing 2420. At both cameras' top sensitivity of ISO 25,600, the D3400 JPEGs pulled in 2140 lines, while the D3300 Raws nabbed 2240. That's just the kind of mild difference that makes us think that with better conversion software (such as ACR), the D3400's Raw results should approach or even surpass the resolving power of the D3300.
In our noise test, the D3400's JPEGs kept to a Low or better rating up to ISO 1600. The D3300's Raw files kept up until that point, while the D3400's JPEGs didn't reach an Unacceptable rating until ISO 12,800. That's convenient if you don't want to heavily edit your images. At the same time, the conservative amount of noise reduction applied to the D3300's Raw images at higher ISOs let the shooter decide how much image detail to trade off to lower noise while benefiting from the 14-bit color depth.
We'll keep an eye out for Adobe Raw support, and you'll be able to find the results for the D3400's Raw files at PopPhoto.com soon afterward. They won't be directly comparable with the D3300's results because they'll be processed with different software, but they will give you a sense for what you can get compared with these JPEG results.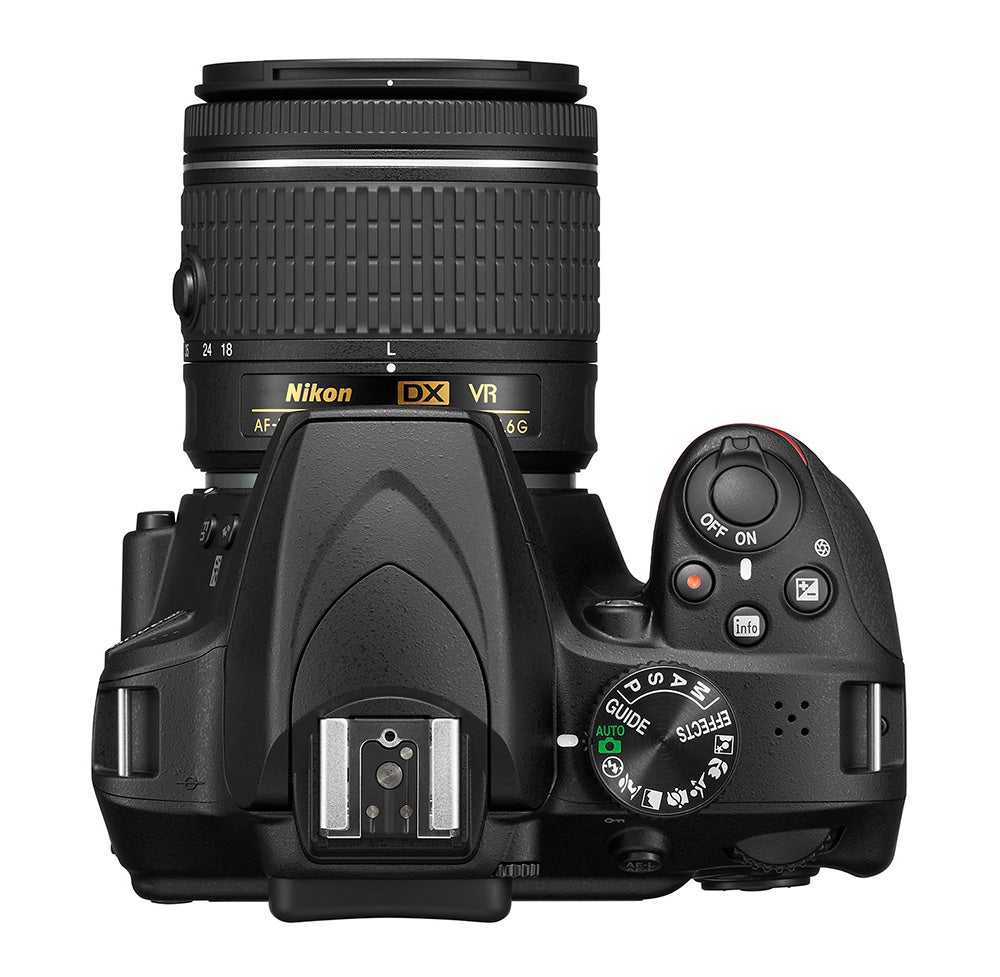 In the Field
In terms of the body design, the D3400 is a tiny bit smaller than the D3300 and has a much longer battery life. The D3400 is rated to provide 1,200 shots per charge, up from its predecessor's 700. Given that battery life on many more affordable interchangeable-lens compact cameras is limited to around 400 shots, this might be a good argument for a camera with a mirror and an optical viewfinder instead of a power-draining electronic viewfinder.
The D3400 doesn't have lots of dedicated control buttons, leaving limited opportunity for customization, but that comes with the entry-level camera territory. We found the body comfortable to use, even if the grip is somewhat small. The entire body is small, which might be one of the things that some shooters like about it.
The camera's burst speed of 5 frames per second is enough to handle a lot of fast-paced situations. While you could get much faster bursts with an expensive pro body, 5 fps still lets you capture most amateur sports events with aplomb.
The 11-point autofocus system is plenty fast, especially in bright light, and does a good job of tracking. A camera with more points more widely distributed throughout the frame will be better equipped to track subjects that move erratically through the scene. That said, those cameras cost much more.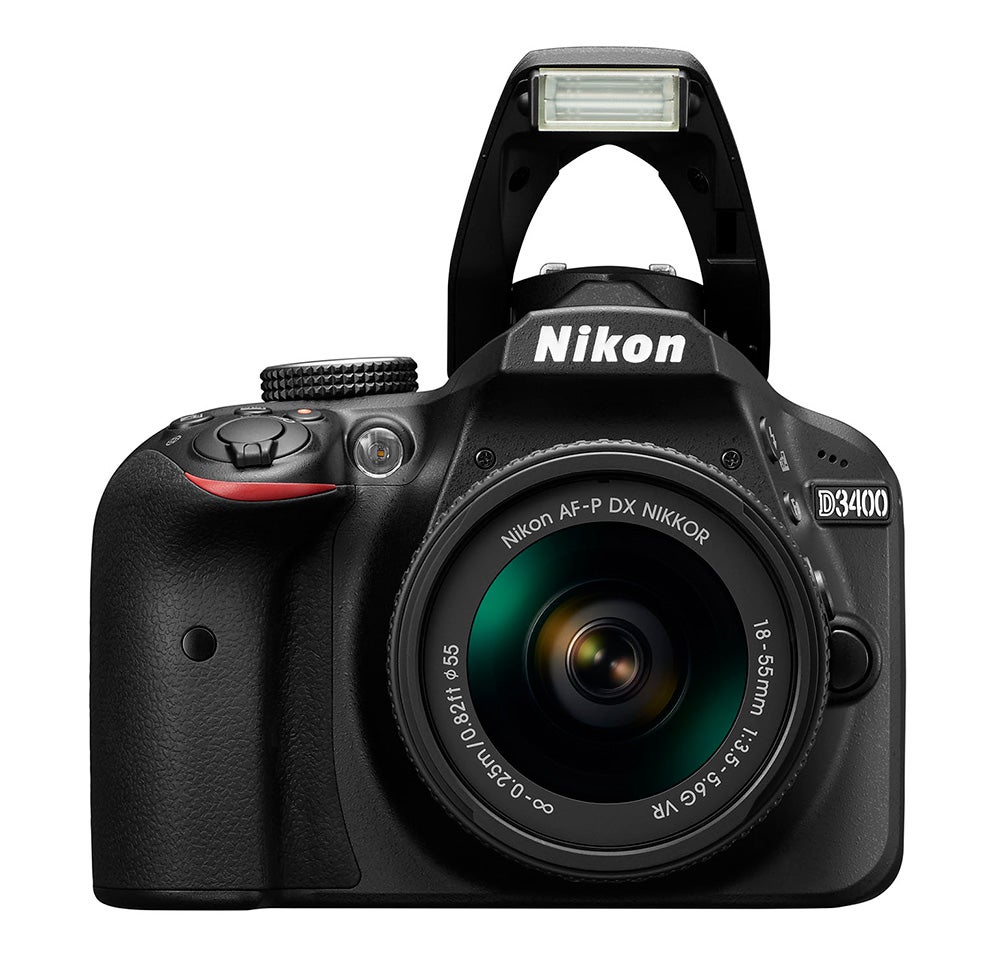 Video showed a great amount of detail and accurate-looking colors with pleasing saturation. You can't record 4K, but that's not a major drawback since many of us still don't have a 4K television or monitor at home yet. At high-def 1080p, the frame rate tops out at 60 fps, but footage is limited to 10-minute clips—again, not a huge hindrance when 10 minutes is a very long shot. Step down to 30 fps and you'll double the time limit.
As mentioned earlier, the D3400 includes Bluetooth for wireless image transfer to a smartphone or other smart device, but it doesn't offer Wi-Fi connectivity. That means you can't control the camera remotely, but it's a nice solution to push images to your phone. If your goal is to shoot with a good camera that puts out JPEGs with relatively low noise and plenty of detail to share online, the D3400 is a solid choice. If you use the option of pushing 2MP versions of your images to your phone, your shot should reach your phone by the time you get it out of your pocket and unlock it. (If you don't lock your phone, you definitely should start.)
The process for the Bluetooth pairing is lengthier and a little more complicated than we expected. (Short story: You'll want to tell the camera to pair before you tell your phone or the two might not properly link up.) The good news is that once you pair the first time, you'll be good to go. Also of note: While Nikon's SnapBridge app wasn't compatible with iPhones when the D3400 was first announced, it was by the time we finished our testing and we used it with an iPhone 6 running the latest OS without any problems.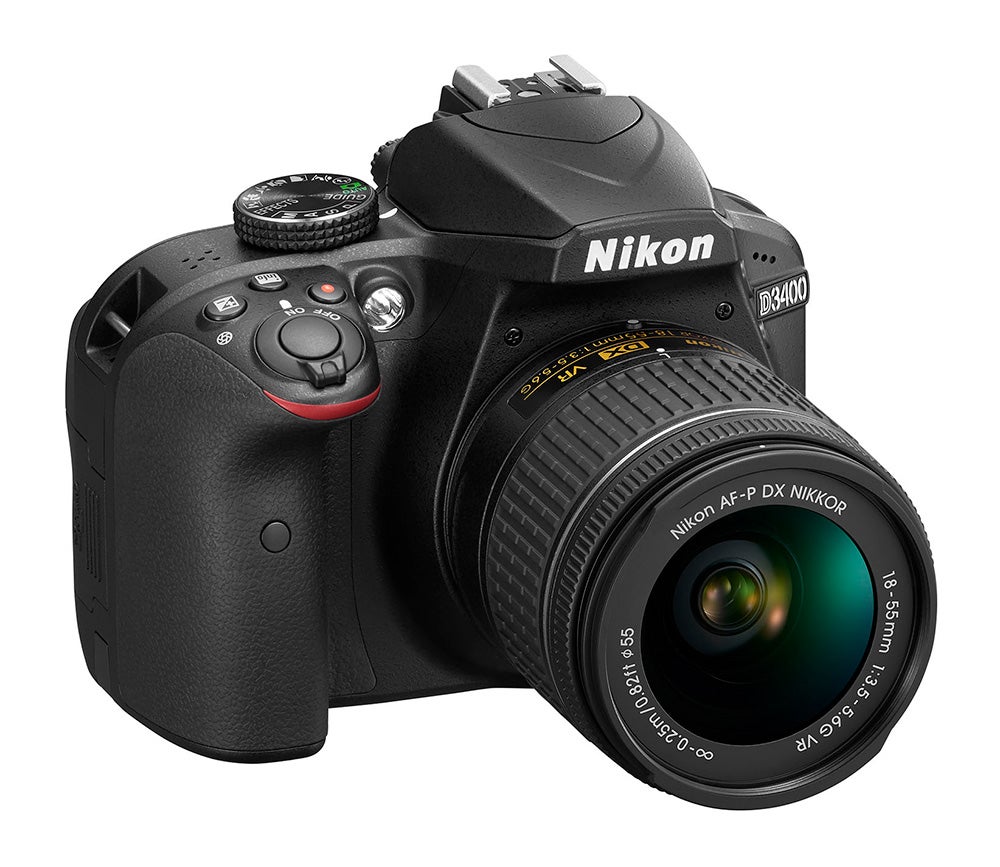 The Bottom Line
Entry-level DSLRs are cheaper and more powerful than they've ever been. Of course, this can be said of most electronics. The Nikon D3400 can handle most of the image making the average person might need, even if you're a parent of a child who excels at sports.
We don't see a lot of reason for a D3300 owner to step up to the D3400 unless the simplicity of the Bluetooth image transfer is that important to you. You'd have to be very sensitive about how fast you can transfer images to your phone for that to make a meaningful difference.
But if you're looking to step up to a DSLR for the first time, don't shy away from the D3400. Nikon has a solid system of lenses and accessories available and there are tons of third-party options available as well. For the price, the D3400 provides plenty of value.
SPECIFICATIONS
| | |
| --- | --- |
| IMAGING: | 24.2MP effective, APS-C (DX format) CMOS sensor captures images at 6000×4000 pixels with 12 bits/color in Raw mode |
| STORAGE: | Single SD/SDHC/SDXC (UHS-I); stores JPEG, NEF Raw, or Raw+JPEG files |
| VIDEO: | Records up to 1920×2160 pixels at 
60 fps in MPEG-4 H.264 MOV format for up to 20 min at highest quality or up to 29 min 59 sec at normal quality; built-in monaural microphone; no stereo microphone input; continuous AF available |
| BURST RATE: | Full-sized JPEGs (Fine mode), 
up to 100 shots at 5 fps; Raw, up to 16 shots at 5 fps (12-bit compressed) |
| AF SYSTEM: | TTL phase-detection with 11 illuminated selectable focus points; single-shot, continuous, 3D Focus tracking; effective from 
–1 to 19 EV |
| LIVE VIEW: | Full-time contrast detection with face priority and full-time servo available |
| SHUTTER SPEEDS: | 1/4000 to 30 sec, plus B (1/3-EV increments); shutter life not rated; flash sync to 1/200 sec |
| METERING: | TTL metering using 420,000-pixel RGB sensor; Matrix (evaluative), centerweighted (75% weight given to 8mm circle in center of frame), and spot (approx. 2.5% of finder at center); range, 0 to 20 EV (at ISO 100) |
| ISO RANGE: | ISO 100–102,400 (in 1- or 1/3-EV steps), expandable to ISO 50–3,276,800 |
| VIEWFINDER: | Fixed eye-level pentamirror |
| LCD: | Fixed 3-in. TFT with 921,000-dot resolution, 11-step brightness adjustment |
| OUTPUT: | Micro Hi-speed USB 2.0, mini-HDMI video, Bluetooth 4.1 |
| BATTERY: | Rechargeable EN-EL14a Li-ion; CIPA rating, 1,200 shots with optical viewfinder |
| SIZE/WEIGHT: | 4.9×3.9×3.0 in., 1.0 lb with SD card and battery |
| STREET PRICE: | $647, with AF-P DX Nikkor 18–55mm f/3.5–5.6G VR lens |