Zoner Photo Studio X update adds better raw processing and drastically expanded lens support
This update to Windows-based editing software Zoner Photo Studio X is a massive one.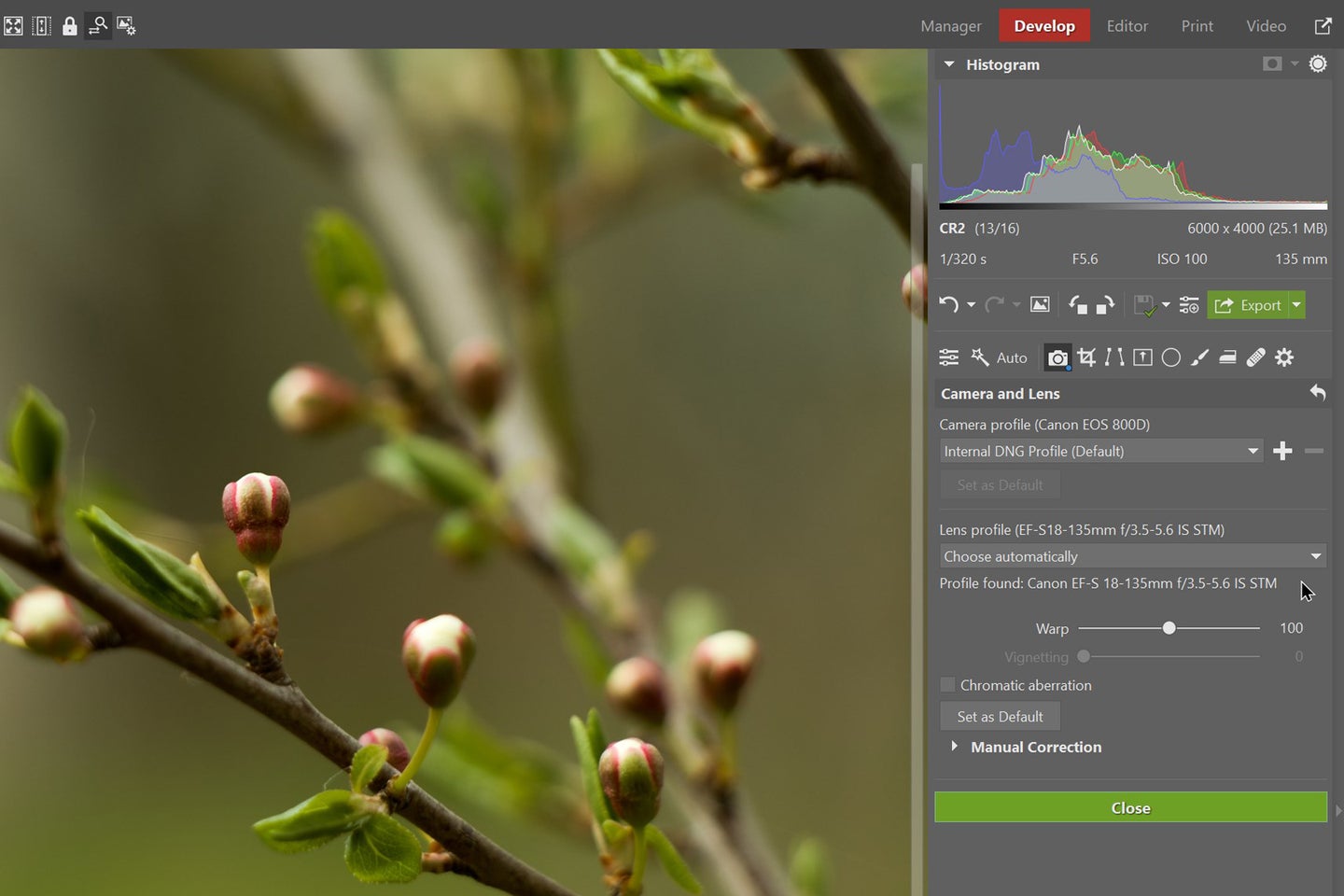 If you're a Windows user and you have hopped off the Adobe software train, you may already be familiar with Zoner Photo Studio X. It's a raw workflow software similar to Lightroom or Capture One, and it just got a big update with some significant improvements over the previous iteration. 
Zoner Photo Studio X costs $5.99 per month or just $59 per year, which is cheaper than most other advanced options on the market at the moment. The new update offers a heap of new improvements, the most notable of which is a drastic uptick in terms of speed. 
According to Zoner, Photo Studio X now processes raw files in roughly half the time of its predecessor. That improvement stems largely from a new method for demosaicing. This speed boost applies across the board when working on raw files. So, they're faster to open, but they're also faster to export and edit.
The other big update comes in the form of support for more than 1,200 new lenses. Lens profiles allow the software to quickly and automatically remedy common lens issues like vignetting and some types of distortion. Applying a lens profile makes quick work of issues that persist when using a single lens. It comes in very handy if you're editing large batches of photos. 

Zoner has improved its editing tools across the board, including more natural-looking grain and better noise management for high-ISO images. The software also now allows for more flexible usage across two monitors. And there are significant upgrades to the program's video editing abilities, so hybrid shooters can stick within a single platform.
Overall, this is a fairly huge update for Zoner Photo Studio X. It was already one of our go-to choices for editing on a Windows machine, but these improvements are very welcome. If you're using Windows 10 or 11, give it a shot and see how it fits your workflow.