The Unistellar Smart Solar Filter allows you to safely look at the sun
The new filter will allow you to view and capture solar eclipses and sun spots through your Unistellar telescope.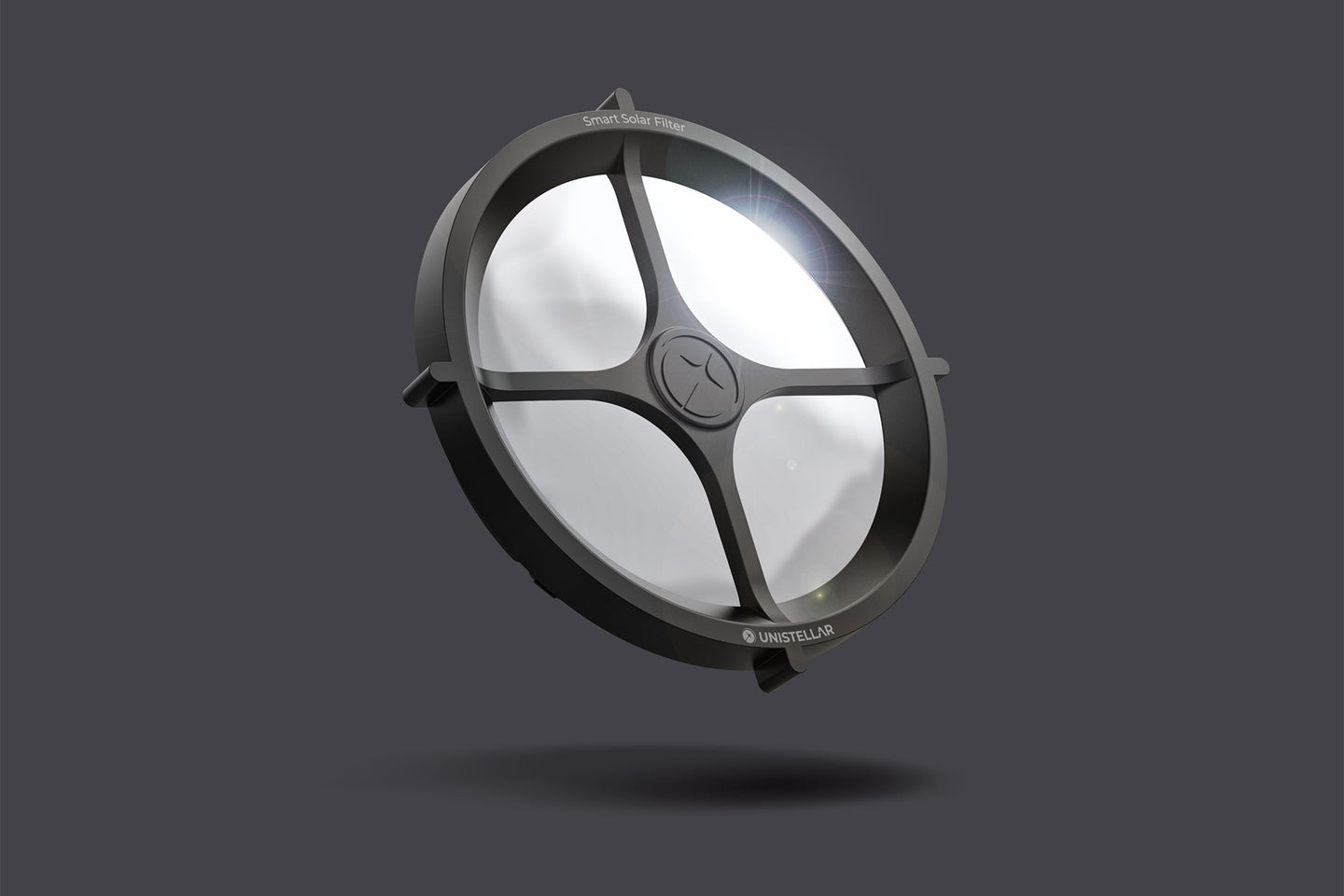 Unistellar has an impressive history full of telescope advancements. For example, earlier this year, it released a telescope that is able to cut through light pollution, allowing for urban stargazing. And now, Unistellar has announced a new way to get up close and personal with our sun. The Unistellar Smart Solar Filter makes it possible to observe the sun without damaging your precious eyeballs or delicate equipment. And, in conjunction with the new filter, the Unistellar app will soon provide access to solar mode, which automates the sun viewing experience.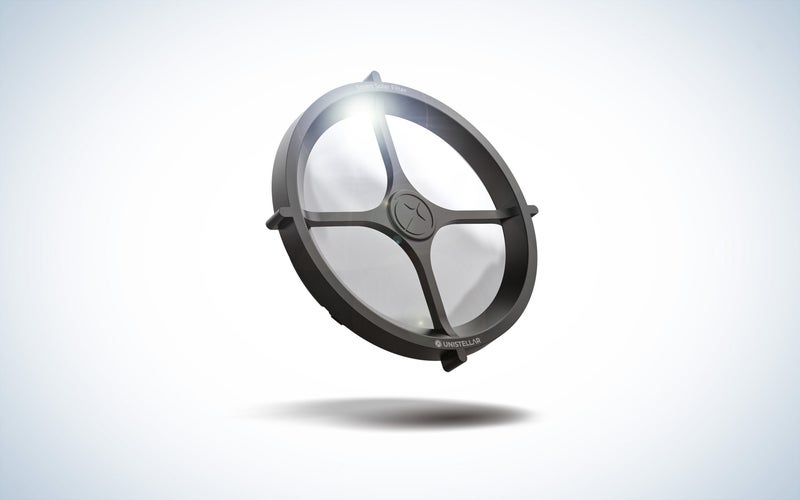 What is the Unistellar Smart Solar Filter?
While it may be tempting to simply point your telescope at the sun and have a look, it can be quite dangerous to do so. That's why it's important to use a special filter that is designed to cut back on how much light is transmitted through the telescope. The Smart Solar Filter does just that. It attaches to the end of the telescope and is compatible with all of Unistellar's smart telescopes, so you can take part in sun viewing no matter which one you have.
The Smar Solar Filter only transmits 1/100,000th of the sun's light, making it safe to view through the telescope's eyepiece. You can also safely gaze at the sun via your phone or tablet using the Unistellar mobile app. And, using the new solar mode in the app, your smart telescope will be able to point toward the sun in less than two minutes. It can then track its motion through the sky, keeping you from constantly adjusting the positioning of your telescope.
The timing of this release is excellent since parts of the Western United States will be treated to the "Ring of Fire", a solar eclipse on October 14th this year. Besides solar eclipses, you'll also be able to view phenomena such as sunspots and faculae. It opens up a lot more possibilities for what you can view, getting you even more out of that expensive piece of equipment.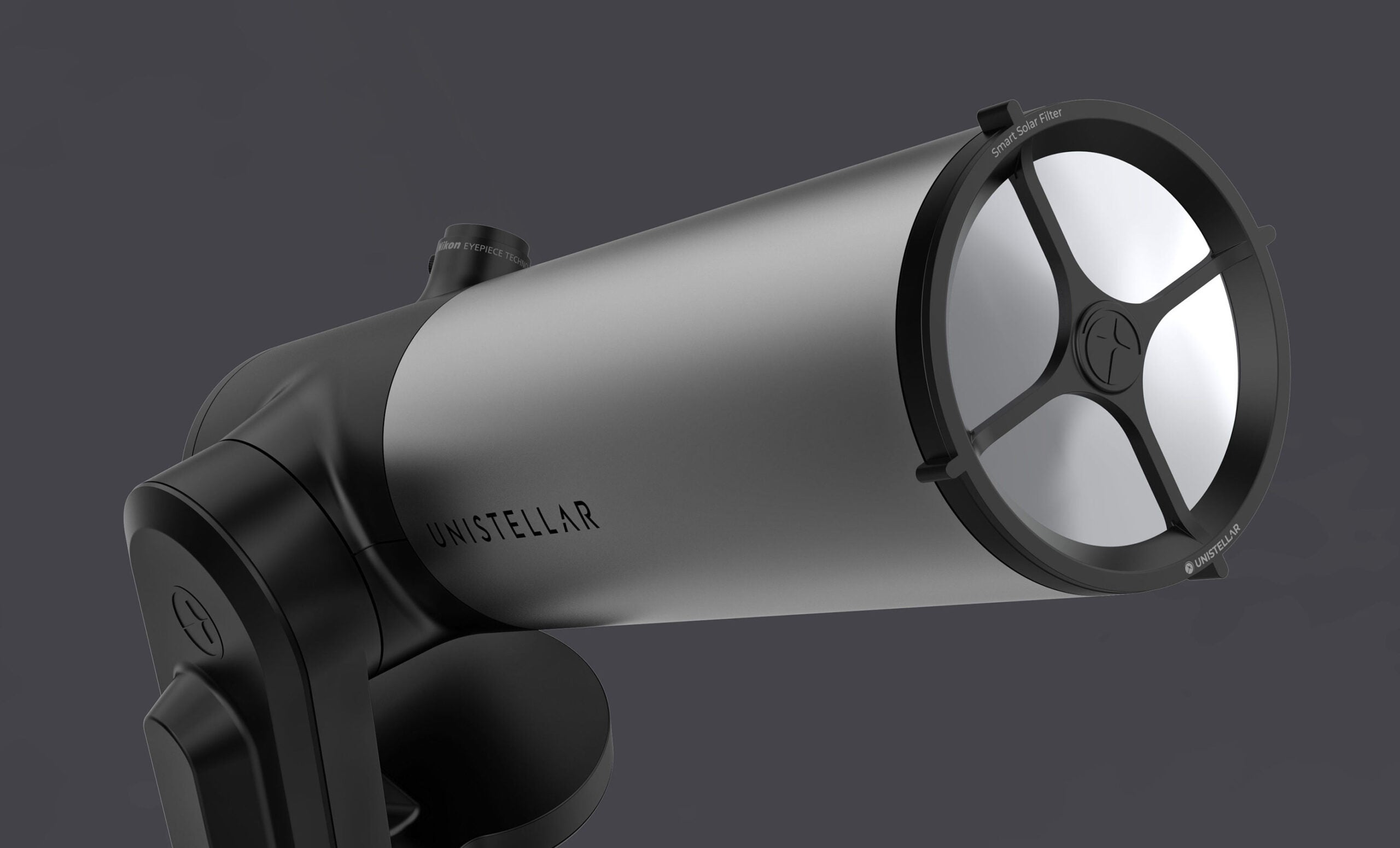 Pricing & availability
The new Smart Solar Filter is available for pre-order as of today and will begin shipping in September, just in time for the eclipse. At $249, it isn't a cheap accessory, but it will keep your eyes safe and open up more possibilities of what you can view with your telescope.