Tamron announces the development of a 35-150mm f/2-2.8 Nikon Z-mount lens
Nikon mirrorless shooters will soon have another third-party option for their cameras.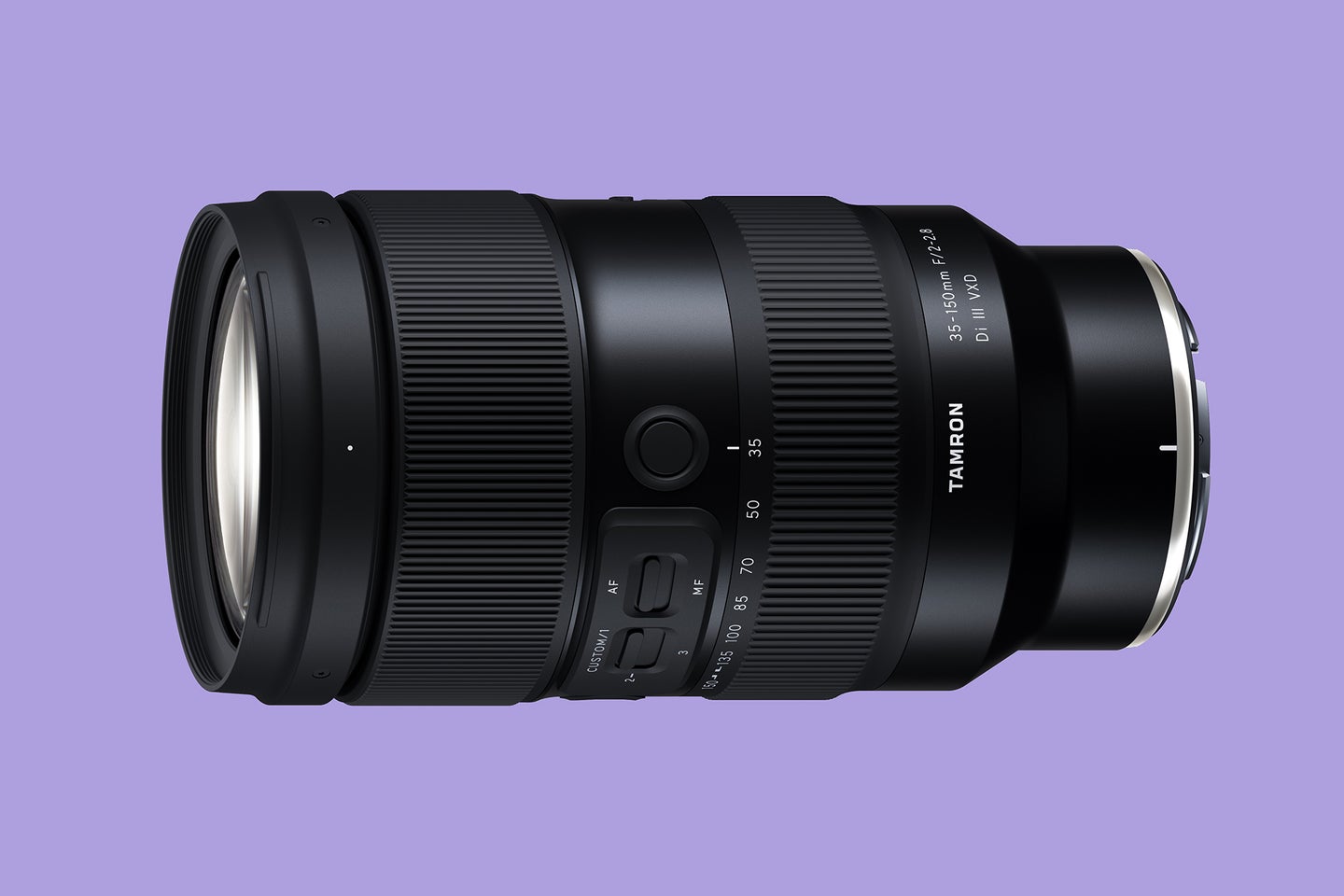 Third-party lenses have been slow to arrive for Nikon mirrorless users. But, lens manufacturer Tamron has announced the development of a new lens for Nikon Z-mount cameras, expanding its offerings for Nikon mirrorless to two lenses. The 35-150mm F/2-2.8 Di III VXD lens offers a massive zoom range, making it a versatile option. This new Tamron lens is still in the development phase, so the company hasn't provided much detail as of yet. But here's what we know at this point.
Tamron 35-150mm f/2-2.8 Di III VXD lens details
Tamron's latest lens offering provides a versatile zoom range that's ideal for a wide range of situations. With coverage on the wide-angle side and long telephoto reach, it should be a do-it-all sort of lens. It would be ideal for travel, as you could take this one lens and cover everything you need to. This zoom range would also be fantastic for wedding photographers, as it could go from wide-angle group photos to dramatic, telephoto headshot portraits without changing lenses.
The maximum aperture of the Tamron 35-150mm isn't constant, but it only ranges from f/2 to f/2.8, which is impressive. The f/2 aperture is the widest available on any zoom lens for Nikon cameras, offering improved lowlight performance and more flexibility with depth of field. And although Tamron didn't specify details, it says that the lens will provide "excellent close-range shooting performance."
Tamron is fitting this 35-150mm f/2-2.8 lens with a VXD (Voice-coil eXtreme-torque Drive) linear motor focus mechanism. It should result in speedy and highly accurate autofocus. And the lens features moisture-resistant construction with a fluorine coating. Tamron also said that the new lens "incorporates a new design in the pursuit of enhanced operability and ergonomic convenience." It didn't provide any additional details about what exactly that means, but we are looking forward to finding out.
Availability
Tamron hasn't provided any details on pricing as of yet. But it specified that the lens will be delivered this fall.