The Sony ZV-E1 is a full-frame mirrorless camera aimed at ambitious creators
A full-frame sensor makes this a very robust content creation tool with lots of helpful features.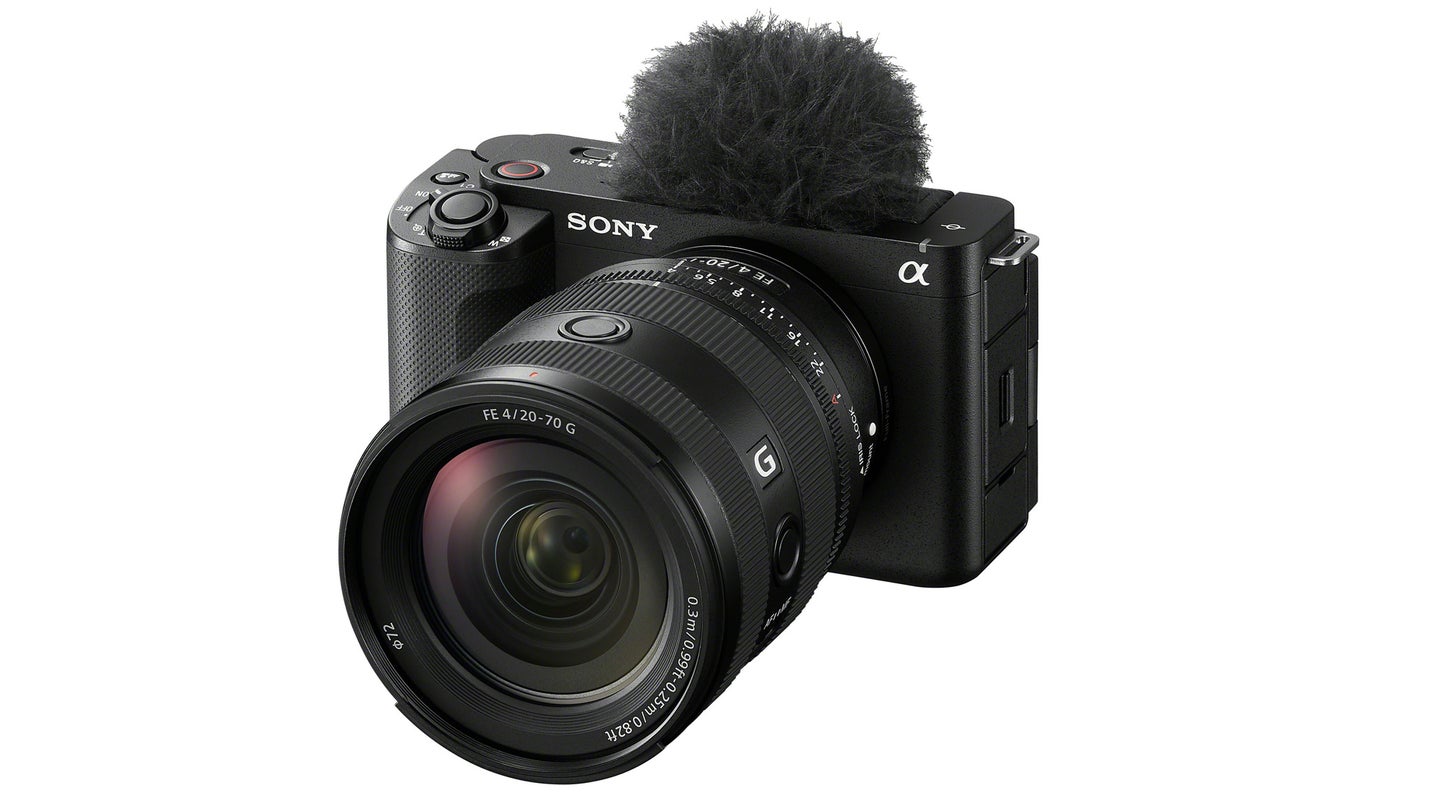 We may earn revenue from the products available on this page and participate in affiliate programs. Learn more ›
Sony has taken aim at the creator market with its ZV-series cameras. Now, with the introduction of the ZV-E1, the company offers a full-frame flagship aimed at more advanced users who want even higher production quality for their creations.
On paper, the ZV-E1's specs should look relatively familiar. The camera offers basically the same full-frame, 12-megapixel, backside-illuminated sensor you'll find in the A7S III or the even more cinema-centric FX-3. So, while this is a true hybrid camera, it's obviously better suited for shooting video than stills. That becomes even more clear when you consider the total lack of a mechanical shutter.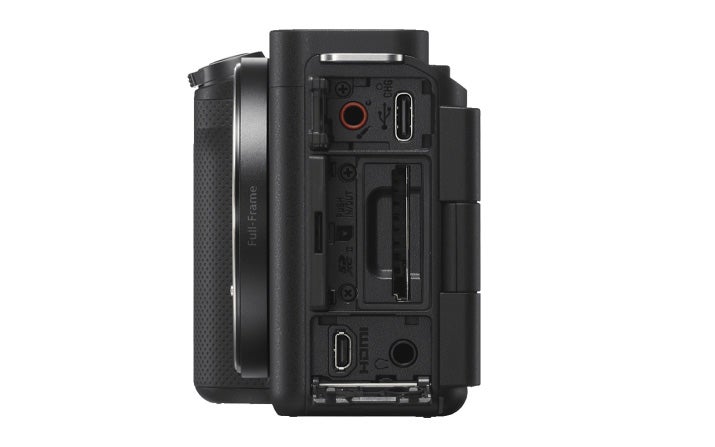 Sony ZV-E1 video specs
At launch, the Sony ZV-E1 will shoot 4K video up to 60 fps or 1080p video up to 120 fps. Sony claims that it will quickly get a firmware update that will bump the top spec to 4K at 120 fps and 1080p at 240 fps. We're very hesitant to recommend someone buy a camera based on a promised update down the road, but Sony says the new features are imminent, and chances are you're not going to be shooting a lot of 4K at 120 fps under typical circumstances anyway.
The sensor offers five-axis stabilization, as well as some more robust stabilizing features. All of the ZV-E1's regular shooting modes use the entire sensor and avoid a crop factor. If you're willing to endure a 1.3x crop factor on your lenses, the camera offers a dynamic stabilization mode that combines optical and digital shake reduction for a more GoPro-like experience. Sony suggests this is an effort to help people who want to forego bringing along a physical gimbal or tripod, but we'll see if it can deliver on that lofty promise.
Design and features
The camera body is relatively similar to the APS-C ZV-E10. The ZV-E1 lacks an electronic viewfinder, but it does add several dedicated buttons for its movie modes. One button automatically turns on the CineVlog mode, which switches the framerate down to 24 fps, flattens the aspect ratio to a cinematic 2.35:1, and records in a relatively low-contrast log format that's handy for editing. Another dedicated button switches between shallow and deep depth of field in a smooth, gradual way for cinematic effect.
An accessory shoe on the top holds things like lights and microphones, but the body will also fit easily into a rig if you want a more robust way to connect pricy gadgets.
AI arrives at the party
Every gadget has AI built into it now, and that's true for this camera as well. The ZV-E1 includes designated AI processing hardware meant to handle some clever features. For instance, it can tell how many people are in the shot and adjust the depth of field accordingly. If one person is talking alone in a frame, it will use a wide aperture for shallow depth of field. If another person enters the frame in the background, the camera will gradually increase the amount of depth of field in the shot in order to make both people look sharp.
This AI hardware also enables Product Showcase mode, which should come in particularly handy for creators on platforms like TikTok. In this mode, the camera will shift its focus to a product in the foreground, even if it still detects a person's face in the frame. So, if you're trying to show off your new Hot Cheetos flavored Oreos or some other viral product, you don't have to fuss around with the camera's focus with your free hand to get things looking right.
How does the ZV-E1 compare to other Sony cameras?
This is a ZV-series camera, but its full-frame sensor gives it a $2,200 price tag, which is considerably more than any of those cameras in the line. At the same time, it's also considerably less than the $3,899 FX3 or the $3,200 A7S III.
Compared to those pro-grade cameras, you will have to make some concessions. For instance, the FX3 has built-in cooling with a fan which allows it to record super-high res video for extended periods of time without overheating. The FX3 can pull down 4K footage at 60 fps for up to 90 minutes, whereas the ZV-E1 is limited to 30. But you can get around limitations like that by adjusting things like bitrate and recording modes.
With the A7S III, the most obvious difference comes in the form of the built-in viewfinder. The A7S III feels much more like a hybrid camera than the ZV-E1 if that's what you're going for.
Both of those more professional cameras also offer a pair of memory card slots, while the ZV-E1 only offers a single UHS-II SD slot.
Sony ZV-E1 price and shipping details
As mentioned before, the ZV-E1 will start shipping in April for $2,200 on its own or $2,500 with the 28-60mm kit zoom lens. It will be available in either white or black as well. This is a very interesting camera that occupies a gap in the Sony lineup. The full-frame sensor will represent a noticeable image quality upgrade from the other ZV-series cameras without requiring the financial leap into a more pro-grade rig. We're looking forward to trying the new camera out and becoming very famous on TikTok in the process.