New gear: Sony a7C II and a7C R full-frame mirrorless cameras
The a7C II and a7C R share many features with only slight differences between the two models.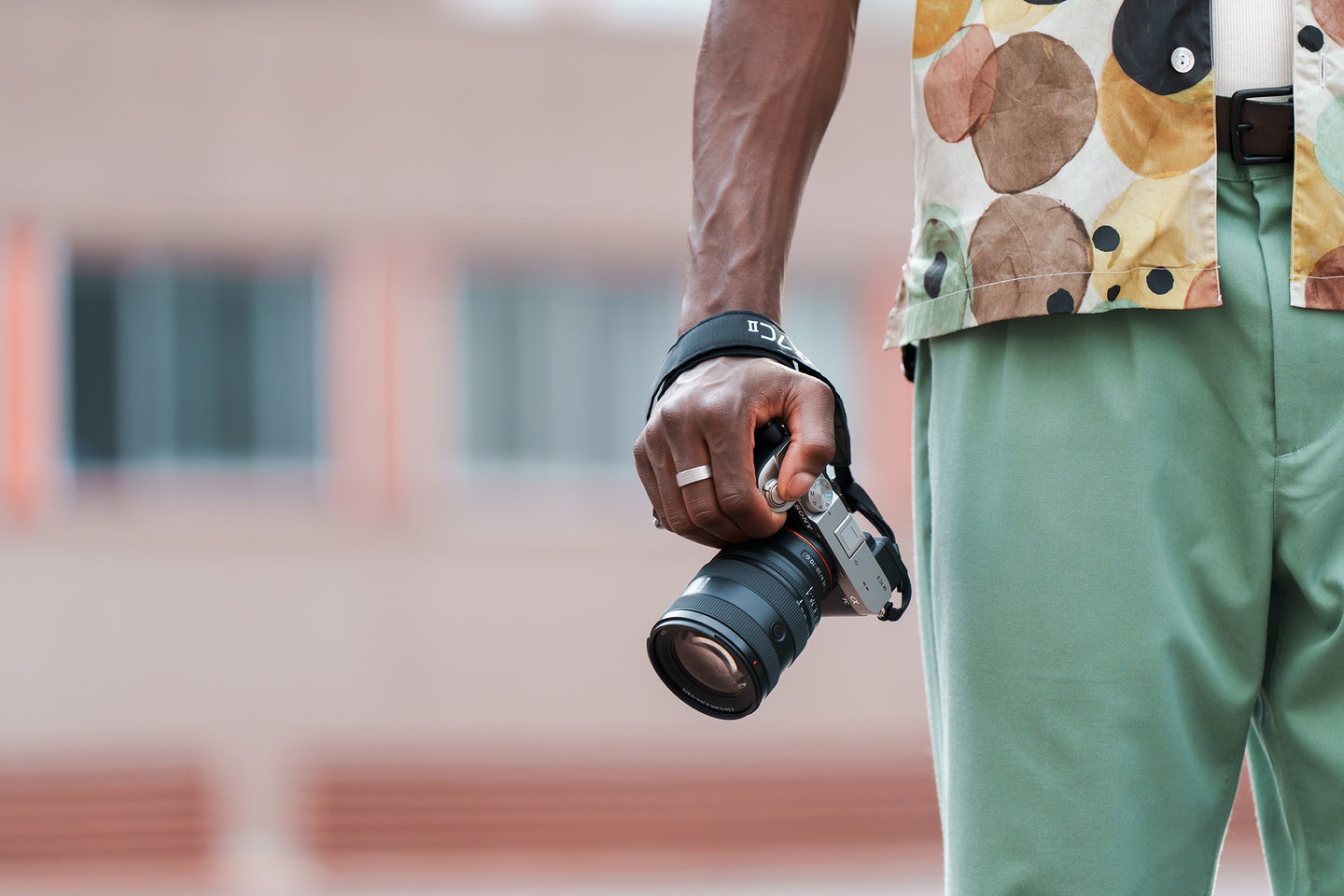 Imaging powerhouse Sony has decided to go all in and announce two cameras and a lens at once. The cameras expand the Alpha 7C series, moving the line from a single, do-it-all, full-frame camera to two options with slightly different purposes. Both cameras take advantage of tech from a7 IV and a7R IV, resulting in advanced features in highly compact bodies. The a7C II continues the legacy of the original, with the most notable upgrades being the 33-megapixel sensor and BIONZ XR image processor. The new a7CR shares many of the same features and specs as the a7C II but boasts a 61-megapixel sensor for high-resolution images. Here's what we know about the cameras so far.
Sony a7C II at a glance
4.88 x 2.8 x 2.5 inches
Weighs 1.1 pounds
Full-frame 33-megapixel, back-illuminated sensor
10 fps continuous shooting with AF/AE tracking
4K 30p video oversampled from 7K
Built around an advanced AI-processing unit for improved autofocus abilities
Built-in image stabilization with 7 stops of correction
Sony a7C R at a glance
5 x 2.87 x 2.5 inches
Weighs 1.1 pounds
Full-frame 61-megapixel, back-illuminated sensor
Dedicated AI-processing unit for advanced subject recognition
Built-in image stabilization with 7 stops of correction
Pixel Shift Multi Shooting for even higher resolution stills
4K 60p video
Up to 8 fps with AF/AE
Comes with the GP-X2 grip extension
Sony Alpha 7C II details
The original a7C—released roughly three years ago—has been a very popular camera thanks to its excellent image and video performance and full-frame sensor. It utilized much of the same tech as the larger a7 III but did so in a much smaller body. The camera was an ideal choice for travel and street photography because of its highly compact size. The a7C II continues that tradition, and borrows many of the features from the a7 IV.
a7c II build & design
Expectedly, the a7C II keeps its diminutive form. It measures 4.88 by 2.8 by 2.5 inches and weighs just 1.1 pounds. Sony bumped the sensor from 24.2 megapixels to 33 megapixels in this second edition, which is back-illuminated. And it updated to the latest BIONZ XR image processing engine for high imaging performance across the board.
There is a 2.36 million-dot (approx.) XGA OLED electronic viewfinder, which is the same as the a7C. The magnification has increased from 0.59x to 0.7x, however. There's a vari-angle LCD with 1.03 million dots and touchscreen capabilities. And Sony built the camera with a dust and moisture resistant design for better durability.
Video performance
As a more compact version of the a7 IV, the a7C II offers robust video features. That includes 4K 30p video with 7K oversampling or 4K 60p video as well. It is equipped with S-Log3 for 12 stops of dynamic range, allowing for more gradation even in scenes with heavy contrast. You can record with LUTs in camera or take advantage of S-Cinetone for a cinematic look right out of the camera without any additional post-processing. And it offers Active Mode image stabilization for smoother handheld shooting.
Improved autofocus abilities
As we've come to expect from camera releases, Sony promises improved autofocus abilities. Sony built the a7C II with the same AI-processing unit as the a7R V for more advanced subject recognition. It enables Real-time Recognition AF and utilizes "human-pose estimation technology" to track a subject with very high accuracy. The camera also expands the existing tracking possibilities from just people and animals to birds, insects, cars, trains, and airplanes.
The a7C II uses 759 phase detection autofocus points that cover 94 percent of the image area when shooting still. That means it can recognize the subject even when they are only taking up a small area of the frame. Thanks to the latest AF algorithms, the camera can achieve high AF precision down to EV -4.0, improving low-light performance. There is a Focus Priority mode that enables more reliable autofocus in those situations or when using a smaller aperture.
Pricing & availability
The Sony a7C II will be available this fall in black or silver for $2,198 for the body only. You can also purchase a kit with the 28-60mm lens for $2,498. It will be available for preorder beginning August 30 at 10 am Eastern.
Sony Alpha 7C R details
The a7C R is a brand new camera, but follows the same formula as the a7C II. It is essentially an a7R V in a tiny body. In fact, Sony says that it is 29 percent lighter with approximately 53 percent less volume than the a7R V. The a7C R shares most of the features and specs as the a7C II, though it offers a higher resolution of 61 megapixels, giving it an edge for still photography. Should you want even more resolution, you can use the Pixel Shift Multi Shooting which takes multiple images and combines them on a computer for ultra-high resolution results.
The a7C R comes with the grip extension GP-X2 for better ergonomics when holding the camera for a long time or using heavy lenses. The grip is $159.99 on its own, and does not come with the a7C II. To help obtain sharp images, it is equipped with seven-step optical five-axis in-body image stabilization, which can detect and correct blurring down to the individual pixel level.
Video performance
The a7C R shares most of the same video features as the a7C II. The main exception is that 4K footage is oversampled from 6K instead of 7K. But it still offers S-Log3, the ability to import LUTs when shooting in Log mode, S-Cinetone, Active Mode stabilization, and more.
Pricing & availability
The a7C R will be available this fall in black or silver for $2,998 for the body only. Preorders will begin on August 30 at 10 am Eastern. At this point, Sony is not offering any kit versions of this camera, so you'll have to buy a lens separately.