Sony's 2TB CFexpress memory card costs as much as some cameras
The new Sony CEA-M Series TOUGH 1920GB CFexpress Type-A card offers a lot of storage, but it comes at a price.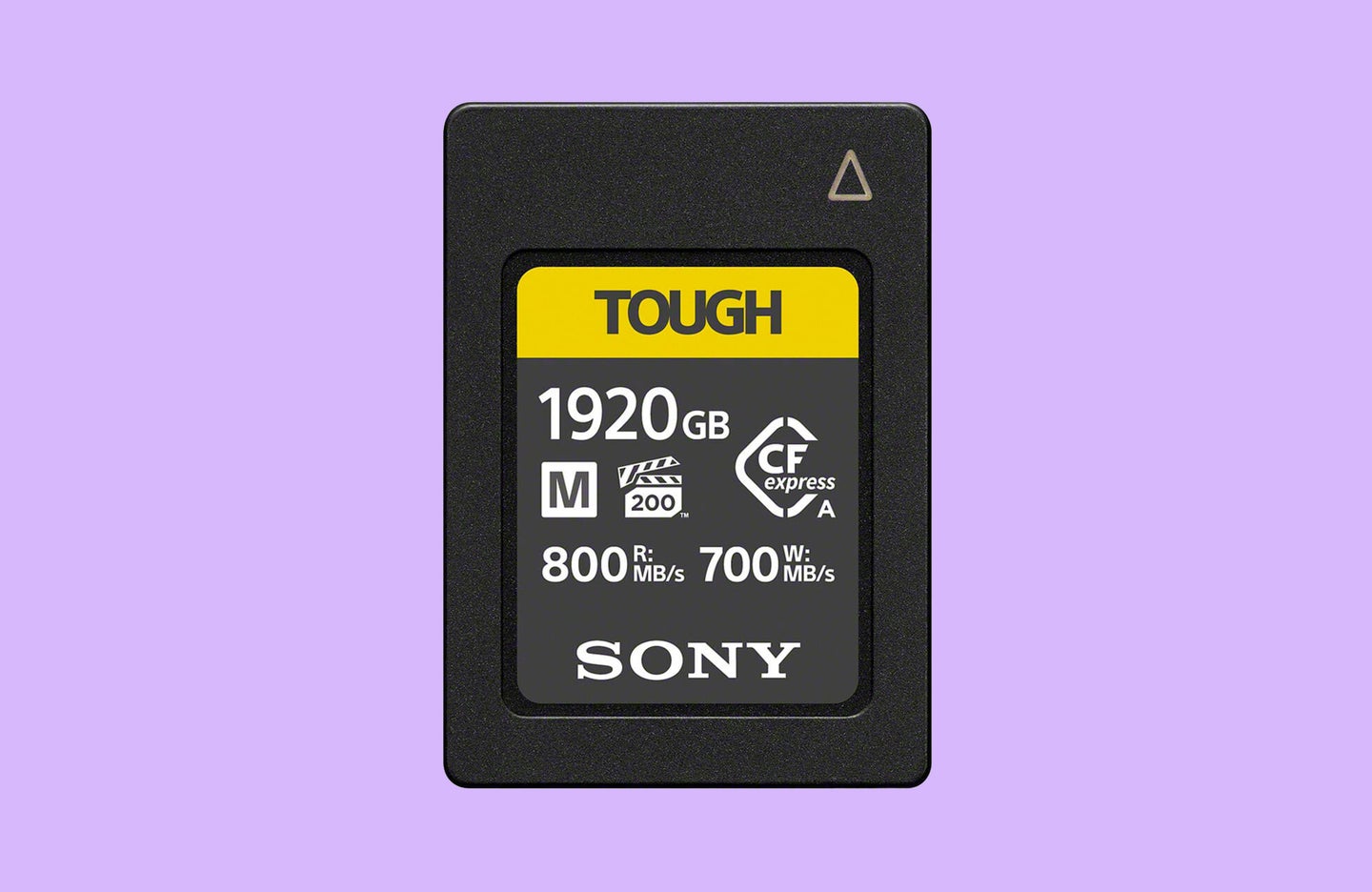 It's no secret that memory cards keep getting larger and larger in capacity. At the start of the year, Lexar announced a two-terabyte CFexpress Type B card, which is the largest of that class. Anglebird's one-terabyte card, which was also released earlier this year, was the highest capacity for CFexpress Type A. That is, until now. Sony has announced a new CFexpress Type A card with 1920GB—nearly two full terabytes—of storage. That's almost double the previous max capacity. It also announced a 960GB card at the same time, both of which fall in the TOUGH line of cards. While the large storage may be nice, the Sony CEA-M Series TOUGH 1920GB CFexpress Type-A card commands a jaw-dropping $1,400 price.
Sony CEA-M Series TOUGH 1920GB & 960GB CFexpress Type A details
Sony's TOUGH memory cards are, as the name explains, rugged and durable cards. They feature an IP57 rating, making them dust and water-resistant. Sony says the cards are 10 times stronger than the CFexpress Type A standard. They are rigidity tested to 150 newtons of force, so you don't have to worry about them bending or snapping, and can survive falls up to 24.6 feet. Plus, they can handle extreme temperatures, X-rays, electrostatic environments, and intense UV light.
It's clear that the focus of the new cards—especially the 1920GB version—is capacity. Both the 1920GB and 960GB versions offer up to 800MB/s read, and 700MB/s write speeds. That's slightly slower than the Angelbird card, which provides max speeds of 820 MB/s read and 730 MB/s write.
The Sony cards carry the Video Performance Guarantee (VPG) 200, which means that they should offer stable recording at 200 MB/s. That's interesting since the lower-tier CEA-G Series cards offer minimum sustained write speeds of 400 MB/s. You'll have to choose whether you want durability and capacity (the CEA-M series), or speed (CEA-G Series).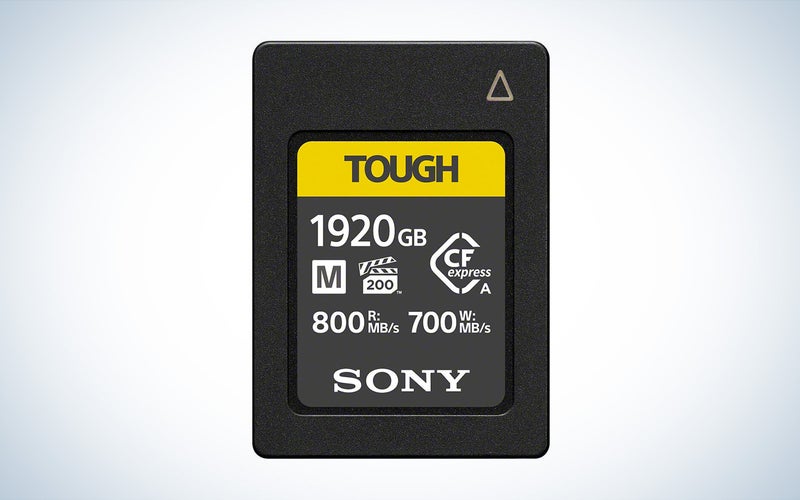 Sony CFexpress Type A 1920GB & 960GB pricing & availability
Should you have the cash and want the largest capacity card possible, the Sony CEA-M Series TOUGH CFexpress Type A cards are both available for preorder today. The 960GB card will cost you $780, while the larger 1920GB capacity is priced at $1,400. They will ship on June 19th.