Ricoh's special edition GR III camera introduces a new film emulation mode
The aesthetic upgrade also includes a few new technical features.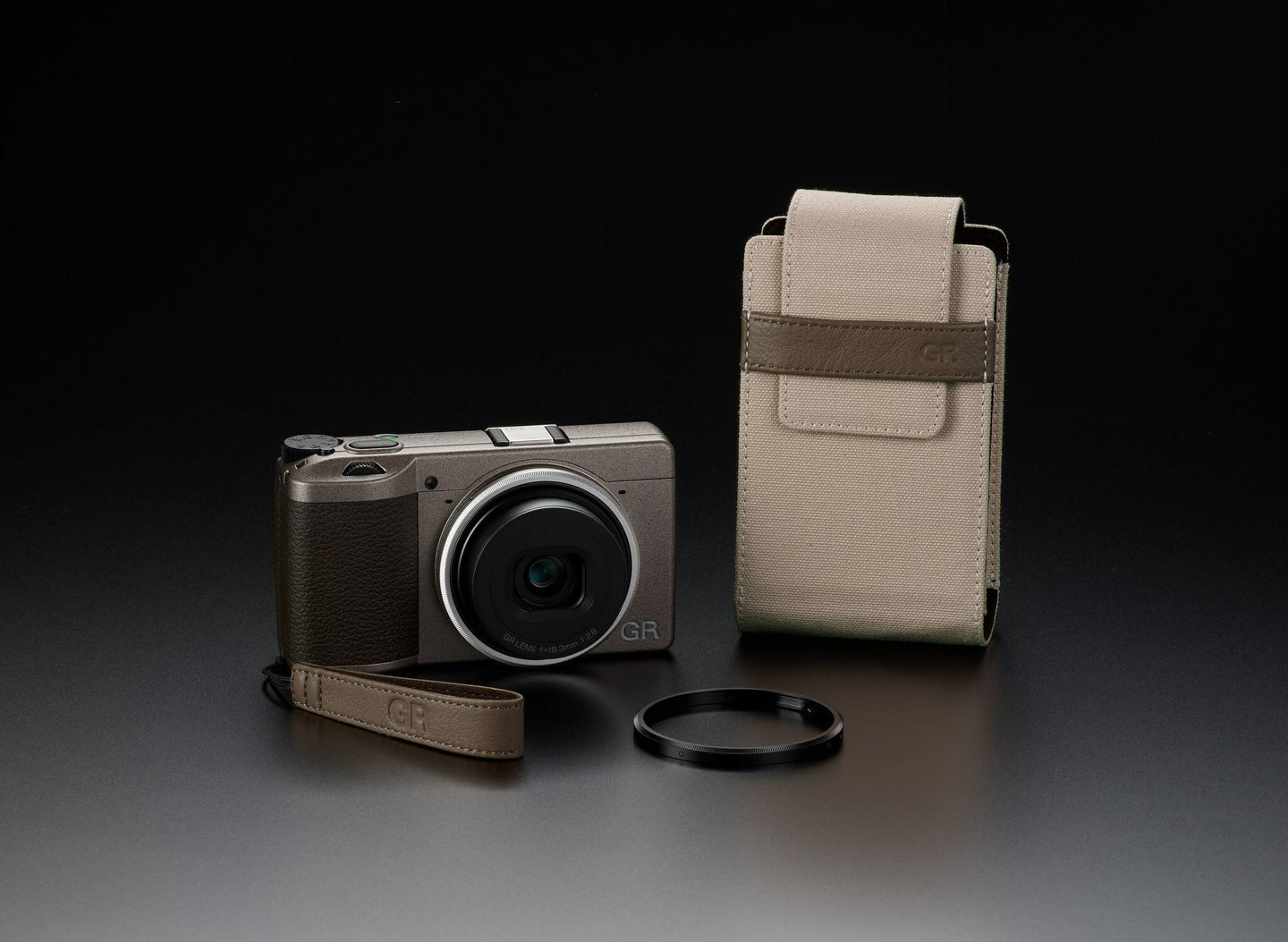 We may earn revenue from the products available on this page and participate in affiliate programs. Learn more ›
We really like the Ricoh GR III digital compact camera family, but that shouldn't come as a surprise. We've been fans of the GR line all the way back since its days as an undeniably hip and high-performance film camera. Now, Ricoh has announced a new special edition of the GR III called the Diary Edition. In addition to its aesthetic updates, Ricoh has used the camera as a chance to debut some new features that will also come to the GR III and GR IIIx models via firmware updates down the line.
Ricoh GR III style makeover
The new GR III Diary Edition stands out from the stock model thanks to its new warm gray color. It's reminiscent of the wonderful old Contax camera bodies, which wore a similar hue. We have already seen it in blue, but now Ricoh is going for a more retro look.
You can buy the camera on its own in the spring of 2023. Ricoh hasn't offered a price for just the camera (though the regular version costs roughly $999). The company also offers a $1,149 Ricoh GR III Diary Edition Special Limited Kit. That package includes a leather hand strap, a silver ring cap, a silver hot shoe cover, and a rather smart-looking case made of undyed sailcloth. The leather belt across the sailcloth case is the exact same material as the hand strap, so the whole package matches nicely.
New photography features
Beyond the upgraded exterior, the GR III Diary Edition is the first in the line to introduce a new negative film emulation setting. According to the press release, "based on the visual effects possible only with negative film, this mode produces an exquisite balance between rich colors and the uniquely discolored prints resulting from using negative film." We've seen this kind of effect fall flat before, but we have seen other manufacturers succeed with it. Fujifilm's film emulation modes, for instance, are actually pretty great and worth using.
Additionally, when you turn the camera off, the screen will now display how many photos you've taken in a given day, as well as the total number of photos taken and the firmware version.
Both of these features will make their way to the standard GR III and GR IIIx models via firmware update sometime this year. But, if you want one of the fancy limited edition GR III Diary Edition bundles, you'll want to jump on them fast since the company is only selling 2,000 total directly from its own site.