Grab a Polaroid camera for up to 22 percent off
You can save on Polaroid cameras, printers, accessories, and speakers.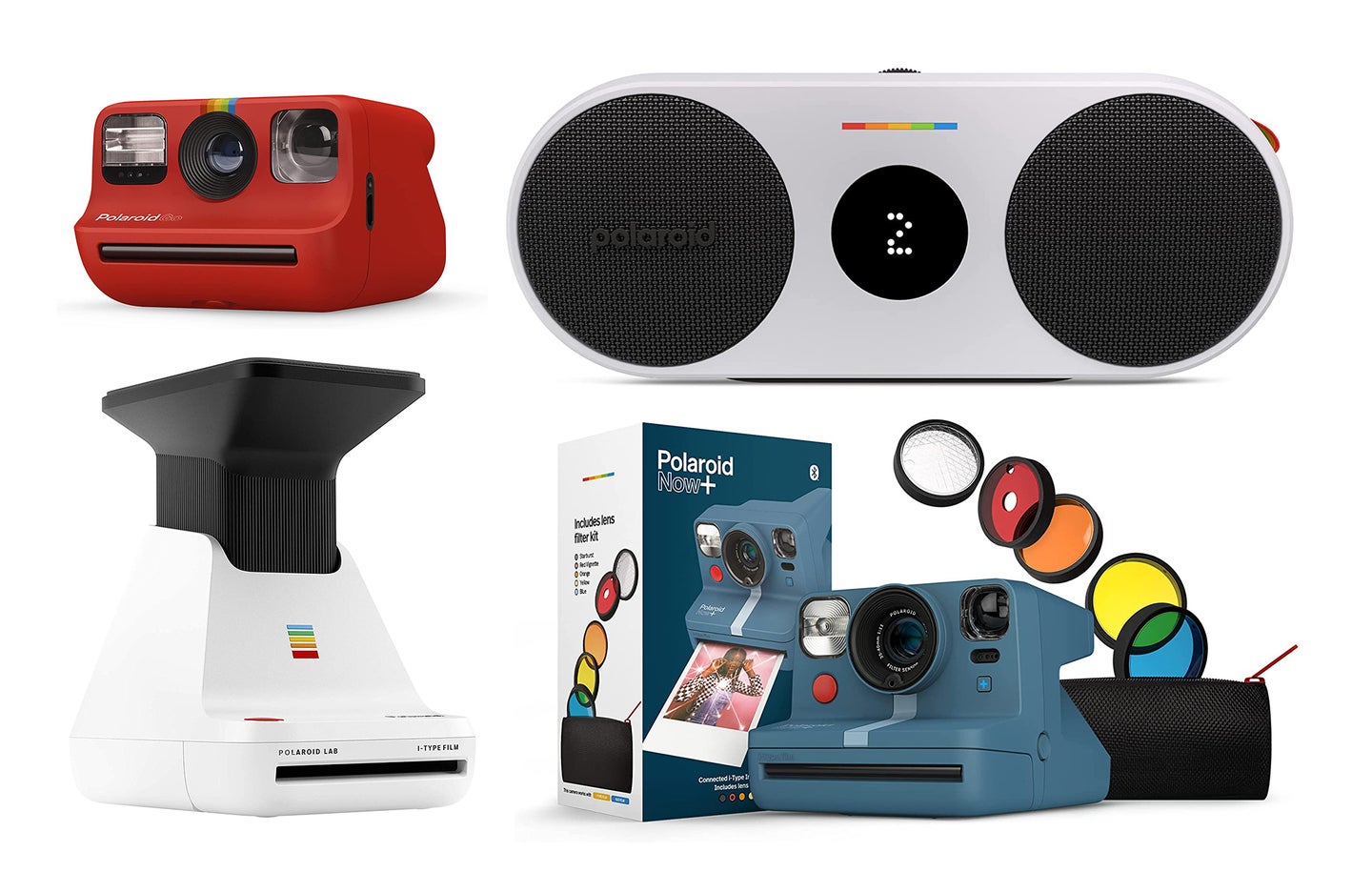 Polaroids aren't just a thing of the past. The company has made a few very modern, fun cameras in recent years. And right now, you can save on a variety of Polaroid cameras, photo printers, camera accessories, and even Bluetooth speakers. It's great timing for such a sale since spring and summer are the perfect seasons for taking Polaroids. The world is more colorful, there's more daylight, and the warm temperatures are ideal conditions for developing instant film. If you've been wanting to jump into the world of instant photography, now is a great time to do so.
The Polaroid Now+ is a uniquely modern instant camera. You can use it like a classic point-and-shoot instant camera thanks to the automatic focus, exposure, and flash. Or, pair it with the Polaroid app using Bluetooth connectivity to access a long list of creative options and manual controls. Using the app, you can easily create double exposures, play with light painting, set a self-timer, or even take full manual control of the camera's settings. It's a camera that allows for—and encourages—a lot of creativity. I've just started using one for a review coming soon, and it truly feels like the sky is the limit with this thing.
You likely don't think of speakers when you think of Polaroid, but the instant camera company has also started to make a range of portable Bluetooth speakers that are fun and unique. And the black and white version of its P2 speaker is 82 percent off. If you've been looking for a speaker for your summer pool parties or BBQs, this deal is one you'll want to take advantage of. I've been using one for a few months, and it puts out quality sound from the stylish body. And you can pair it with another P2 speaker for Dual Stereo Pairing for even better sound, so why not pick up two while you're at it?
More Polaroid deals
Cameras
Accessories
Speakers