The new Pentax film camera will be a fixed-lens compact with a manual film advance lever
It already sounds like a weird, wonderful little camera.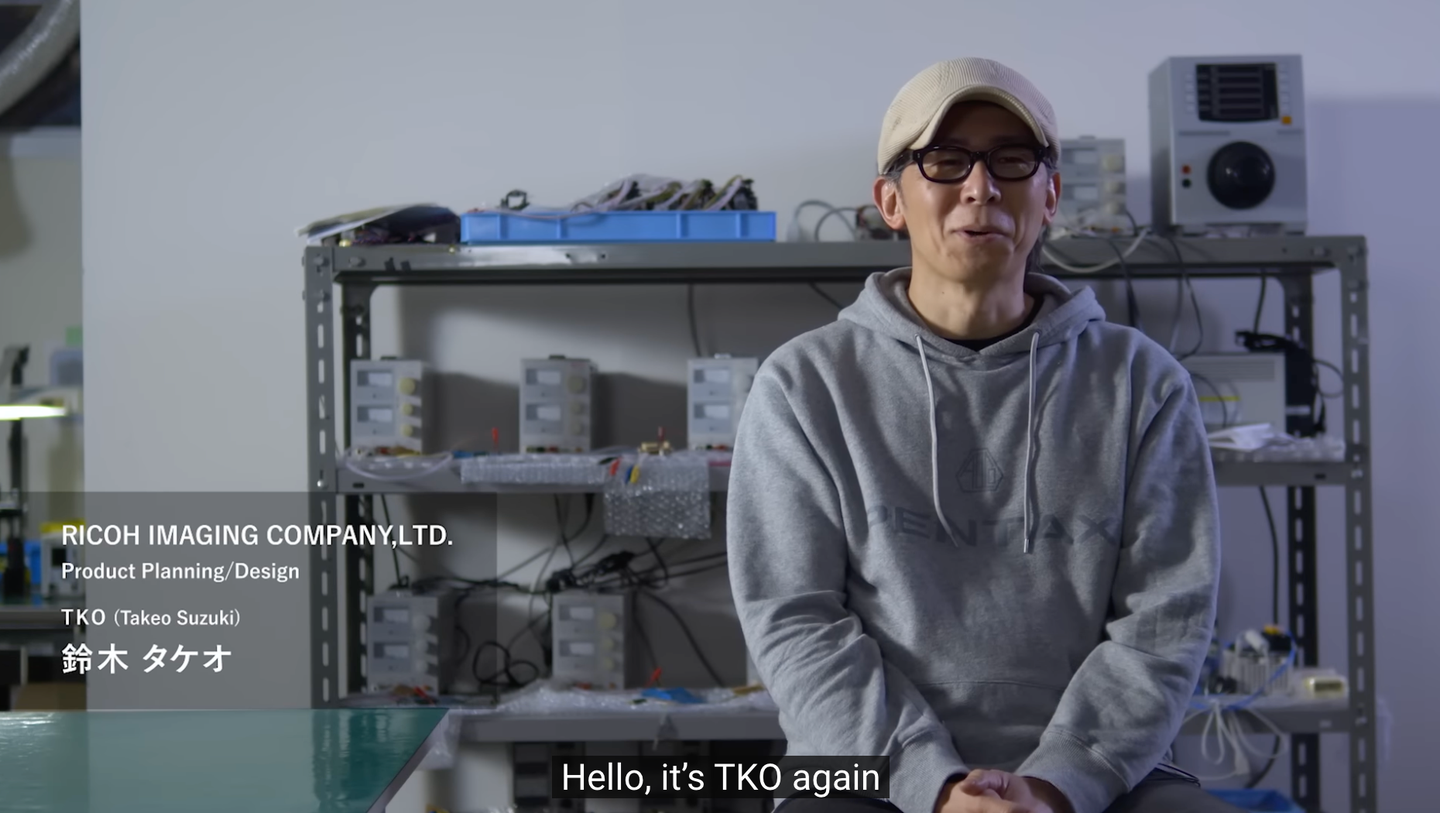 In late 2022, Pentax announced its plans to develop brand-new film cameras for the first time in several decades. It's an ambitious idea that has the film photography community (myself included) fairly excited. After all, Pentax is responsible for some of the best film cameras ever made, including the gloriously chunky Pentax 67 and the un-killable Pentax K-1000 35mm SLR. Now, Pentax has released a new video with more details about its new film camera, and it sounds very promising.
In the video, Pentax designer TKO lays out some crucial details about the new camera. We now know that it will be a fixed-lens compact without zoom. That's very promising as the old fixed-lens compacts like the Contax T-series and the Olympus Stylus compacts offer some of the smallest, sharpest lenses ever produced. Compact zooms typically offer woefully slow maximum apertures once you start zooming to the long end of the range, mostly as a function of their small size. A fixed, fast 28mm or 35mm option sounds fantastic.
The other bit of information reveals that, despite its compact form factor, the new Pentax film camera will have an SLR-style manual film advance lever. That's somewhat unique compared to the old standards since even manual compacts like the popular Olympus XA manual focus rangefinder compact relied on a winding knob instead of a lever. Fixed-lens cameras with manual advance levers typically embraced the rangefinder design like the Olympus SP, the Canonet, or the Yashica Electro.
While a true compact with a manual film advance sounds unique, it does make sense. As TKO explains in the video, developing that mechanism now will allow the company to easily transport that design over to a traditional SLR-style design if they go that route down the road.
While we still only know a few details and haven't even come close to seeing any type of specs or design for this new film camera, I'm still excited about the prospect of a new film compact. The electronics in 30-year-old compacts from the '90s get less reliable all the time. I have a small shoebox full of Olympus Stylus Epic bodies with bad ribbon cables or wildly malfunctioning lenses as a nice reminder.