Nikon announces two affordable and compact telephoto zoom lenses
Both the Z 70-180mm f/2.8 and 180-600mm f/5.6-6.3 lenses are relatively compact and affordable.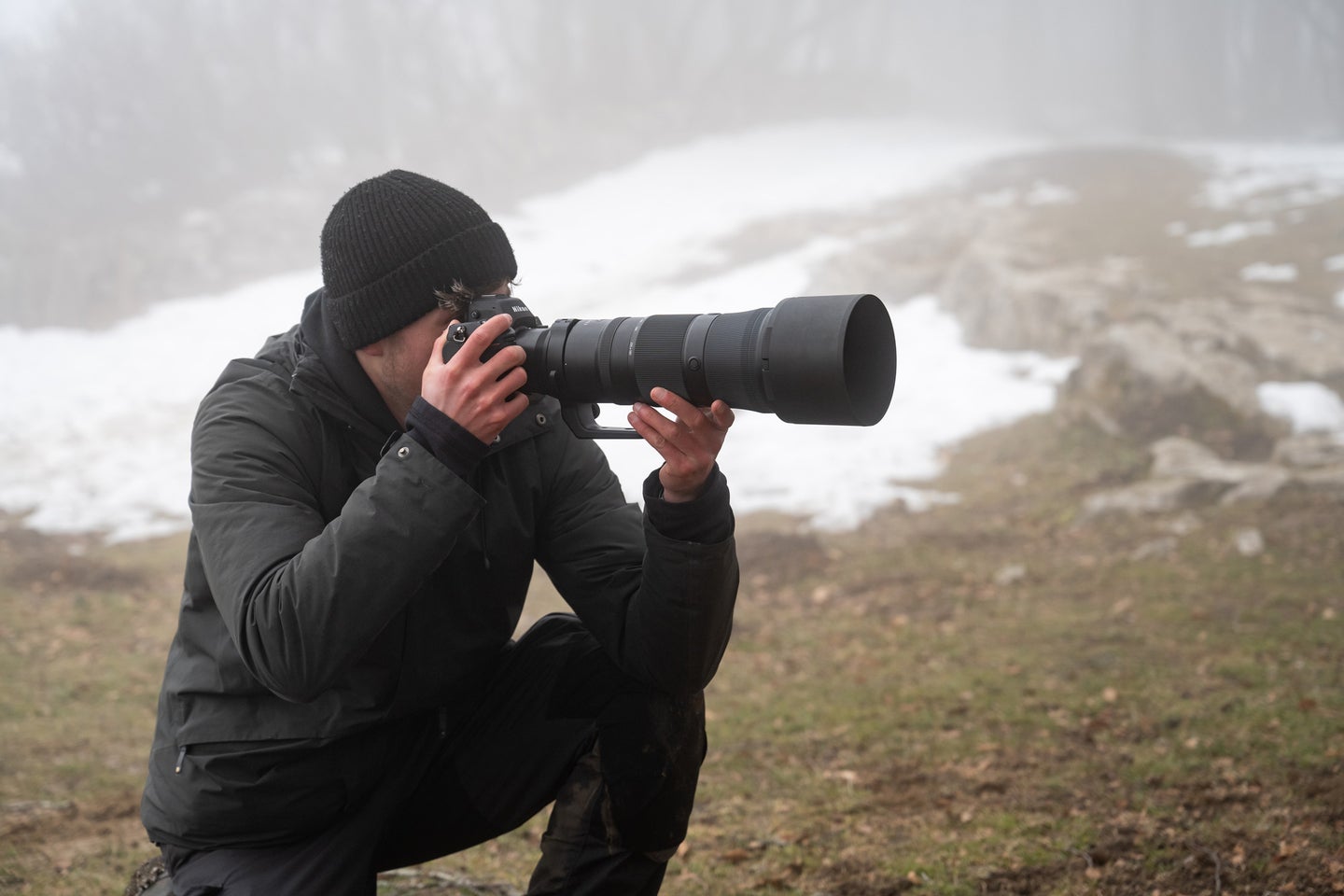 So far this year, Nikon's lens releases have been geared towards APS-C users with a significant focus on a wide-angle perspective. But now, Nikon is shifting far to the other end of the spectrum. The image-making powerhouse has just announced the NIKKOR Z 180-600mm f/5.6-6.3 and Z 70-180mm f/2.8 lenses. Both of these lenses are designed for full-frame cameras and offer versatile reach in relatively compact packages. And both are priced under $2,000, making them much more affordable than most of the super-telephoto zooms currently available for Nikon mirrorless cameras. Here's what we know about the lenses so far.
NIKKOR Z 180-600mm f/5.6-6.3 details
The NIKKOR Z 180-600mm f/5.6-6.3 is Nikon's mirrorless follow-up to its incredibly popular F-mount AF-S 200-500mm f/5.6 lens. The new lens offers even more reach at both ends of the focal length range, though loses the constant maximum aperture, which is a little disappointing to see. Luckily, f/5.6 to 6.3 is really minor, especially on a super-telephoto zoom lens. And it offers 5.5 stops of vibration reduction, which more than covers the third of an aperture stop you'll lose when zooming in.
The long reach of this lens makes it especially ideal for documenting wildlife, sports, planes, and more. And although the Z 180-600mm lens is absolutely a super-telephoto zoom lens, Nikon worked to offer decent close focusing abilities. It can focus at 4.3 feet at the wide end and 7.9 feet when fully zoomed in. That opens up more possibilities for photographing subjects like flowers and insects when zoomed out, adding to the versatility of the lens.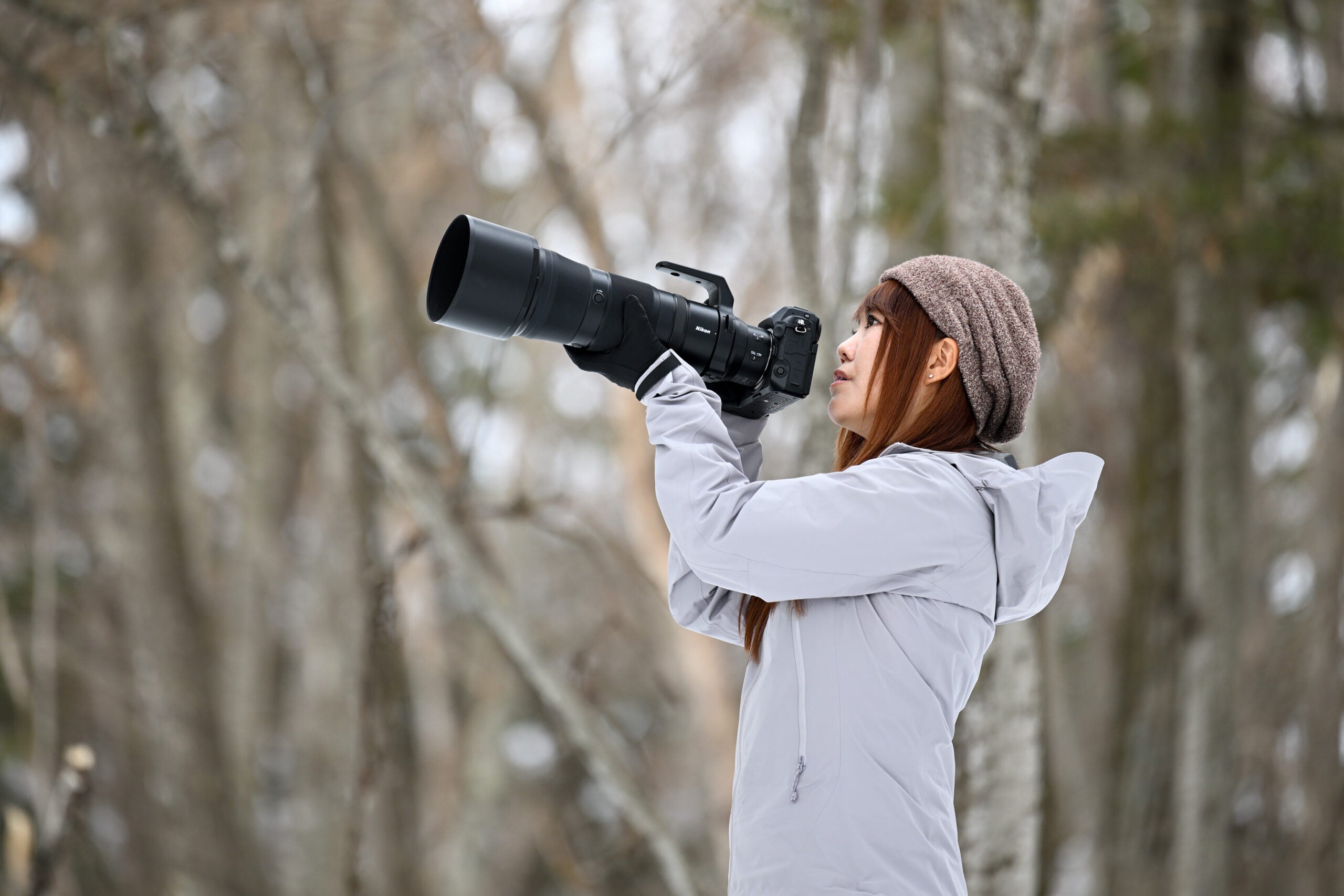 Construction
The Z 180-600mm lens is quite compact for a lens of this class. It weighs 4.3 pounds, which makes it feasible to hand-hold, at least for short periods of time. Plus, the customizable Fn buttons at the front end of the lens barrel are easily accessible when shooting handheld. The optical design of the lens is quite extensive, involving 25 elements in 17 groups. That includes six ED glass elements that Nikon says effectively compensate for chromatic aberration. The aperture is comprised of nine blades which should result in round, attractive bokeh.
The lens is designed to resist dust and drips and also sports a fluorine coating on the front of the lens to repel dust and dirt. The fully internal zoom helps with the weather sealing, as there are fewer seams for dust and water to get into. It also helps maintain the balance of the lens, which is especially ideal when shooting on a tripod. And the lens features a short ring throw of 70 degrees from the widest to longest focal length. That short ring throw makes it easier to zoom in and out quickly, which is ideal for sports and wildlife photographers who need to react to a changing scene on a dime.
Additional features
The Z 180-600mm should be ideal for both photo and video applications, in part thanks to the clickless control ring and what Nikon says is effective suppression of focus breathing. The minimal focus breathing means that the focal length won't change when you adjust your focus point, resulting in smoother videos. And the stepping motor results in fast and quiet autofocus.
If the Z 180-600mm lens doesn't offer enough reach for you, there are a few options. You can engage the DX crop, which will result in a 270-900mm equivalent view. It is also compatible with Nikon's teleconverters. The Z Teleconverter TC-1.4x will bump that max focal length to 840mm, while the TC2.0x teleconverter will offer up a massive 1200mm.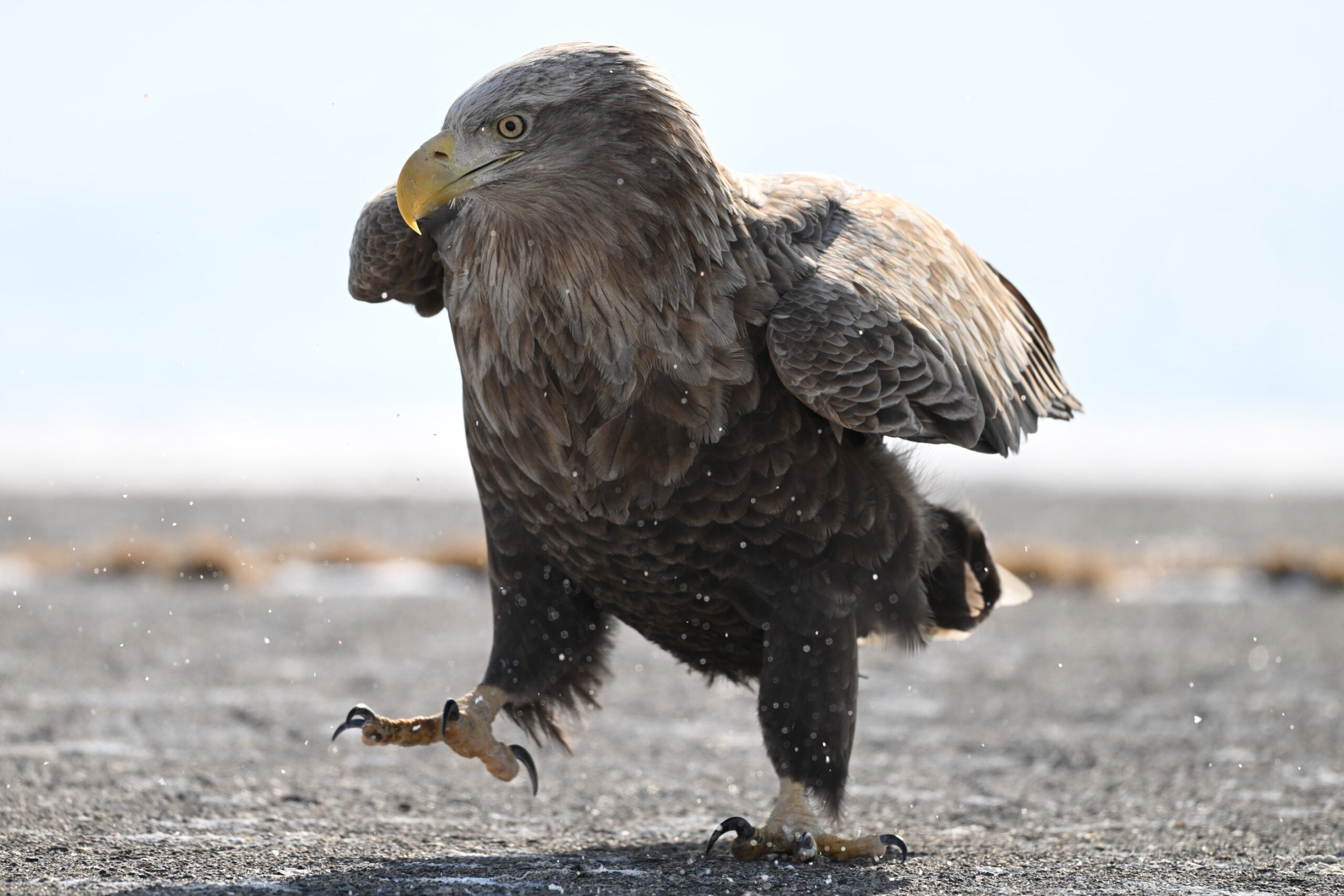 NIKKOR Z 180-600mm f/5.6-6.3 pricing & availability
The Z 180-600mm telephoto zoom lens comes in at a relatively affordable $1,696.95. It is available for pre-order now but won't begin shipping until August of this year.
NIKKOR Z 70-180mm f/2.8 details
The Nikon Z 70-180mm f/2.8 lens joins the relatively new 17-28mm f/2.8 and 28-75mm f/2.8, rounding out Nikon's trio of affordable, fast, and compact f/2.8 zoom lenses. The three lenses provide complete coverage from wide-angle to telephoto. It's an ideal setup for photographers or videographers wanting affordable options and the possibility of getting just a handful of lenses to cover everything.
The new 70-180mm lens offers an extremely versatile zoom range. It nearly covers the range of a classic 70-200mm, which is a favorite zoom lens amongst wedding, motorsport, sport, and event photographers. And even though it is only short 20mm and provides the same f/2.8 aperture, it comes in at $1,000 cheaper than the NIKKOR Z 70-200mm f/2.8 VR S lens. That's a significant difference and makes this lens much more feasible for a lot of people.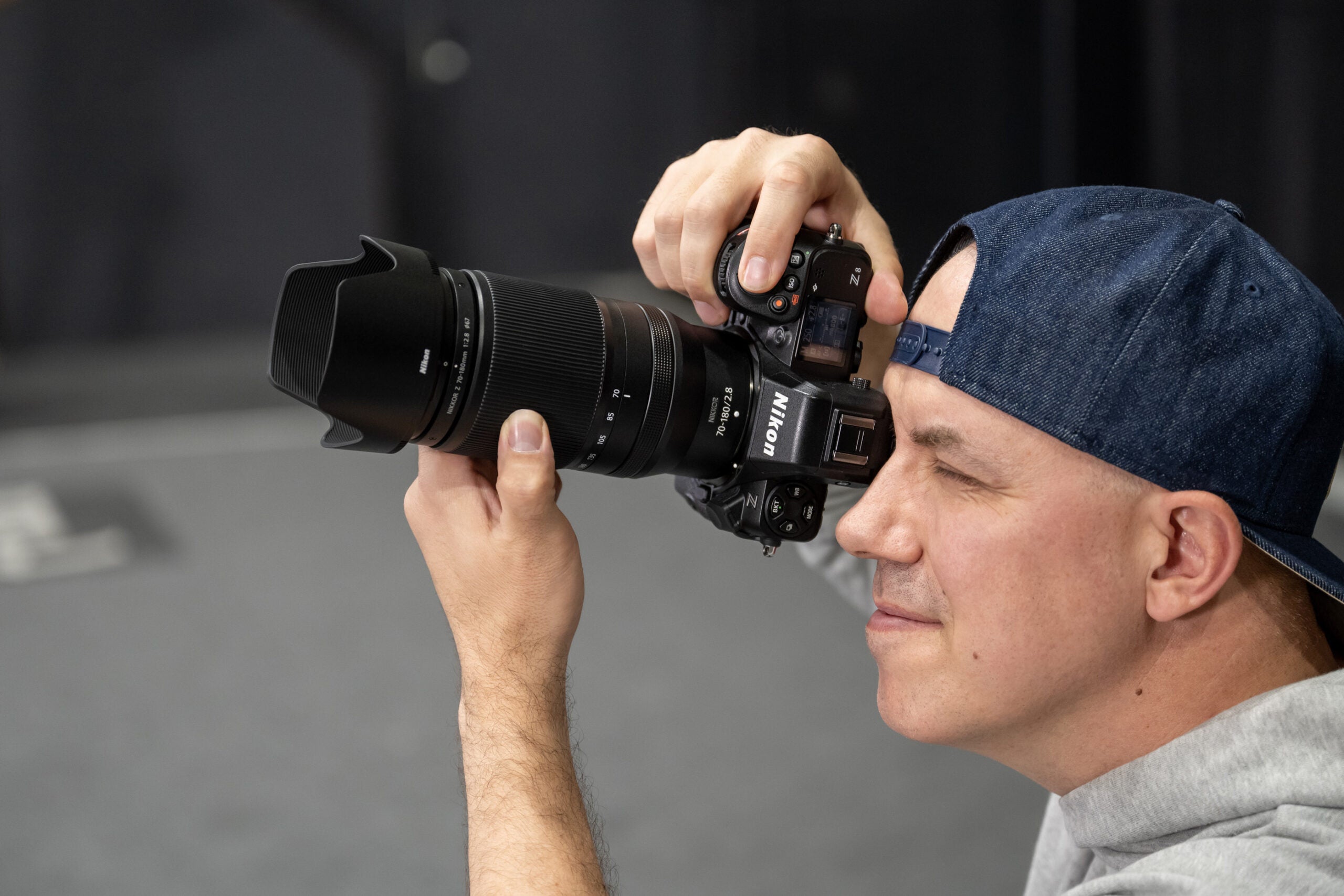 Construction
On top of the significantly lower price, the Z 70-180mm f/2.8 is also much smaller than the NIKKOR Z 70-200mm f/2.8. In fact, at 1.75 pounds and 3.3 by 6 inches, it's 40 percent lighter. Cutting more than a pound out of your kit is a big deal and will make long days of shooting much easier.
The lens is dust- and drip-resistant with an antifouling coating on the front surface to keep is clear. On the body of the lens, you'll find a customizable control ring that can control aperture, ISO, or focus. Nikon designed the lens with 19 elements in 14 groups, which include five ED elements, one Super ED element, and three aspherical elements. These work to suppress chromatic aberration and flaring, providing better overall image quality.
Additional features
One of the biggest assets of the 70-180mm lens is its fast f/2.8 aperture. It will assist in low light conditions like indoor receptions or gyms and also result in attractive bokeh and shallow depth of field to keep the focus on your subject. It also has excellent close-focusing abilities, adding versatility, especially for wedding photographers grabbing detail shots of wedding jewelry or decor. At 70mm, it can focus as close as 10.6 inches, while at 180mm, you'll be able to focus up to 2.78 feet.
Nikon designed this lens with both photographers and videographers in mind. As a result, it has suppressed focus breathing. The stepping motor also results in near-silent autofocus, and it is fast enough to quickly focus on moving subjects.
If you want even more reach, the 70-180mm lens is compatible with Z teleconverter TC-1.4x and TC-2.0x. These will extend the maximum focal length to 252mm or 360mm, respectively. The TC-2.0x teleconverter results in a 0.96x reproduction ratio, which is very close to life-size reproduction, making it a worthy macro lens.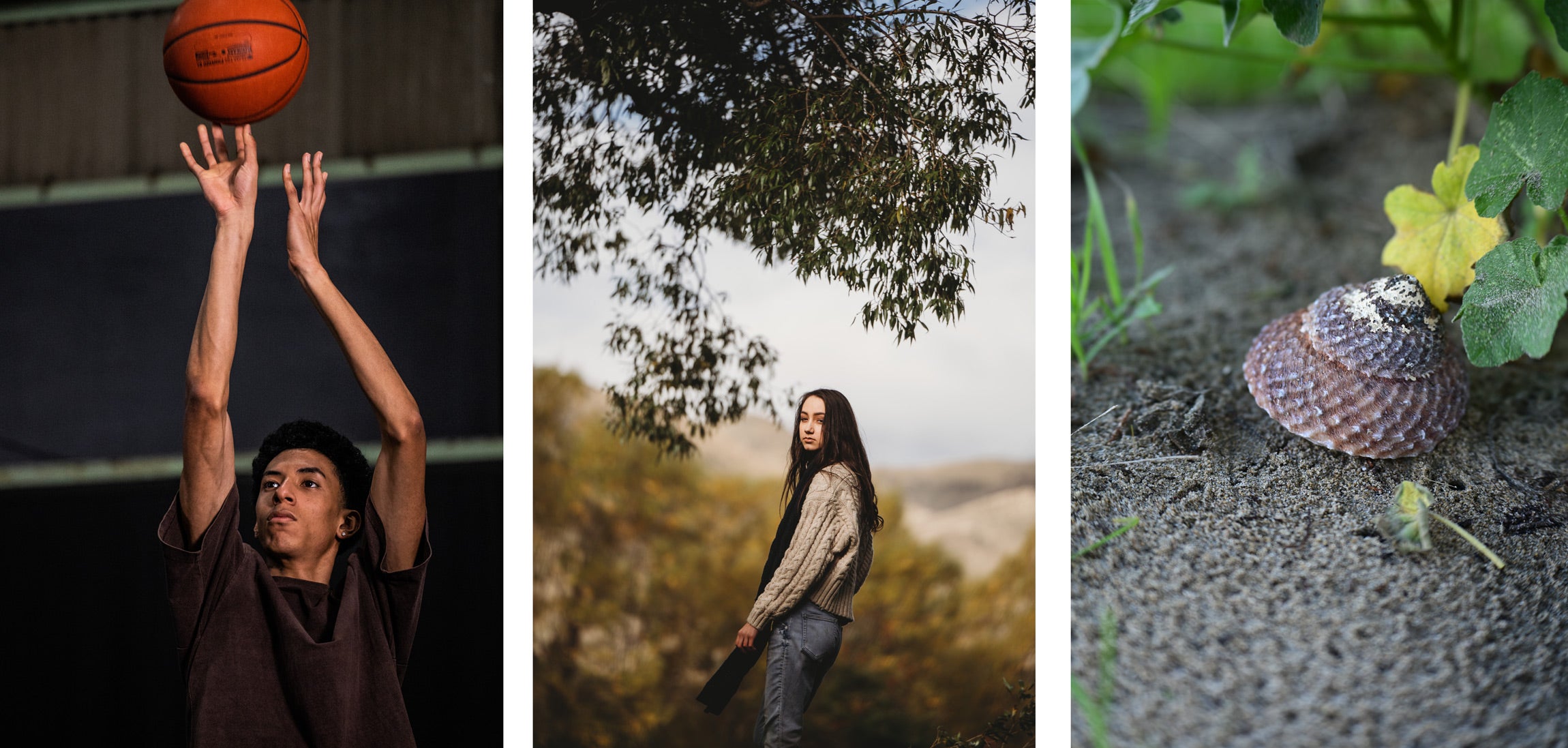 NIKKOR Z 70-180mm f/2.8 pricing & availability
The NIKKOR Z 70-180mm f/2.8 lens is available for pre-order now for $1,246.95. You'll be able to get shooting with this lens a bit earlier, as it will begin shipping in mid-July.