New gear: Nikon NIKKOR Z 85mm f/1.2 S and Z 26mm f/2.8 lenses
Nikon's new Z-mount lenses include a high-end portrait lens for pros and a super-portable pancake.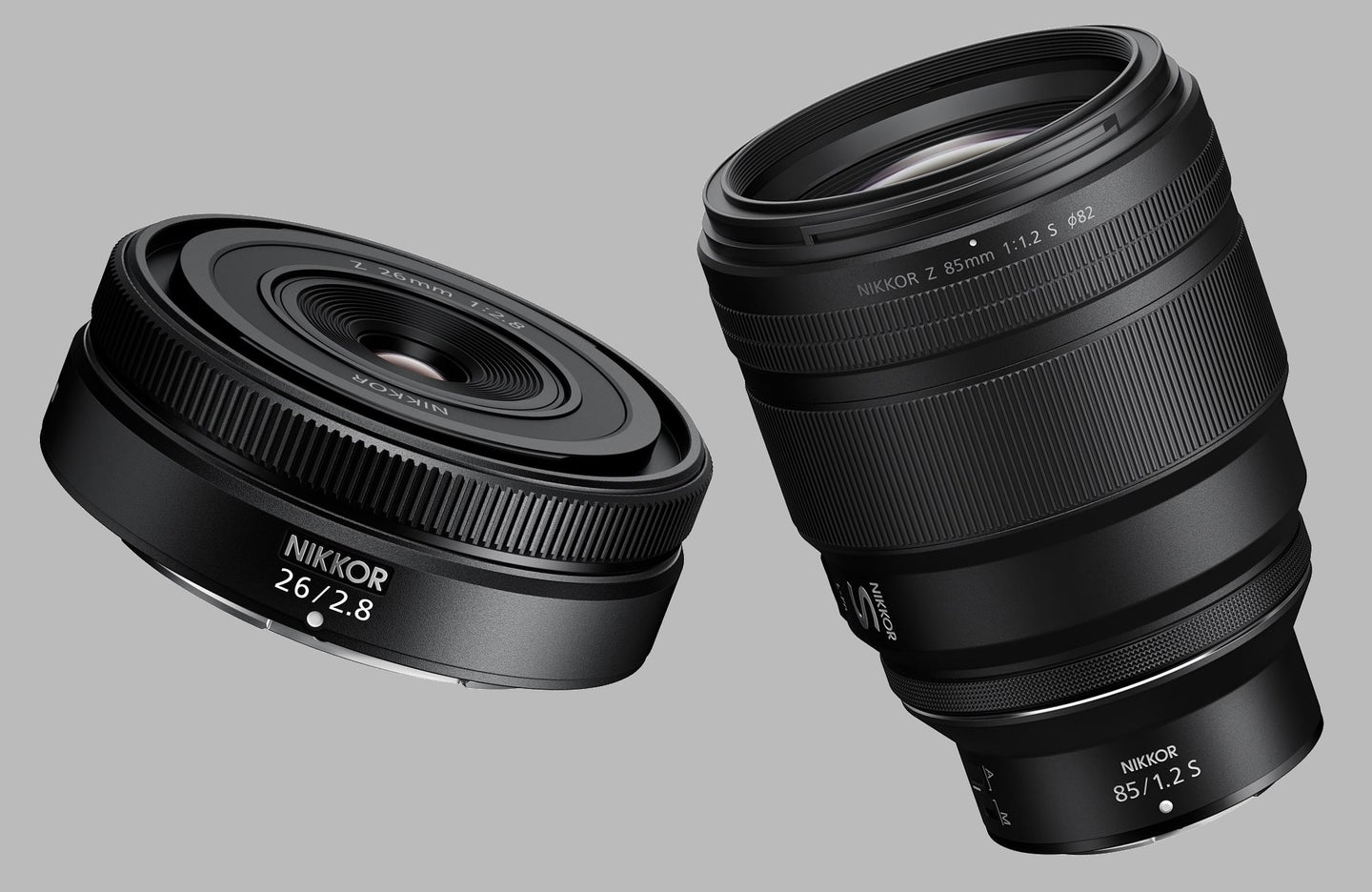 We may earn revenue from the products available on this page and participate in affiliate programs. Learn more ›
Back in January 2023, Nikon announced that it was working on a pair of new full-frame prime lenses for its Z-mount cameras. Now, the company has officially unveiled the NIKKOR Z 85mm f/1.2 S and Z 26mm f/2.8 lenses. While these lenses target decidedly different types of photographers and video shooters, they're both exciting in their own right. Here's a look at what the new glass offers.
Nikon NIKKOR Z 85mm f/1.2 S
As the aperture and the "S" in the name suggest, this is a lens aimed at professionals. The $2,799 suggested price helps hammer that home, as well. Nikon's announcement compares the new optical formula to that of the superb (and $8,000) 58mm f/0.95 Noct lens. The new 85mm promises extremely smooth bokeh and, with the help of some aspherical optics, super clean bokeh that's free from the onion ring effect.
The new lens offers an 11-blade round aperture which further improves its out-of-focus appearance. It features a total of 15 elements in 10 groups. A pair of linear AF motors inside the magnesium alloy barrel work in concert to make for quick and extremely silent focusing.
This is an S-series lens, so it also offers Nikon's highest levels of weatherproofing and its most advanced coatings, including the nanocrystal coat, to combat flare and ghosting.
Nikon's 50mm f/1.2 S is excellent, and it sounds like this 85mm has the opportunity to surpass it. We're looking forward to seeing just how good it is in hands-on testing.
Nikon NIKKOR Z 26mm f/2.8
Nikon's other announcement may not have an impressive maximum aperture number, but it does have a few striking entries on its spec sheet. This 26mm pancake lens measures just under one inch thick and weighs roughly 4.5 ounces, which makes it the slimmest and lightest full-frame AF lens the company has ever offered.
Despite its pint-sized construction, the 26mm f/2.8 promises solid performance across the board. Its optical formula includes three aspherical elements to assist in squeezing all that glass into a tiny package. It focuses down to just eight inches for close-up shots, and an STM motor inside makes for fast and quiet focusing.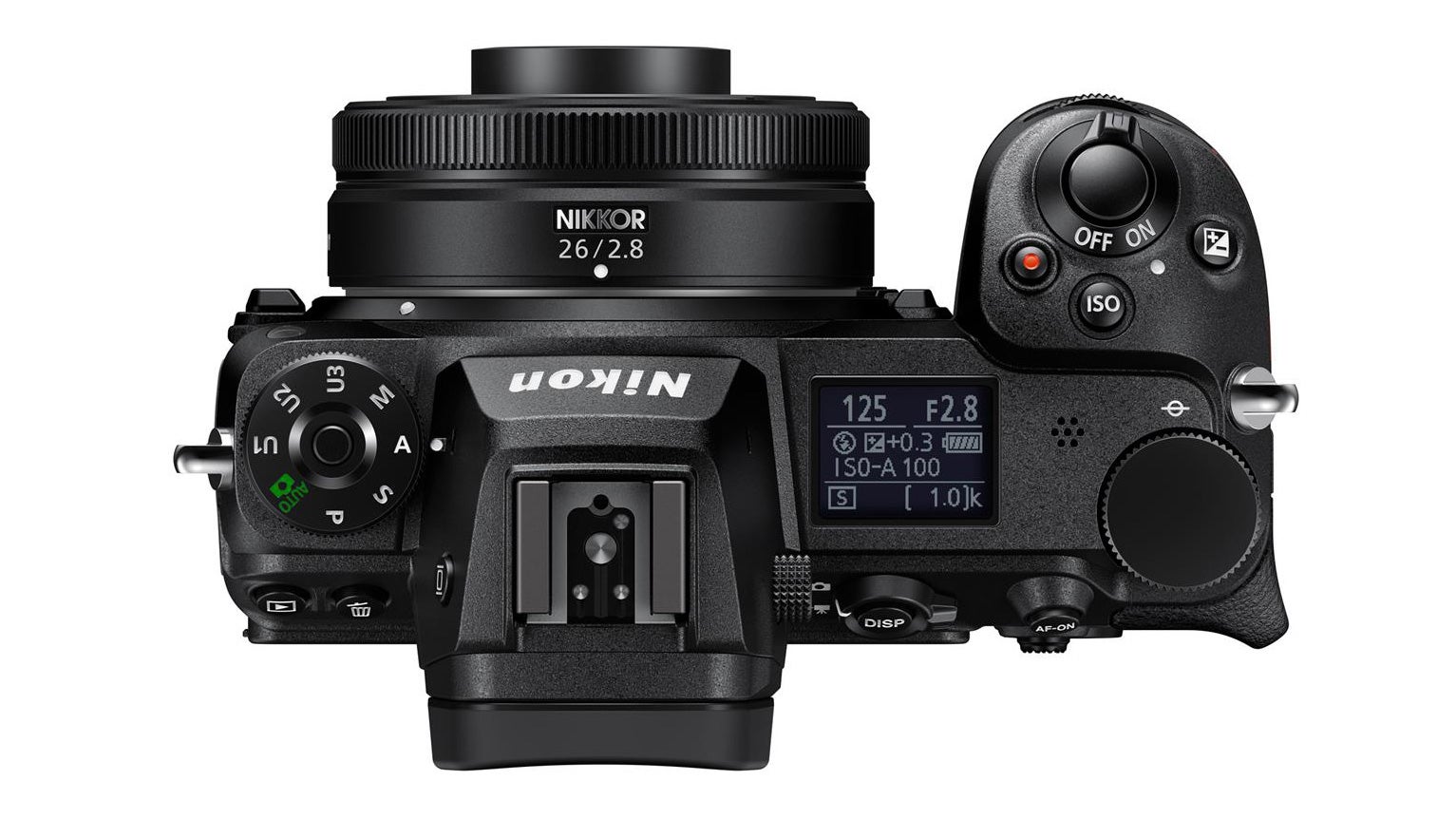 The included control ring still manages to enable customizable functions despite its relatively small size. You can use it to manually focus or manipulate a number of different functions depending on your personal preference. It's not as burly as the higher-end lenses, but it is dust and splash resistant, so it won't melt down if you encounter a little weather when you're out shooting.
This lens seems like a natural companion to a body like the Z Fc. Its APS-C sensor provides the equivalent field of view you'd expect from a 39mm lens on a full-frame body. That makes for a great walk-around or street photography rig when you don't want to carry a ton of conspicuous gear. The NIKKOR Z 26mm f/2.8 lens will cost $499 when it hits shelves in March 2023.