Grab the latest GoPro action camera for $100 off at Amazon
The GoPro HERO9, 10, and 11 are all on sale at Amazon.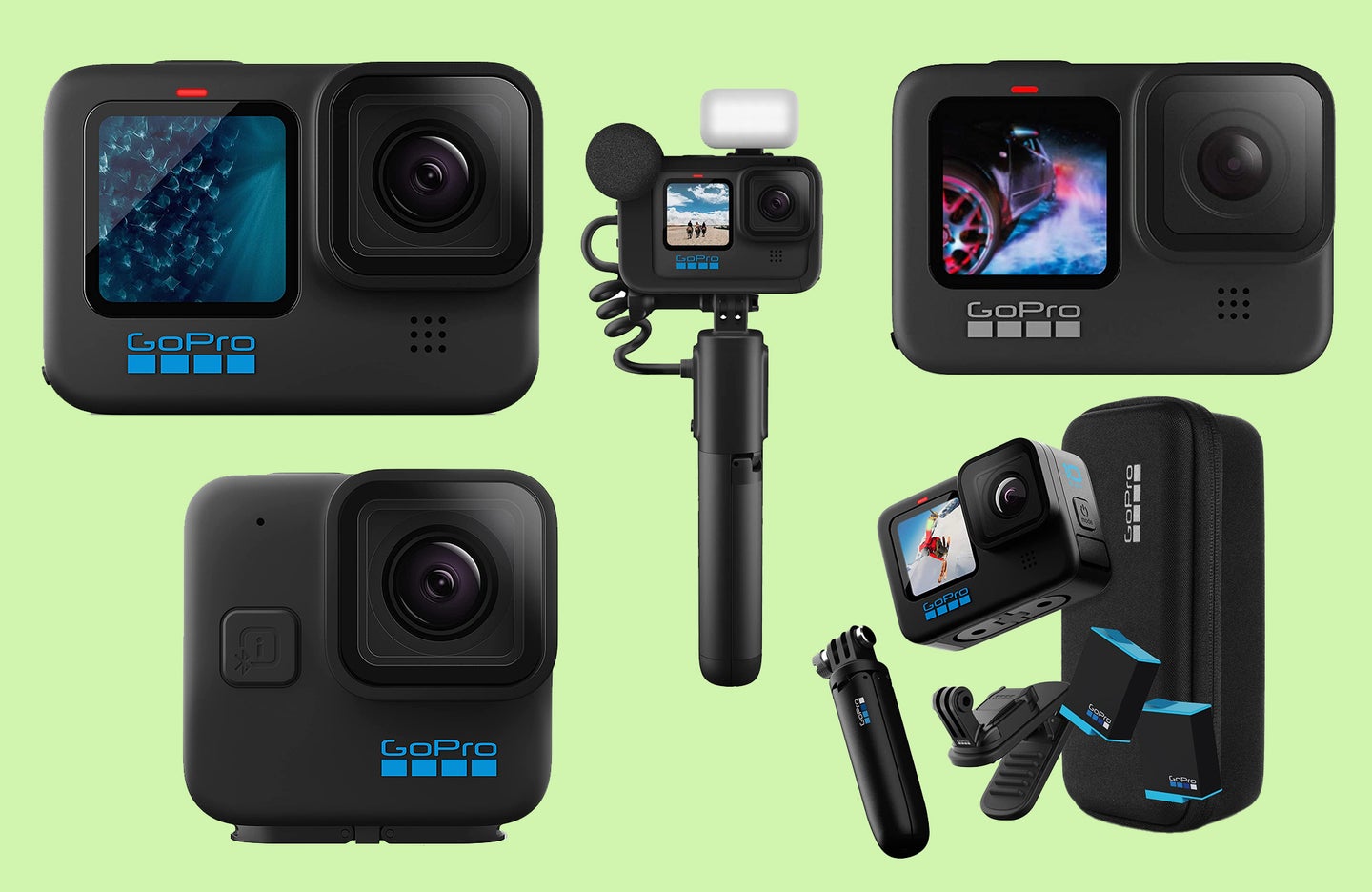 We may earn revenue from the products available on this page and participate in affiliate programs. Learn more ›
GoPros have been at the top of the action camera world for a long time. Its cameras are seriously impressive, with award-winning stabilization and high-quality video specs. They don't go on sale often, but right now, you can take advantage of these GoPro deals and grab many versions for $100 off, including the newest HERO11 Black. Or, you can save even more if you opt for a bundle that comes with all the accessories you may need.
Released last fall, the HERO11 Black is one impressive camera. The 1/1.9-inch sensor is the largest sensor in a GoPro yet. The larger sensor size makes it possible to record in 8:7 aspect ratio, which allows you to create vertical videos ready for social media without cropping out large portions of your footage. The new sensor also produces 64 times more color than previous GoPro models, according to GoPro, resulting in more natural, vibrant footage. It's capable of 27-megapixel photos and 5.3K60 video. And HyperSmooth 5.0 image stabilization with Horizon Lock allows for smooth, level videos even when recording the most adventurous action.
Unless the ability to record better vertical video is crucial to you, the HERO10 Black is still a fantastic camera that is still well worth purchasing, especially to save a little bit of money over the latest version. It produces 23-megapixel photos, which is only slightly lower than the HERO11, and 5.3K60 video, which is the exact same. This accessory bundle comes with the Shorty Mini Extension Pole, Magnetic Swivel Clip, two rechargeable batteries, and a case to keep everything safe and organized. For 31 percent off, it's hard to beat.
Even more GoPro deals