The Fujifilm X-S20 mirrorless camera offers a big battery and vlogging features
This one-pound camera is a surprisingly capable hybrid shooter.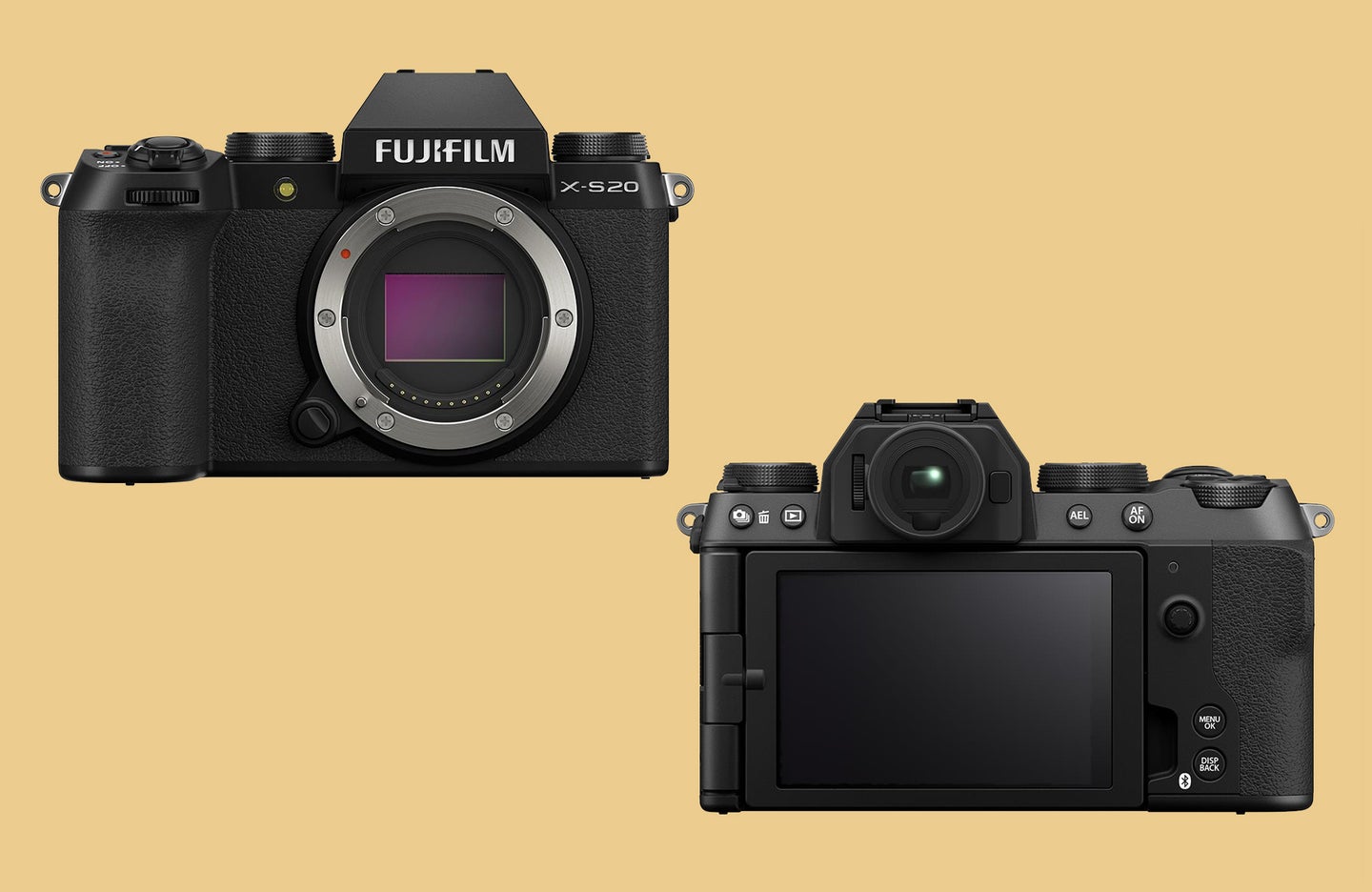 Do you like cameras made for vlogging? We hope so, because there have been a ton of new ones lately from Canon, Sony, and pretty much everybody else. And now Fujifilm has joined the list with its latest announcement. The Fujifilm X-S20 replaces the plucky X-S10 that came before it and offers upgrades across the board, including its AF system and a battery with basically double the capacity of its predecessor. It also now boasts a dedicated "Vlog Mode," which allows for product-priority autofocus and augmented touchscreen controls. Even if you're not a vlogger, the small form factor and current-gen hardware make this an appealing hybrid camera for photos and video.
Fujifilm X-S20 at a glance
26.1-megapixel X-trans APS-C sensor
New AI-powered autofocus system detects animals, birds, cars, motorcycles, bicycles, airplanes, trains, insects, and drones
New NP-W235 battery offers double the capacity of the X-S10
Five-axis IBIS mechanism offers up to 7.0-stops of shake reduction
Records up to 6.2K/30p video internally or 4K/60p through USB-C to an external recorder
$1,299 for the body alone
Fujifilm X-S20 features
The sensor inside of the X-S20 hasn't changed all that much from the X-S10 that came before it, but this camera does come toting an updated image processor, which helps explain some of the video upgrades. The camera's form factor isn't very different either, but that was already one of the X-S10's strong suits.
While the hardware hasn't changed all that much, you will notice a tangible difference in terms of autofocus performance. The AI-powered AF system now detects and tracks specific objects like people, animals, and vehicles that shooters often photograph. That AF performance persists in video mode and in Fujifilm's new upgraded Auto mode, which analyzes a scene and applies what it thinks will work best in terms of exposure and focus tracking.
The upgraded in-body image stabilization mode promises up to seven stops of shake reduction when used in concert with specific lenses. This tech also works for both photos and videos.
Video upgrades
We'll get this out of the way right up front: The camera has a headphone jack. In terms of recording modes, the camera can pull down 6.2K/30p footage. Add an external recorder, and it can go up to 1080/240p or 4K/60p. The camera also has a few device-specific recording modes, as outlined in the press release. "When combined with an ATOMOS HDMI device, RAW video output from the X-S20 can be recorded as 12-bit Apple ProRes RAW at resolutions up to 6.2K and frame rates up to 29.97fps. When combined with Blackmagic Design Video Assist 12G, RAW video output from X-S20 can be recorded as Blackmagic RAW at resolutions up to 6.2K and frame rates up to 29.97fps."
The video modes are solid for a one-pound camera, but relying on external recording devices on a camera this small defeats the purpose just a little. Still, it's a pretty flexible little rig at this size and price.
Fujifilm X-S20 price and release date
The X-S20 will start shipping at the end of June 2023. The body alone will cost $1,299. A kit with the FUJINON XC15-45mmF3.5-5.6 OIS PZ Lens costs $1,399. And the kit with the FUJINON XF18-55mmF2.8-4 R LM OIS Lens (which is probably the best deal if you don't already have that lens) will cost $1,699. We're looking forward to putting together a full review in the coming months.