Epson releases two new EcoTank printers that skip the ink cartridges
The new printers are made with up to 30 percent recycled plastic and get rid of the polystyrene packaging.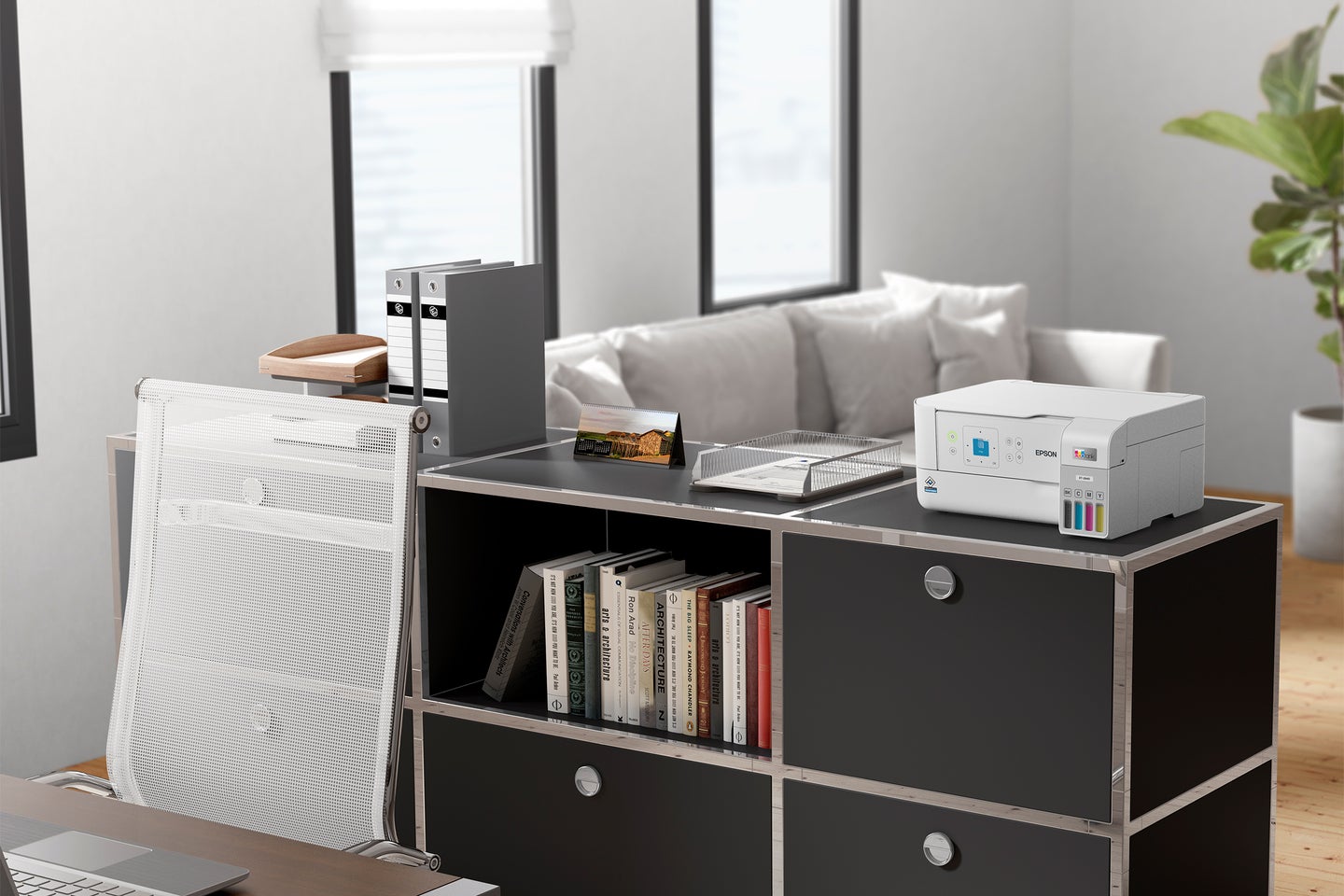 Epson has announced two new printers in its EcoTank line. The release of the ET-2840 Special Edition and EcoTank ET-4810 expands on Epson's already fairly extensive options for cartridge-free printing. The EcoTank design utilizes tanks that are filled with ink from bottles instead of ink cartridges, which is more environmentally friendly and easier on the wallet. The company also says that these are the first Epson printers that use up to 30 percent recycled plastic and offer packaging using cardboard instead of polystyrene. 
The two new printers are smaller all-in-one units intended for home use. They won't offer the same productivity-focused features as larger office printers but can handle quite a lot of volume and tasks for home printers. The smaller ET-2840 Special Edition is already available for purchase, while the ET-4810 will be available in April.
Features of the ET-2840 Special Edition and ET-4810
The two devices have a lot of overlapping features and tech. To start, both printers come with two years of ink, so you won't have to worry about buying that liquid gold for some time. And when you do, Epson says you'll save up to 90 percent with replacement ink bottles compared to ink cartridges. 
Both printers also take advantage of Epson's PrecisionCore Heat-Free technology for sharper text and better detail in photos and graphics. They each feature a color display for easy navigation through menus. And both support a variety of connectivity options, such as wireless printing, hands-free, voice-activated printing, and printing from a range of smart devices. 

ET-2840 Special Edition details
The ET-2840 Special Edition is the smaller of the two new releases, with a footprint of just 14.8 x 13.7 x 7.0 inches. The small size will be very helpful for those with smaller office spaces or limited desk space for a printer. 
It is an all-one-one, but unfortunately, there isn't an auto document feeder (ADF). It does contain a 100-sheet paper tray. There's also no automatic two-sided printing, which could be a deal breaker for some. But you do get access to a whole host of connectivity options for wireless and voice-activated operation. 
Printing
This new home printer features a print resolution of 4800 x 1200 dpi. That's plenty high for detailed graphics and even some photo printing. You can even print borderless up to 4-by-6 inches. As is typical of home printers, it uses a four-color system (CMYK). Because of that, it won't result in the color accuracy possible in photo-specific printers. We would want to test the printer before commenting on the quality of photo prints. But in theory, it should do more than well enough for casual home use.
The ET-2840 Special Edition is capable of 15 pages per minute (ppm) in black and white or eight ppm for color prints. It has a monthly duty cycle (or the maximum number of prints it can produce within a month) of up to 5,000 pages. The recommended monthly page volume is up to 800 pages. That's a lot of volume, making this unit suitable even for homes with lots of printing needs (hello, school projects). 
Scanning
The flatbed scanner can handle documents up to 8.5 x 11.7 inches. It features a maximum hardware resolution of 1200 x 2400 dpi. You won't be able to use it for high-end reproductions, but it will be perfect for scanning in receipts or your kids' artwork. 
Pricing & availability
The new ET-2840 Special Edition is priced at $279.99 and is available for purchase now. It also comes with two additional black ink bottles (on top of the two years of already included ink) for up to 8,600 additional pages of black printing.
EcoTank ET-4810 details
The Epson ET-4810 is a slightly larger all-in-one. As mentioned, it shares most of the same specs as the ET-2840 Special Edition. That includes resolution, printing speed, duty cycle, and scanning capabilities. 
However, this device provides the addition of faxing capabilities and ethernet connectivity. While still considered a home printer, this unit is best suited for a home office, thanks to the added functionality. It would work well in a small office, though the 5,000-page monthly duty cycle makes it best suited for one with lower printing needs. It has a slightly larger footprint, measuring 14.8 x 13.7 x 9.3 inches when stored, so it will require a little more space.
Another advantage of the ET-4810 is the 30-page ADF. This makes scanning, copying, or faxing large documents significantly faster and easier. Unfortunately, there is only manual two-sided printing, however. 
Pricing & availability
The new EcoTank ET-4810 will be available in April for $329.99. Besides the two years of ink, it also comes with one additional black bottle for up to 4,300 additional pages of black.