Nikon Releases Official D750 Service Advisory About Flare Issue
Nikon offers customers steps to repair the flare issue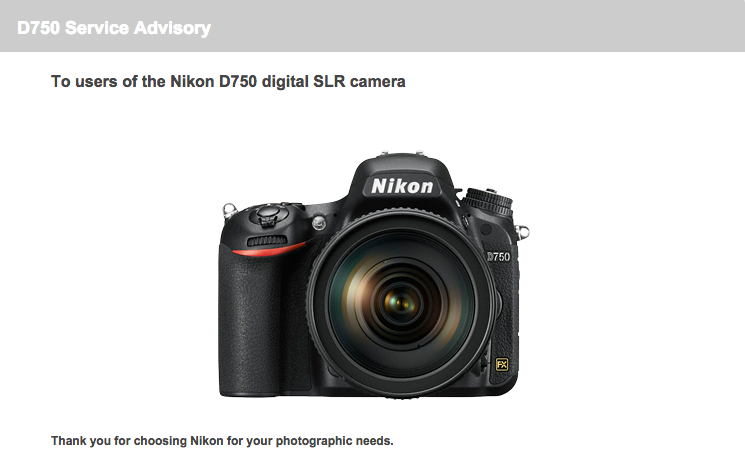 We may earn revenue from the products available on this page and participate in affiliate programs. Learn more ›
Nikon has already addressed the "dark band" flare issue present in some of their D750 camera bodies, stating that all customers affected would be given free repairs to fix the issue. Following these announcements, Nikon has just released a service advisory that helps customers begin the repair process.
The first step in getting the fix is making sure that your camera is actually one of the affected bodies. The service advisory includes a link to a page that will check your camera's serial number, alerting you if further service is needed.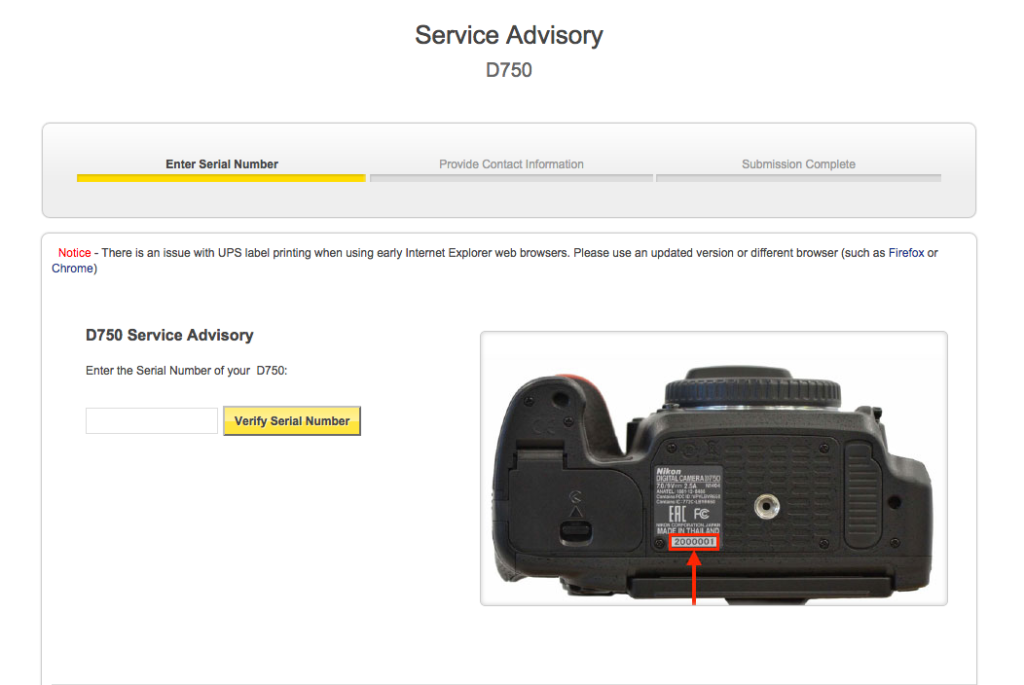 Nikon tells customers to check the tripod socket on their cameras, because any camera purchased after the flare issue was announced could have already been updated. Even if your serial number reports that your camera has the flaw, a black dot means that you can ignore the alert.
A black dot inside the tripod socket on the bottom of the camera indicates that Nikon has already fixed the issue.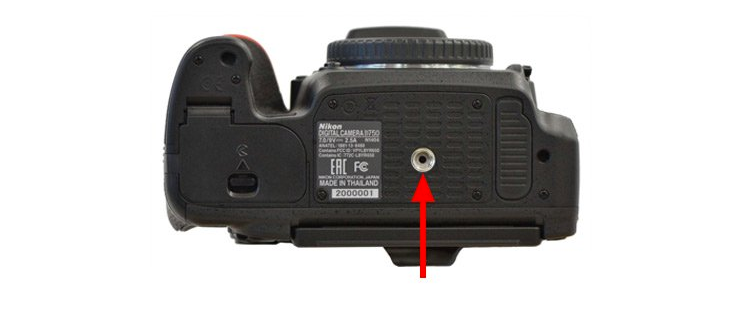 If your serial number shows that your camera was affected, and there is no black dot showing that is has been fixed, then you will be guided through the process of requesting service from your nearest Nikon service center.
According to Nikon, the center will "inspect light-shielding components, and adjust AF sensor position" in order to fix the flare issue. The addition of the AF sensor tweak is interesting because it wasn't something that was originally mentioned in the previous announcement. Still, it's good to see Nikon being proactive about fixes like this to try and keep their customers happy.