Visual Supply Co announces VSCO Film 05: The Archetype Films Collection
This collection mimics a dozen films from Kodak, Agfa and Fuji.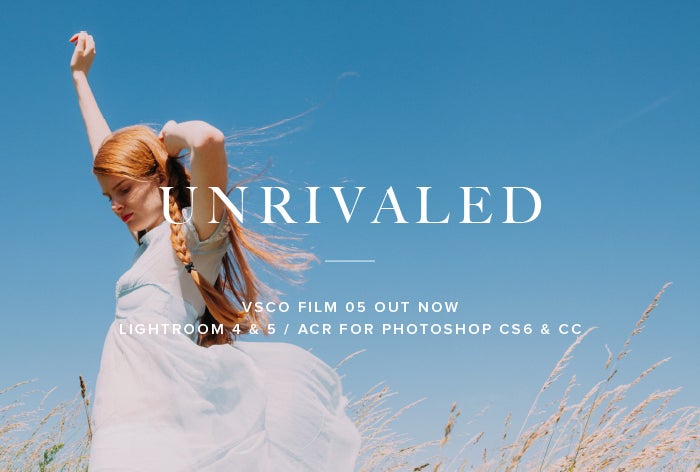 We may earn revenue from the products available on this page and participate in affiliate programs. Learn more ›
Building on the foundation of its previous popular film plugins, VSCO has announced VSCO Film 5, a new collection of 185 presets, mimicking a dozen classic "archetype" films from the heyday of analog. Compatible with Lightroom 4 and 5 as well as Photoshop CS6 and CC, the Archetype Film Collection "represents our finest digital emulations to date, the embodiment of these nostalgic film stocks."
These film plugins are based on some of the most common and well loved stocks of yesteryear, the pack also includes custom camera profiles for a number of Canon, Nikon, Sony, Fuji, Olympus, and Leica cameras. For the first time, this plugin pack also includes Night/Tungsten modes, too.
The plugin is usually priced at $119, but for the next two weeks is 25% off—and if you already own a VSCO Film plugin set, it's further reduced to 50% off (and if you buy an older pack now, you still get the discount on the new one). Here's a full list of all the films the plugin can do:
You can check out examples on VSCO's announcement page, and on its film page.