$80,000 Broadcast Camera Smashed By Stray Golfball At British Open
Maybe they should all just switch to GoPros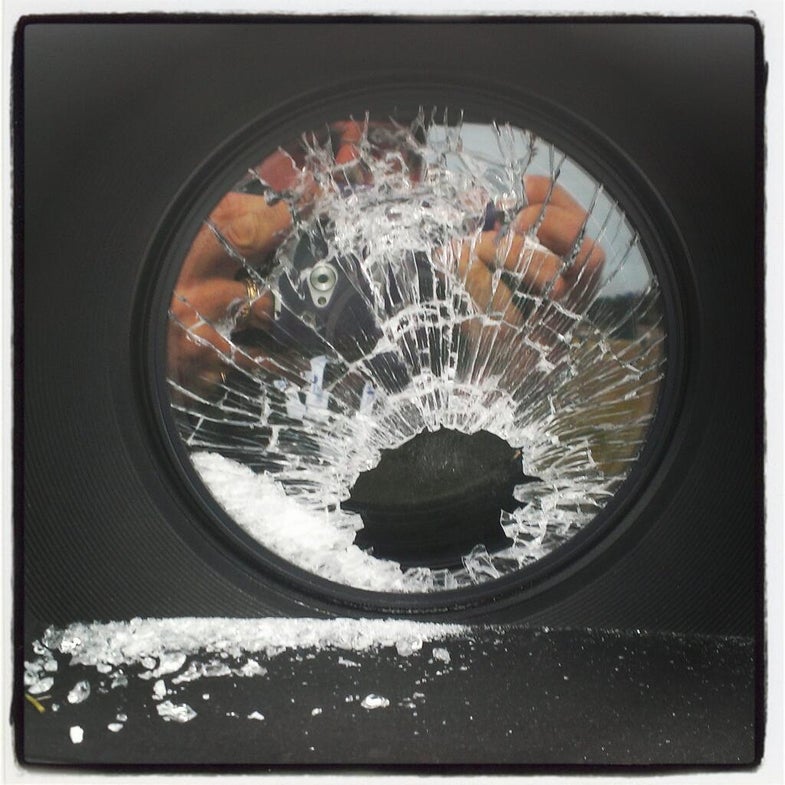 Photographing a golf tournament might sound like a fun job, but there's a lot that goes into it, especially if you're doing it for a high-profile magazine or paper. But there are a lot of other cameras out there on the course as well, capturing the footage for national TV. Today, one of those cameras took a direct hit from a wayward shot at the British Open.
Originally Trey Wingo tweeted that a bad shot by Thomas Bjorn made a B-line straight for the front element of a broadcast camera, smashing up the glass. There was later a picture of the aftermath posted to Twitter.
It's hard to tell exactly what kind of broadcast camera it is, but a broken lens can be a big deal in such a high-priced piece of equipment. The lenses for those cameras often work differently than DSLR lenses in that there's electronics in them to zoom quickly and accurately. There's usually a protective filter at the front of the housing, though, so it's hard to tell exactly how much damage was done. Still, getting fixes made on a $1,000 DSLR lens is pricy enough. Working on gear like this is probably brutal on the budget.
You can watch the video here. I'm not going to embed the Youtube video because it's just going to get taken down.
It's a nice reminder that even though something like this is unlikely when you're out shooting, it's certainly not impossible. I actually had a mountain biker kick up a rock during a World Cup Finals race run and destroy one of my filters, even with the hood on my 70-200mm lens. Stay safe out there. And stay away from lasers while you're at it, too.