Adobe Photoshop Touch Now Available For iPhone and Android
Phone-o-shop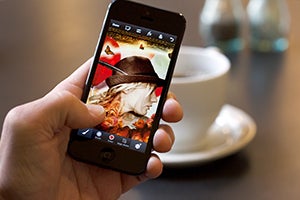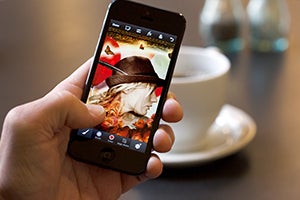 The Photoshop Touch tablet app is pretty nifty. It has a lot more competition than its bigger sibling does on computers, but familiar tools and lots of editing options make it fairly powerful. Now, the whole experience has been made even smaller to fit on the iPhone and Android smartphones.
Photoshop Touch will still set you back $5, no matter which platform you pick. And yes, you'll have to buy it again for your iPhone, even if you have it for your iPad already. But, the experience is extremely similar. You get layers and selections tools, and filters, and adjustments as you'd expect. But, they've also added something called Camera Fill, which lets you fill in a selected area with a photo taken on your phone's camera. It's kind of like making a double exposure with a real-time preview.
Photoshop Touch is still highly integrated into the Creative Cloud, and syncs your projects across devices, even if you have a free account.
It will be interesting to see how this pans out for Adobe. The image editing app landscape is already really crowded with excellent, if slightly less powerful, options like Google's free Snapseed app. The Photoshop Express app was pretty good, but ultimately didn't garner the kind of interest Photoshop Touch has. Then there's that whole Android segmentation problem, which makes Photoshop Touch a no-go on certain devices.
Still, Photoshop Touch is a useful tool, but only time will tell if it's good enough to drag people out of their well-established smartphone photo editing habits.
More info: Adobe.com